What help is available for the elderly? 
Home help doesn't always mean care. If you've found that only certain aspects of daily living are becoming more difficult, there are a wide range of support services available that you can easily incorporate into your current daily routine. 
Meals on Wheels 
This service is usually operated by your local council or a local organisations, and delivers meals to you at home if you find it hard to shop for food or prepare meals for yourself. This could be for a number of reasons, for example weaker bones or muscles can make it difficult to lift heavy shopping bags or cooking pans, and memory loss or confusion can mean it's harder to make healthy choices and stay on top of nutritional needs. 
The service differs region to region, but usually you'll be offered a two course meal each day, and be able to choose between hot meals, or frozen meals to reheat yourself at meal times. This service will usually cost around £6 – £10 a day, and is offered seven days a week – you'll be free to choose how often you'd like meals delivered too. 
Cleaning and housekeeping
There are a huge number of cleaning and housekeeping services throughout the UK – from large national cleaning agencies, to private housekeepers. Whilst cleaners will focus on ensuring the home is sanitary – wiping surfaces, disinfecting bathrooms and vacuuming for example, housekeepers will usually do additional tasks to ensure the home is well-maintained. This can include organising clutter, sorting cupboards or pantries, and even looking after pets. 
When choosing this type of support, it can help to list out all the tasks you would benefit from support with, and how many hours a week you'd like or can afford. When reaching out to both private and agency providers, ensure they have the right insurance (usually called public liability insurance) and a valid DBS / criminal record check. It's also important to ensure your own home and contents insurance is up to scratch too.
Gardening and handy person services
Elderly people can often find it more difficult to move around the home safely, therefore DIY and home maintenance is essential. A handy person service can help with home safety, such as fixing trip hazards like loose carpets or broken tiles, and installing and maintaining ramps and grab rails. They can also help keep on top of things which if left could cause injury to those with limited mobility or poor eyesight, such as securing furniture to walls or seasonal home repairs – such as attending to and preventing leaks. 
Gardeners can help keep on top of other physically demanding jobs such as mowing lawns, trimming back hedges and keeping paths clear and gritted. 
When choosing this type of support, it's important to go through a trusted source. Unfortunately scammers do tend to target older people with the promise of these services – pressuring them to pay large deposits upfront before disappearing with the money. Age UK, MyBuilder , and Bark  are good places to start when looking for a handy person – providing reviews and feedback from other customers.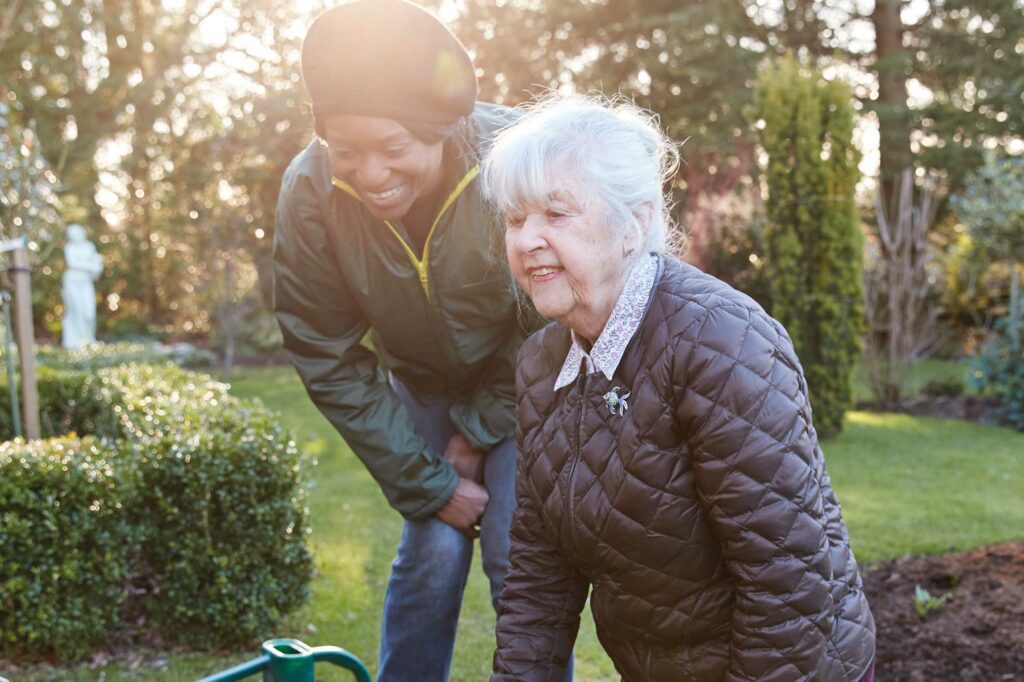 Household gadgets
For those with low level care needs, something as simple as a personal alarm, or security system may provide peace of mind to both older people and their loved ones. There is a huge range to choose from, and they can alert a family member or the emergency services to a fall, medical emergency, or if someone prone to confusion wanders away from home. 
Remember, accepting help isn't a sign of decline
It's natural to worry that accepting support at home will mean losing independence. However, people of all ages employ cleaners, gardeners and pet-sitters, and use meal services to help them within their daily lives.
Using outside help is often just a sign that you want to spend your time doing things you enjoy, while the things you find difficult or time consuming are taken care of.
Help at home from a carer
Experienced carers or personal assistants can support independent living and help older people maintain their daily routines at home. 
Exactly what they help with should always be directed by you or your loved one. Remember, a carer's purpose is to enhance life. Don't be afraid to set boundaries and voice your wishes early on to ensure your care arrangement works for you.
Some everyday tasks that carers can support with include –
Meal preparation, cooking and supporting hydration 
Domestic tasks, such as cleaning, laundry, and emptying bins 
Social activities, such as attending social clubs and spending time with friends 
Continence care, such as getting to the toilet, or using incontinence products correctly 
Personal care and grooming, such as washing and bathing, oral hygiene, and hair styling 
When should I consider help at home from a paid carer?
Home care is best suited to those who may not be ready for residential care or nursing care, but could still benefit from some form of later life care. It's not always easy to tell when the time is right, however there are some indicators to look out for. 
A change in mood 
Feeling lonely is unfortunately fairly common among older people – especially if they've lost a spouse and live alone. Loneliness doesn't just make people feel sad, it can have a lasting impact on mental health, causing negative thoughts, low self-esteem and even depression. Spotting changes in mood could be a sign that your loved one could benefit from a form of companionship care.
A change in behaviour
Advancing medical or health conditions can make certain tasks difficult to complete, especially if they require physical or mental strength. If an older person is struggling but is too proud to ask for help, you may notice a decline in their appearance or living conditions. 
A change in personal care – not washing as often, or failing to do their hair, shave, or dress appropriately e.g wearing the same clothes repeatedly, or not dressing correctly for the weather 
 Hoarding behaviour – accumulating post, newspapers, and recyclables around the house. Leaving items in unorganised piles. 
Difficulty keeping on top of cleaning – particularly in the bathroom and kitchen, or leaving floors dirty 
Keeping expired foods in the fridge or cupboards, or failing to keep them stocked up with nutritious foods. 
It can also help to speak to medical professionals familiar with a loved one's needs and situation. For example, a district or community nurse will be able to advise on nutritional needs or any causes of concern, and an occupational therapist will be able to make suggestions on mobility and home safety. 
What are the different types of home care for the elderly? 
Home care, also called domiciliary care, will usually fall into 2 categories –  hourly care or live-in care.
Hourly care
Hourly care providers offer a range of services tailored to the needs of the individual service user. This can be anything from offering companionship and support at meal times, to accompanying them to social clubs or appointments. However, in very basic terms, hourly care involves a professional carer visiting an older person at home for an agreed number of hours each week. 
This type of care is best suited to those with less intensive care needs, who can live safely without someone being there 24/7. It can also be a valuable service if a family member is responsible for a loved one's full-time care or support, as it can provide them with a few hours of cover a week. 
Hourly care can be anything from a couple of visits a day, to full day care – providing support when a person wakes up, through to when they go to bed – with the carer returning to their own home at the end of each working day. 
According to the NHS,  daily visits from a paid carer start at around £20 per hour, but exactly how much you pay will vary depending on where you live and the level and frequency of support required. 
Click here to read about Elder's hourly care service and speak to our friendly team, we offer an affordable rate, and bespoke care packages. 
Live-in care
Live-in care provides round the clock care. An experienced carer will perform all of the same tasks as an hourly carer, but will stay in the home full-time to provide assistance and peace of mind. It's suited to those who can't cope on their own, but want to stay in their own homes for as long as possible, rather than moving into a care home. 
Live-in care can be arranged on a permanent basis – ideal for those with on-going or advancing health conditions, or on a short-term basis following a hospital stay, illness or to provide a period respite care while a main caregiver takes a break. 
Elder's live-in care service is a flexible option if you're unsure about live-in care. You can arrange a short-term care package for as little as three days, or, if you choose a longer period of care you'll always be offered a trial week, during which you can cancel at anytime, and only pay for the care you've received. You'll also be uniquely matched with fully-vetted and approved carers who fit your lifestyle and care requirements, and will always get the final say on who provides your care. 
If you're interested in live-in care, there are a few things you'll need to consider that you wouldn't with visiting or hourly care. Your live in carer will need suitable accommodation, such as a private bedroom or a spare reception room or study that isn't frequently in-use. They'll also need access to a bathroom and somewhere safe to store their things while they're staying at the property. 
In the UK live-in care costs will vary depending on your needs. For example, if you require complex dementia care the cost will be higher than standard companionship care, as it'll reflect the specialist skill set of your care professional. 
When arranging any form of home care always ask your care service provider to break down the costs involved, to ensure there are no hidden charges or reoccurring additional fees. Some providers will charge an additional joining fee, as well as fees for sourcing your carer, or for arranging a respite carer when your main carer takes a break. At Elder we guarantee no hidden costs or unexpected extras.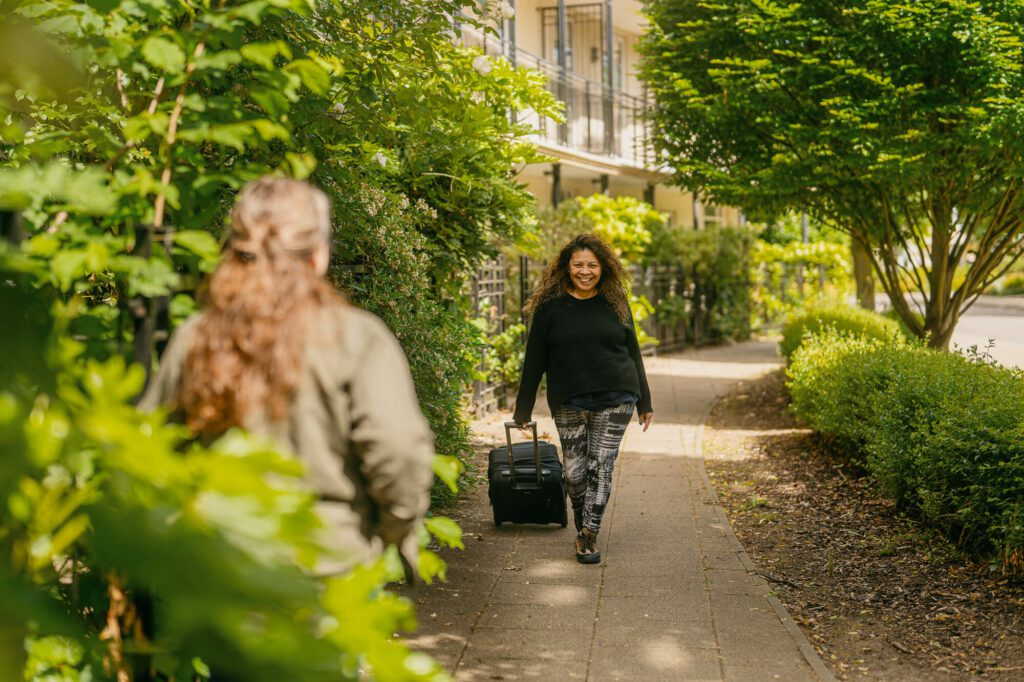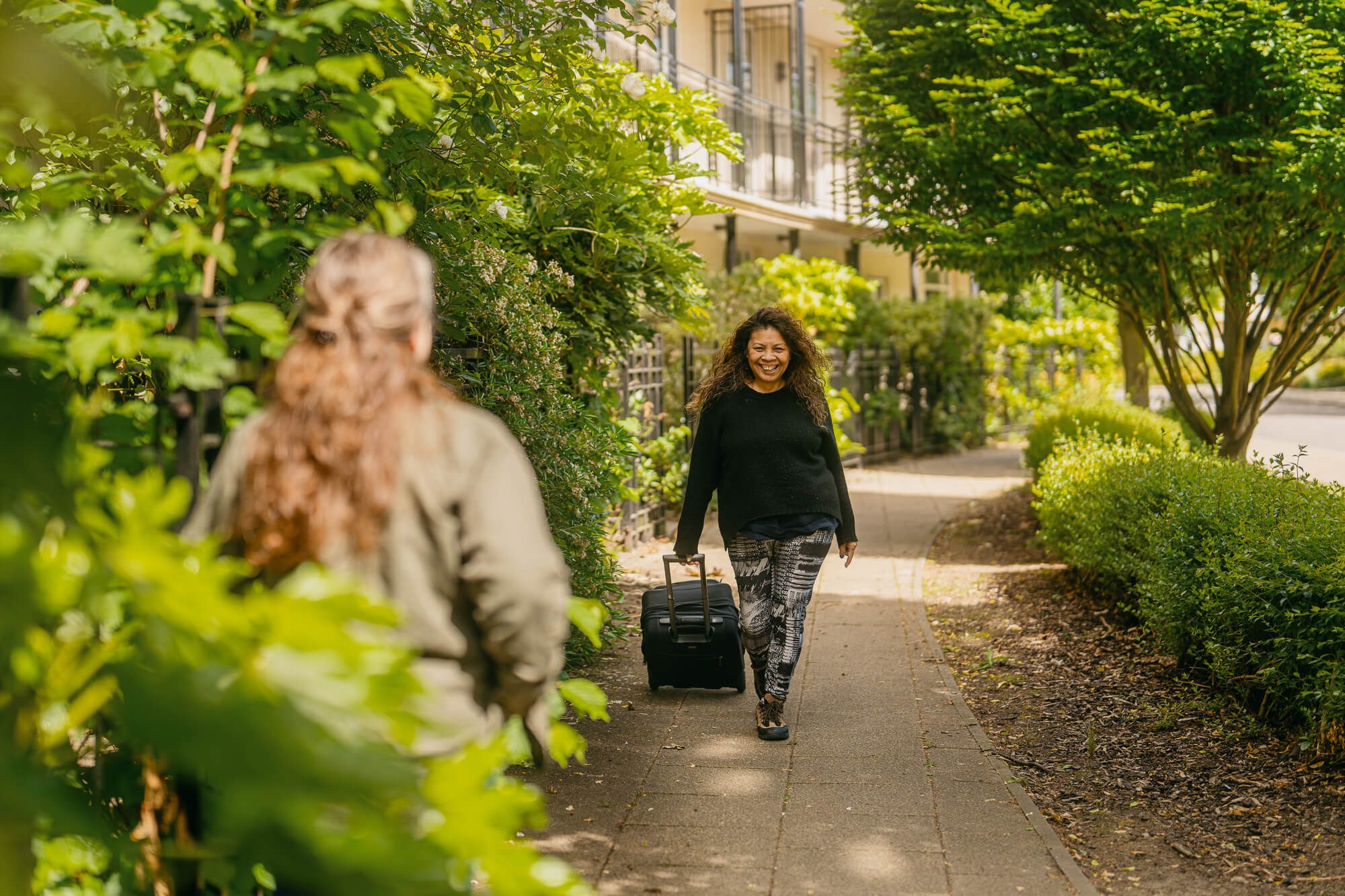 What is the best way to help elderly parents or an older loved one? 
First and foremost, if you're worried someone isn't coping alone, talk to them. Don't be alarmed if they become defensive or dismissive of your concerns – it's a natural way that many of us respond to change in later life. If you need to move quickly in arranging support, ensure you're involving them in care conversations and that their wishes and concerns are central to any discussion. Ask them how they'd feel receiving support from a private carer or care agency, and consider wether introducing lighter touch services, such as meals on wheels or a short visit from a carer would safely ease them into accepting support. 
How your council can help
Care is rarely free, however many older people are eligible for some level of funding from their local council. To work out if you or your loved one is entitled to funding towards elderly care services, speak to your local social services team, or try Elder's free Care Funding Calculator.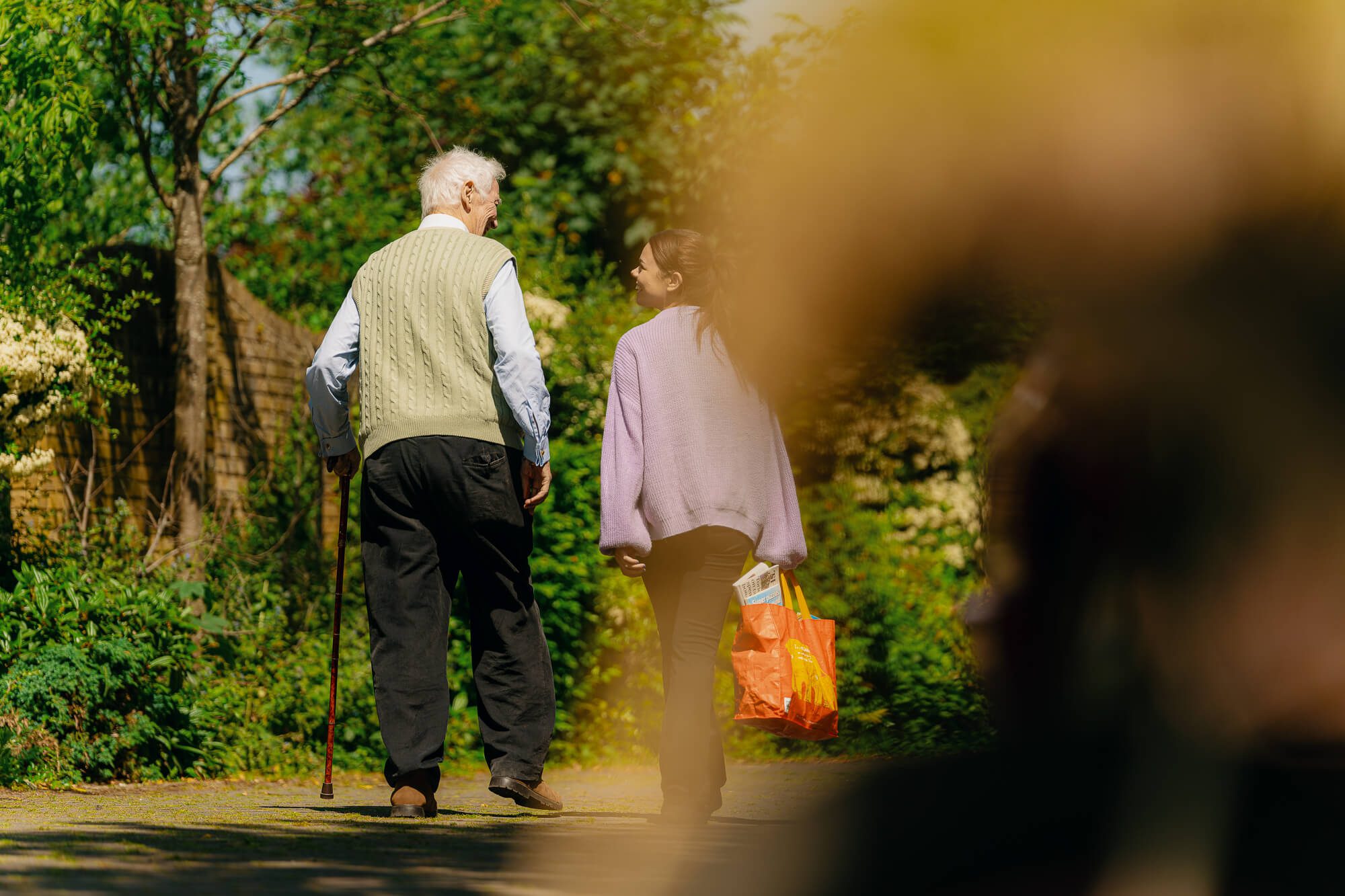 Live-in care
Live-in care is the new standard care support that provides you or your loved one with the full-time care they need in their own home.
Get started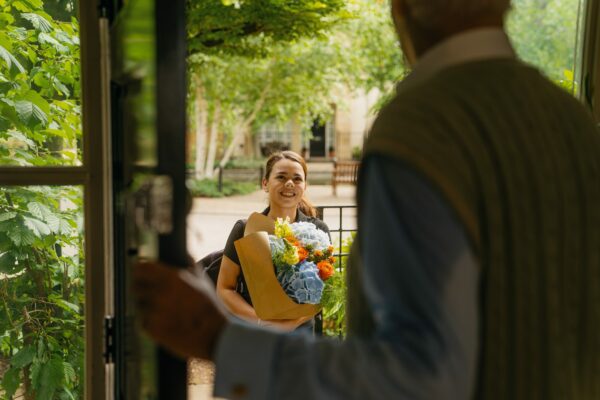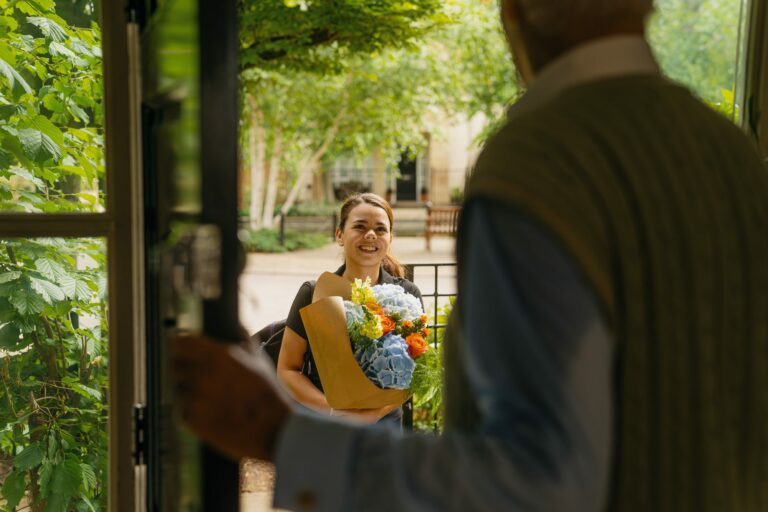 Short-term care
Short-term live-in care can provide support while a primary carer is away, or additional support after a hospital stay. It allows you or your loved one to be cared for at home for as little as three days at a time.
Get started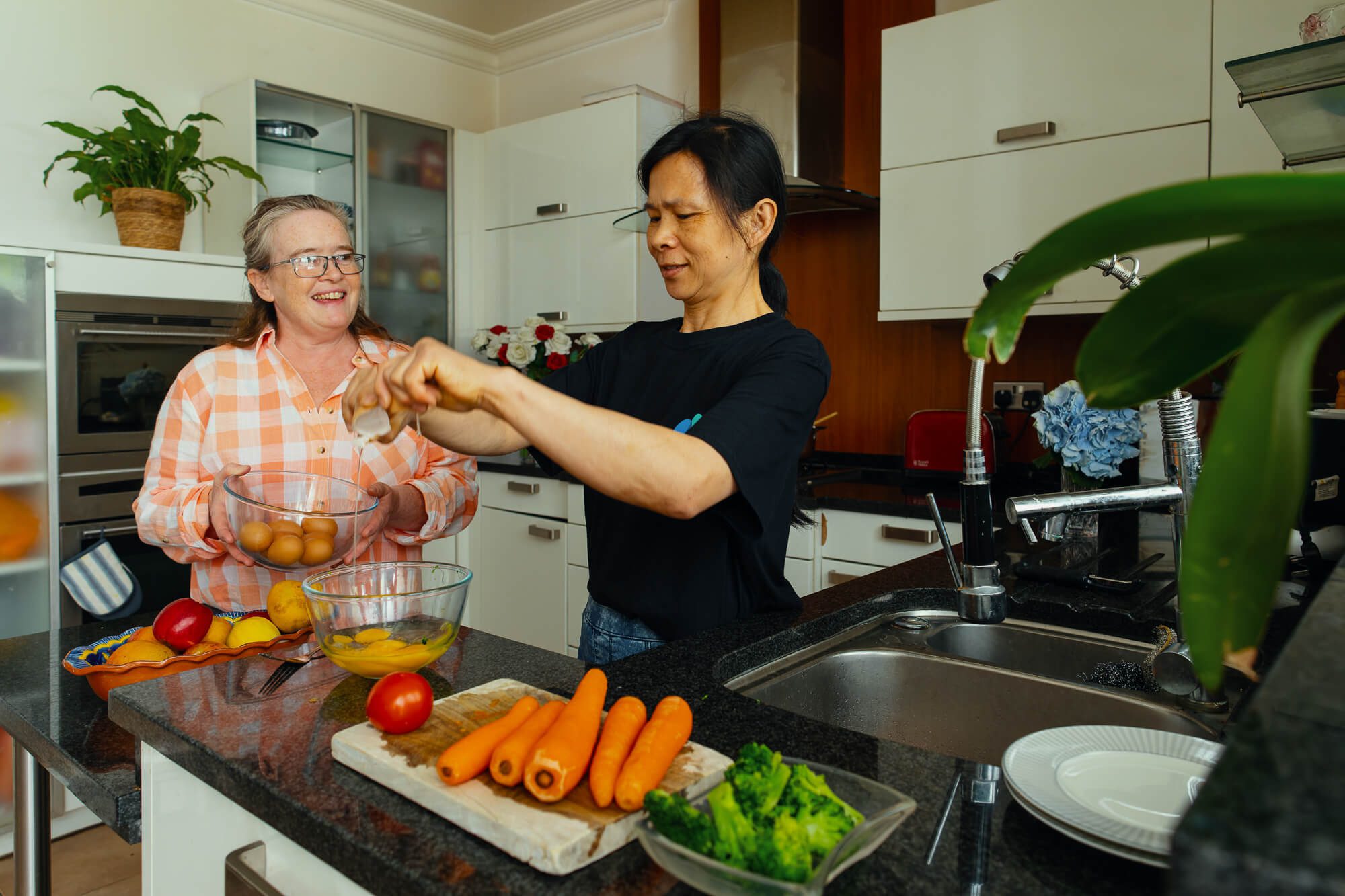 Daily care
We'll match you with a friendly, independent carer who'll adapt to your lifestyle and schedule – providing anything from a few hours of support each day, to being there from when you get up, right through to when you go to bed.
Get started