Using an introductory care agency removes the need to advertise or find a carer on your own. Agencies will ensure that any carer in their portfolio is properly insured, qualified and equipped to do the job at hand. By taking this on yourself, you could leave yourself exposed to an additional cost of care you may not have considered.
Choose the right agency and its staff should take care of everything from sourcing a good match to dealing with taxes and insurance.
It is important to note, however, that while most agencies are reliable, it is always important to check the agency itself. A proper care agency won't mind you asking for proof of legitimacy.
The importance of home care insurance
Regardless of whether you are advertising on your own, or with the help of an agency, you should understand the types of home care insurance that should be in place.
Public liability insurance
Public Liability Insurance will form a central part of any carers' insurance package. This type of insurance is designed to cover an someone working as professional in elderly care if they are faced with a compensation or injury claim, directed at them from a client or a third party.
Public Liability Insurance will cover any payments if a claimant is successful in making a case against a live-in carer. This insurance will also include any legal fees. For example, a care recipient could sue a caregiver for hurting them while moving them and, if successful, could receive compensation. This compensation would be paid out by public liability insurance.
The amount of which a live-in carer is insured for can depend. Therefore, as well as confirming that your carer is legally protected, you should establish how much they are covered for.
---
Colin and Dulcie's story
Dulcie is 102-years-old and lives with her son Colin, his wife Mary, and her Carer Sarah. She has dementia and has had full-time live-in care for over two years.
We talk to the family about the challenges of finding the right care solution for
a fiercely independent woman – and how the positive benefits of live-in care with Sarah has transformed all of their lives.
---
Employers' liability insurance
If you choose to go through a legitimate agency, they will have Employers' Liability Insurance. This type of insurance is a legal requirement for almost all businesses which employ staff.
Employers' Liability Insurance is essential to protect both employers and their employees, should something happen. It covers compensation claims, for example, if an employee falls ill or is injured at work.
Business equipment insurance
Agencies and individuals providing home care may also choose to have Business Equipment Insurance. This type of insurance covers any medical equipment. Therefore, while not always necessary, if your loved one relies on equipment which could be lost, stolen or break, it might be worth considering.
Now you are aware of what types of insurance are available to carers, it's time to do your research! When choosing a carer, it pays to take the time to research properly, ensuring that your loved one is in the best hands possible.
Call us for expert live-in care advice
When choosing a carer, you must take the time to check that they are insured properly. We discuss the different types of insurance and what to look for.
Learn more about home care
Take a look at more Elder guides on how to arrange and adjust to care at home.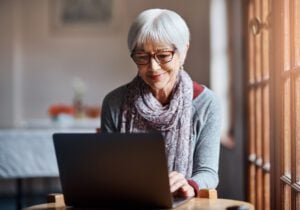 What type of background checks should I be doing on a home carer? When you employ a home carer to look after a vulnerable