When you employ a home carer to look after either yourself or a loved one, a thorough background check should be a necessity, not a luxury. You may feel that you are an excellent judge of character. You may also feel that conducting background checks on a home care worker is being over-zealous. However, when someone is going to be in your home 24/7, or left alone with someone vulnerable, it's worth doing proper research to ensure any prospective caregiver is trustworthy and someone you can depend on to do the right thing. Ultimately, it's critical to building trust between the wider family and your home carer, and forms an essential aspect of arranging home care.
What is a background check?
A background check can help you decide if a person is safe and capable of carrying out the job you're hiring them to do. When looking for a self-employed carer, there are a number of checks it's recommended to do. You may feel like some of them are more important than others, and some, like proof of the Right to Work in the UK, are a legal requirement. 
Background checks can include – 
employment history – to understand their experience and skills. This may include the different care environments they've worked in such as whether they've cared for people in care homes or private homes. 
past employment verification – this includes providing contact details for past employers, so that you can contact them for references 
education history – this may not always be relevant unless they've studied a health and social care related subject. 
proof of any relevant qualifications or certifications – this may include things like a Basic Care Certificate, or any additional certifications in things like Moving and Handling
right to work – all employers in the UK have the responsibility to prevent illegal working. Proof of the right to work can include a valid visa, a British or Irish passport, or an EAA or Swiss passport with confirmed settlement status. You can find out more on the Government website. 
proof of current address – again, not always essential but good to know
criminal record – in Great Britain it's highly recommended that any person working with vulnerable people undergoes Criminal Background checks. We'll look at this in more detail now. 
Checking a person's criminal background
In England and Wales employers can check a person's criminal history via the Disclosure and Barring Service ( DBS ) – the public body that carries out these checks. There are four different types of check they can do, and the level of check you'll need will depend on the type of work you are hiring someone to do. 
Basic disclosure & barring service check. This tier checks criminal convictions and cautions that are 'not spent'. A conviction becomes spent when a certain amount of time has passed since it happened, so a basic check will generally only show more recent criminal incidents. Anyone can apply for a basic check for themselves, as long as they're living and working in England or Wales. 
Standard disclosure & barring service check . This tier is required for some professions, typically for solicitors or accountants, where a high degree of professional trust is involved. A standard check shows details of both spent and unspent convictions, cautions, reprimands and final warnings from police records. 
Enhanced disclosure & barring service check. This tier is the most detailed level of background checking. It is necessary for anyone who intends to work with the young, the old or other vulnerable people. This tier is the level of disclosure that must be applied to anyone wanting to work as a home carer. As well as including all the information of a standard check, it'll also detail any additional notes from the police that are reasonably considered relevant to the job a person has applied for. 
Enhanced disclosure & barring service check with list check. This also includes whether an individual is barred from working with children or vulnerable adults. 
Is a DBS the same as a CRB check? 
Criminal record checks used to be performed by the Criminal Records Bureau (CRB). The DBS check came into action and replaced the CRB check as a result of the CRB and the ISA, or Independent Safeguarding Authority, joining forces back in 2012. 
I'm in Scotland, is a DBS check the same as a PVG? 
In Scotland there's a different scheme for checking whether a person is suitable and safe to work with vulnerable people. The Protecting Vulnerable Groups (PVG)  scheme is a membership scheme managed by Disclosure Scotland. Much in the same way, once an application has been made Disclosure Scotland will look into a person's criminal record and share it with you as the prospective employer. 
There are four different types of PVG record –
Scheme Record – for people doing regulated work for an organisation 
Existing Scheme Record – for existing PVG scheme members that want to work for a different vulnerable group, i.e a carer holds a record for working with adults, but wants to work with children. 
Scheme Record Update – this is for people who are a PVG scheme member, will still be working with the same vulnerable group, but will be working for a different employer. 
Scheme Membership Statement – This is for self-employed professionals doing regulated work or if you're an individual employing someone to do regulated work, for example if you're employing a personal care assistant.
Why is a background check needed for home care workers?
When you allow someone into your home or the home of a loved one, you're giving that individual access to your family's private affairs – and putting that carer in a position of trust. Where elderly care is involved, the need for a strong moral compass is particularly essential. Whether the caregiver is providing a few hours of companion care each week, or providing 24-hour dementia care at home, the caregiver may have access to personal paperwork, details of your loved one's financial situation, access to credit and debit cards, as well as a lifetime's worth of valuables in the home.
A reputable home carer will help with any tasks where their assistance is needed. These can include financial matters where necessary, such as assisting with shopping, or helping a person get to the bank. Any professional caregiver will act responsibly and professionally with this information.
While it's unpleasant to think about anyone hurting your loved ones, the World Health Organisation (WHO) estimates that arounf 1 in 6 over 60s experienced some form of elder abuse in community settings in 2021. A DBS or PVG is essential in vetting someone for any past unfavourable behaviour, or identifying people with convictions for violence or aggression that would pose a risk. 
When it comes to home care for an older loved one, you may wonder why an Enhanced DBS or a PVG that includes both children and adults. This is because it can add an extra level of peace of mind if your carer has direct contact with children – even if this only happens rarely. For example, if a few different generations all live under one roof, or if grandchildren come to visit occasionally it's a good idea to perform an Enhanced check. 
Never be tempted to take risks with your elderly care options. Anyone can lie on a CV, fake references and sail through an interview without revealing their past. The ramifications of hiring the wrong person are potentially far-reaching, so don't be tempted to skimp on any part of the hiring process.
Ultimately, when it comes to arranging social care, a background check can help you feel more confident and make an informed decision on whether a potential caregiver is suitable, safe and trustworthy. 
How do I undertake a background check?
Other than the basic check, individuals are not allowed to request a background check on themselves. This is because there are only certain occupations or trades in which full disclosure is required. It is, therefore, always the employers who make the requests on the individual's behalf.
As an employer of a live-in carer, you may need to use an umbrella body to arrange for a DBS check, rather than applying directly to the Disclosure and Barring Service. You may first need to register an an employer with HMRC too, which you can find out more about in our guide here. 
If you're applying for a PVG can usually do this directly through Disclosure Scotland via this online form.
Alternatively, you can opt to use an agency who will complete a caregiver background check process on your behalf.
If going it alone, you must make it clear that you require the full disclosure service. You must explain that you will be employing a care worker to look after a vulnerable elderly person in their own home, and therefore require an enhanced DBS check or PVG. 
The service is accustomed to providing in-depth background checks on elderly care workers and will perform the necessary checks as quickly as possible. The length of time that the DBS check will take depends upon the time of year and demand for the service.
That being said, as of 2023, most DBS checks are completed within between 14 days and four weeks.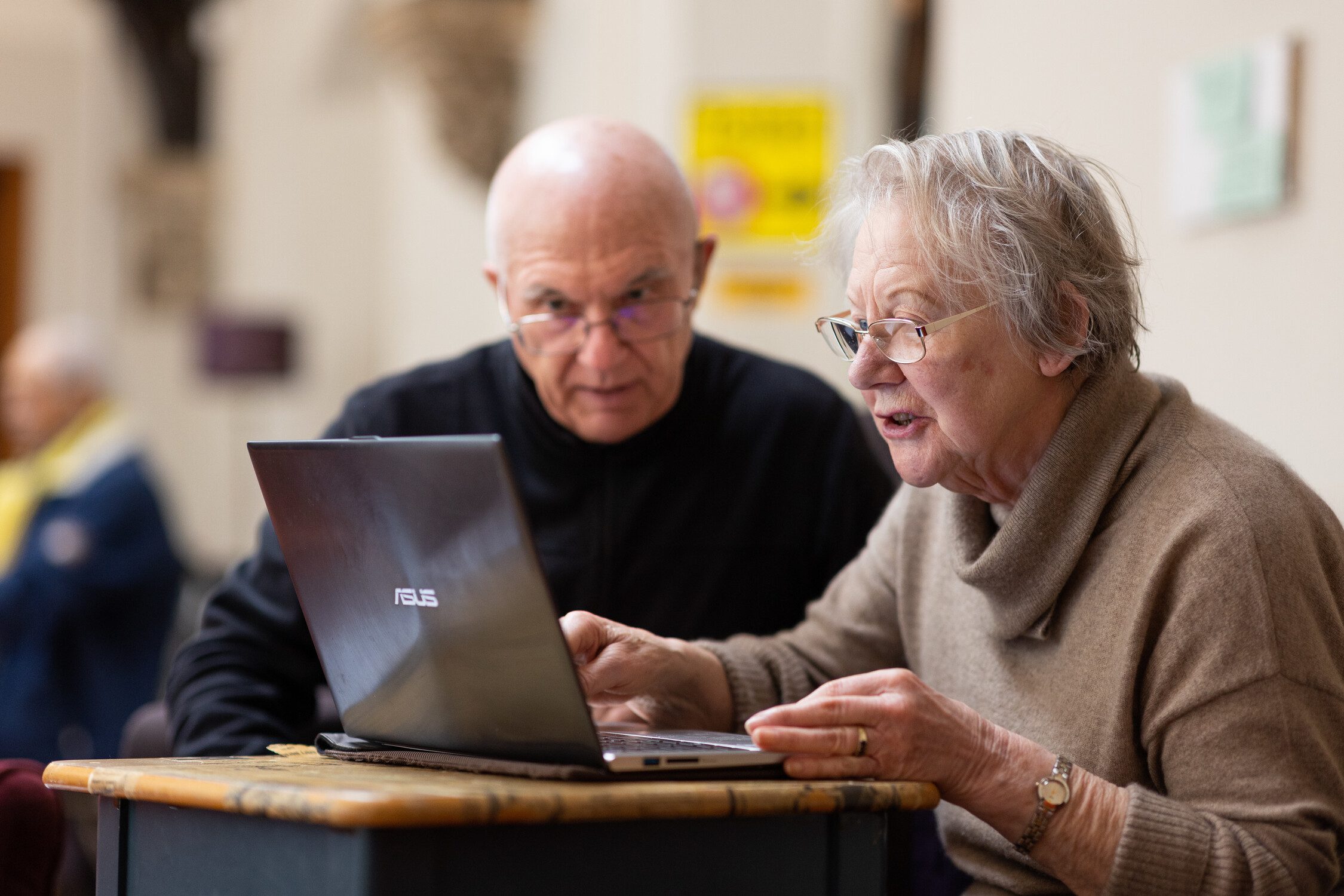 What won't an enhanced check show?
Where these are petty criminal offences, such as motoring offences, they won't usually show up on an enhanced disclosure. However, any incidences of violent crime, robbery, fraud, or taking advantage of young or vulnerable people are always highlighted and will always reveal themselves to prospective employers.
If a person has been mistakenly arrested in the past – i.e they were questions and found not to be involved in a crime, the arrest may show on a DBS. However an Enhanced DBS also includes additional approved information held by the police, which should usually state when no charges were brought as a result of an arrest. 
Non-conviction information, sometimes relating to mental health may on occasion be included in an Enhanced DBS, but only if it is held by the police and they deem it relevant. 
Who pays for background checks? 
This can be confusing as an individual hiring a private self-employed carer. An Enhanced DBS check costs around £44, and is usually covered by the employer. However, there's no legal requirement for employers to pay a DBS check fee, and some people come to an agreement with their private carer as to how they'll covet the cost. 
In Scotland it costs around £59 to join the PVG scheme, and around £18 to update or change a record. Again, it can be paid for by either you, as the employer or the carer. 
Alternatively, you can use an introductory care agency, such as Elder, who will do all of the hard work for you. This also means you won't be responsible for covering the cost of a background check either. 
In order to ensure the safety of our customers and their loves ones, carers on the Elder platform are required to have an enhanced DBS or PVG no older than 2 years and 10 months. Background checks form part of our application process, and carers cannot gain access to the Elder platform without one.
We prompt self-employed carers to start the process of renewing their certificates from 24 months of issue. Once a certificate reaches 2 years and 10 months, they won't be able to view nor apply for work opportunities, and will only regain access to placements once a renewed certificate is provided.
Learn more about arranging home care
Take a look at more Elder guides on how to arrange and adjust to care at home.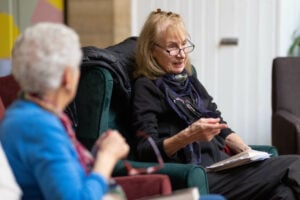 Elderly Care: What if Elderly Parents Refuse Care? Growing older and less able to maintain an independent lifestyle can be hard for an older