You've reached us outside of our opening hours. Book a free telephone consultation and one of our care planning experts will give you a call whenever is convenient for you.
Live-in care – how does it work?
Bring high-quality, 24-hour care into your loved one's home in as little as one day.
Or call us, we are here to help
Quick summary
Live-in care assistants are trained to care for a range of needs including personal and complex care.
Live-in care offers 24-hour support for those who require around the clock support.
Live-in care allows people to stay in their homes, maintain their routine and live independently for longer.
What is live-in care?
Live-in care is the new standard for elderly support.
We'll provide an experienced, conscientious and friendly caregiver, and your loved one will receive one-on-one, 24-hour care in the comfort of their own home.
Live-In care encompasses a range of care needs and live-in carers are trained to help with a wide range of care circumstances – including personal care and complex care. In addition to being experienced in various aspects of caregiving, live-in carers are able to offer companionship and support for the elderly.
Whether your loved one has complex care needs or requires just a little looking after, we help with finding flexible, cost-effective, live-in care tailored especially to them.
Why choose live-in care?
Live-in care allows people to stay in their own home, retaining a level of independence while still receiving the care and support they need. For many people, their home means everything, it's part of who they are. Live-in care allows them to keep that element of their life.
For those with more complex medical concerns, a fully trained live-in carer may be able to provide necessary health and medical support – from helping to ensure medication is taken to carrying out day-to-day tasks and running errands.
You're in control
Let us know what sort of help you need, and we can help get an experienced carer on your doorstep within 48 hours.
Real friendship
We'll help you handpick the perfect companion for your loved one from a choice of highly qualified candidates.
On your side
If you ever need a spot of advice about your circumstances, our specialist advisors are only a phone call away.
Who chooses live-in care?
Live-in care is an option for anyone who has care needs but wants to retain their independence and remain in their home. It is an alternative option for those with a variety of care needs – including complex care for conditions such as those who have survived a stroke or are living with dementia. It's available for individuals and couples.
Often, the decision on what type of care is best will fall to the family – taking into account the needs and opinions of the care recipient. As a family, it's important to discuss the various care needs and best options for your loved one. Find out more about discussing care options in our guide.
Types of live-in care providers
There are two main types of companies who can help support you with live-in care, an introductory agency and a fully-managed provider. Elder is an introductory agency, meaning your carer will be self-employed.

This usually works out a bit cheaper and means our main responsibility is helping to find someone who's ideal for your requirements. Many families don't really notice the difference compared to a fully-managed provider – who directly employ carers.
Who can benefit from live-in care?
Live-in care can be beneficial for any elderly person who has care needs. As people grow older, their needs change and it may become difficult for them to live safely alone. Live-in care is great for these people as it means someone is there 24/7 to ensure your loved one is safe and happy. Providing them comfort and companionship as well as helping them with day-to-day tasks and making sure they are safe.
For those living with conditions such as dementia and Parkinson's or recovering from stroke, and other complex conditions, live-in carers can provide practical and emotional support. They also make sure a treatment plan is adhered to and your loved one receives the specialist care they require.
Want to know how arranging live-in care with Elder works?
What does a live-in carer do?
A live-in carer performs a range of domestic and personal care duties to support your loved one with their wellbeing.
Household cleaning
Help getting dressed
Personal hygiene
Meal preparation
Medication prompting
Support with mobility
Running errands
Companionship
Emergency response
To see whether live-in care is suitable for your family, book a free consultation with a care planning expert.
What is a live-in care agency?
Live-in care is a bespoke care service which allows the elderly to stay in their own home. This care service is facilitated by live-in care specialists such as a live-in care agency.

As a live-in care specialist, Elder works by understanding your personal circumstances before matching you with the most suitable available carer for your loved one.

This matching process involves considering your loved one's individual needs as well as their personality. You, the family, always get final say on the carer and you receive a no-strings trial week to confirm you've made the right choice.
The cost of live-in care
Live-in care costs can vary between different areas and across providers however live-in care can be a very cost-effective care option. There are some common misconceptions around live-in care being beyond the reach of many, however, we have various sources of information on the cost of live-in care which can help put your mind at ease when it comes to funding.

You'll pay £895 a week, with no hidden charges for weekends or holidays. And since our plan works on a weekly basis, you can use us as a flexible short-term solution to help your loved one get back on their feet.
Get clarity on
care funding
Our free, fast and simple calculator tells you
what funding sources and benefits might be suitable
for your family.
Live-in care vs other types of care
Within the care sector, there are a range of options for the elderly – and each person may have a different opinion of what the best option is for them or their loved one.
Residential care home
For many, the first option may be a residential care home. However, many people are happier in a familiar environment which is why live-in care provides a great alternative – allowing people to stay in their own home, retaining independence whilst still receiving the support and care they need.
Home care
Home care, often confused with live-in care and known as domiciliary care, involves a caregiver visiting the person's house at certain times to cater to the individuals needs in short half-hour sessions – depending on the needs.
Home care can often be a gateway to more in-depth care in the future, and if a person has appreciated the independence of home care but requires more assistance and dedicated time then live-in care would be a good transition.
Nursing home
For those with complex care needs, a nursing home or care home with nursing may seem like the only option however a live-in caregiver can offer care for these complex needs also. Live-in carers receive specialist training for complex conditions such as dementia care, as those in nursing homes do.
Get every detail about live-in care delivered to your door. Order your free 32-page brochure.
Types of live-in care
Live-in care is a rather broad term which includes different types of home live-in care such as for various complex conditions.
Private live-in care
A private live-in care assistant is someone who is employed to live in your loved one's home. They cater to their individual care needs, provide companionship and help with daily tasks ensuring your loved one can live comfortably and maintain their home and independence.
24-hour live-in care
Live-in care has many benefits, one of the main ones being that your loved one has care and companionship 24 hours a day. You can be reassured that they are safe and cared for 24/7, throughout the day and night.
Live-in housekeeper
Often a stepping stone to full time live-in care, a live-in housekeeper is someone who lives in a person's home to help them with daily housekeeping tasks such as cleaning, cooking and running errands.
Complex live-in care
For complex conditions such as dementia and Parkinson's, complex live-in care is ideal for ensuring your loved one receives the specialist care they require whilst still retaining some independence, routine and their home.
Frequently asked questions
What is live-in care?
Live-in care is a 24-hour care option for those in later life, where a professional caregiver moves in with a recipient to oversee their wellbeing around the clock.
With specialist training in low to mid-level needs, caregivers are experienced in helping with medical, physical and behavioural issues. They also provide ongoing pastoral support, offering companionship to help your loved one get more out of every day.
To learn more about how live-in care works, take a look at our 'What is live-in care?' page.
How much does live-in care cost?
With us, live-in care costs £895 a week. This is a fixed rate, so you won't need to pay extra for weekends or holidays.
Our care plans work on a weekly basis so that you can adapt instantly to changing circumstances. You can get underway within one working day, and rethink your plan the moment your situation starts to look a little different, you can find out more here.
Is there any financial support available?
There is, though it's worth noting that the kind your loved one is eligible for depends on their circumstances – both financial and medical.
They may be in the running for assistance from local or national government schemes. They may also be able to release equity in their property to access a tax-free lump sum or income.
To get a better understanding of your options, take a look at our 'How do I pay for care?' page.
Will a live-in carer look after my loved one's personal needs?
Absolutely. Live-in carers offer assistance with a huge range of day-to-day requirements – including hygiene and grooming.
Putting your loved one at ease during this sort of care is tricky, but live-in carers are uniquely positioned to do just that. They can devote the time and attention required to build trust, as well as get to know just how much help they need to offer.
To learn more about how they can support your loved one's personal needs, take a look at our guide on grooming and hygiene.
Do you work with male live-in carers?
Yes, with work with a huge range of people – from a range of backgrounds – both male and female. To us, the most important thing is they're exceptional at their job.
Do live-in carers provide night-time support?
Of course. Live-in carers move into your loved one's home to offer 24-hour care – even if that means getting up in the middle of the night.
They'll help create routines around bedtime, ensuring better quality sleep for improved wellbeing. They might also get your loved one to the toilet if they need it, or put their mind at ease if they're confused.
To learn more about your loved one's night-time care, find more details in our 'How to look after the elderly at night' guide.
Customer snapshots
Whether it's getting up on the dance floor, forming lasting friendships or offering complete peace of mind to loved ones, a live-in carer can be transformative. These videos include families discussing why they chose 24-hour care at home and how it was arranged, as well as snapshots of how those receiving care find it.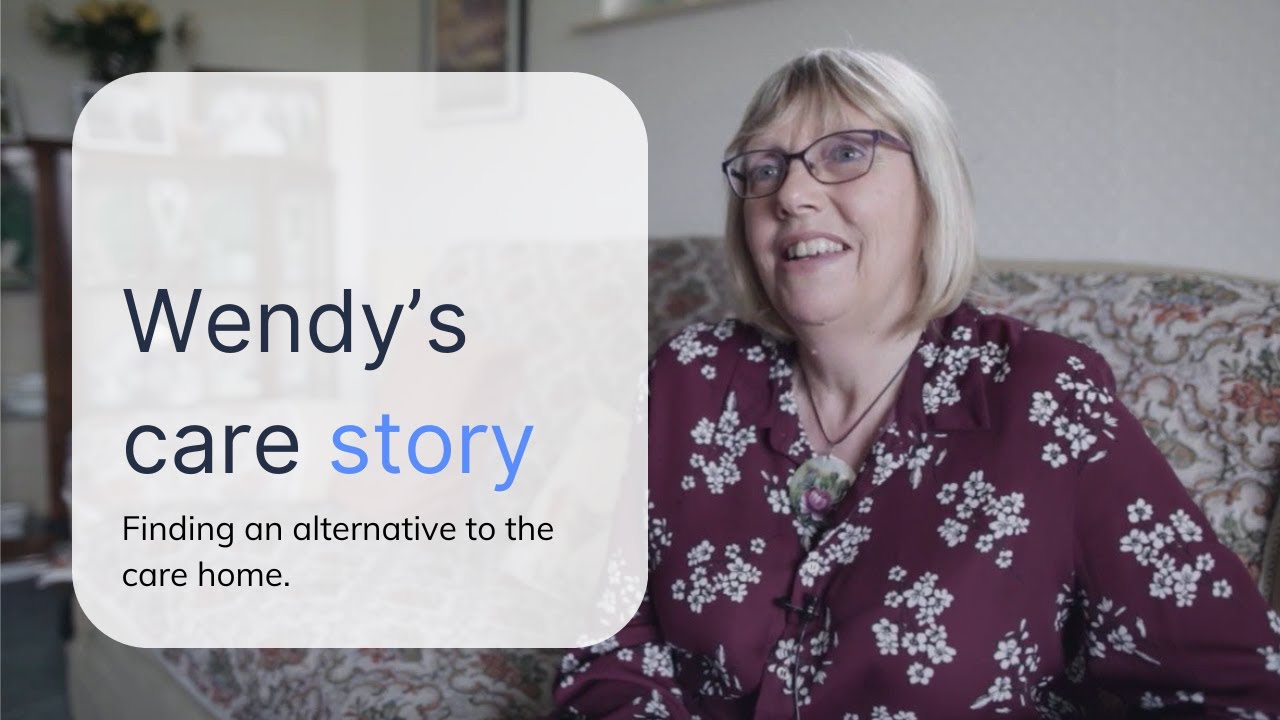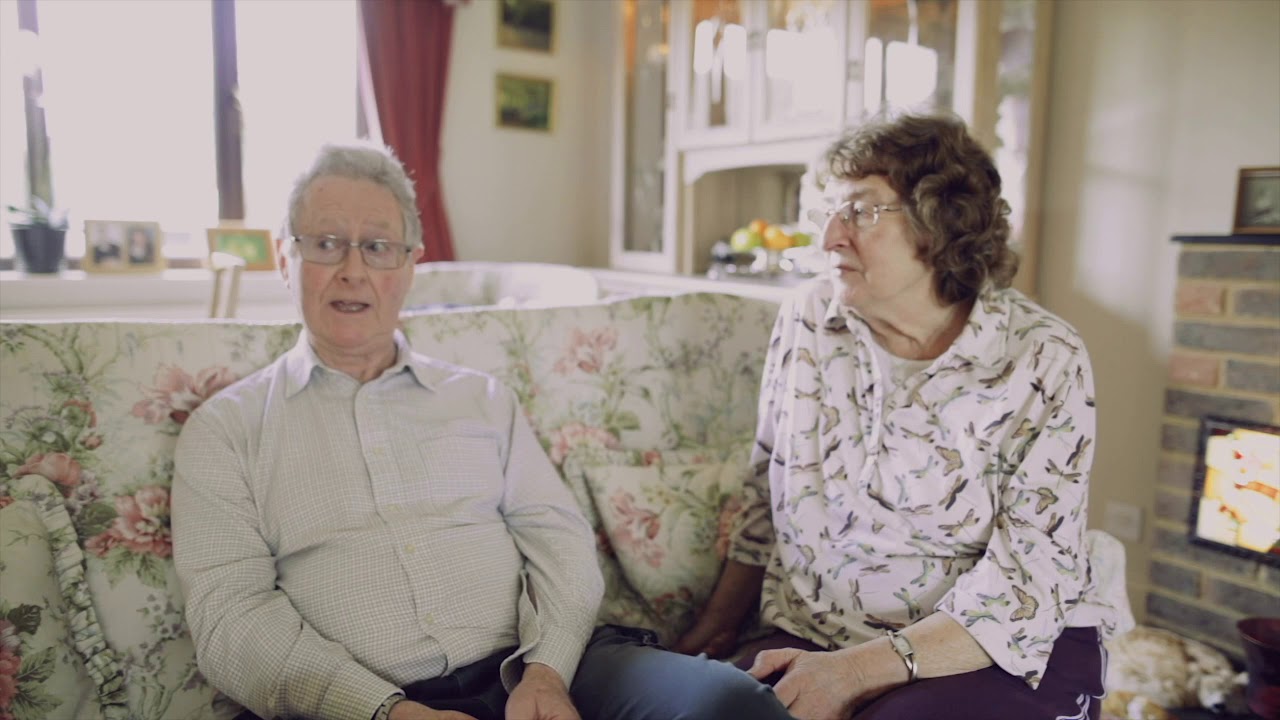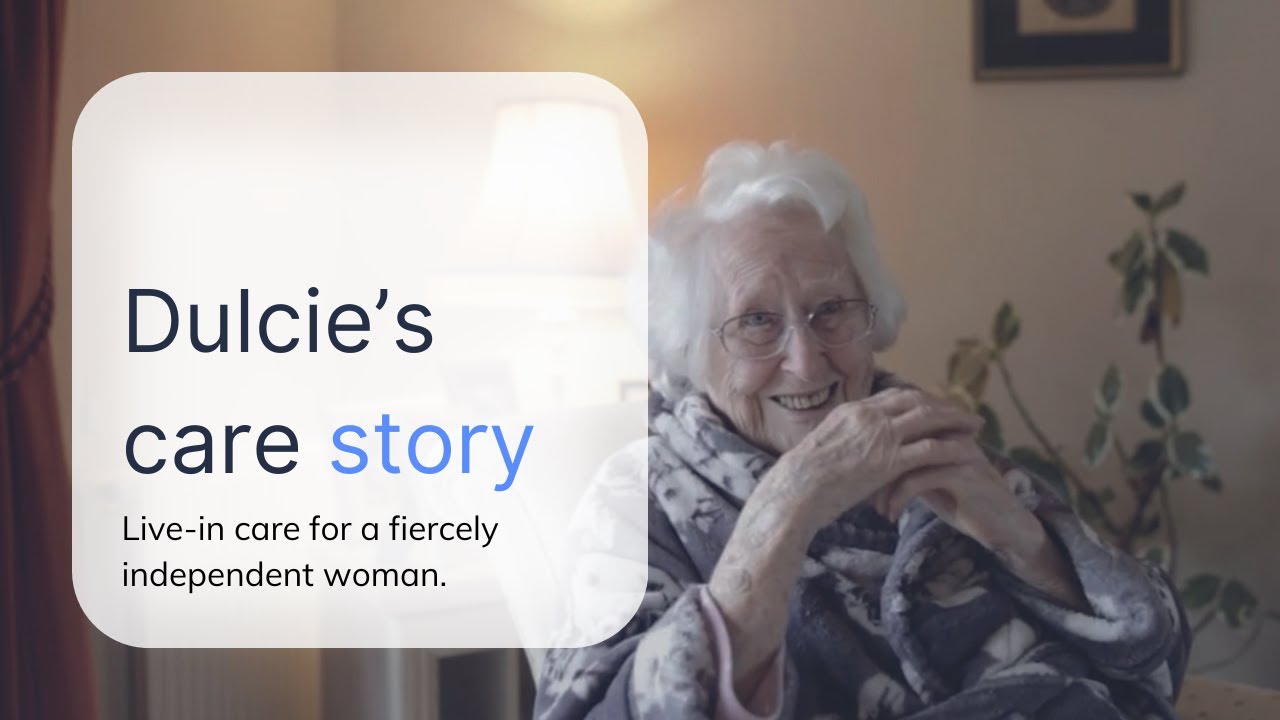 Learn more about Elder
Read information and advice