Live-in care with the UK's No.1 specialist
Bring high-quality, 24-hour care into your loved one's home in as little as one day.
Or call us, we are here to help
What is live-in care?
Live-in care is the new standard for elderly support.
We'll provide an experienced, conscientious and friendly caregiver, and your loved one will receive one-on-one, 24-hour care in the comfort of their own home.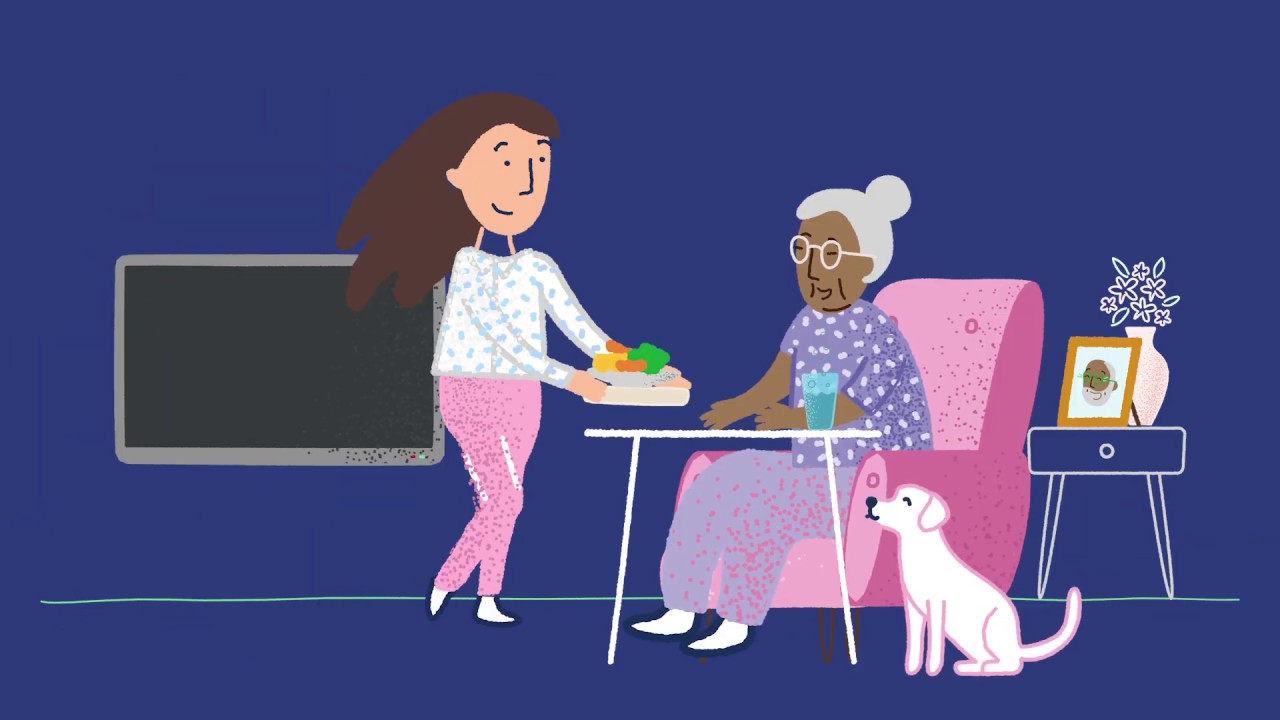 Why choose live-in care?
Whether your loved one needs a lot of support or just a little looking after, we help with finding flexible, cost-effective, 24-hour care tailored especially to them.
You're in control
Let us know what sort of help you need, and we can help get an experienced carer on your doorstep within 48 hours.
Real friendship
We'll help you handpick the perfect companion for your loved one from a choice of highly qualified candidates.
On your side
If you ever need a spot of advice about your circumstances, our specialist advisors are only a phone call away.
Colin and Dulcie's story
Dulcie is 100-years-old and lives with her son Colin, his wife Mary, and her Carer Sarah. She has dementia and has had full-time live-in care for six months. We talk to the family about the challenges of finding the right care solution for a fiercely independent woman – and how the positive benefits of live-in care with Sarah has transformed all of their lives.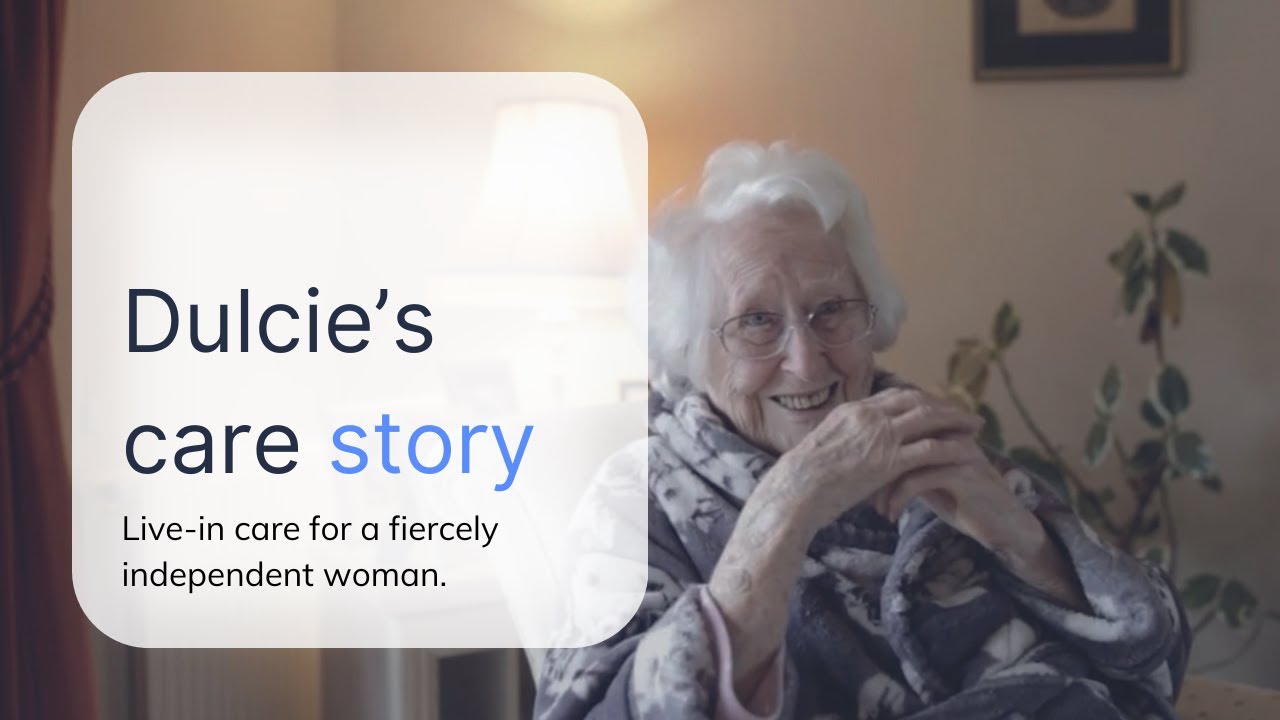 Get in touch for expert care advice
There's no place like home
If you thought it was difficult leaving home at 18, try doing it at 80.
We help offer a better option. Your loved one can stay put and keep to their own routine. You can rest easy knowing they're well looked after 24 hours a day.
Better carers, better care
It's no surprise the calibre of our carers sets us apart: only 10% of applicants meet our high standards.
Not only will your loved one will be looked after by someone with years of experience to their name, we'll whittle down our list to find a kindred spirit they'll really hit it off with.
The pounds look after themselves
Live-in care promises a far more personal experience than a residential home – and costs a third less.
You'll pay £895 a week, with no hidden charges for weekends or holidays. And since our plan works on a weekly basis, you can use us as a flexible short-term solution to help your loved one get back on their feet.
Frequently asked questions
Customer snapshots
Whether it's getting up on the dance floor, forming lasting friendships or offering complete peace of mind to loved ones, a live-in carer can be transformative. These videos include families discussing why they chose 24-hour care at home and how it was arranged, as well as snapshots of how those receiving care find it.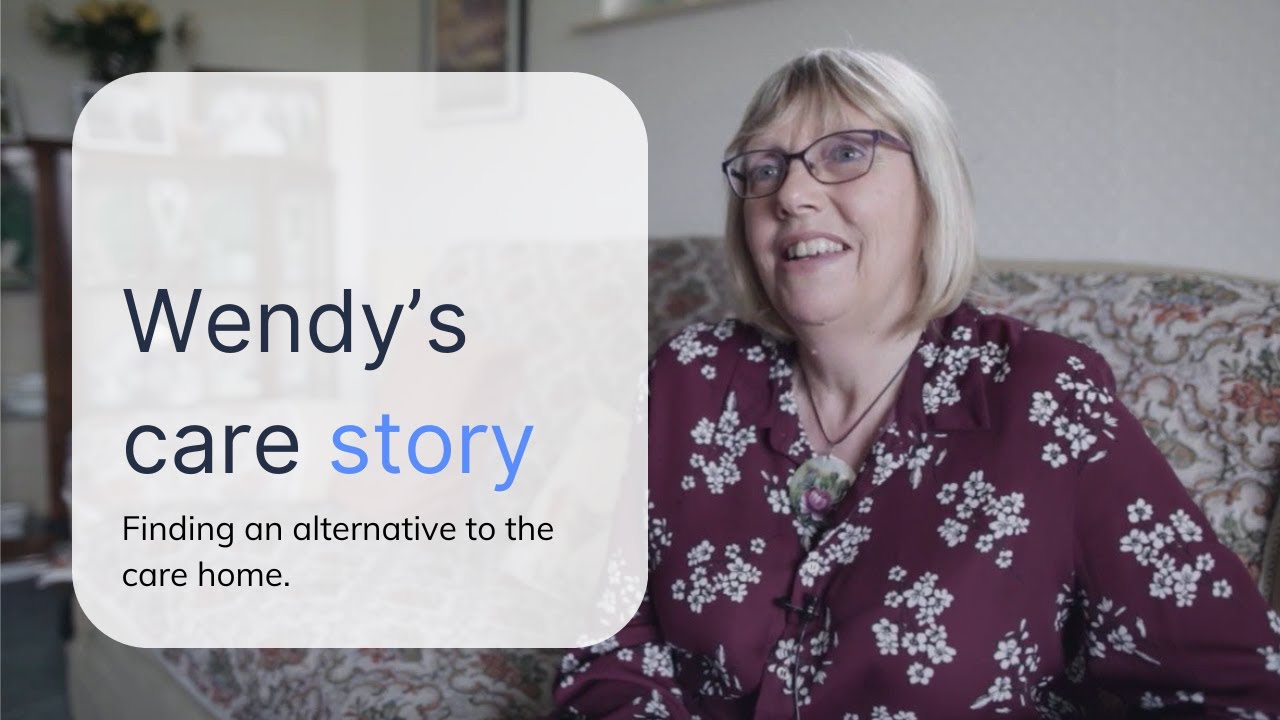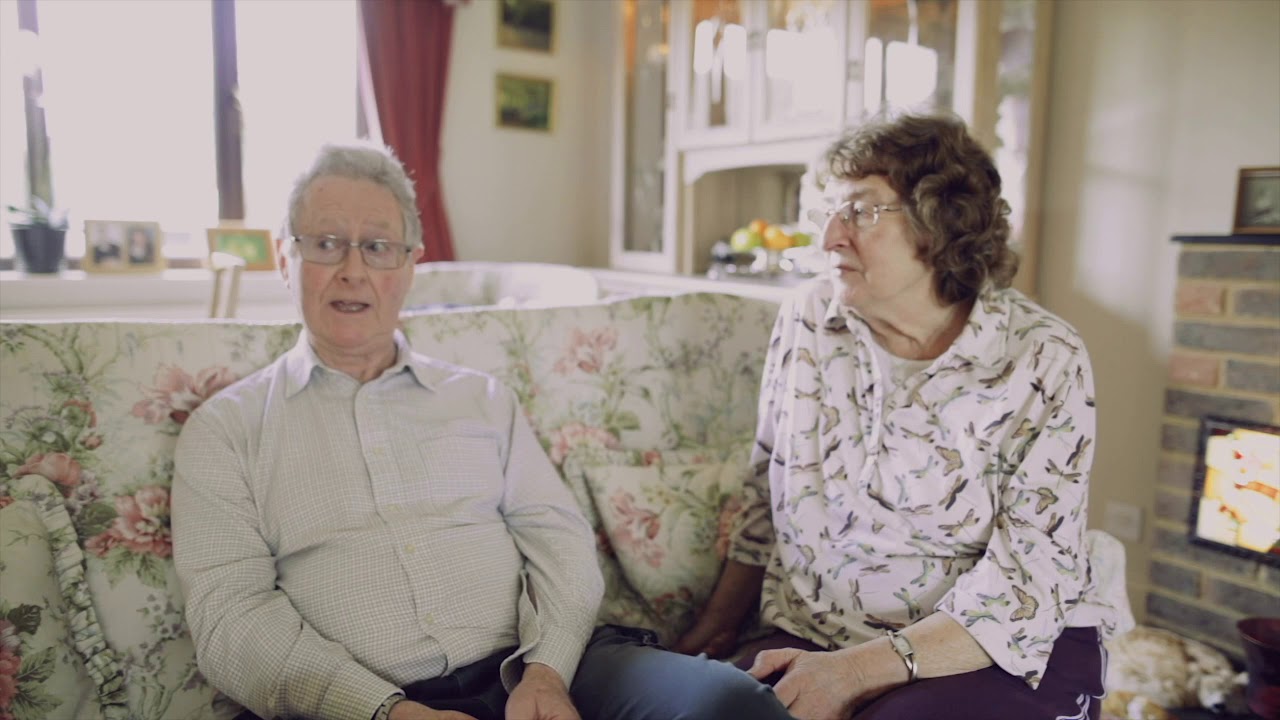 Learn more about Elder
Read information and advice