How do personal alarms work?
Personal alarms, sometimes called 'telecare' are devices that can call for help if you or a loved one has an accident, medical emergency, or security concern at home. They can alert a wide range of people to help you – from a family member or friend, to a care team, or the emergency services.
Personal alarm devices can range from basic alarms that send out an alert if you have a fall , to full in-home 24-hour monitoring systems.
Types of alarm include: 
Basic alarms – Similar to a smoke alarm, these send out a loud noise to alert people nearby to an accident or emergency. They are best suited to people who live with or close to family and friends.
Monitored pendant alarms – These alarm services are usually made up of two component – the alarm pendant button, which is worn by the user – and the alarm base unit, which is the alarm's operating system. When alarm users press the pendant's call button, the base unit raises an alarm with a 24/7 response team. They will attempt to speak to the user via an inbuilt speaker and microphone in the base unit, before sending assistance to their home.
Detector or GPS tracker – An additional service or device that is automatically triggered by things like:
a fall
a seizure e.g if the user has a condition such as epilepsy
a change in temperature in the property
if someone leaves the property – particularly important for those living with dementia who may get lost easily.
Do you need a landline for a personal alarm, or can I use my mobile phone? 
While a lot of personal alarm services do use a landline phone socket to connect to a response team, there are effective alternatives that use mobile technology instead.
A digital GSM alarm uses an internal SIM card, which connects to the strongest mobile phone network available to make the call to a monitoring team. It too comes with a wearable emergency button, and the alarm unit simply needs to be plugged into a mains electricity socket.
There's also a growing range of alarms that can be set up and managed through a smart phone app. Much like traditional alarms, they use a wearable alarm button which can be activated in an emergency situation.
As well as alerting a dedicated response team, some mobile alarms allow the user to add the telephone numbers of friends or family members they'd like to alert if they fall or have an accident. These contacts will then be automatically notified through an app on their own phones if their help is needed.
This type of alarm can also provide extra peace of mind to older couples who live together – but enjoy doing their own tasks around the house and out in the garden.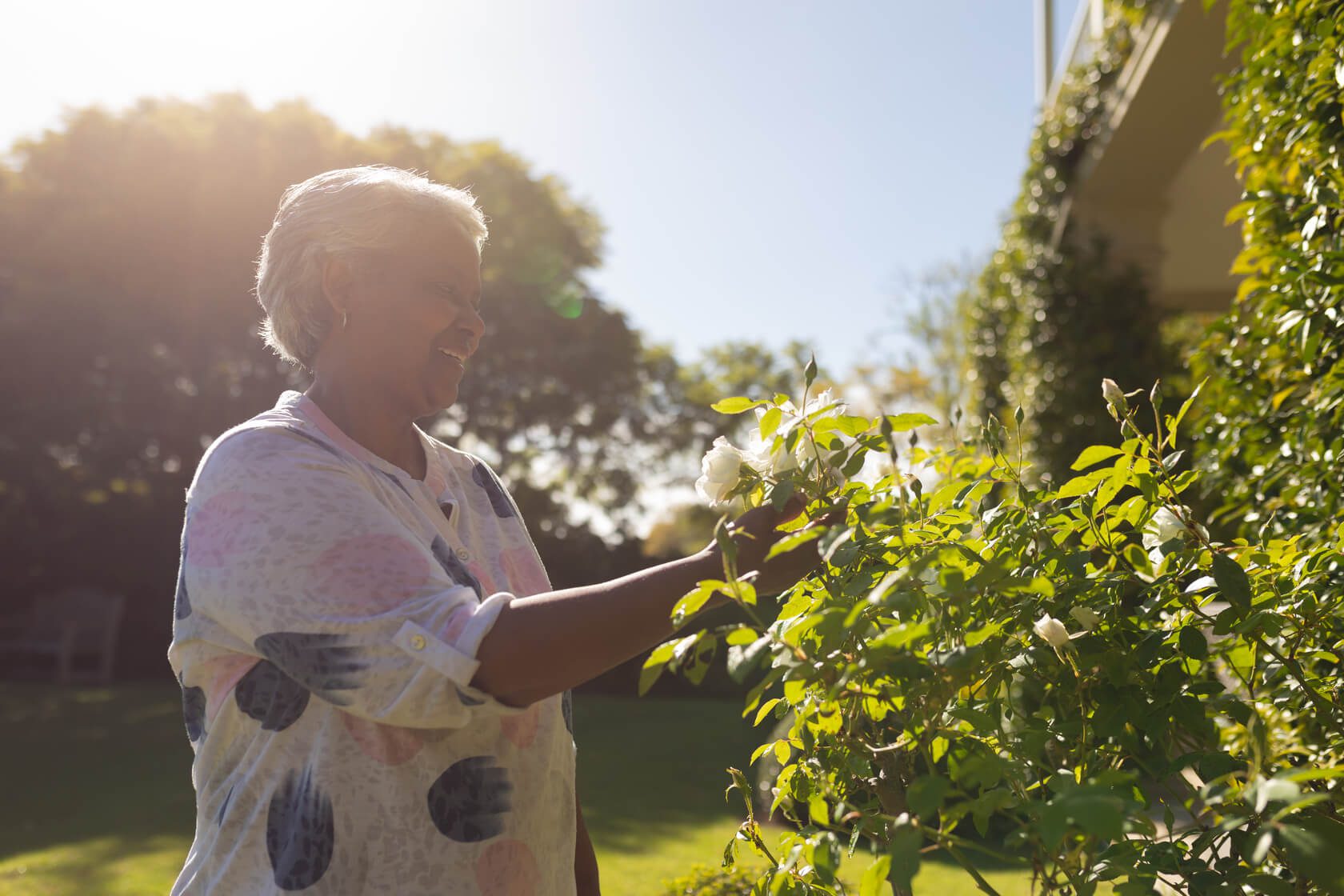 What are the benefits of using a personal alarm?
The main reason for using a personal alarm system is to support independent living in later life.
It's estimated that 97% of people want to grow old in their own homes. However, as we age we're likely to become less steady on our feet, and a little more forgetful – which can increase the potential for accidents. For an older person living alone, an accident can quickly become a serious emergency if they're unable to get help quickly, which is why personal alarm systems are becoming a key part of elderly living, and helping more people stay out of residential care.
For elderly people living with certain medical conditions, an alarm can connect them to a rapid response team should they need specialist medical attention too.
For example, take a long-term medical condition like diabetes. While it can easily be managed day to day, a personal alarm adds an additional layer of support if an older person forgets to check their blood glucose, and starts to experience dangerous symptoms such as blurred vision, confusion or fatigue.
With a personal alarm, the period of time it takes to get help can be significantly reduced too, and the emergency services can even be informed of things like your medical history before they arrive. This can lead to more positive heath outcomes, and aid a faster recovery.
For older people who live away from their family, an alarm can be programmed to reach nearby emergency contacts family happy.
What happens if the emergency call button is pressed accidentally?
One common concern with elderly alarms is what happens if they are activated accidentally.
False alarms are a lot more common than you think, and the monitoring team are likely to expect a few accidental calls, especially while you're getting use to wearing your emergency call button.
If you do press it accidentally, simply tell the team that it was a false alarm and you don't need assistance at that time. While it may feel awkward, don't stay silent – this could be misunderstood as you being in trouble or unconscious and lead to the emergency services being called.
Can I get a personal alarm from my local council or authority?
If you live in sheltered housing, or an assisted home provided by the council it's likely to be fitted with a lifeline alarm – which will alert a member of an onsite team. The cost of these is usually factored into the buildings service charge or rent, but may sometimes be free.
It used to be that if you were over pension age, you'd often be offered a free personal alarm for your own home through special scheme. With local councils across the UK now facing funding cuts, these schemes are unfortunately on the decline.
However, it's always best to check with your local social services team before buying your own alarm. Even if there's no free service there may be ways to save some money. Some personal alarm providers have partnerships with local councils and may offer discounts. Or, if you have a long-term condition that requires regular medication, or are if recognised as a disabled person you should qualify for VAT relief on personal alarm equipment.
Ageing in Place: What is Technology Enabled Care?
We spoke to CEO Alyson about the importance of modernising health and social services through technology to enable people to take control of their own health and wellbeing.
What should I consider before purchasing a personal alarm?
Mobility matters 
While there are a lot of different options for alarms some will fit you situation better than others. If the alarm is for someone with dementia who gets confused and wanders away from home, an alarm with a broad range GPS feature is really important. If you or a loved one has arthritis and  struggles with fiddly things like small buttons, it's probably best to go for an easy-to-use personal alarm, and a wearable pendant over wrist options.
Finally, if you or a loved one are worried about slips and falls in the bathroom, ensure the wearable is fully waterproof. The majority do claim to be water resistant but don't be afraid to test this first for peace of mind.
Factor in forgetfulness 
Alarm pendants usually only have limited hours of battery charge. If you or a loved one are at risk of forgetting to put the pendant on charge, you may want to look for an option with an extended battery life, have a back-up battery available somewhere obvious in the home, or ask a visiting carer or family member to keep pendants charged.
Consider additional cost
If you're looking for an affordable option a the price range for a basic alarm can be between £4 to £90. . These types of alarm  include simple pendant alarms too, which will sound a loud noise when the wearer falls.
For a system connected to a monitoring service, or a landline-based alarm, it's important to factor in ongoing costs beyond the initial cost of the alarm equipment. Almost all providers will change a monthly charge or annual subscription to cover your access to the 24/7 response team and their own monitoring costs. There'll usually be an installation cost too to ensure it's set up correctly too.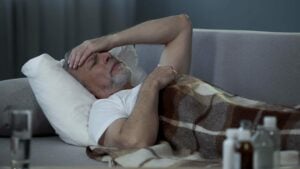 Caring for sleep problems in elderly Changes in sleeping patterns are frequent in older people, and you may notice that it progressively gets worse over
Read More »