Elderly care is dedicated support that addresses the physical and mental needs of people as they age. It can include short-term assistance to recover from a specific condition, respite care to give unpaid carers a break, or long-term support. Elderly care can include a range of services tailored to the individual and their specific situation – from helping them maintain a healthy and nutritious diet, to encouraging gentle and positive movement. Elderly care can help individuals maintain a positive quality of life during their later years.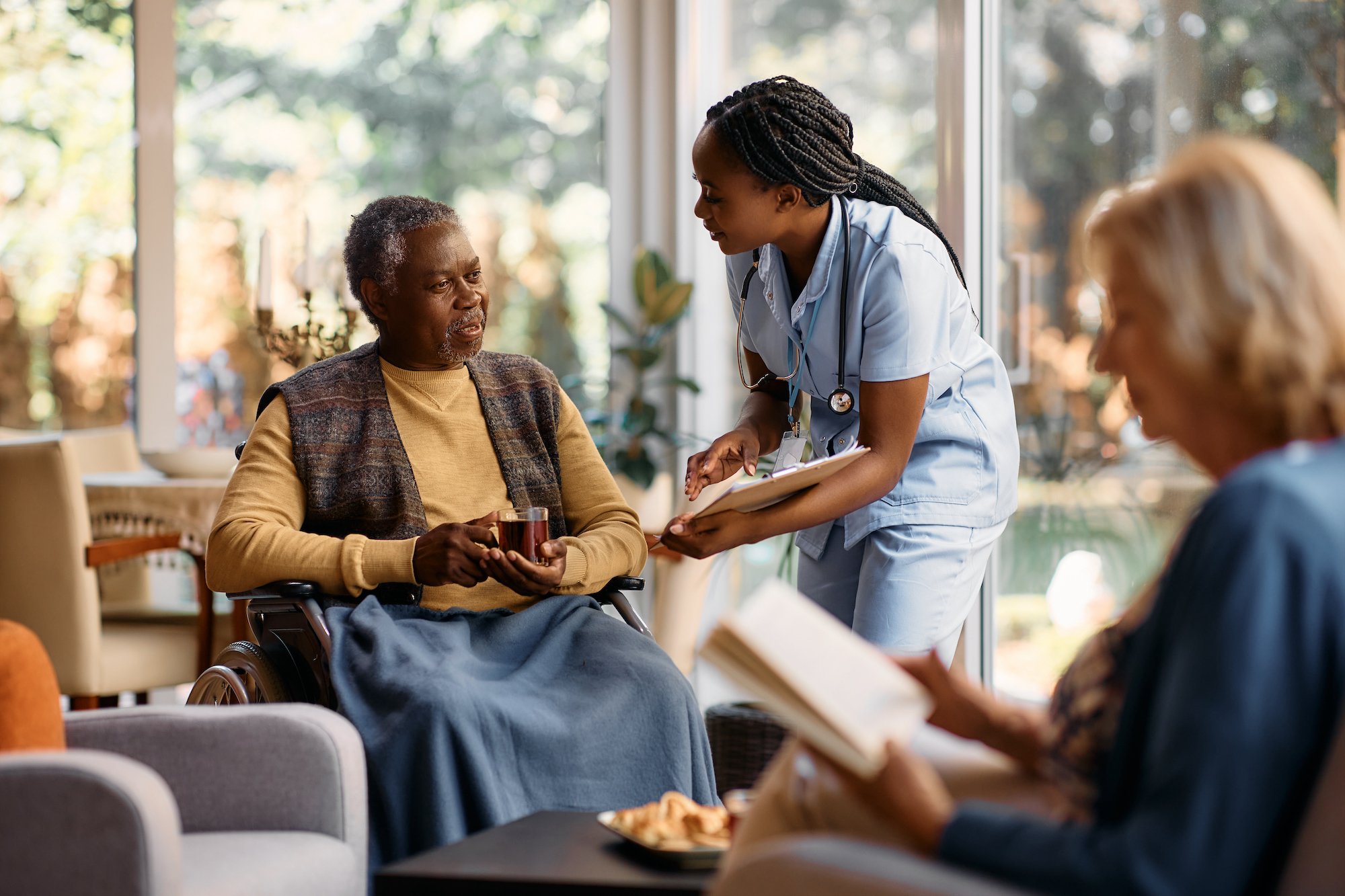 What is the importance of Elderly care?
The world is aging faster than ever before. According to the Centre for Aging Better, there are currently 11 million people aged 65 in England alone, and this is set to rise to 13 million in the next 10 years. 
The ageing process does not always lead to disability, although 86 percent of people over 85 are living with at least one chronic long-term health condition.
It's projected that the number of individuals in care in the UK will double by 2035, meaning care services are gaining increased importance. The use of their services enables our loved ones to maintain independence and enjoy a longer quality of life.
Who would benefit from elderly care services?
Elderly individuals experiencing difficulty with daily activities due health difficulties, mobility issues, or loneliness may find assistance and support through elderly care services.
For example, those living with dementia, complex medical conditions like Parkinson's Disease, or finding it difficult to keep up with personal care may see their quality of life improve with professional support. 
It should be noted that an older person may not always be aware of when they require assistance. This can be challenging for friends and family members to observe and therefore needs a sensitive approach. We have some advice for discussing sensitive topics from a professional therapist here.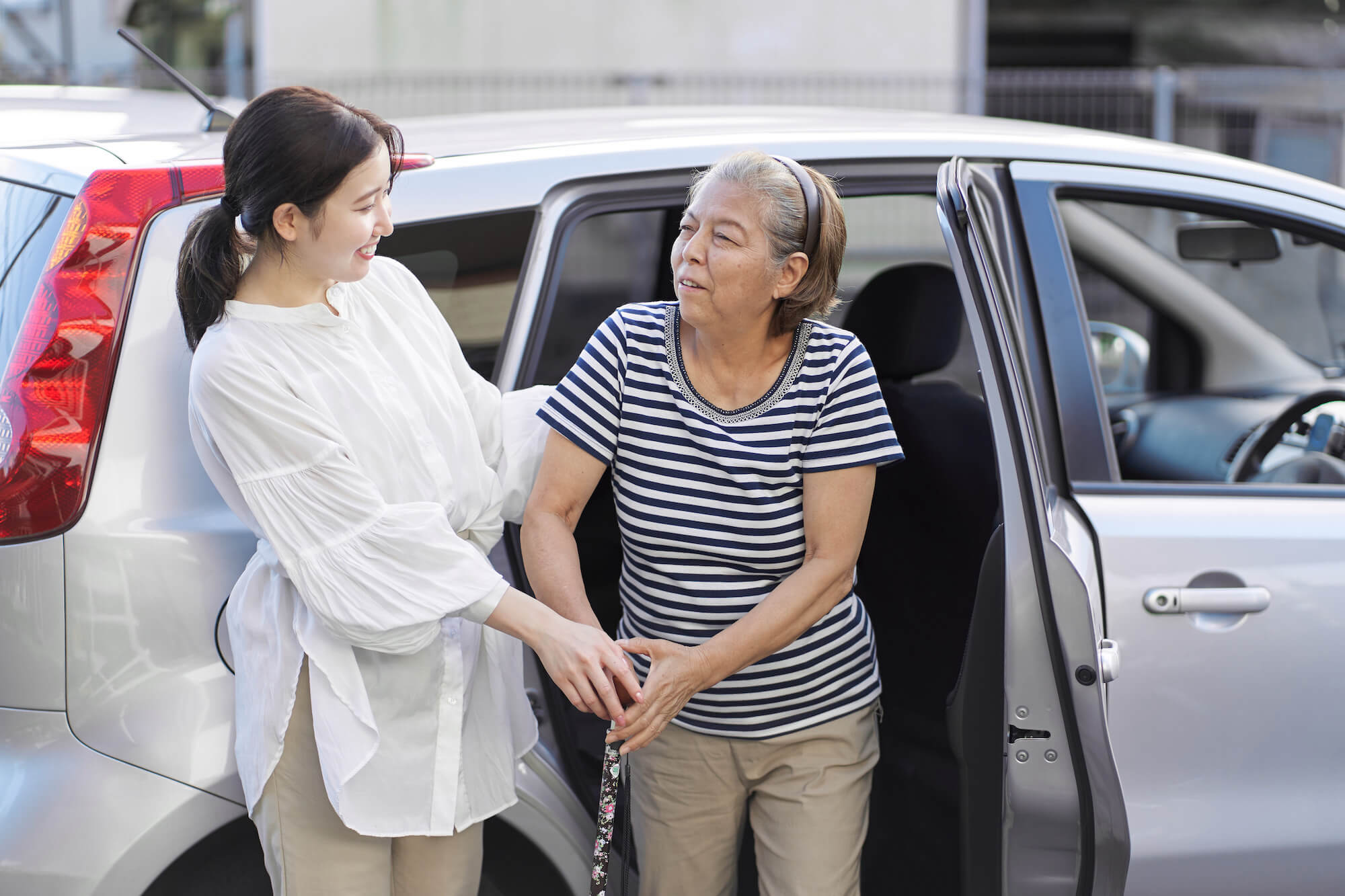 Questions to ask
Before speaking with your loved one about their care, it may be helpful to consider some questions.
Can they navigate the house safely?
Can they go out alone for appointments and shopping?
Can they cook their own meals?
Do they keep themselves properly nourished and hydrated?
Can they hear the phone and door?
Can they maintain a clean and safe living environment?
Are they able to take care of personal hygiene tasks?
Are they experiencing frequent lapses in their memory?
Do they have regular social contact with other people? i.e. do they regularly have visitors, or are they able to go out without assistance?
If your answers to most of those questions were 'no.' then your loved one may benefit from some form of elderly care service.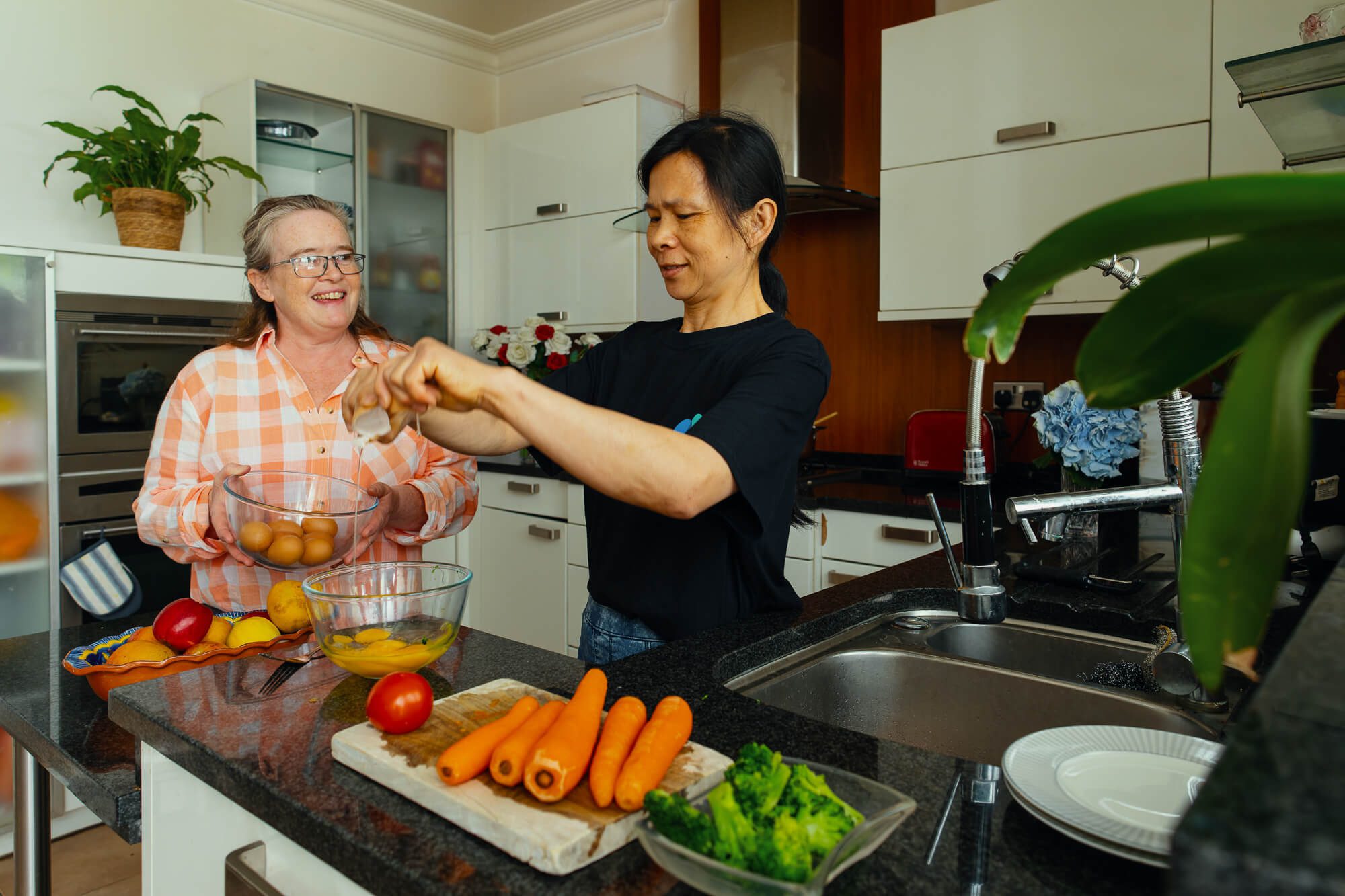 Home care
Home care for the elderly provides an alternative to traditional residential care options. Rather than moving into a dedicated facility, people can receive care in their own homes – retaining as much independence as possible. 
Care for the elderly in their own homes is available in many forms – it's not just traditional visiting care, and can be tailored to individual needs and offered around-the-clock. 
Domiciliary care
Domiciliary care is another term for home care. it comes from the latin. "Domus", meaning "home." It's often provided for seniors who may need a little extra support in the form of regular home visits, but don't yet require full-time care, or those who do need full-time support but don't wish to leave their home for a care home. Domiciliary carers can help with a range of tasks around the home such as cleaning, cooking, washing and staying active. 
There are a range of fully managed domiciliary care agencies who can provide this type of care in the home. Alternatively you can privately arrange home care.
The first step in either process, would be to have a care needs assessment done in order to assess the level of support a person needs, and whether they're eligible for any financial support toward it.
Live-in care 
Live-in  involves a professional carer moving into the home of the person they're caring for. They'll remain with them round the clock, helping them to stay in their own home, living as independently as possible, for as long as possible. 
Live-in carers do everything that visiting domiciliary carers do – providing personal care services, housekeeping, cooking and even pet care. 
For those living with more complex needs, or a long-term chronic condition, live-in care may be able to prevent the upheaval of moving, as carers often specialise in or have experience supporting a range of conditions, and can even be arranged as part of a palliative care plan.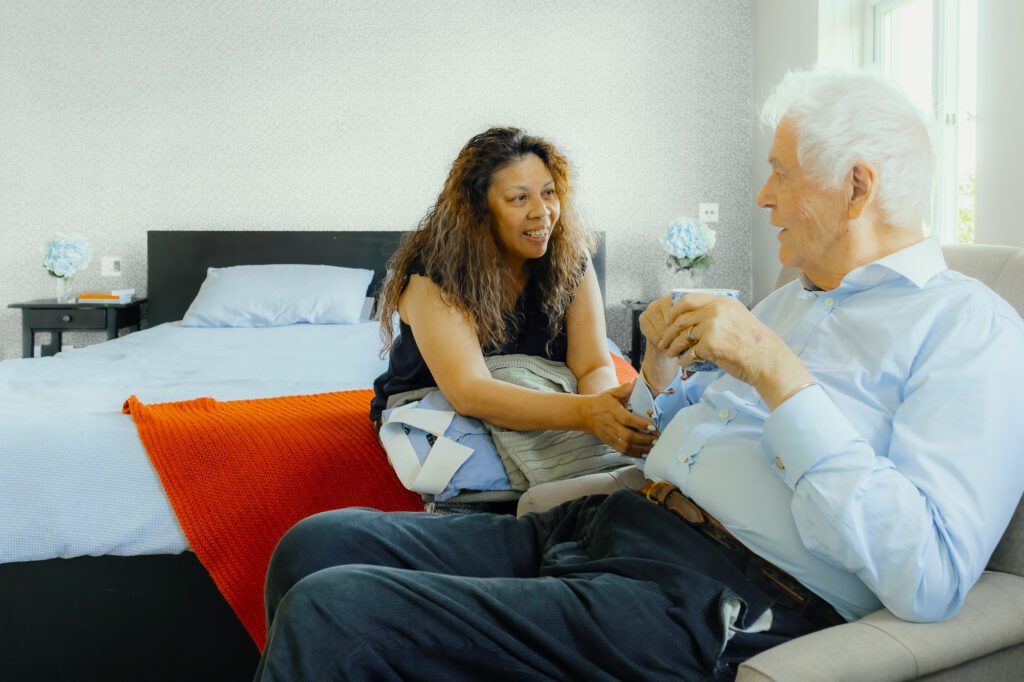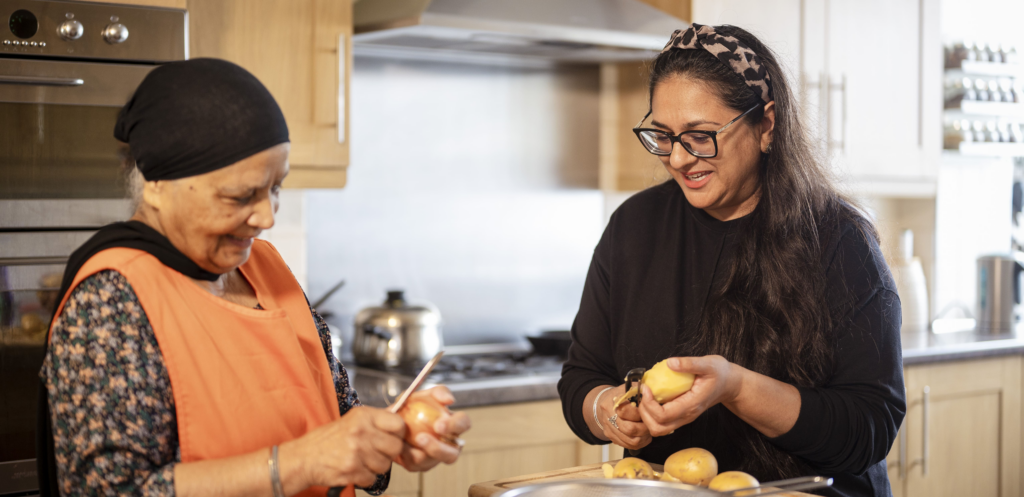 Respite care for the elderly 
Wether you have an informal care arrangement with family or friends, or rely on paid carers, it's important to factor in respite care. It's beneficial for both the carer and the person they're caring for.
Respite care allows primary carers to take a break whilst ensuring the same level of care and support is provided in the home – minimising disruption to a person's routine and way of life.
Find out more about Elder's home care services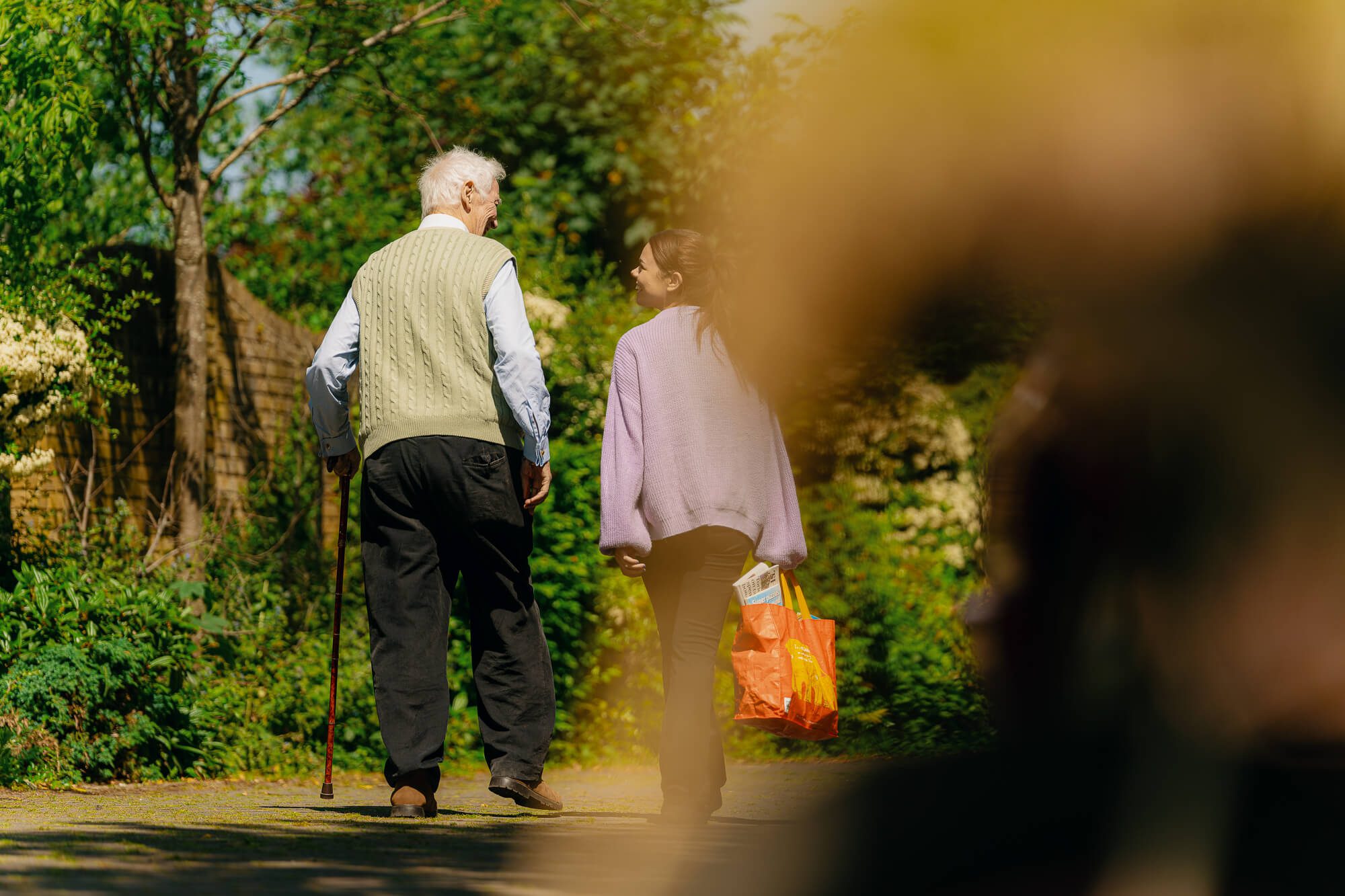 Live-in care
Live-in care is the new standard care support that provides you or your loved one with the full-time care they need in their own home.
Get started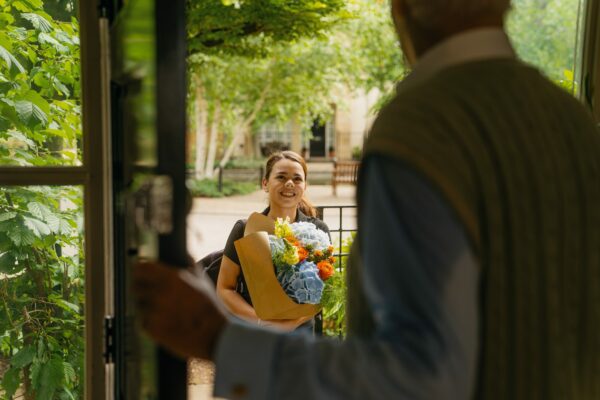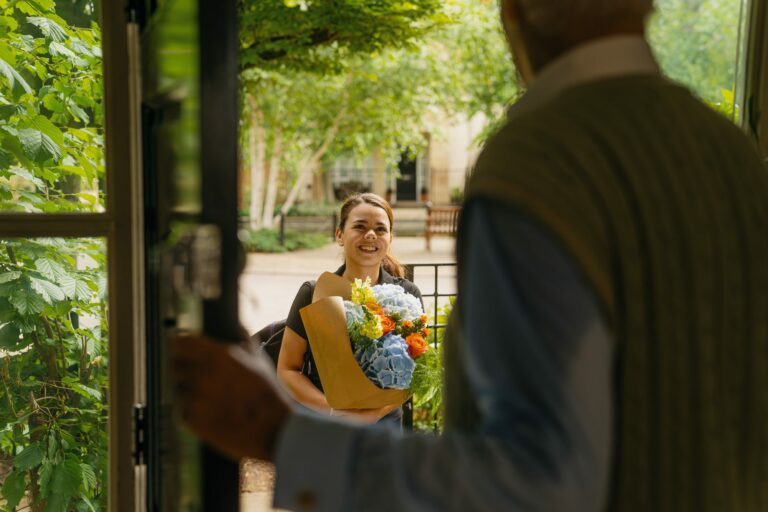 Short-term care
Short-term live-in care can provide support while a primary carer is away, or additional support after a hospital stay. It allows you or your loved one to be cared for at home for as little as three days at a time.
Get started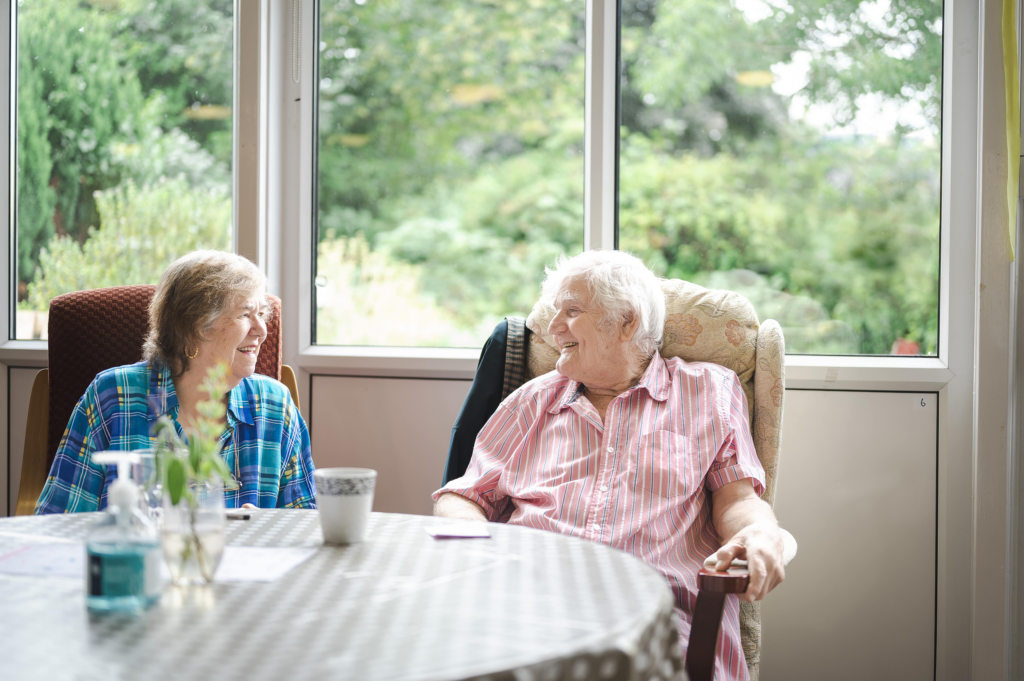 Residential care 
Typically, residential care has been the go-to care option for many. There are a few different ways you can receive care outside of your current home, again the most suitable type will depend on how much support you need. 
Care homes for the elderly 
Residential care homes for the elderly are designed for those who require care but not nursing care i.e things like Artificial/PEG feeding or regular injections. It involves moving into a residential home with other people, to receive support, and benefit from other things such as planned activities and trips, freshly prepared meals and housekeeping services.
Nursing homes 
Nursing homes provide care for those with more acute needs. They are staffed with registered nurses and care support workers. For those with complex care needs, sometimes nursing homes are the only option – however, specialist care at home can be organised for some complex and life-limiting health conditions. This will usually involve a wider support team that would likely include a community nurse, and a live-in care worker.
It's a common misconception that residential and nursing homes are the same – and while sometimes they may be located in the same facility – they're not the same. Nursing homes are specifically tailored to those with advanced care needs – such as those with life limiting conditions. Nursing care can usually provide things like intensive rehabilitation, stoma care, pain therapies and cancer care.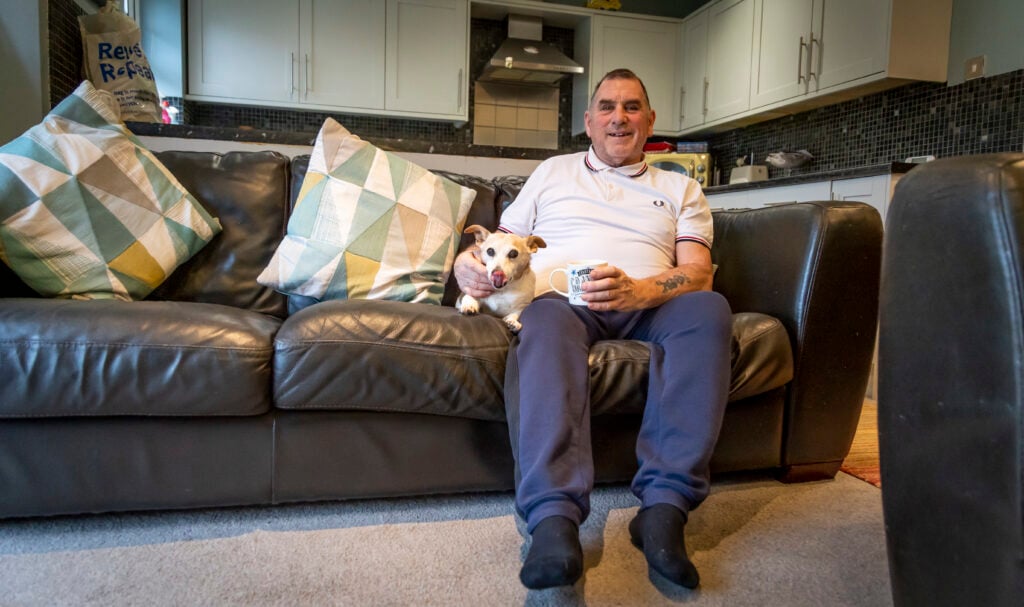 Elderly assisted living 
Assisted living is similar to residential care but with more independence. Generally it's not appropriate for those who require full-time care – but could be considered a good option for someone with some mobility issues, requiring a little extra support.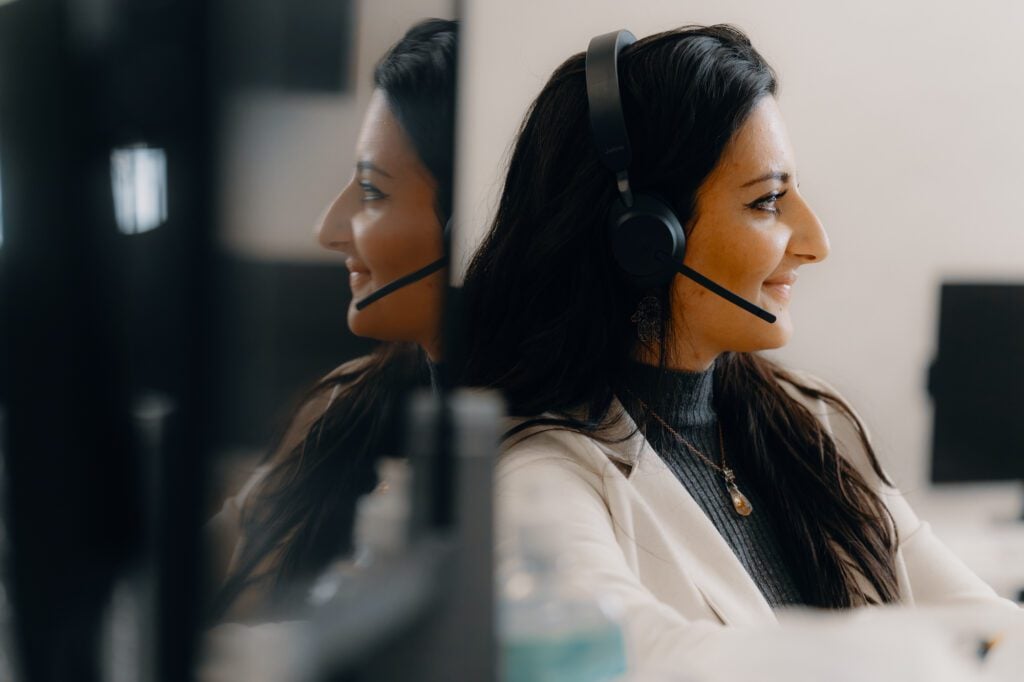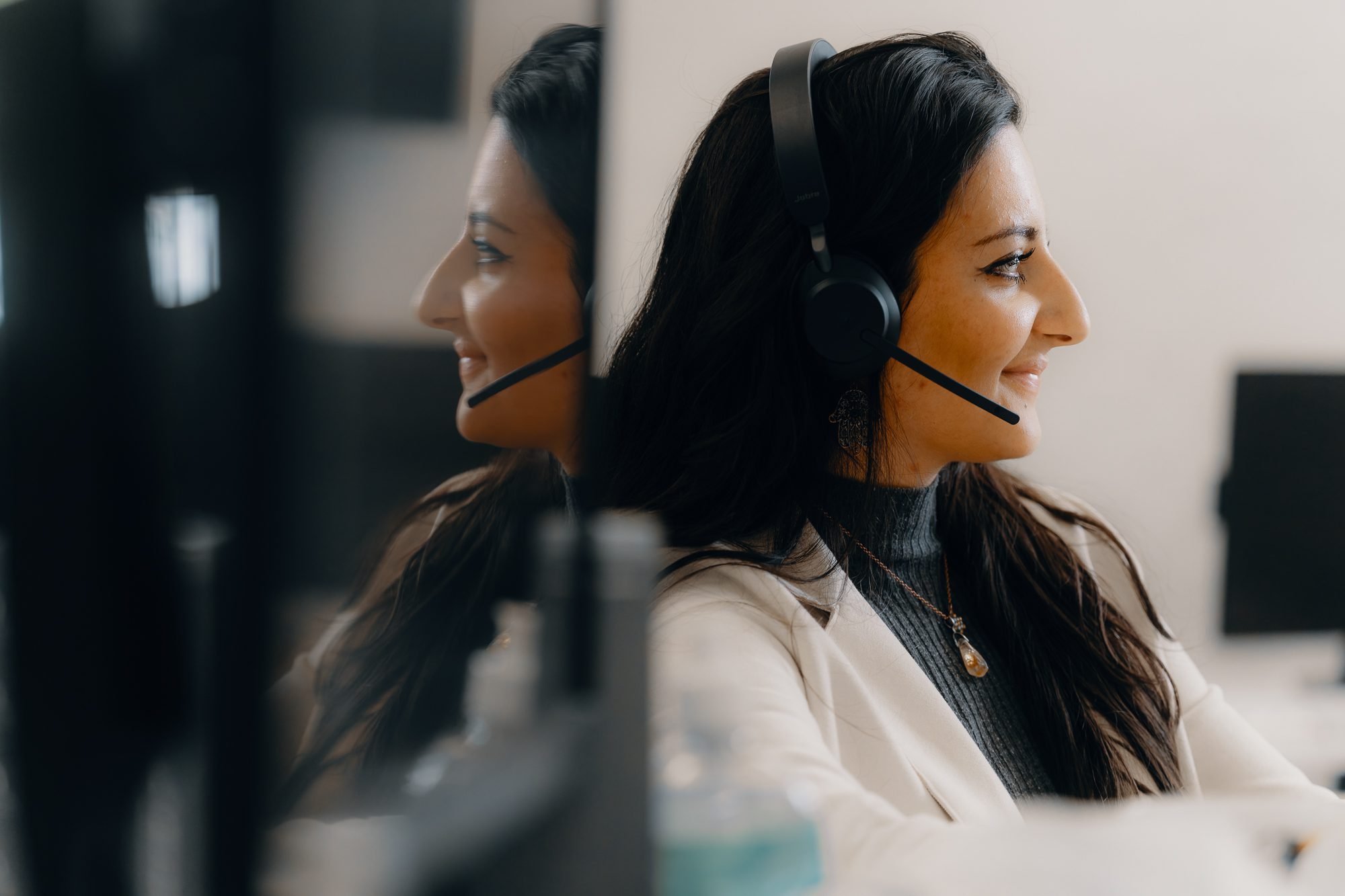 Next steps 
Arranging care yourself can seem like a daunting process, however we can help you understand the process and get started. 
Here are some of the first steps many Elder customers choose to take:  
Undergo a care needs assessment 
Find out what funding is available to you 
Consider the type of care best fits your needs and wishes. Completing our no-obligation care appraisal may help you get a better picture of everything you need. 
At Elder, we use a matching service to ensure your matched with a carer who understands your needs and complements your personality. They're able to perform all kinds of elderly care tasks – including medication prompting, and keeping up with social activities.
More choice
Choose your carer from our 5000+ community, and manage care easily with your MyElder account. 
More control
Whether you need care in 24 hours, or are planning ahead, we can help you take control.
More support
Our support specialists and clinical team are here to listen, guide, and empower 7 days a week.
More value
No surcharges, no hidden costs, and no joining fees– just truly personalised care.
Why not discuss your needs with an Elder care advisor?
Click the button below to book your no-obligation call. We're here for you seven days a week. 
Read more about elderly care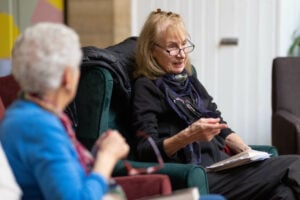 Elderly Care: What if Elderly Parents Refuse Care? Growing older and less able to maintain an independent lifestyle can be hard for an older person
Read More »