Dementia is a collection of symptoms that affect aspects of daily life over time. This can range from memory loss to impaired communication and motor skills. Dementia is caused by a number of specific conditions such as Alzheimer's and Vascular dementia which cause damage to the brain's cells – making it more difficult for them to communicate with each other. 
While There's no cure, that doesn't mean it's not possible to live a long, happy and fulfilling life once diagnosed.
Click below to discover more on living with and caring for dementia –
Home adaptions
Make their home as safe as possible, by installing grab rails in bathrooms, updating or installing smoke detectors and minimising slip and trip hazards. Some families use GPS tracking devices to keep an eye on relatives who might be prone to wandering, and if this is the case, it might be worth improving home security too. You can find more information on home adaptations here.
Caring for someone with dementia
Those living with dementia can continue to live a happy and fulfilled life with the right care. If your loved one is living with dementia there are a few things you can do to ensure they have the support they need to continue to live their life uninterrupted.
There is a lot of support available from dementia groups – from coffee mornings to day care centres there are many opportunities for those living with dementia to communicate with people in a similar position and get the support they need.
Support from specialists
At Elder, we cater for a wide range of complex care needs, with dementia care being one of the most common. Our specialist dementia carers are trained in the needs and requirements of those living with dementia – from helping with day-to-day tasks to managing medication and keeping up to date with any treatment plans.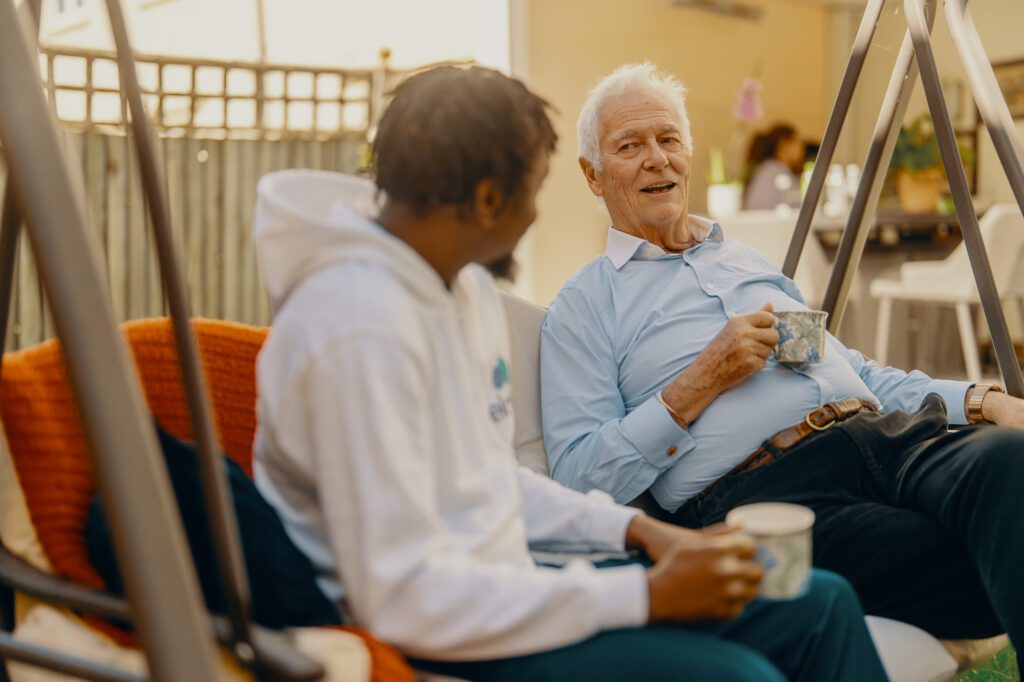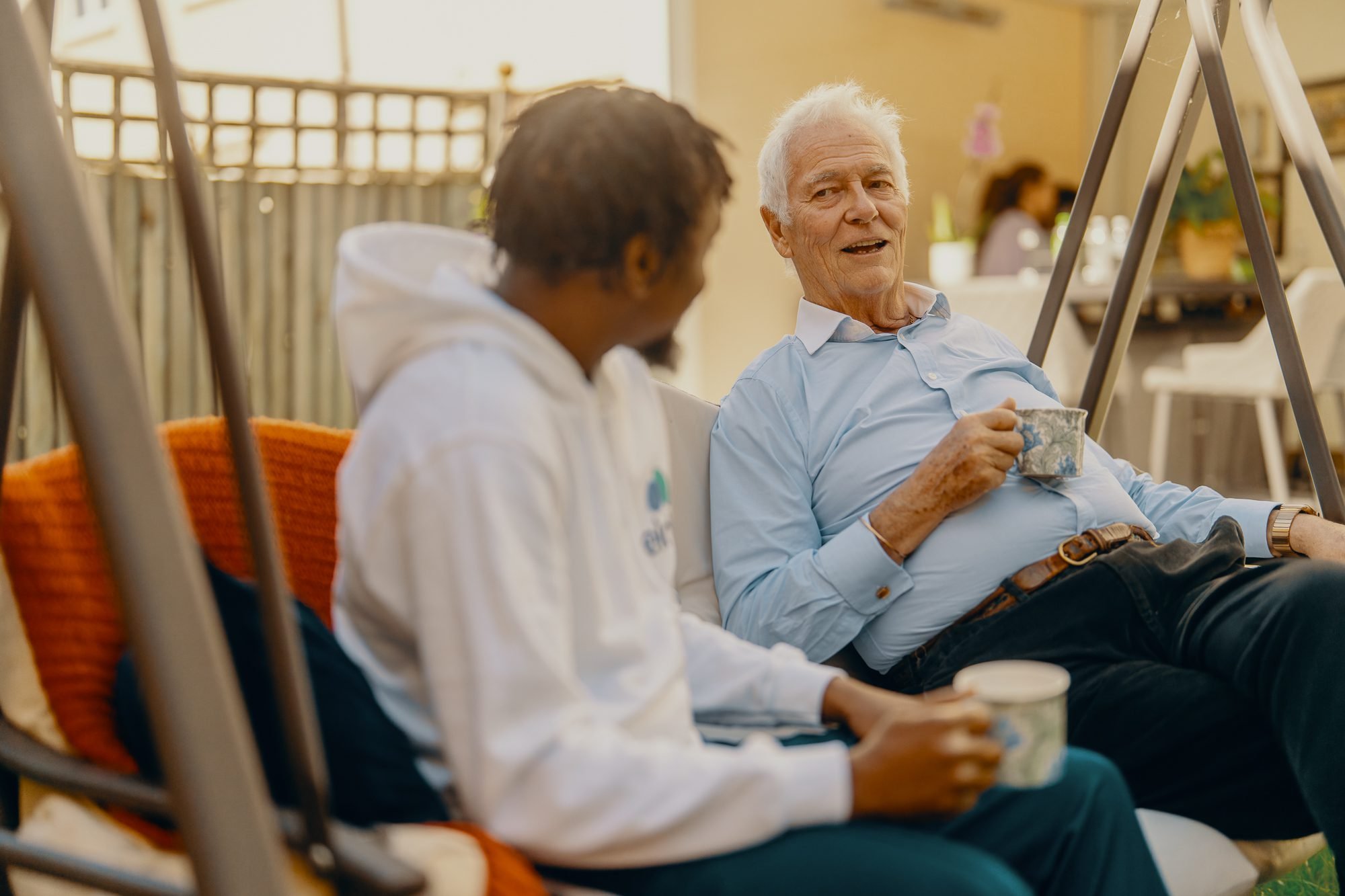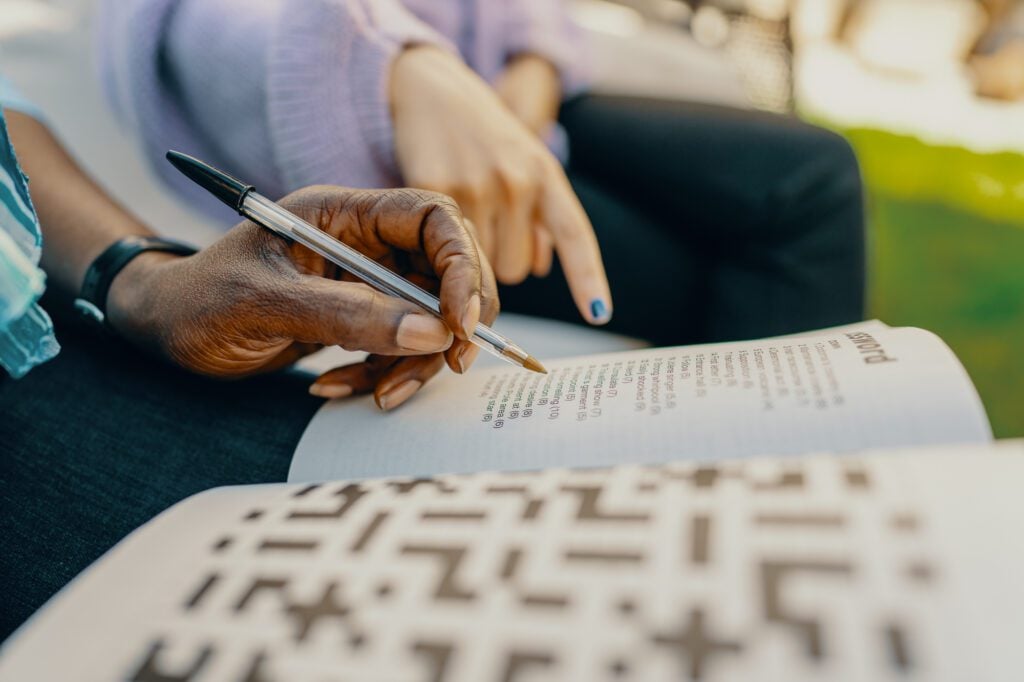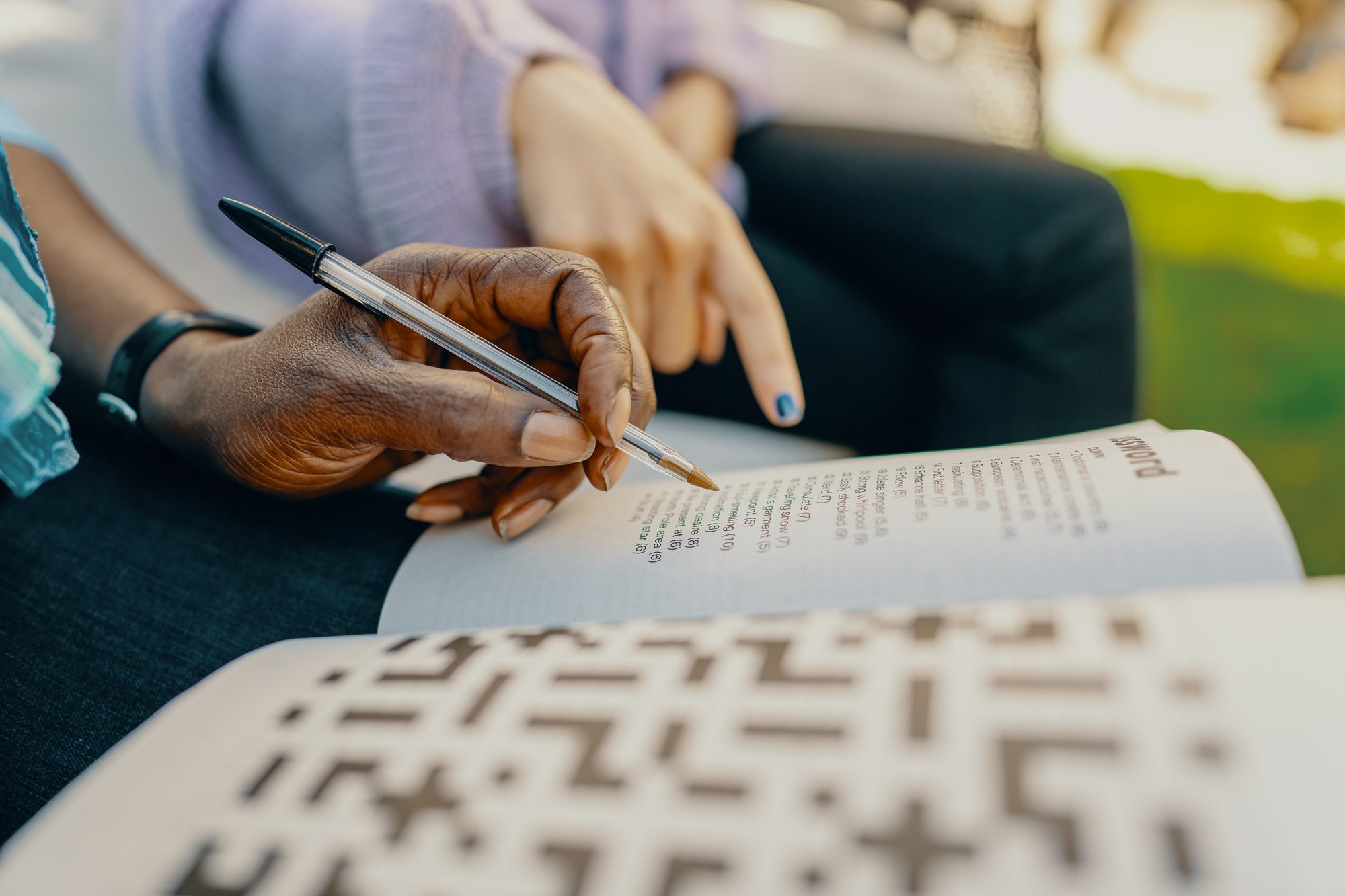 Continuing with activities
For someone living with dementia, being able to continue with the hobbies and activities they enjoy the most can help with mental wellbeing. Continuing with activities has many benefits – from maintaining mobility to improving mood and reducing stress.
Encouraging good mental and physical health
When caring for someone living with dementia, ensuring they are maintaining their mental and physical health is essential. It is important to encourage light exercise where possible whether it be through light walking or seated exercise – to maintain as much mobility as possible. Similarly, it's important to keep a good, balanced diet and continue to do the things they love.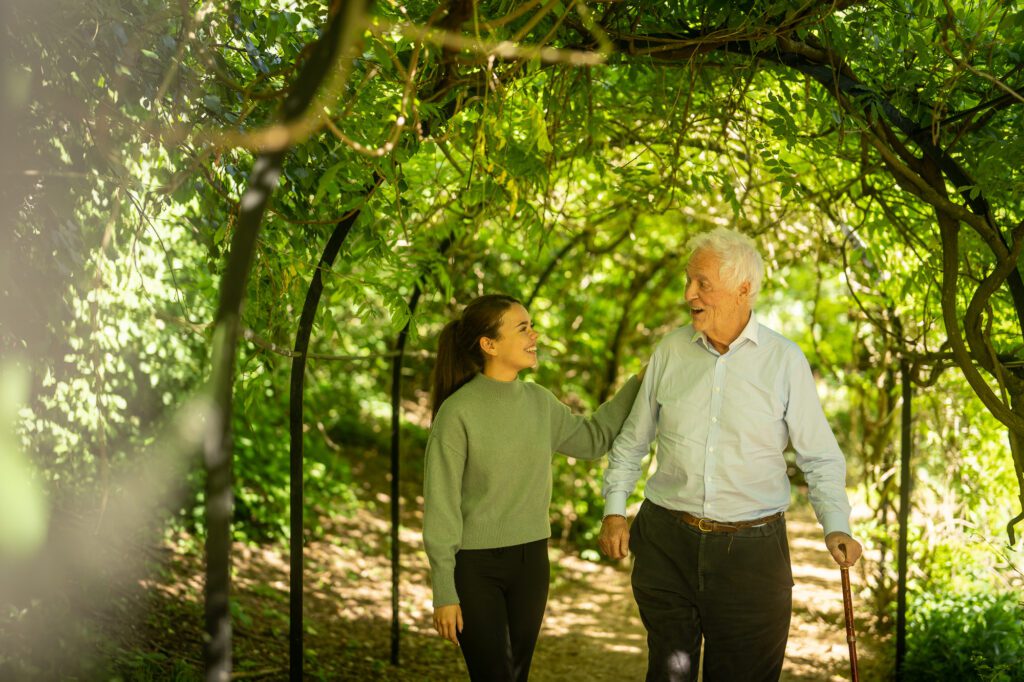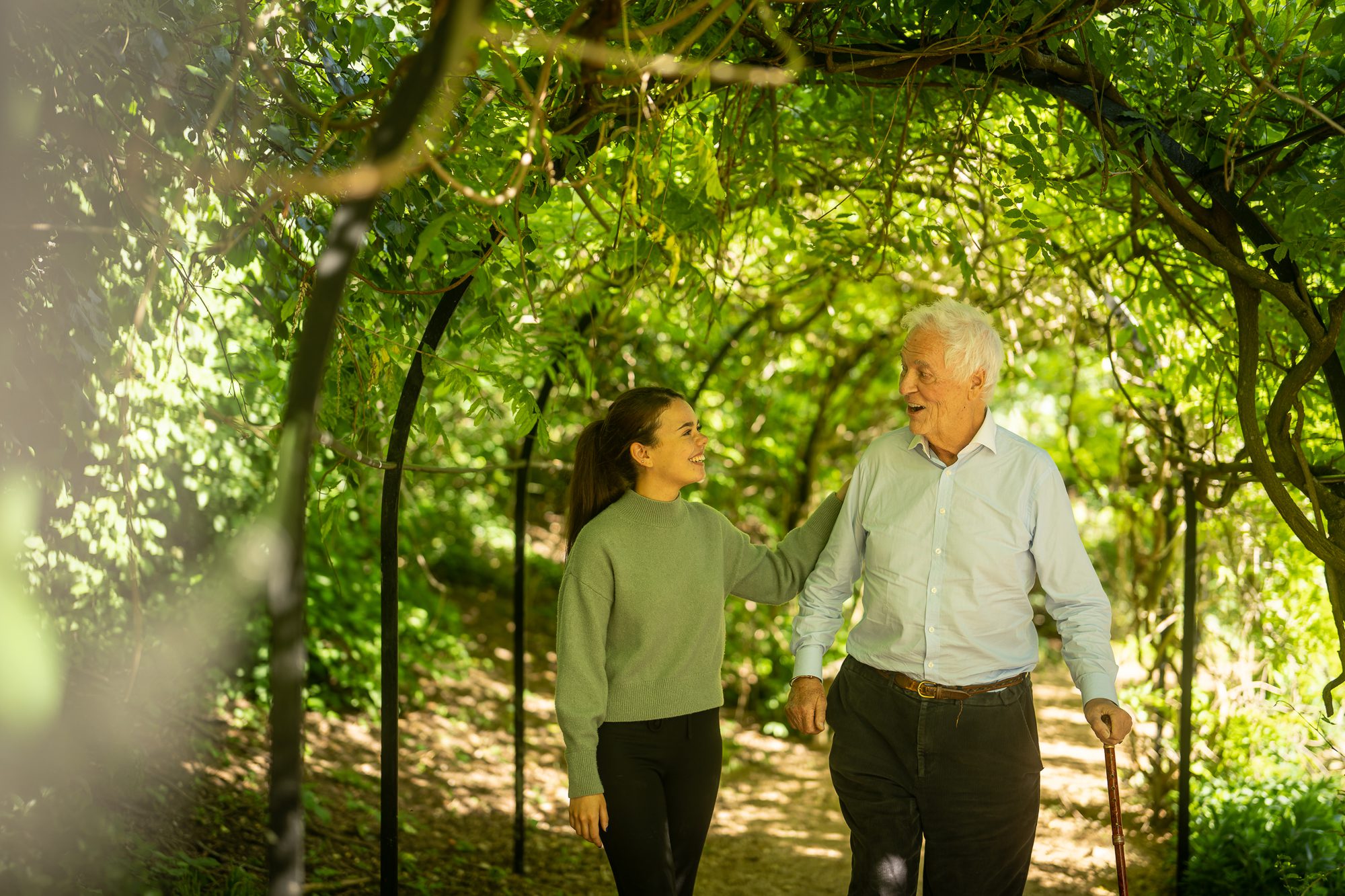 Dementia live-in care vs. care homes
Whether through local authorities or private care companies, you'll find plenty of help is available, from a cleaner once a week through to 24/7 care from a live-in carer. Care at home is becoming the preferred option for many older people who can be frightened by the idea of moving into a residential care home. You need to make sure that any caregiver you employ is experienced in dementia care and Alzheimer's care, as those living with the condition usually require a high degree of patience and understanding from those looking after them.
Arranging live-in dementia care assistance helps to keep your loved one safe in their own home, while maintaining a high degree of independent living. The constant presence of a dedicated carer can be a calming influence on your loved one while giving you peace of mind that he or she is being looked after around the clock.
Even if you're choosing to be their carer yourself, it's important to make time for your own needs and those of your immediate family. Respite care gives you a much-needed break, and most private live-in care companies will create a package to suit your relative's exact needs, and you might find that the cost of live-in care in the UK works out cheaper than a care home facility.
Why you should choose Elder
Whether your loved one needs a lot of support or just a little looking after, we offer flexible, cost-effective, 24-hour care tailored especially to them.
Even at short notice
We'll introduce your relative to top-quality care when they need it. Even at 48 hours notice if urgent.
Hand-picked carers
We know how important it is to put your loved one at ease. That's why we work with you to find their perfect carer.
Support to rely on
Whatever questions you have, our dementia care experts are available to provide you with the advice you need.
Colin and Dulcie's story
Dulcie is 100-years-old and lives with her son Colin, his wife Mary, and her Carer Sarah. She has dementia and has had full-time home care for six months. We talk to the family about the challenges of finding the right care solution for a fiercely independent woman – and how the positive benefits of live-in care with Sarah has transformed all of their lives.
Get in touch for expert dementia care advice
Stay put on memory lane
The photos they recognise. The smells they remember. The little imperfections they love.
For those with dementia, there's nowhere more comforting than the home they know. And for those with a carer on hand, the home they know is still one of the safest places for them to be.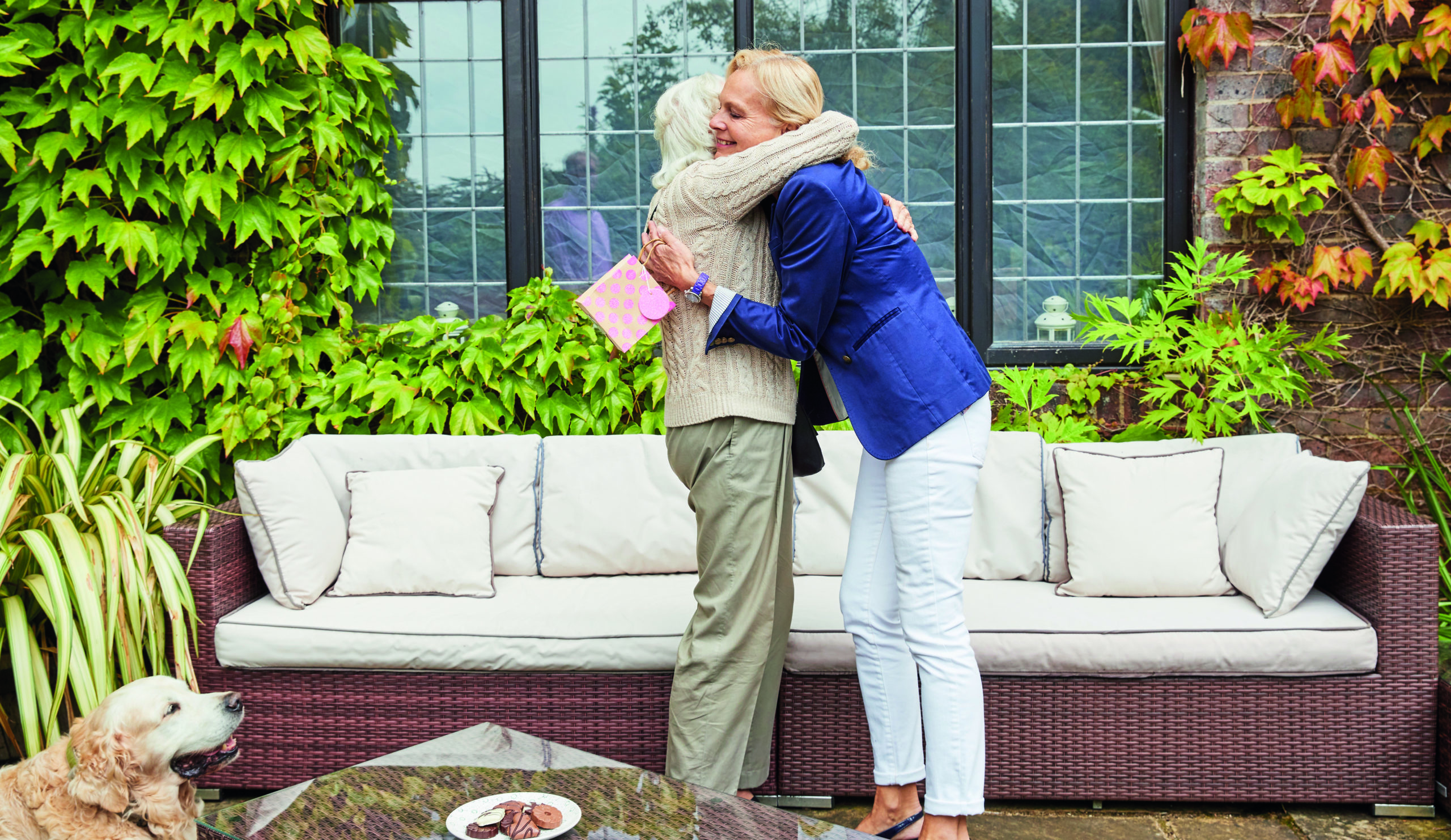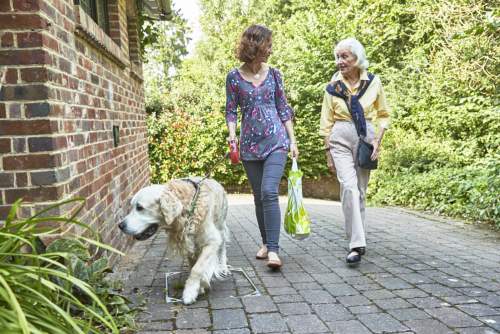 Expect a higher quality of care
To bring out the best in your loved one, we bring them the very best carers.
That starts when we find those with the expertise to help your family through this difficult time. And it finishes only when we've found that one person we think your loved one will adore.
Invest in peace of mind
Peace of mind needn't cost the earth. We won't surprise you with hidden fees for weekends, bank holidays or night-times. We will be there to offer advice about how to make payment a little easier for you. So that's one less thing to worry about.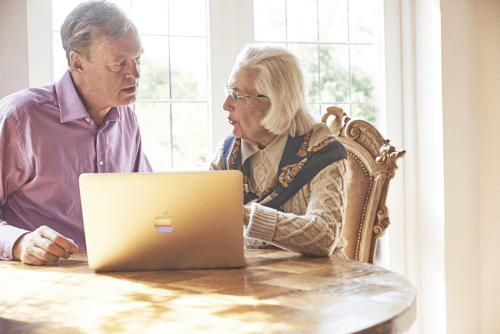 Frequently asked questions
What is live-in care?
Live-in care is a type of dementia care. A caregiver moves into a spare room in your loved one's house, and provides round-the-clock behavioural, medical and physical support.
For more details on live-in care and how it differs from residential homes, take a look at our 'Live-in care or care homes: what's the difference?' page.
Are live-in carers trained to deal with dementia needs?
Elder-approved carers are well equipped to deal with low- to mid-level dementia needs, as well as manage the symptoms that come with the condition. More pronounced needs may, however, require a specialist environment, such as a nursing home.
Dementia isn't something you should feel you have to manage on your own, and we're here to help. As a starting point, try our 'How to care for ageing parents' page.
Do live-in carers look after all forms of dementia?
They do. Dementia is an umbrella term for all sorts of cognitive challenges, and Elder-approved carers know the effect each of them can have on behaviour, memory and more.
They understand how important it is to put your loved one at ease when they get confused, and to encourage the sort of reminiscence that can help stave off the condition. But above all, they understand the value of treating every case as unique, and learning what works for that particular person.
You can find out more about how the symptoms of dementia differ on our 'What's the difference between Alzheimer's and dementia?' page.
I'm a caregiver to my elderly relative. Can I work alongside a live-in carer?
You can make use of live-in carers in whatever way you need. So if you want them to take on the bulk of the responsibility, they will. But if you just want a bit of support from time to time, that's fine, too.
The only thing that matters is that you're using them to enhance both your life and that of your loved one. We have a few tips on how best to do this on our 'Caregiver tips' page.
Should I choose live-in care or nursing care?
Live-in care and nursing care are very different ways to look after a loved one with dementia – and which you choose will depend on your circumstances.
Live-in care enables your loved one to stay in a place they find familiar, and one with the potential to stimulate their memory. Nursing care, meanwhile, is a tailored environment that has been designed with safety and security in mind. This may make it a better choice for those with severe needs.
To find out more, take a look at our 'Live-in care or nursing homes: what's the difference?' page.
When should someone with dementia go into a care home?
There is no set timescale when someone living with dementia should start to receive full time care. It will differ from person to person. However, once a person begins to struggle to complete day-to-day tasks and to complete their own personal care, it may be time to consider care options.
Whilst a care home is a popular choice for many, there are other options to consider for those living with dementia – such as live-in care. Dementia live-in carers can help with both medical and complex care as well as day-to-day tasks and personal care.