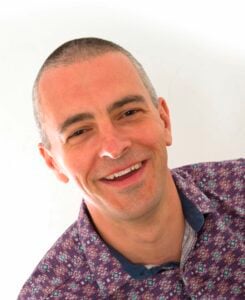 The Shared Lives network offers adults who need support the chance to move in with or regularly visit approved carers around the UK. Sharing family and community life is at the heart of its care model, creating real and organic relationships between people and families – some of which have lasted over 40 years. We talked to CEO Alex Fox about what makes Shared Lives unique – and its potential to help solve the social care crisis.
How does the Shared Lives model work and why is it unique?
There are 150 independent Shared Lives schemes all around the UK, and these recruit people to become Shared Lives carers.
The average age for a Shared Lives carer is 55, and they're often people who have worked in another form of care and support before. They're also often coming into Shared Lives at a point when, perhaps, their kids have grown up, and they've got a couple of spare rooms and space and flexibility to help. They could be looking for a lifestyle change, and to use their caring skills more on their terms.
Potential carers are put through a rigorous approval process and then matched with an adult who needs support. These could be people who are disabled or older people, and the care is paid for in the same way as other social care. The level of support will depend on what someone is entitled to through their social care assessment.
Once the match is found, carers share family and community life with the person. About half of the 14,000 people who use Shared Lives move in with their chosen carer and live as part of the family. The other half visit the household regularly for short breaks or day support.
For example, Lynn is a full-time carer for her dad, Harold, who is living with dementia. She was being offered breaks from caring, which involved him staying overnight in a care home. But he was finding that disruptive and she was spending her time away being anxious about him.
Harold was matched with a Shared Lives carer called Karen, and he now goes to her house for overnight breaks. They go for walks and watch old movies together -but they get on, and that is the main thing.
Both of them decided that was a good match. They got to meet each other first, and it feels like a family visit for Harold. Lynn knows he's somewhere familiar and enjoying himself, so she can relax and get a break – and that's the essence of how the model works.
How important is the relationship between the Shared Lives carer and the person they are supporting?
Shared Lives is a formal, regulated care model; carers are trained and paid, and all of the schemes are inspected by the Care Quality Commission (CQC), but it feels personal to the people involved. It works best for people looking for an extended support relationship with the same person – I meet people who have lived together in Shared Lives households for 40 years, or who've been providing the same person with short breaks for 15 years.
If people find people they click with, they start to treat them as one of the family, and the person being supported doesn't feel that they're staying in a service. They're just staying in somebody's family home where they belong and know that people have chosen to spend time with them.
It isn't a clock on, clock off relationship. Shared Lives carers will also involve their own wider family and friends, and they may all even go on holiday together, for instance.
With an epidemic of loneliness in the UK and millions of older people saying that the TV is their main source of company, we think that models which bring people together in a natural relationship can make a huge difference.
Can you only get real person-centred care with small-scale support?
The support is small-scale, but some of the larger Shared Lives schemes look after about 400 people in an area. Collectively, Shared Lives supports 14,000 people around the UK – and the service has grown organically. None of us dream of living in a service or institution – we want to live somewhere we've chosen, with people we've chosen to be with.
What sort of outcomes do you see with people using Shared Lives?
People say that they make friends. Older people and their families really like the consistency. Family carers say they have confidence in the people that they're linked with, and that they like the fact that they've chosen somebody, and it's a consistent person.
A family carer said to me recently that it's like extending your own family – so the idea of two families working together really appeals. PSSRU at Kent University has done research and evaluation of Shared Lives and its role for people and also found those kinds of positive results.
There are still, obviously, elements of formality in that Shared Lives is a regulated service with safeguarding procedures. But I think in care people are aiming for a relationship that doesn't feel hierarchical.
People often say they feel that their family have benefited from having these new people coming into their lives and thinking, perhaps differently, about older people or people's support needs.
One Shared Lives carer who supports three older people with short breaks each week said that one of them had made a real connection with his teenage son and that had brought him out of his shell.
Is it easier for families feel positive about care with this kind of model?
Initially, families can be sceptical about the model because they haven't heard of it – even though it's in almost every area now. I think people often haven't quite got their heads around it as it's unusual and doesn't fit what people expect from a care service.
When people talk about social care, it's usually in relation to sick or older people in a crisis. People are aware of home care and care homes, but they're not aware, necessarily, that there are other models.
Usually, families' views of Shared Lives change as soon as they meet the people involved. When they see their relative's connection to the carer, families often get really positive and can't understand why this kind of service isn't more widely offered.
Shared Lives is also currently developing a Home from Hospital service – what role does that play?
With Home from Hospital, we are focusing on people who need slightly longer term support when they come out of hospital such as people recovering from a stroke.
Also, some older people might be expected to be in and out of hospital over a period of time, so we link that person with the same Shared Lives carer so that they always get their step down care from the same household.
Could models such as Shared Lives be a solution to the social care crisis?
NHS England is investing £1.75 million in developing Shared Lives as a health service with seven clinical commissioning groups, which is significant. It's part of their integrated, personalised commissioning programme, which is trying to personalise healthcare by offering people different healthcare models.
These include giving people personal health budgets and the option to control the money that would've been spent on them through continuing health care.
We've also had considerable backing from the Department of Health, but we are calling on the Government to do much more because we think that there's a step change in how Shared Lives is used.
In his first speech on social care, Jeremy Hunt talked about backing innovation, but we don't need to necessarily invent lots of new ideas. There are ideas out there that are working, like Shared Lives, which have never been scaled. That tends to be our problem in the UK – we're actually bursting with new ideas, but we're not very good at bringing them to scale.
We know though that whenever we send government ministers to visit Shared Lives, they always come back saying, "Why don't we do more of this?"
What is your vision for Shared Lives over the next five years?
I think Shared Lives will be fully established as a health and social care model and it's a perfect fit because the system is trying desperately to integrate health and social care and we do that very naturally.
I think we will see some really exciting developments around new care models, and we'll also see the opposite happening in some areas where things will get worse. Sooner or later, I think the government is going to have to significantly increase the amount of money it puts into social care for it to survive.
We have to be more ambitious than just survival though. We have to convince people, particularly the Treasury, that we've got something worth investing in.
The future of social care can't just be a story about all the problems; we have to convince the world that it is a good thing, not just something that you try to avoid. We need people to think about social care in the same way they think about the NHS, which is as a huge achievement and something that should be celebrated.
This interview was part of a series brought to you by Elder. Whether your are looking for live-in carers in London or require assistance in another part of the country, Elder will ensure that all of your care needs are taken care of.
Related Features
Prevention – The Pledge the NHS Really Needs from All of Us
Following this year's General Election campaign which was dominated by the different political parties putting forward their funding proposals for the NHS and social care, is the long-term solution less about funding reactive healthcare and more about preventing the preventable?
The Gift of Volunteering: Supporting our Ageing Society with the Royal Voluntary Service
Royal Voluntary Service is one of the largest – and oldest – volunteer organisations in Britain. We talked to Dr Allison Smith, Head of Strategy and Development, about the positive contribution volunteering makes to the community – and to individuals' wellbeing, particularly in later life.
Raising the Profile of Unpaid Carers – Lisa James on National Carers Week
Live-in care is an excellent way to ensure dedicated one-on-one help, but throughout the UK there are six and a half million unpaid carers – sons, daughters, siblings, spouses – who also provide essential care and assistance to relatives that need support. Whether they are providing this assistance for a relative on their own or in conjunction with domiciliary care or a live-in carer, these carers often fall below the radar in terms of wider social recognition.
Is Virtual Reality the Future of Mental Health? Professor David Roberts, Professor of Telepresence, University of Salford
With Virtual Reality moving into the mainstream, what is the potential for its use in the dementia space? We talk to leading researcher Professor David Roberts about the new realities of this technology.
Dementia 2020 Citizen's Panel: Making Britain the Best Place in the World for Dementia Care
Commissioned by the Department of Health the Dementia 2020 Citizen's Panel gives people with dementia and their carers a chance to discuss the experience of living with dementia. We talked to Gareth James from the Dementia and Disabilities Unit about the aims for and importance of this wide-ranging initiative.
Read our latest interviews
Browse our latest interviews, and research on elderly living, from leading national experts.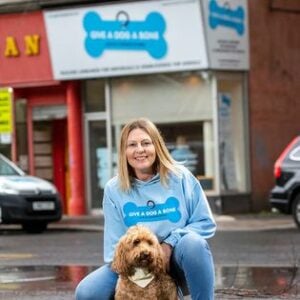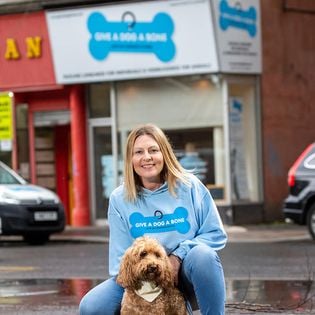 Give a Dog a Bone founder Louise Russell discusses her mission to provide companionship for elderly individuals through the love and comfort of pets. Learn more about her inspiring work to improve the lives of older people.
Read More »