David Roberts is Professor of Telepresence at the University of Salford and a leading researcher into Virtual Reality (VR). He has a joint appoint across the schools of Health Science and Computer Science and Engineering to bring together research into Virtual Reality and Mental Health. We talk to him about the potentials and challenges of using VR technology to help those living with dementia.
What is Virtual Reality and why use it in healthcare?
Virtual Reality (VR) is a computer-generated 3D simulation of an image or environment that can be interacted with in a seemingly real or physical way through special equipment, such as a headset.
Most of what I do with it revolves around neuroscience and VR, and exploring the relationship of the next generation of this technology to healthcare.
From what I've seen, its most obvious application in health is for mental health. The brain takes cues from the real world – and to understand how a psychological condition works is very difficult. VR gives us the opportunity to give controlled cues that people react to as if they were real. Combining this with neuroimaging gives us a way to find out what is going on in the brain, that is, to understand the neural basis. It can allow you to assess, measure – and help deal with symptoms or even provide treatment in mental health and dementia care.
The biggest application to-date has been in exposure therapy, a behavioural therapy used to treat anxiety disorders. If someone is scared of chickens, for example, then you could talk to them and see how they react, show them videos or take them to a chicken farm – all rising up the scale in intensity of experience. The problem is that if you are not far up enough the scale – perhaps just having a conversation for example – there is no reaction to measure or treat, and if you go too far – actually taking them to the chicken farm – then the person can become overwhelmed. VR allows you to control the level and combined with many sensors to monitor the response – and this is helping us to understand the optimal point: where emotions are aroused, but without traumatising people.
How does it work and what types are there?
As an interactive 3D simulation, VR makes people react to it instinctively as if it is real. However, reacting is different to knowing that it's real. Most people who are put in VR know its not reality but still react. If someone throws a brick at you in VR, you will duck anyway. It's suspense of disbelief – but a lot more extreme.
There are a lot of different technologies on the virtuality continuum – that allows technologies to be ordered in terms of immersion. That is to what extent the real world is replaced or mixed by the virtual. Immersion gives rise to a feeling of presence in a non-physical world. Technologies can range from headset monitors, which offer almost full immersion, to a computer game on a screen at the lower end. Augmented reality, where you are aware of and in the real world at the same time as having some VR imposed on it, fall somewhere in the middle.
A lot of my work is done in what we colloquially call "caves" – which are a bit like the "holodeck" in Star Trek. They are simulation rooms where you can project things all around you, which you can actually move around. Importantly you're not in there on your own – in one of these you could go in with a therapist, for example. Here, instead of being fully immersed, someone who is afraid of heights could be looking down into a VR hole, but with someone's hand on their hand on shoulder at the same time to reassure them.
What are the potential practical applications for VR within the dementia space?
There is great potential to use VR to understand and contribute to research into dementia. For example, you could take someone and go through the dementia with them in VR from early to later stages, giving them the same stimulus and measuring how they respond to it at different points. From that you could begin to understand better the neural bases for the disease. In mental health one of the biggest problems is assessment; questionnaires, for example, are highly subjective ways of gather information. In VR you are observing the person's response as it is actually happening, which allows you to measure things objectively in a very direct way.
Other applications might include reminiscence therapy, the use of memories to elicit wellbeing, and also to induce relaxation. I use while cutting my kids' toenails and once the VR headset is on they forget all about what I am doing! Along with enhancing relaxation it could then also help to reduce pain and anxiety. I saw a very different approach recently too at an event in Manchester called Brainbox – a company was there and it had taken 3D videos of a walk down the street – and then messed about with them to create a vision of what people with dementia would see. This sort of application could help people in healthcare for example to have greater understanding the experience from the perspective of the patient.
Are there any reasons to be cautious of people with dementia using VR?
Exposure therapy – and reminiscence therapy for dementia – are both to some extent – about arousing emotions. Obviously the VR is also doing other things, but the baseline is it's about creating feeling in this context. What makes dementia particularly challenging with regard to VR is dementia patients are possibly the most vulnerable people that would use it. It's a hot area of debate, but certainly, the people I am working with in the NHS are very interested in the way VR can be used therapeutically – but worried about jumping in with vulnerable patients using particularly high levels of immersive VR.
Immersive forms of VR, such as headsets, cut you off from the world and from the therapist and you're in there on your own. I see this as a danger, particularly for those with dementia. When you treat people who are made vulnerable by this condition just by putting them in a head mounted display it is analogous to throwing someone in a swimming pool to teach them to swim. We know if you get VR right it is effective for all sorts of things, from anxiety to PTSD. And it is now being used more and more in reminiscence therapy. My concern though is that is not yet personalised to the level the person needs. The science just isn't there yet – and we're trying to get it there.
Here, augmented reality may actually have a better application in the end. With augmented reality you're not removing someone from where they are in the moment and they also can still have company in the experience. People without impaired brain function know what is real and what is not, even when they are in VR. With pure VR you can't even see your body, which can be a bit scary for anyone in the beginning. But with full mind capacity you can adapt to this quickly. The danger with dementia is that with immersive VR people may not understand what is happening to them is not real. So there are ethical concerns about this.
What is the next step for VR in healthcare?
I suspect that VR will cut across most healthcare areas in time – and its biggest applications will probably be in mental health. I think some people are looking at it as a resource that could replace therapists but I think that's wrong. VR works best as a tool for patients and therapists – and if you add in the social aspect to VR then a lot of the risks go away.
In general, lots of people are jumping on the VR bandwagon at the moment but they're not really considering the implications. There was a You Tube video recently, for example, of a grandmother on a VR rollercoaster. She was terrified to the point where she passed out, and the video has since been removed. I used it in my lectures to say to my students: "think about what you could do to people here."
There is a lot of potential with regard to VR and dementia, but a greater understanding is needed as to how dementia patients react to it as they lose the ability to discern what is real or not – and science really needs to catch up.
This interview was part of a series brought to you by Elder, the company who can take care of all your loved one's live-in care needs. Whether you are looking for live-in care in London or require assistance in another part of the country, Elder will ensure that all of your care needs are taken care of.
Related Features
A Guide to Dementia-Friendly Days Out
How do you ensure a trip out with an elderly family member is enjoyable for everyone? We look at the challenges – and solutions for the perfect day out together
Displaying Inclusivity: How Museums and Galleries are Responding to Visitors with Dementia
Museums, galleries and other venues are focusing on making the arts more dementia friendly and better equipped to enable those with the condition to enjoy them.
Finding Meaning in Memory: The Power of Reminiscence Therapy
Accessing long-term memories through reminiscence can be a way of connecting a person with dementia with wellbeing – and a bridge to communication for carers.
How to Create a Dementia-Friendly Home
Thoughtful design and adaptation can make a living environment dementia-friendly – and allow those with the condition to stay at home for longer with live-in care.
The Elder Interview: Christina Macdonald, Author of Dementia Care, A Guide
We talk to Christina Macdonald about what inspired her to write her book and the importance of thinking and planning ahead when your loved one has had a diagnosis of dementia.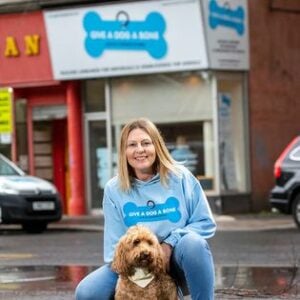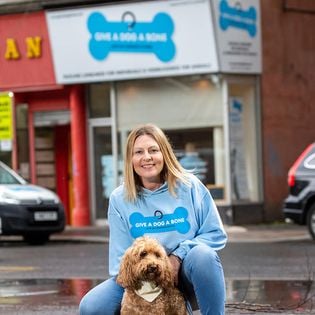 Give a Dog a Bone founder Louise Russell discusses her mission to provide companionship for elderly individuals through the love and comfort of pets. Learn more about her inspiring work to improve the lives of older people.
Read More »