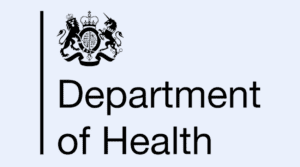 Commissioned by the Department of Health and managed by Opinion Research Services, the Dementia 2020 Citizen's Panel initiative gives people with dementia and their carers a chance to discuss the experience of living with dementia through regular questionnaires to help improve services and provision in the UK. We talked to Gareth James from the Dementia and Disabilities Unit at the Department of Health about the aims for and importance of this wide-ranging initiative.
Why was The Dementia 2020 Citizen's Panel set up?
The Prime Minister's Challenge on Dementia 2020 was launched in February 2015, and a supporting Implementation Plan published in March 2016, made a commitment to establish a Dementia Citizens' Engagement Panel.
The aim of the work was to build on wider engagement and provide first-hand reports to determine if the actions are making the difference we all want to see. The Panel is set to run for about 18 months, and we believe it to be the first of its kind.
We hope that it will provide insight on how care, support and research is being delivered from the perspective of people with dementia and their families and carers – and help us to understand if the changes we are putting in place are making a real difference to individuals' lives.
A secondary aim is to test the effectiveness with which the Dementia 2020 Challenge is being implemented.
How important is it that those living with dementia share their experiences with the Panel?
It's very important. We know from research we've done in the past that people with dementia often aren't easily able to get their voice heard. People with dementia and their carers or family can also be less likely to raise issues they have with care if they're not happy with what is happening. We need to find ways to elicit this information from people in a user-friendly way, and that's what this programme of work is about.
As with any area of care and support, if there is an opportunity for you to feedback on your experiences, then it's essential to seize that, otherwise, we will not know. It's good to be able to review the care you're getting and make sure the people in charge know what your views are.
What can the panel provide in order to better understand and deliver the kinds of policies, services and support needed by those with dementia?
Being able to gather information on the lived experiences of people with dementia and their carers, we will be able to understand what works and where improvements need to be made. This invaluable first-hand information will influence and improve the delivery of front-line services and support – with the aim of making a tangible difference to the lives of people with dementia, their families and carers.
The first questionnaire will look at diagnosis process and post-diagnosis support – with an emphasis on the views of those being diagnosed. A timely diagnosis of dementia is vital to ensuring that the person can access the advice, information, care and support to help them to live well with the condition and remain independent for as long as possible.
It is the first step on the dementia pathway and feels like a natural place to start to build our understanding of the experiences of people with dementia and their families. The Dementia 2020 Citizen's Panel is also likely to look at issues around awareness, palliative and end of life care, prevention and research as we go forward.
What are the challenges that cause longer diagnosis times? And what are the implications of a rush to quick diagnosis?
For a number of years, NHS England has been working successfully to realise the Mandate commitment from the Government, reflecting the Prime Minister's Challenge on Dementia (2012 and 2020), to achieve and maintain a national diagnosis rate of at least two-thirds of the estimated population living with dementia. We achieved a diagnosis rate of 66.7 percent at the end of 2015 and reached the current level of 68.3 percent in December 2017.
The diagnosis of dementia is the first step in the dementia pathway, and it can be complex and time consuming to make. It involves detailed clinical assessment of cognitive, mental and physical health, blood and radiological investigations. The majority of people with symptoms of dementia are assessed and diagnosed through a memory service usually provided within secondary care, although increasingly GPs are taking an active role.
The wait between assessment and diagnosis can depend on factors such as waiting for test results, such as a CT scan, from other departments or for a CT diagnostic appointment with a specific person (often a consultant psychiatrist) who may have limited sessional time in the clinic.
To help minimise these challenges, aid streamlining of processes for requesting and reporting of scans and engender confidence that a CT scan is not always needed for an initial diagnosis of dementia (see: NICE guidelines – Dementia Diagnosis and Assessment), NHS England has developed and published an Implementation guide and resource pack for dementia care.
The guide sets out what good quality assessment, diagnosis and care look like and provides evidence on what works in dementia care, including case studies from services that have reduced their waiting times. The aim is to ensure that no one has to wait months for an assessment of dementia and to aid an increase in 'the number of people being diagnosed with dementia, and starting treatment, within six weeks from referral'.
Rushing a diagnosis of dementia would increase the risk of getting it wrong. The issue arises because the diagnosis of dementia is a clinical one and made up of an analysis of findings from multiple sources including the person and how they experience their symptoms, the experience of the person by family, friends or carers and the person's symptoms – and results of cognitive and physiological investigations and tests.
For further information about the Dementia 2020 Citizens' Panel, the recruitment process or if you need help filling in the recruitment form, please contact Claire Thomas at ORS on 01792 535 337 or claire.thomas@ors.org.uk or Daniel Morris at ORS on 01792 535 324 or daniel.morris@ors.org.uk.
Dementia is not like other conditions, for example, heart disease, where factors can be more defined. The worry about this is getting the diagnosis wrong. Diagnosing someone with dementia has far-reaching implications for the whole and the rest of a person's life.
NHS England has also developed and published Dementia Revealed – What Primary Care Needs to Know: A Primer for General Practice, aimed at GPs and practice nurses that sets out the approach needed to help promote and maintain best practice for diagnosing dementia and eliminate rushed diagnoses.
Who is going to be evaluating the information from the Panel and how?
We will look at it centrally, and analysis will be done by ORS. We will also be sharing the result with key experts that have advised us in the programme and the Dementia Programme Board, the formal group that the department has convened to oversee the delivery of the Dementia Challenge – chaired by Caroline Dinenage MP.
The board has representation from lots of external groups, including the Alzheimer's Society and members of the Dementia Action Alliance. There might be a variety of views on whether the information is telling us things are positive or negative, what we should do with the information and whether or not we should carry on doing what we're doing or do something new.
The findings from this engagement will also inform a review of the Implementation Plan in 2018 and allow policy to be adjusted (as appropriate) during the programme to ensure full delivery of the commitments in the Dementia 2020 Challenge.
The Dementia 2020 Citizens' Panel is inviting people with a dementia diagnosis, or their main carer (either family or a friend) to join. Once you are on the panel, you will receive questionnaires – either by post or online asking about your experiences.
The questionnaires will be sent once every two or three months and take around 15 minutes to complete. You may also be invited to take part in a small discussion group or an interview about your experiences.
Follow the Department of Health for more updates on Twitter HERE.
Related Features
Dementia Across Borders: Alzheimer's Disease International on the Global Approach to Dementia
Paola Barbarino, CEO of Alzheimer's Disease International, on the organisation's goal of making dementia a global health priority, cultivating understanding, both locally and globally, and working to reduce the stigma associated with the condition.
Prevention – The Pledge the NHS Really Needs from All of Us
Following this year's General Election campaign which was dominated by the different political parties putting forward their funding proposals for the NHS and social care, is the long-term solution less about funding reactive healthcare and more about preventing the preventable?
Preserving Memory, Not Just History: National Museums Liverpool's Dementia Awareness Programme
House of Memories is a pioneering museum-led awareness programme developed by National Museums Liverpool for carers and those with dementia. We talked to Carol Rogers, who led the programme's development, about the unique role that museums can play in social care.
Michael Hornberger, Professor of Dementia Research at UEA and Cocreator of Sea Hero Quest Smartphone Game
The Sea Hero Quest smartphone game is a research project designed to gather data on people's navigation strategies, or how they get from point-to-point. To-date, around three million people have played the free smartphone game and contributed vital information to the project. We talk to Professor Michael Hornberger, Professor of Dementia Research at UEA and one of the game's cocreators, about the exciting potential of this 'big data' – the first of its kind in the field of dementia research, and the implications of the findings so far…
The Implications of Living Well with Dementia: Exploring Resilience with Dr Julie Christie
We talked to Dr Julie Christie about how people can be resilient and how those with dementia can adapt in the face of threat, particularly to their sense of identity – and why this can unlock new understandings of those living with the condition.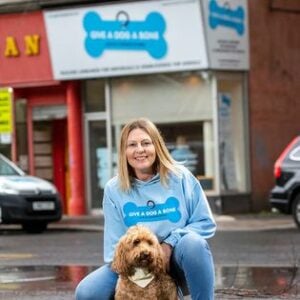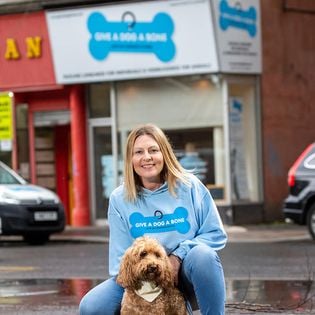 Give a Dog a Bone founder Louise Russell discusses her mission to provide companionship for elderly individuals through the love and comfort of pets. Learn more about her inspiring work to improve the lives of older people.
Read More »