Carer of the month
Everyone deserves to feel appreciated, especially carers who are a force of positive change in the world. This is why we celebrate the differences they make, both big and small, through our 'Carer of the month' award.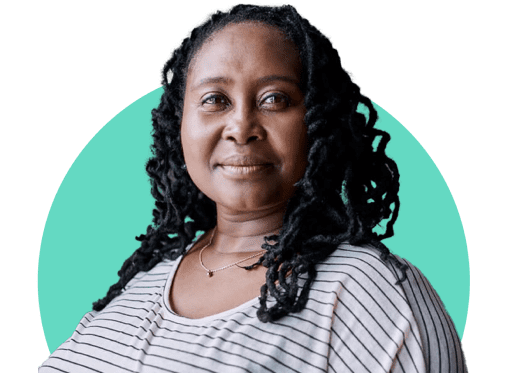 Carers are the heart of care – they transform lives by providing compassionate care and companionship. At Elder, we want to highlight the brilliant things they do for you and your family. 
We want to know your story if you have a carer who has helped change your world. Whether they've gone the extra mile to make your day better or have helped your loved one find a new lease of life, you can nominate them for Carer of the Month. If your Carer wins, they'll receive special recognition across our platforms and a gift to enjoy with the person they care for. 
How it works
We've recently updated our nominations process to make it easier than ever to highlight the great work being done across the UK. Take a look below to find out how.
Nominate your carer
We'll ask for their details and a story telling us why you're nominating them.

We review the nominations
All nominations are anonymised before being  shared with our dedicated panel, made up of people from across Elder. The panel votes on their favourite nomination at the end of each month.

We notify the winners
The winner and runner-ups will be contacted directly before we share their story with all of our Elder audience.

Time to celebrate!
With their consent, we'll showcase the winners achievements on our website, newsletters, and across our social media, and send them their gift. 
What do carers win? 
The Carer of The Month will win a One4All Gift Card worth £50 and a Bettys TeaTime Favourite Gift Box hamper which can be enjoyed with the person they care for.
Show them how much you care.​
Nominate a carer today and tell the world what a great job they've been doing.