Following this year's General Election campaign which was dominated by the different political parties putting forward their funding proposals for the NHS and social care, is the long-term solution less about funding reactive healthcare and more about preventing the preventable?
Every time a Chief Medical Officer publishes a report with scientifically-researched recommendations for improving public health, the cries of the 'nanny state' can be heard UK-wide. "We don't need to be told how to look after ourselves," is the sentiment that dominates the phone-in programmes and opinion columns.
Perhaps that's why, over a year since Public Health England launched 'One You', a campaign billed as being 'ground-breaking' in helping adults across the country avoid future diseases caused by modern day life, few people I speak to have ever even heard of this prevention initiative.
The difficulty is that against this backdrop conditions like dementia are on the rise, and given that dementia is now considered to be the most feared health condition for over 50's, there is good reason to offer scientifically researched 'risk reduction' advice in the current absence of treatments to permanently halt or cure any type of dementia.
The NHS – A service at breaking point
Demand for the NHS outstrips supply. Even if politicians fund more hospitals, more GP surgeries, more diagnostic and treatment centres and more community dementia care – and more staff to run all of these services – in time they will fill up and the waiting lists will grow again. We have a perfect storm in the UK – an increasingly ageing population and more people, of all ages, living with long-term conditions, all of which sits within a society experiencing escalating levels of obesity and unhealthy lifestyles.
The lack of integration between health and social care also means that more people fall into the NHS emergency care net when home care is unavailable and they cannot afford to fund their own care, despite it being cheaper to provide good quality home care, live-in care or a care home place than it is to provide a long-term acute hospital bed.
Citizen action
Part of the solution has to lie in citizen action, which goes beyond paying our taxes and national insurance and moves into the sphere of acknowledging that we all have a role to play in ensuring that our health is the very best it can be. The free-at-the-point-of-use NHS is something beloved in the UK, and there is vehement opposition to privatisation with good reason, but what if there was something we could all do to make the NHS itself healthier again?
My generation has never known what it means to routinely pay for healthcare. My first taste of this was on a trip to South Africa, where I had to pay before seeing a GP and pay before having blood tests. It was a BIG wake-up call.
Preventative healthcare in practice
Good risk reduction advice includes:
Eating healthily – The Eatwell Guide is a great place to start to understand more about the different food groups involved in a balanced diet.
Taking regular exercise – The 'Start Active, Stay Active' infographic for adults and older people talks about the risk reduction benefits of exercise and gives ideas on how to get moving more. Remember, even someone who has limited mobility can participate in a chair-based exercise to improve their strength, coordination and, ultimately, have fun.
Losing weight – The NHS 12-week weight-loss guide provides tips and advice, including setting achievable weight-loss goals.
Quitting smoking – NHS Smokefree offers free, proven support to help you quit.
Reducing your alcohol intake
DrinkAware has lots of information about reducing your alcohol intake, including the current guidelines.
But I already have health problems, how can prevention work for me?
Preventative health care is achievable for everyone, even people who are already living with long-term conditions. Most people living with long-term conditions report more positive management of their health problems when they evaluate their lifestyle choices, potentially leading to them avoiding the development of additional health concerns.
Live-in care has an important role to play in prevention, not only enabling people who need extra support to manage their condition(s) more effectively and avoid unnecessary hospital admissions, but also by enabling healthy eating and positive lifestyle choices – like individually tailored exercise plans and the motivational support to quit smoking – that is so important to maintaining the highest levels of health and wellbeing at every juncture of the life course.
Related Features
A Guide to Dementia-Friendly Days Out
How do you ensure a trip out with an elderly family member is enjoyable for everyone? We look at the challenges – and solutions for the perfect day out together
Close Harmony: The Power of Music in Dementia
Research has shown that music and singing are incredibly beneficial to those with dementia, offering a way for them to move beyond the disease and an important channel of communication when others are challenged.
Displaying Inclusivity: How Museums and Galleries are Responding to Visitors with Dementia
Museums, galleries and other venues are focusing on making the arts more dementia friendly and better equipped to enable those with the condition to enjoy them.
Live-in Care Boom Boosts Later Life Choices
Live-in home care, where 'companion carers' are carefully matched to provide support and continuity, is the fastest-growing model in the care sector.
The National Care Forum: Transforming the Care Space, An Interview with Vic Rayner
We talked to Vic Rayner, The National Care Forum's Executive Director, about the work the organisation does to promote quality care and help its members to innovate, respond to change and transform the care space for the future.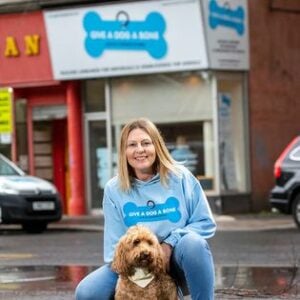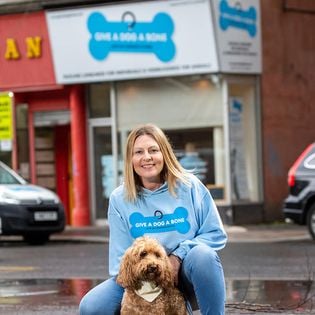 Give a Dog a Bone founder Louise Russell discusses her mission to provide companionship for elderly individuals through the love and comfort of pets. Learn more about her inspiring work to improve the lives of older people.
Read More »