Quick summary
Elder is an introductory agency, so rather than manage care on an ongoing basis, we're here to help match and introduce you to a self-employed care professional.
It means you and your carer are more involved in the management of care on a daily basis. But you're not alone – we support you with a dedicated Family Support Specialist, our My Elder app and clinical support.
What is an introductory agency and what does it mean?
Rather than employ the carers we work with, we match customers who require care with self-employed carers from the Elder network.
All the live-in self-employed carers on the Elder platform are contracted directly with your family, as per the terms and conditions.
Elder care professionals, in line with the family members or primary contacts, and local councils, manage the day-to-day care of the care recipients. This includes managing the personal care, risk assessments, continuation of care assessments and anything else required to make sure the recipient is safe, happy and comfortable in the place they're happiest – their own home.
As an Introductory Agency, Elder does not have an "ongoing role in the direction or control of the service provided". However, in terms of helping you manage your care, we go above and beyond what many other Introductory Agencies offer.
We've done everything we can to make managing your family's care needs as stress-free as possible, with our online care management app, MyElder, as well as providing you with your very own dedicated account manager, as required.
The difference between Elder and a fully-managed company
What an introductory agency can provide
Help you or your loved one find your most suitable self-employed carer, and help source a replacement or substitute professional, as required, on an on-going basis.
Payroll services for you and your home self-employed carer.
Support services for you and your private live-in self-employed carers can help support your own care management, such as My Elder and your dedicated Account Manager.
Regular check-ins to make sure you and your family are happy with the service provided by Elder.
What a fully-managed company with employed carers can provide
Training, and performance management of carers.
Monitoring of the care recipient and decision making on the care based on this assessment.
Assessing of their client's need and creation of a personalised care plan.
Advice or direct change to the activity of the professional carer;
Assessments on the type of carer required due to the care needs of the recipient;
Act as an advocate for the care recipient, changing the care received or providing advice;
Review or manage the care plan in consultation with the individual.
Carers working with Elder and medication
It's Elder's position that self-employed carers who use our platform to connect to care recipients can only prompt the care recipients to take their medication, as we don't assess the self-employed carer's skill base/qualifications for administering medication.
a) the medication has been prescribed and dispensed for the person or is a 'homely remedy' (including over-the-counter medicines, complementary therapies and herbal preparations); and 
b) the person using the service would normally be able to administer the medication in question for themselves, but where, due to circumstances or personal choice, the person has consented for the medicine to be administered to them, or 
c) the person would ordinarily be able to administer the medication for themselves but due to circumstances, or where the person is unable to make a decision in relation to taking their medication, it has been agreed to be in the person's best interest for the medicine to be administered to them.
At Elder, we can only suggest to self-employed carers that they obtain the necessary training and skills to enable them to provide medication support to our clients.
As an introductory agency, we have no ability to insist or mandate that this training is undertaken by self-employed carers and the customer and care recipient, if they wish to proceed with the self-employed carer's services, do so on the understanding that Elder has no oversight, control or management of this aspect of care.
Any ongoing requirement to provide medication support is therefore a matter to be discussed and agreed between the customer, self-employed carer and the care recipient.

Quick Guide for Customers and Care Recipients Arranging live-in care for a loved one is a big decision. It's important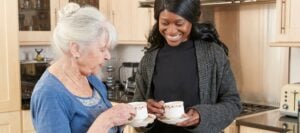 About us We're award-winning live-in care and home care specialists, providing an alternative to the care home. What we do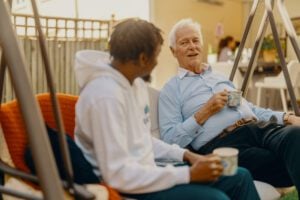 Customer stories Find out what home care is like from families who have arranged it themselves. Every family we help