Live-in care is an excellent way to ensure dedicated one-on-one help, but throughout the UK there are six and a half million unpaid carers – sons, daughters, siblings, spouses – who also provide essential care and assistance to relatives that need support. Whether they are providing this assistance for a relative on their own or in conjunction with domiciliary care or a live-in carer, these carers often fall below the radar in terms of wider social recognition. We talk to Lisa James, Campaign Manager for the charity Independent Age about how this annual event plays an important part in raising the profile of unpaid carers and the issues they face.
What is the focus of Carers Week and why is it important?
Carers Week is an annual campaign about raising awareness of the work that unpaid carers do and the contribution they make to the country and to the economy.
These carers include everyone, from young carers, which can even be school-age children, to those who are 85 years and above, who have responsiblity for the home care of a loved one. Independent Age is one of a number of organisations that support Carers' Week including CarersUK, Carers Trust and Macmillan and as an older age charity, we are primarily concerned with those carers who are over 65 years old.
What attitudes need to change to raise the profile of unpaid carers in the UK?
A recent survey showed that three-quarters of the UK public feel that carers are not sufficiently valued by society for the support they provide – and being recognised for their role is still one of the biggest challenges.
A lot of people don't necessarily think of themselves as 'carers' either – they think of themselves as a son or a wife, for example, because they want to – and often have to – do what they do for their loved ones. There's a reluctance of many people to give what they do a name.
Caring can be a fulfilling and positive experience, but caring without enough support can also have a negative effect on someone's health, career, relationships and ability to live a life of their own outside their caring role. The problem comes if people don't think of themselves as a carer then they won't take the next step – which is to look out for help and support for themselves in this situation in any way.
What are the issues that an unpaid carer can face and how can greater awareness help?
Often carers can face poor health, and be more likely to neglect themselves and their needs while they focus on those of the person they are providing home care for. Isolation is also a problem for many and they can struggle to access the services and support they need without proper guidance.
The other big challenge is money, particularly with older carers whose income is static and who have less opportunity to seek other ways of increasing the money that is coming in. Carers say that they want to be supported to be healthy themselves, to be able to work if they want to and to have a life of their own outside their caring role.
They want to be treated as an individual with needs of their own, and not only as a carer of someone else. These people often don't get identified by the services that could signpost support to them. The statistics show that the work that unpaid carers do saves billions for NHS and the social care system, yet these systems aren't necessarily set up to focus on the needs of carers like this.
For example, The Care Act, which came into force recently, has a focus on those who could potentially receive carers allowance being assessed. It also states that any assessment of a care recipient should be 'blind' – in that it should disregard any support from an unpaid carer. But we know that this something that has not always happened, and indeed, a small survey we did last year at Independent Age found that two-thirds of the respondents said that they hadn't even received a carer assessment.
Where does awareness need to be raised most?
There is a whole range of people with whom we have to work with to raise awareness about the role of unpaid carers. These range from employers, who could think about allowing carers job flexibility, for example, to schools making allowances for young carers and health services, which need to adapt to the needs of carers.
We want to see a greater value placed on carers and more formal structures in place – such as better signposting of help and resources through GPs and others, plus greater flexibility in services and institutions toward meeting the everyday needs of carers.
Before the election, the Government was working on a carers strategy to put measures in place to improve support for carers, and charities are hoping that the new government will yet publish an ambitious strategy on this.
This interview was part of a series brought to you by Elder, the company who can take care of all your loved one's live-in care needs in the UK. Whether you are looking for live-in care in London or require assistance in another part of the country, Elder will ensure that all of your care needs are taken care of.
More resources on developing Carer-Friendly services:
Independent Age is a charity focused on offering advice, friendship calls and visits to those over 65. It has a freephone number 0800 319 6789 to offer expert advice on a range of different issues.
For more details on the annual Carers' Week, visit
Recommend a Carer-Friendly service in your area here
For things you can do to help foster a carer-friendly community, download a checklist here
---
Related Features
The Truth about Unpaid Caring at 65+
When most people think of retirement, they never expect to become an unpaid carer, but with over one million unpaid carers aged 65+ in the UK, more and more people are facing their later years taking on the most challenging role of all.
A Guide to Dementia-Friendly Days Out
How do you ensure a trip out with an elderly family member is enjoyable for everyone? We look at the challenges – and solutions for the perfect day out together
Exploring Creativity in Dementia Care: An Interview with Author John Killick
Poet and author John Killick has written seven books on dementia, including Dementia Positive, Communication and the Care of People with Dementia and Playfulness and Dementia.
Live-in Care Boom Boosts Later Life Choices
Live-in home care, where 'companion carers' are carefully matched to provide support and continuity, is the fastest-growing model in the care sector.
Live-in Care: Making Life Safer for the Elderly
With 3 in 5 people living with dementia getting lost while walking every year we explore the issue of safer walking technology and look at the latest devices designed to give independence to them and peace of mind to you.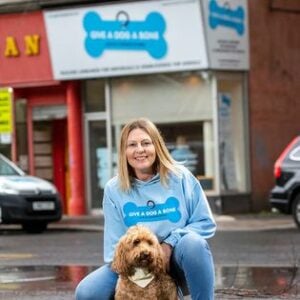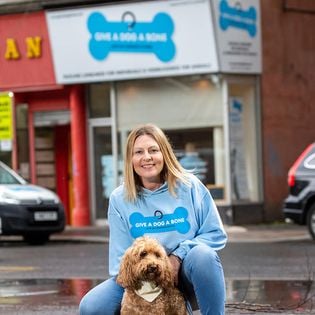 Give a Dog a Bone founder Louise Russell discusses her mission to provide companionship for elderly individuals through the love and comfort of pets. Learn more about her inspiring work to improve the lives of older people.
Read More »