In dementia and Alzheimer's memories are lost in reverse order; recent memories disappear from conscious recall much quicker than those formed many years ago. This short-term memory loss is due to a combination of neurotransmitters that promote the exchange of messages between the brain's nerve cells being depleted – and the atrophy of the hippocampus, the region of the brain responsible for storing memories. Imaging has shown that the hippocampus leaves holes as it shrinks – which means that new information can enter the brain but is soon lost, flowing out like sands of self through a proverbial mental sieve.
In this way, a person may well be able to remember episodes that happened during their youth, but struggle to recall what they did half an hour ago. Recent experiences may not get the chance to become established memories, but older memories are still stored in the brain even until the very latest stages of the disease – and it is these that reminiscence therapy seeks to tap into. These can have the unique ability to bring conversation, comfort and happiness to the person with dementia or Alzheimer's – as well as offering a communication bridge for loved ones and live-in carers to talk and spend time with them.
There are many ways for live-in carers to encourage these memories and these are loosely gathered under the umbrella term 'Reminiscence Therapy'. The idea has been around since the 1960s, and fundamentally includes anything that involves discussing and sharing memories, helping to re-capture the positive emotions that are integral to them. That can be something as simple as taking someone to a place of significance – or as sophisticated as specialist reminiscence products, arts initiatives and even technology such as apps.
However, carers prompt this journey down memory lane for their loved ones, the opportunity to bring self-esteem and comfort into the individual's life and often to re-engage with the person they remember, if only for a time, is incredibly precious. In the case of dementia and Alzheimer's, dwelling in the past really can be beneficial.
One-to-one
Sharing memories is a quintessential family activity – so it can feel warm and natural to do so one-to-one with a loved one, even in the challenging context of dementia. All stages and types of dementia can benefit from this activity; a study published in the journal Geriatrics and Gerontology International argued that reminiscence was an effective way to enhance the cognitive capacity of people with Alzheimer's disease and vascular dementia as well as their ability to participate in everyday activities. It also cited an elevation in general mood and improved cognition in subjects with vascular dementia who participate in some form of reminiscence therapy.
All sorts of sensory stimulation can prompt reminiscence – and props or aids are a good way to initiate the process. Music is one of the most powerful stimuli – a song from the past can be indelibly yoked to the memories and emotions of a period of time past, a wedding, a love, a celebration. Smells have a potent way of unlocking the vaults of long-term memory; whether the scent of a particular flower, the spices of a familiar family recipe or a perfume. Taste – a favourite drink or food from younger days – and touch can also be powerful memory cues and create emotional contact. And of course pictures are one of the most obvious ways to bring long-ago memories to the foreground of the mind – whether photographs of family and friends, places that have significance or magazines and films from a certain period.
These stimuli can be combined too – the interplay of cues that a day out to somewhere meaningful can provide is one of a myriad reasons that getting out and about with your loved one is important if they have dementia or Alzheimer's. A trip to a much-loved beach, for example, can provide sight, sound, smell and touch cues that are a powerful anchor to a happy state from the past and to a sense of identity and orientation that may be lost in the present.
Let the reminiscence flow naturally; focus on the emotions inherent in the memories, make it enjoyable and remember there will be benefit even if there is not much talking involved. Don't force conversation, but try to lead it by making gentle and relevant suggestions, like, "Do you remember what happened when dad let the picnic blanket blow away here" or "did you like to paddle in the sea when you were young?"
Making memories
Making a memory book can help create an emotional bridge. This is a personalised activity tool to prompt reminiscence through words and photos and these types of life story books can act as a snapshot of important things about the person – the person's hometown, childhood memories, places travelled, or favorite hobbies or food.
Here, though, technological advances are also pushing the boundaries of what is possible. The RemindMeCare app, for example, has software that automatically creates content that matches the life story of the person with dementia. Along with photos, the system pulls images of events, favourite places, films and music from the internet to create a multimedia personal profile that can be used by carers to help stimulate conversation and memories. It is the brainchild of Simon Hooper and Etienne Abrahams, both of whom had family members with dementia. When Simon's mother got dementia, Hooper started to put her life story on to a tablet for her carers to use and the idea for the app was born. "I realised that early memories were the key to communicating with those with dementia and to improving person-centred care, and that it needed tech to record them, so that the memories would not be lost and would be available to each carer in turn," he says.
Archives of memory
One-to-one reminiscence is just one way of connecting, however, and going back to early memories can also be done though more organised initiatives. With their displays of objects of historical interest, museums are uniquely placed to be resources for reminiscence and many venues, big and small, are now using their collections in dementia-friendly ways. Museum-based reminiscence work can be in situ, like the award-winning House of Memories progamme at Liverpool Museums and Galleries or even through specialist loan services, At Salford Museum and Art Gallery, the Memories Matter service is the UK's largest regional reminiscence resource loan service, and offers museum collection objects and photographs for loan to those working with older people including charities and community groups.
Age Exchange is another organisation using innovative reminiscence work to empower those with dementia. It uses a creative exploration of memories in its unique Reminiscence Arts approach, to build bridges between the past, present and future. This ranges from bringing to life stories and experiences, shared heritage and even the history of shared spaces in a narrative linear to, when working with people with memory difficulties, a memory that is recalled by an action. As reminiscence arts practitioner, Malcolm Jones says, "We use techniques derived from dance, visual arts, drama, literature and music to learn about people, help them communicate and build new relationships, despite the challenges dementia can pose."
Groups themselves can even make up the valuable archive of a reminiscence project. At Gartnavel Royal Hospital in Glasgow, patients and staff under the guidance of Head of Arts Services Colin MacCormack and ward nurse Steven Campbell, have co-designed a reminiscence project in conjunction with Alzheimer's Scotland. The aim was to improve the environment in the Cuthbertson assessment ward, which mainly serves dementia patients. Over 100+ places in Glasgow were photographed and put up in the ward initially, detailing everything from parks to pubs and football stadiums – the common theme being that they were places that had all been highlighted through stories told by visitors, staff and patients. According to staff, the response has been phenomenal. "Patients would take the photos off the walls, put them in their room and carry them around," says project manager Jeni Lennox. "Those who couldn't really speak started communicating more. One man was a big fan of the Glasgow Rangers football team and was delighted to see a photo of the grounds. A lot of the staff are Celtic fans and you had this amazing interaction of a gentleman with advanced dementia teasing staff with the photo."
"In another instance a father took his son to a photo and pointed out a place, while smiling. The son thought his father had all but gone, and then he recognised a place of significance in a photo and showed that he was still there with the communication they had. That was very powerful."
Simple ways to spark reminiscence:
Look at old photos together; choose ones from a period of time the person currently remembers, which could be the person as a young adult, teenager, or even a young child.
Sing songs from an era the person remembers well.
Enjoy a food that is a family tradition or specialty, particularly ones that have an element of memory attached from family celebrations perhaps?
Take a day trip to a place of personal significance and enjoy the sensory experiences of sight, smell, sound and touch.
Related Features
A Guide to Dementia-Friendly Days Out
How do you ensure a trip out with an elderly family member is enjoyable for everyone? We look at the challenges – and solutions for the perfect day out together
Displaying Inclusivity: How Museums and Galleries are Responding to Visitors with Dementia
Museums, galleries and other venues are focusing on making the arts more dementia friendly and better equipped to enable those with the condition to enjoy them.
Eight Great Dementia Products That Can Make Life Easier
A diagnosis of dementia means finding new, adapted and often innovative ways to support everyday living. We list some of the challenges faced by those living with dementia – and some great products, from low-key to high-tech, that can help.
How Live-in Care Can Help Learning in Later Life
Late-life learning is a powerful way to increase well-being in older people, keeping them engaged and stimulated by life – and their own capabilities.
Interview with Jeni Lennox of The Dementia Dog Project
The Dementia Dog project is a pioneering initiative in Scotland that aims to pair people in the early phases of dementia with an assistance dog trained to provide tailored support in their day-to-day lives.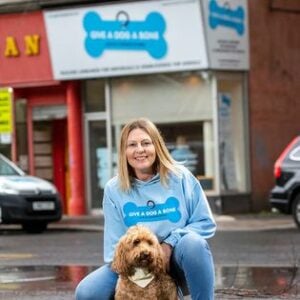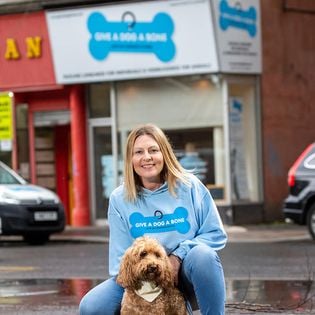 Give a Dog a Bone founder Louise Russell discusses her mission to provide companionship for elderly individuals through the love and comfort of pets. Learn more about her inspiring work to improve the lives of older people.
Read More »