Everyone needs a refreshing change of scenery sometimes, but preparation is the key to a good day out, and never more so when one of your party is elderly or requires dementia care. Throw away ideas of spontaneity; the specific physical and mental challenges that many older people can experience require careful consideration before you head out together.
Physical health, for example, can play a part in someone's ability, and confidence, even to leave their home, and they may need encouragement and reassurance just to consider it. But a day out– with proper planning – can be a wonderful way to spend quality time together, particularly if your relative spends a lot of time indoors or is unable to travel independently. And importantly it can be beneficial to their wellbeing –getting and about can help improve sleep and appetite, and provide valuable exercise, while emotionally it can reduce stress and anxiety and lift spirits.
A key thing to do is to plan the day out around your loved one. In the case of those with dementia, this means organising the event for your relative as they are now, not as they were pre-dementia, and taking into account that there will be an increased need for support, supervision and specific practical adjustments to be made. For both elderly relatives and those with dementia, it's also important to involve them in the planning of an outing wherever you can. This means asking them what they would like to do and not deciding for them; maintaining choice where possible in someone's life is incredibly important for confidence and a sense of independence. The growing popularity of live-in care and live-in dementia care, where carers move in to a care recipient's home to provide 24-7 support, has this remit of enablement and dignity at its core – and any day out should also reflect this. Involving people with dementia in the process of organising a day out as far as possible can also help to reduce anxiety caused by leaving the home and breaking with familiar routines.
Crucially, whatever you choose to do, keep it flexible – it's important to let go of expectations of things turning out 'a certain way'. Even the best laid plans can be scuppered by mood changes, health challenges, tiredness or emotional distress, among other things. Building in plenty of flexibility to your plans means that if it doesn't work, it doesn't matter, you don't get stressed – and at the very least, you can use the information you've gleaned from this attempt to improve planning for the next.
A wealth of possibilities
With input from your loved one, you may have narrowed down a list of potential fun things to do together; evergreen ideas include a trip to a historic building (although be aware that due to the quirks of centuries-old architecture, accessibility may not be as good as in other venues). English Heritage lists all the facilities available at each property on its website. Also look out for carers' discounts, on offer at many attractions and leisure facilities – get in touch with the venue before you go and find out what is available, and what proof (a carers' allowance letter, for example) you may need to bring.
If you're short of inspiration for outings though and fancy exploring a bit more then The Carers Trust charity has a handy list of ideas to act as a starting point for greater adventures. The 'Great Outdoors' is always a winner; getting out into nature is beneficial for everyone, both old and young, recharging the self emotionally and physically. A stroll through pretty gardens or beautiful countryside makes a perfect day out that can also include grandchildren too – and doesn't have to be restricted to sunny summer days. However, you'll need to make sure everyone is dressed appropriately, that there are adequate facilities such as accessible toilets en-route and that footpaths are suitable for your loved-one's mobility levels. Consider the amount of walking involved carefully, including the gradients – you don't want to get to your walk and find an unexpected hill in the way of your lovely day out, for example.
The feel of the sun or wind on the faces of those with dementia can also be a gentle way to help them gain a sense of time and place. For longer breaks, look at the incredible work being done by organisations such as Dementia Adventure – a charity taking outdoor activities for those living with dementia to a whole new level, with everything from canal boating to fell walking on offer.
Another good way to frame a day out can be to make it about memory: a great way to connect the generations with stories and family history. For those with dementia, planning a trip that has a resonance with the person's past can be especially rewarding and enjoyable. Family carers, as a mine of information on their loved ones, including their history and their personality traits, are in a perfect position to set these kinds of experiences up. And it doesn't have to be a complicated affair – even a simple walk on a pier and an ice cream on a bench where they might have spent time when they were younger can be a lovely way to get some fresh air and reminisce. Or visit museums and galleries such as the Liverpool Museum's House of Memories which are dementia-friendly – many run exhibits and activities that are framed around reminiscence projects.
In all cases, avoid travelling in rush hour, and visiting places at weekends or during school holidays if possible – to reduce unwanted stimulation and distress, and keep the experience as stress-free as possible for everybody.
Practical considerations
If there are mobility issues then accessibility is key to consider beforehand. If a planned venue is close by then you could always do a recce to check that it is suitable for your day out and your relative's needs. As their carer, you are the best judge of what your loved one can and can't manage, but there are are some general things you might want to look out for when making your choice of day trip – including disabled parking, suitable toilet facilities, wheelchair access and that there are plenty of quiet places to rest or eat.
You can also check the accessibility of a place in advance on websites such as disabledgo.com, or wheelmap.org, which outlines places that are wheelchair-accessible. Even if your family member does not usually use a wheelchair it can be good to arrange a lightweight folding wheelchair if they are not able to walk longer distances; many venues now – including some National Trust properties and grounds – even have mobility scooters and wheelchairs to rent, but as with all things – planning (and booking) ahead is necessary to secure one as demand can be high.
Tech is also providing solutions in the form of apps: the Care and Connect: Dementia Friendly Places app, developed by the University of Newcastle Upon Tyne, helps you to find places that are dementia friendly, and encourages you to leave a review in return to help others who are looking.
Once you've considered all the emotional and practical aspects of your day out, all that is left to do is to enjoy it!
Get some inspiration – organisations such as Age UK and Visit England have a wealth of ideas for great days out in the UK, with information on accessibility and handy tips to make your day out run smoothly.
Artsline provides information on 1000 London arts venues that are accessible for disabled people and can cater for individual needs.
Books such as The Rough Guide to Accessible Britain can also provide inspiration. The guide is free to Blue Badge holders. It is produced in association with Motability and has listings of days out in Britain for the disabled visitor.
For longer visits – or short holidays – VisitEngland's National Accessible Scheme (NAS) can help you find accommodation to suit your needs, trained assessors having independently assessed venues against demanding criteria. Assessed properties will have facilities such as handrails, ramps, level-access showers, hearing loops and colour contrast.
Related Features
Displaying Inclusivity: How Museums and Galleries are Responding to Visitors with Dementia
Museums, galleries and other venues are focusing on making the arts more dementia friendly and better equipped to enable those with the condition to enjoy them.
Live-in Care Boom Boosts Later Life Choices
Live-in home care, where 'companion carers' are carefully matched to provide support and continuity, is the fastest-growing model in the care sector.
The Digital Third Age – Live-in Carers Help Elderly Get Online
While younger generations debate over whether the internet connects or alienates, the older population is increasingly finding digital life a positive way to combat feelings of isolation and loneliness.
The Elder Interview: Matthew Äikäs-Adams, Founder of the Ally Bally Bee Project
The Ally Bally Bee Project is the world's first personalised children's book about dementia. The project was developed by the Äikäs-Adams family, who wanted to create a resource that could help adults to explain dementia in the family to small children.
Why One is the Loneliest Number for The Elderly
There are over a million lonely older people in the UK now, and the number is on the rise. We look at how solutions such as live-in care could help to stem the UK's loneliness epidemic.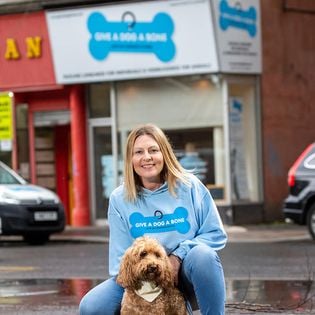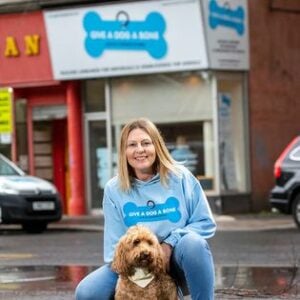 Give a Dog a Bone founder Louise Russell discusses her mission to provide companionship for elderly individuals through the love and comfort of pets. Learn more about her inspiring work to improve the lives of older people.
Read More »