When most people think of retirement, they never expect to become an unpaid carer, but with over one million unpaid carers aged 65+ in the UK, more and more people are facing their later years taking on the most challenging role of all.
*Doris and Burt are what most people might term a typical older couple. Married for longer than either were single, they bought up a family who've flown the nest, paid for their house through years of hard work, and had been enjoying their well-earned retirement. Both have had a few health problems over the years, but overall they aged into their late-seventies very happily.*
When the health of a loved one changes in later life
Then Burt began to develop symptoms associated with dementia. Neither Burt nor Doris attached particular significance to Burt's gradual inability to find his way around their neighbourhood that they'd lived in for most of their lives, or the red-inked demands for unpaid bills that began dropping through the door as Burt lost track of their finances – *"The joys of getting older,"* they said – and with their adult children busy living their own lives no one asked any questions.
Eventually, just after his 81st birthday, Burt had a fall and was taken to hospital. As Burt recuperated, doctors became concerned about him and referred Burt for tests.
Burt was eventually diagnosed with dementia, but well enough to live at home under Doris' care. 80-year-old Doris, being a great believer in getting on with life, did just that. *"I'm Burt's wife,"* is what she told me.
The importance of being identified as a carer
Well yes, primarily Doris is Burt's wife, and will always be so. But Doris is also heading towards joining the almost one in ten people over 85 who provide unpaid care, with this number predicted to double in the next 20 years.
Acknowledging the 'C' word is more than just box-ticking too – Doris needs to be seen as and cared for as a carer if her own health is to be sustained, enabling her to care for Burt for longer, which is what she wants.
Caring for older carers
In traditional health and social care services, the focus would be largely on Burt. But ignoring Doris will mean Doris silently heading towards carer breakdown, something that is increasingly likely to be seen in older people with most carers over 70 providing 60+ hours of care a week.
A survey conducted last year by Carers Trust as part of their 'Speak up for older carers' campaign highlighted that in carers aged 65+, 86% had health problems of their own, 67% said their health condition was a direct result of their caring role, 57% had cancelled or postponed their own doctor's or hospital appointment, and 81% said they felt lonely and isolated.
Accessible information
One of the biggest challenges for older carers is inaccessible information. Many carers do not have a care coordinator to support them in navigating the health and social care systems, and older carers, in particular, are more isolated if they don't have access to technology and the wealth of online information.
Desire versus duty
Whilst we know that Doris wants to continue caring, it's important to recognise that some older carers feel it's their duty – the Care Act, the first UK legislation to really define the needs of unpaid carers, recognises that caring should be a choice.
People have a variety of reasons why they might not want to be an unpaid carer as they get older, including their own health problems and associated tiredness and exhaustion, and for some people relationships simply change beyond anything they anticipated or can now cope with.
Taking a break
Many older carers struggle on behind closed doors, even when their health is failing, often frightened to speak up because they fear their loved one will be taken away from them. Sometimes a carer break, be it short-term or long-term is what's needed, and while many people associate a break with traditional 'respite' in a care home, live-in care is an option being increasingly preferred.
Live-in care can enable an unpaid carer to recuperate, learn caring skills from a professional, and protect their own health from common problems associated with caring, including back pain and lack of sleep.
Most importantly of all, live-in care recognises what so many other services miss, namely that caring for carers is just as important as caring for the people they care for.
Sources of advice and support include:
**Please note that names were changed to protect identity of the individuals mentioned in the article
Related Features
Exploring Creativity in Dementia Care: An Interview with Author John Killick
Poet and author John Killick has written seven books on dementia, including Dementia Positive, Communication and the Care of People with Dementia and Playfulness and Dementia.
Finding Meaning in Memory: The Power of Reminiscence Therapy
Accessing long-term memories through reminiscence can be a way of connecting a person with dementia with wellbeing – and a bridge to communication for carers.
How Live-in Care Can Help Learning in Later Life
Late-life learning is a powerful way to increase well-being in older people, keeping them engaged and stimulated by life – and their own capabilities.
How Live-in Care Can Help You Sleep Better
Problems sleeping are common among those with dementia – and inevitably those around them too, whether family members or live-in carers. Help everyone feel better with these simple strategies for a good night's sleep.
The Emotional Impact of Dementia
Dementia is unique in its ability to affect us emotionally, but by understanding our emotional responses and finding ways to alleviate them, we can prevent this emotional impact becoming unmanageable.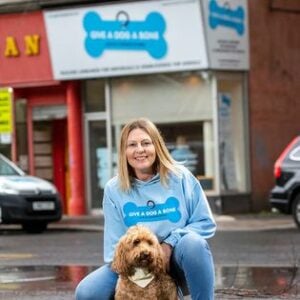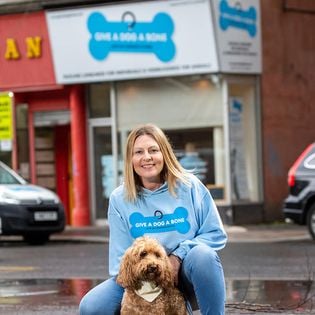 Give a Dog a Bone founder Louise Russell discusses her mission to provide companionship for elderly individuals through the love and comfort of pets. Learn more about her inspiring work to improve the lives of older people.
Read More »