The therapeutic power of nature is well-known, and gardens can be a place of sensory delight for those living with dementia.
The stocks are nodding in a soft breeze, their delicate scent carrying over the lawn. The wildflower patch is full of bees buzzing softly as they go about their business, while in the corner the vegetables – the tufts of carrot tops and beetroot that Helen and her live-in carer Julia, planted earlier in the year, are beginning to appear.
For many of us there is no greater sense of peace than to sit or work in a garden at any time of year, but especially in the sunshine. And for Helen, who has mid-stage dementia, and others living with the condition, the sounds, sights and smells of nature take on an even greater resonance.
The 'biophilia' hypothesis, was first described in 1984 by biologist E O Wilson, who posited an innate affinity and need to seek a connection between human beings and the natural world.
At the same time, and in the same year, the ground-breaking study by US psychologist Roger Ulrich – 'View Through a Window May Influence Recovery from Surgery' claimed that views of nature could help people recover more quickly from medical interventions, with fewer complications and lower doses of pain medication.
Nature, it seemed, was on everyone's mind as a therapeutic tool in the 1980s, but the uplifting power of gardens was never in doubt – and has been explored and expanded on ever since.
Along with general benefits of exercise, fresh air and stress relief, gardens have been highlighted as specifically improving the health of people with dementia in a number of ways.
These include stimulating the appetite, and increasing vitamin D levels through sunlight, improving mood, offering a quiet, consistent and safe space, and providing an activity to share with family and carers.
A garden also offers a unique opportunity to enjoy a sensory theatre – with fragrant, coloured plants and shrubs offering lots of sights and smells which can spark conversation and encourage interaction.
Aside from the grounding physical nature of the benefits, garden therapy can also offer less tangible, but equally important, boosts to those with dementia.
The Journal of Dementia Care (Cobley, 2003), notes that it can "reinforce a sense of self" and provide "intimacy through group activities", stating that "caring for plants alleviates feelings of helplessness and dependency on others".
In simple terms, gardens can bring people together and empower everyone to feel good about themselves in a natural and gentle way.
For those with dementia, gardens can provide a powerful avenue for reminiscence. When recent memory is challenged, it can be older memories and feelings that remain intact. For example, for Helen, a keen gardener all her life, she can recognise many plants, but struggles sometimes to remember who she is talking to.
The sights and smells can also prompt happy reminiscence of the past. At the 2017 RHS Flower Show in Tatton Park, the 'Remember Me' garden, by Cheshire-based designers Jane Bingham and Penny Hearn, was created to provoke memories by incorporating plants that were popular in the 1960s and 1970s – such as buddleia, hydrangeas, dahlia, dianthus, delphinium and nasturtium. The garden was also set out in a hexagonal shape to emphasise the feeling of enclosure and security.
Bingham states "Many people being diagnosed now with dementia will have been young, with young families, during the 60s and 70s and will have had their own garden.
"Fragrance can transport someone back in time instantly to a moment. For example, if I smell the scent of buddleia, I am straight away taken back to my childhood home in the 1970s when buddleias were covered in butterflies: red admirals, tortoiseshells and peacocks."
The appearance of dementia-friendly gardens at flower shows has been increasing over the years. In 2008, landscape gardener Cleve West's garden at Chelsea, designed for people with Alzheimer's or dementia, even won a Gold Medal.
A key aspect of the garden was creating the feeling of a sanctuary, while also being stimulating. The garden had a wide path with a smooth surface and figure-of-eight layout to reduce confusion of those navigating it.
These glorious show gardens provide pointers and inspiration as to how our own green spaces can function, not only as beautiful places of serenity and positivity, but as dementia-friendly places to spend time with loved ones.
The key factors that all of them share are that they are easy to use and understand, free from ambiguity and provide opportunities for meaningful activity within them.
At home, gardens can incorporate these features and include creative planting to amplify colour, smell and texture. Beds of fragrant plants such as lavender, known for its soothing qualities, lemon sage, mint, lemon balm, jasmine or heritage roses are easy ways to bring scent to the air and stimulate the senses.
Planting can also encourage animals and bees — and baths and feeders can bring birds into the garden to provide a continual source of interest. The RSPB has details of how to do this.
For Helen, gardening gives her peace of mind in a place where she has always felt safe and secure.
If you or your loved-one don't have a garden of your own, there are many groups throughout the UK that run gardening clubs, adding sociability to the list of benefits.
Thrive, the UK's leading charity for social and therapeutic horticulture, uses gardening to help to reduce anxiety in people living with dementia and runs gardening programmes across England in Reading, London, Bristol and Birmingham, as well as online.
Research done by the charity has also helped it to pilot a new, downloadable programme of horticultural therapy activities for those living with dementia.
Alzheimer's Society UK, also conducted research into gardening and dementia, revealing that visiting a garden centre is one of the top five activities those living with dementia wanted to do, and published guidance to help garden centres become more dementia-friendly.
Along with nationwide gardening initiatives, there are plenty of regional garden clubs to join too.
One such scheme is Breathing Spaces in Worthing, West Sussex, which runs garden club sessions in the local community, and offers offers design and training services for dementia-friendly gardens.
Whichever route leads to the garden, getting into nature is a way to enjoy a world where time stands still and the senses are alive for those with dementia.
Tips for gardening with dementia
Avoid giving someone with Alzheimer's, sharp gardening tools.
Build raised beds to increase accessibility.
Ensure all plants are non-toxic. People in later stages of dementia may eat things they would normally never have considered touching.
Garden early in the morning to avoid the hottest times of the day.
Provide sunscreen and a hat to protect your loved one from the sun.
Try planting a container garden, to make the activity more accessible.
Avoid paths with dead ends in your garden design, as these can confuse people with dementia – try a circular path instead, or one designed in a figure-of-eight.
Thrive is a charity that works with people living with dementia in gardens to promote wellbeing. It also runs courses for people that would like to work as a Horticulture Therapist with older people with a diverse range of support needs.
Breathing Spaces runs garden club sessions in and around Worthing, Sussex
Related Features
A Guide to Dementia-Friendly Days Out
How do you ensure a trip out with an elderly family member is enjoyable for everyone? We look at the challenges – and solutions for the perfect day out together
The Emotional Impact of Dementia
Dementia is unique in its ability to affect us emotionally, but by understanding our emotional responses and finding ways to alleviate them, we can prevent this emotional impact becoming unmanageable.
Dementia Care: How Penny Garner's SPECAL Method Promotes Wellbeing
Penny Garner's observations of her mother and the way she processed and linked information become the basis for the development of the SPECAL method – a person-centered method of managing dementia and promoting wellbeing. Today, she trains and raises awareness about the method through the Contented Dementia Trust and the Sunday Times bestselling book Contented Dementia. We talk to her about her unique work…
Exploring Creativity in Dementia Care: An Interview with Author John Killick
Poet and author John Killick has written seven books on dementia, including Dementia Positive, Communication and the Care of People with Dementia and Playfulness and Dementia.
How to Create a Dementia-Friendly Home
Thoughtful design and adaptation can make a living environment dementia-friendly – and allow those with the condition to stay at home for longer with live-in care.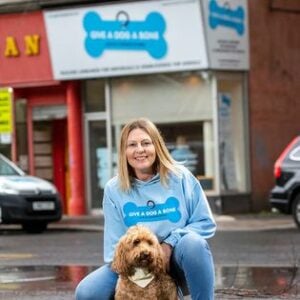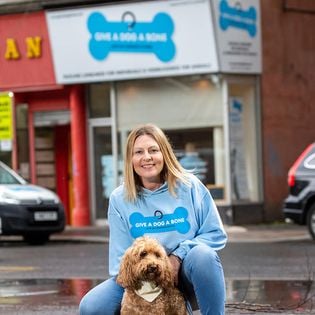 Give a Dog a Bone founder Louise Russell discusses her mission to provide companionship for elderly individuals through the love and comfort of pets. Learn more about her inspiring work to improve the lives of older people.
Read More »