Thoughtful design and adaptation can make a living environment dementia-friendly – and allow those with the condition to stay at home for longer with live-in care.
A diagnosis of Alzheimer's or a related dementia will present many challenges, but one of the most immediate will be in adapting the home to best address the person's needs and safety. Although in early stage dementia there may not be a need for extreme change, it is important to consider how things might progress and what provision you will need to put in place to cope. Even simple design changes, that are well thought out, can have a powerful impact on helping people with dementia stay in their homes for longer, according to recent research by the University of Stirling, among others.
Independence for the older adult and reduced stress on the caregiver are key to optimising the home environment for the new reality of dementia, as a diagnosis rarely comes with a time frame and the person may live at home with the condition for five years or 15 – they may also remain in the early stage of dementia longer than the end stage, or vice versa.
Either way, with the growing popularity of live-in dementia care, where a caregiver moves into the person's home, those with dementia are increasingly empowered to stay in their own familiar environment for longer – and that environment that should also reflect this and support them.
To give people living with dementia the best quality of life possible in their own homes, simple changes must be made in order to create a more dementia-friendly environment. This in turn will enhance emotional well-being and independence.
In order to do this effectively though, it is crucial to look at the home through a new lens – that of the person with dementia – and consider which hazards exist that could be removed and what features should be introduced to support independence while maintaining safety. One of the most difficult questions, however, may be, where to begin?
Quality of life at home
Understanding the changes that can affect someone with dementia is helpful in order to provide a firm foundation for adapting the environment. Areas that might be affected as the disease progresses include judgment (forgetting how to use household appliances), sense of time and place (finding it hard to recognise areas in the home), behavior, physical ability (difficult with mobility, balance or fine motor skills) and senses (changes in hearing, vision and difficulties in the perception of things such as temperature or depth).
However, the extent to which these areas are affected will differ from individual to individual; some may experience all these changes and within a short amount of time, while others may only experience some – or changes may be moderate in someone else, but occur over a longer period of time. Again, the lack of a timeline for developments within dementia is not set, making it a highly individual process, which adds to the challenge of adapting the home successfully.
The first thing to do is to assess the home carefully, identifying objects and areas of possible danger. Pay attention to whether someone can get outside easily or to other dangerous areas such as the kitchen, garage, or basement? As a baseline, it is advisable to focus on identifying possible risks and taking preventative measures, rather than trying to reteach an elderly person about safety, even in the early stages of dementia.
But encouraging and supporting quality of life for someone with dementia is about more than just safety management. A home should remain true to its spirit – this is after all their familiar environment and should remain a nurturing and warm place to live.
It's impossible to prevent every problem, much as you would want to, so rely on common sense while paying close attention to objects or activities that could be dangerous and avoid making the environment too restrictive where possible. Making sure that the home also encourages social interaction, independence where possible and supports meaningful activity – is essential to maintaining quality of life.
As technology continues to advance – along with our understanding of dementia and how to support those living with it – so too will the ways in which we can provide ever safer and more supportive environments.
The Alzheimer's Society has plenty of good advice on making homes dementia-friendly, including a downloadable PDF entitled "Equipment, adaptations and improvements to the home".
Dementia Care UK has an on-line room-by-room guide and e-learning course to making the home more dementia friendly. The course is free but you have to login to get a password to join it.
A good starting point to find out more about assistive technology for people with dementia is by visiting the AT Dementia site.
Simple adjustments, big impacts
Changes do not necessarily need to be big to make a real difference to someone living with dementia, though. Dementia charities suggest a number of simple adjustments which can have a positive impact on the lives of people who continue to live in their own home with the support of their live-in carer. These range from:
Keeping background noise to a minimum and turning off TVs and radios unless they're in use, as people with dementia can find it hard to concentrate on more than one thing.
Ensuring there is always plenty of light to improve orientation and wellbeing; get rid of unnecessary nets and blinds, pull the curtains back and install higher watt lightbulbs and low-level nightlights. For night time, fit heavier curtains in the bedroom to aid sleep.
Label rooms and put a contents list on cupboards. Use pictures or diagrams where possible, such as a picture of a bath on the bathroom door. Also think about labelling taps here and in the kitchen 'hot and cold' for easier, and safer, use.
Changing a room's colour scheme to make it brighter can often help when dementia progresses, as the person may find it harder to interpret what they see. Strong contrasts are important so that things stand out – including in the toilet, where a contrasting loo seat, towels and loo paper are useful. Keep an eye out for tripping hazards and remove rugs and low furniture.
Keep harmful chemicals locked away.
Put up a white board with reminders and messages about appointments, visits or events. A big calendar and clock with an easy-to-read face showing whether it is day or night, the date and time are also useful.
Make sure smoke alarms and heat detectors are fitted and fully operational.
Remove any unnecessary mirrors that can sometimes cause confusion.
The practical physical environment should always support the activities in the home, and it's a good idea to augment these changes by breaking down daily tasks – perhaps modelling them for the person if they are in mid-late stage dementia. Another simple way to make a home dementia friendly is to always allow a person with dementia plenty of time to complete activities, as most accidents occur when an older person is rushed.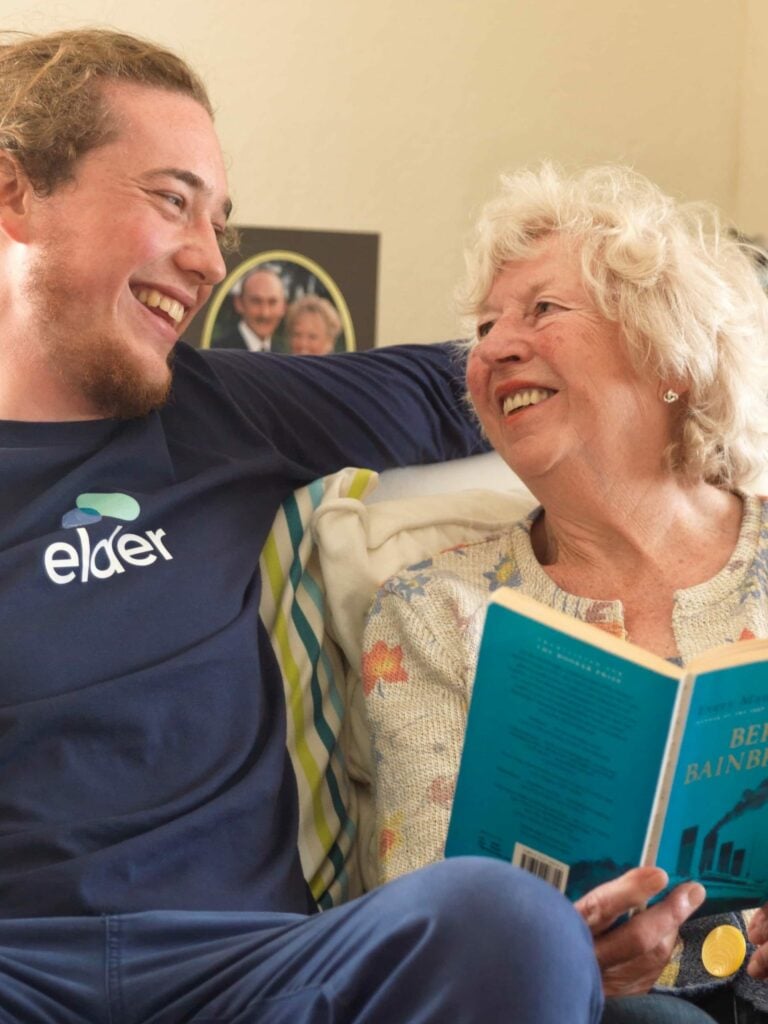 Tech solutions
The tech revolution has also provided innovative solutions to help make homes more dementia-friendly and assistive technology can be incredibly useful in addressing specific needs, such as "wayfinding"(knowing where you are in a building), social interaction, memory support and health management. Some are high tech, but most are user-friendly and affordable and can be bought through online companies such as unforgettable.org.
These accessible technologies can range from special plugs that prevent flooding to gadgets that provide reminders for taking medication and sensors that can detect when someone has fallen. For people who are prone to wandering there are movement sensors available that will alert carers and family to doors that are opened.
Adapting the environment is prompting innovation around the world on all scales, and often in surprising ways; a healthcare company in Australia recently invented an app to help carers for people with dementia work out how to arrange furniture in their houses.
The 'Dementia-Friendly Home' app employs 3D game technology to create an interactive environment in which you can move furniture around and make adaptations to home spaces based on suggestions. Elsewhere, some architects are even beginning to use tools such as Virtual Reality headsets to look at space through the eyes of someone with the condition in order to design spaces better in the first place.
As technology continues to advance – along with our understanding of dementia and how to support those living with it – so too will the ways in which we can provide ever safer and more supportive environments. All of which will not only increase the peace of mind of carers – but also allow their loved ones to stay at home for longer.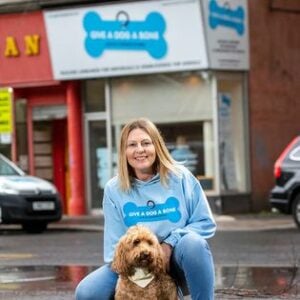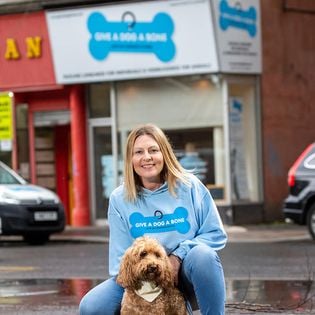 Give a Dog a Bone founder Louise Russell discusses her mission to provide companionship for elderly individuals through the love and comfort of pets. Learn more about her inspiring work to improve the lives of older people.
Read More »