Liz Lloyd's work on dignity in later life looks at what contributes to a dignified life in different environments in the ageing space – from social perceptions of age to the practicalities of the care home environment.
What is social gerontology, and how did you become involved in this area?
Social gerontology is the study of ageing and later life from a social perspective; what it means to live in a society that's ageing, in population terms, but also at the individual level as well.
It's an interdisciplinary area so social gerontologists can have backgrounds in sociology, psychology, economics, geography or social policy. Mine is in sociology and before I moved into academia I worked for a campaigning organisation for older people.
While there I was really struck by the difference between the way in which I had worked with these really feisty older people who were fighting for justice for older people – and the way in which older people were spoken about and perceived in training of people to do community care jobs.
I was also struck by the way in which pretty much every policy that's ever been developed takes into account the ageing of society as though it's a massive problem – that really bugs me!
How would we benefit if we changed the negative frame?
We would benefit because there would be a point to us all trying to live a healthy life and live old. It's a nonsense that we give up smoking and eat healthily to stop ourselves from getting heart attacks and live to an old age – and then suddenly people say you're a burden!
The reality is we are living longer lives, which we should celebrate and be looking for ways to make those lives more meaningful – while at the same time taking into account that we've created a situation where people can also live with illnesses for quite a long time.
That's something that we've really not got to grips with. This is largely, I think, because policies are so closely framed by economics, and people don't really look beyond how much something costs – but also because the way in which the cost is totted up misses out on a massive area, which is what older people contribute to society.
Much of your research centres around dignity in later life – what has been the most striking thing about your findings so far?
I was involved in the New Dynamics of Ageing programme (NDA), which started in 2007 – it was a massive eight-year multidisciplinary programme of over 35 projects out of Sheffield University.
I was interested in the idea of dignity, when you become dependent on other people for help with daily tasks and everyday life, and the point of view of the person on the receiving end of that care. My study in the NDA programme looked at what the meaning of dignity is to people who are in that position. It was only over three years, but three years, when your health has started to decline, is a really eventful period of your life.
When I started talking to people about dignity, they immediately started talking about doctors who had been rude to them, or situations where people had been insulting. So dignity is understood usually when it's not there.
But there's a subtler way of understanding it as well, which is really about your identity as an individual, and how old age can be a period of huge loss; you stop being able to do things, even those that are very mundane.
I talked to a woman who used to love to go shopping. She said, "There was one time I went and sat down on a bench in the shopping centre and said to myself: 'Your shopping days are over.'" Or people who loved dancing but couldn't dance anymore. Things like that, that had been people's whole lives.
I learned a huge amount and was deeply moved by the stories these people told and the way in which their situations changed over time.
Did people adapt to their changing circumstances – and if not, why?
Some people just got really depressed, and I felt very strongly that what was needed was expert help. You don't often hear about therapy for older people, but I was struck by how many I thought could have done with it. If the same things had happened to people in another phase of their life they would have automatically got help.
Others would adapt something they had done to a slightly different version. So somebody who couldn't dance would go along and learn to enjoy watching, but also maybe help with choosing the music
One man I spoke to used to trade in jewellery – and he was still trading in jewellery from his sheltered housing. He tried to flog me a diamond! I had to tell him, "I'm an academic, sorry, I don't quite run to diamonds."
I think the most important influence though was family and friends. Those who had supportive families had such a different life in contrast with those for example, who'd had acrimonious divorces where they had lost touch with the children.
Another woman was single, but a devout Christian – her church was her family. So she did things for other people, but what she did was increasingly less physical. So she would no longer do the flowers, for example, but she would take in people's parcels, so she was still part of a network.
Dignity is also a big part of your work within the international project Reimagining Long-Term Residential Care, which looks at best practice in care homes. What makes these an interesting environment to study?
Well, the very idea of it really – that you can no longer be cared for individually in your own home. Originally you had to go to a care home because there was nobody to look after you, so there was a badge of shame attached to it – and that's the legacy really.
But we could also think of it as another exercise in communal living, which many of us have done in our youth. I've met a number of older people who have decided to go into a care home because they don't like living on their own and they're lonely.
What was the aim and outcome of the study?
It was to answer a similar question to my NDA study *Maintaining dignity in later life: A longitudinal qualitative study of older people's experiences of supportive care* really. Is it possible to have a dignified life in a care home?
This project looked at care homes in Canada, Norway, Sweden, the UK and Germany, and a small area of the United States. I joined the research because I thought it would be great to be able to see what happens in other countries, but also because I was interested by the fact there were people who said to me, "My wife went into a care home and it was dreadful, but then somebody helped me find a different one, which was good."
And it was such a relief for people. I'm not saying that I think care homes are good for everybody, but at the moment we think of them as being bad for everybody.
A team would then conduct interviews with management, staff, residents, relatives, and volunteers and we would also have pairs of workers, one from overseas and one from the home country, observing life in the care home from 7am until 10pm.
That was important because you don't always get the full picture speaking to people, but also because you can't interview people who have got dementia, so in this way we could at least observe what their lives were like.
With regard to what really made the difference to people's experience, the same thing came up over and over again; relationships.
In a home, or in a family – as a relationship – you have to consider the needs of all the people involved. In care that means thinking about it from the perspective of the person on the receiving end as well as those providing care. And that means you have to run a care home differently from how many of them are run.
We had hundreds of interviews in the end, and the best places were where all the staff in the care home were interested in all the residents and had built a community spirit that made people feel like they belonged.
They were also ones where older people were able to have a drink if they wanted, access to exercise bikes, tea and coffee and able to live life just how they wanted to live it.
There was an example of a British care home, for example, where people couldn't sleep at night. Lots of care homes think of people who can't sleep as a nuisance and have so few staff that they would rather give people sleeping pills.However, this place had set up a Film Club, so the night birds would be up watching films, and the staff would make them popcorn. It was a great example of an inventive way of care homes going with the grain of how people want to live.
This interview was part of a series brought to you by Elder, the company who can take care of all your loved one's live-in care needs. The cost of live-in carers start at a flat rate of just £1225 per week. Whether you are looking for live-in care in London or require assistance in another part of the country, Elder can help.
Further Information
For further information on Reimagining Long Term Residential Care and resources including free access to online books including Promising Practices in Long Term Care: Ideas Worth Sharing, and Physical Environments for Long-Term Care: Ideas Worth Sharing click on Ideas Worth Sharing.
Related Features
Best Practice in Care Environments: Seeing People in Later Life as Individuals, Not as Conditions
Passionate about best practice in care environments, Julienne Meyer is the executive director of My Home Life, an initiative that promotes quality of life and positive change in care homes. We talk to her about the importance of relationships in the care space – and empowering people to make their own care decisions.
New Dynamics of Ageing: Professor Alan Walker, University of Sheffield
We talked to Professor Alan Walker about the New Dynamics of Ageing Programme, its aims, the importance of its findings for how we as individuals and as a society approach the challenges and potential of longevity.
Inequalities in Later Life: Dr Laurie Corna, Lecturer in Gerontology, King's College London
We talked to Dr Laurie Corna, Lecturer in the field of Ageing at King's College London about the positive implications of gerontological education and the power of an interdisciplinary approach to the issues of later life.
Humanising Healthcare: Person-centred Practice Helping Patients and Professionals to Revolutionise the Care System
Putting people at the centre of their healthcare decision-making gives people – patients and professionals – greater wellbeing and the sense they are more than just a 'cog in the system'. Researcher Professor Brendan McCormack looks at progress and argues that a greater revolution in healthcare is still needed.
Your Life, Your Story, Your Care: Paving the Way to More Personalised Care with Life Story Network
Our life story is an intrinsic part of our identity. That's why Jean Tottie, founder of the Life Story Network, is so passionate about the importance of recording life stories – whether our own or a relative's – as a way to provide greater understanding and truly person-centred care.
The Care Model That Could Help Solve the Social Care Crisis, Shared Lives Plus
"None of us dream of living in a service or institution – we want to live somewhere we've chosen, with people we've chosen to be with." For Shared Lives CEO Alex Fox, family and community life is what makes this care model unique both on a personal level – and in its potential to address larger social care issues.
Read our latest interviews
Browse our latest interviews, and research on elderly living, from leading national experts.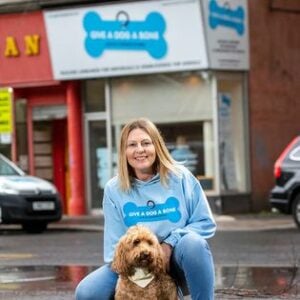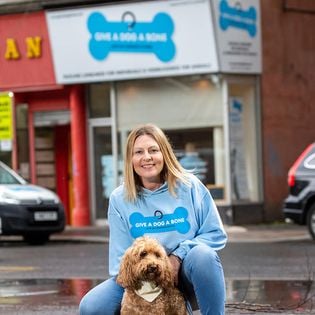 Give a Dog a Bone founder Louise Russell discusses her mission to provide companionship for elderly individuals through the love and comfort of pets. Learn more about her inspiring work to improve the lives of older people.
Read More »