Dr Laurie Corna is a lecturer on the groundbreaking postgraduate courses in the field of ageing at King's College London. Her research focuses on better understanding the health and economic inequalities among older adults in the context of the life course. We talked to her about the positive implications of gerontological education and the power of an interdisciplinary approach to the issues of later life.
Why did you choose to research the ageing space?
My interest came from personal experience. Being around older adults was part of my upbringing – I have a large family in Canada that took care of grandparents, so as a young child I was constantly surrounded by informal caring and intergenerational relationships.
That piqued my interest, and I did some volunteering work with older adults when I was in school and loved the experience. I then went on to work for the Red Cross providing mostly post-operative or post-stroke care to older adults, and that really led me into wanting to know more about the field.
In Canada, there are only a few PhD programmes in Gerontology, so as a student at the University of Toronto, it was just a matter of focusing my scientific interests. I did my PhD in public health in social science and medicine, which is sort of medical sociology, but within that discipline, I have always focused on ageing and life course issues. I joined King's College London in 2013.
King's College London runs leading postgraduate courses around ageing; how did these come about and what do they entail?
At King's we have three postgraduate programmes in ageing: an MSc in Gerontology, an MA and an MSc in Ageing and Society and an MA in Public Policy and Ageing. I lecture on all three of these.
The Institute of Gerontology at King's was founded in 1986 as a multi-disciplinary research centre dedicated to the study of ageing and later life – and it was the first of its kind in the UK.
The MSc in gerontology was the first programme offered in 1987, and it was groundbreaking at the time because it combined more than one aspect of ageing: so it was not just focusing on the medical or the biological, but also the social, the psychological and policy issues.
Have you seen postgraduate courses in gerontology become more popular? And why do you think that would be?
I would definitely say that students and prospective students are more aware of the importance of gerontology now and of studying individual and population ageing.
Our students are diverse: we always have a group from medicine such as GPs, psychiatrists and other health professionals – and every year we have occupational therapists, physiotherapists, nurses and students from social science, psychology, bioethics and the humanities.
Every year we also typically get a few students from disciplines that you may not necessarily expect, such as architecture or financial services. These are individuals who've worked in the private sector for years and realise that they have a real interest in looking at policy for ageing societies, or understanding how societies are changing as a result of population ageing. This diversity is fantastic because it brings a wide range of experiences to the classroom.
Ageing is a massive field of research: do we need an interdisciplinary way of thinking to tackle the challenges and answer the big questions?
Absolutely. I can't see approaching the opportunities and challenges of ageing from any other way than an interdisciplinary approach. That's because if we think about the issues we're dealing with, they can't simply be understood from one perspective.
Take something like retirement as an example, which is a decision that individuals make in terms of timing, but it's also a decision made in the context of the families: whether their spouse is working, maybe their financial resources and capabilities.
And then it's also a decision about the availability of work, subject to what's going on in the economy and what policies are in place to help older adults re-enter, retrain and stay in the labour market in ways that are conducive to their health and wellbeing.
So we can't think about retirement as just an individual choice: it's influenced by the political and economic contexts, individual circumstances and the family.
What areas do you most enjoy teaching?
I enjoy the sociology of health and ageing because a good part of the cohort every year comes from medicine and fields where they haven't really thought conceptually about some of the issues.
Getting them to think through a theoretical lens is exciting, and it's fascinating to see how students' perspective changes when you apply theory to an issue rather than just looking at facts and numbers.
One of my favourite lectures to teach is around issues of embodiment in dementia – we rarely think about what's left in terms of personhood when an individual has dementia, it's so often focused on how we can care for individuals and how services should be organised. However, the issue of what remains in the individual that's their own and that's unique isn't something that is talked about a lot.
Socio-economic inequality and health in later life and across the life course is something else that I really enjoy teaching, in part because it's my own area of research. It's interesting to see how some students approach the topic, thinking that the inequalities in health that we see in later life are just a product of lifestyle choices and individual behaviours.
In reality, factors from across the life course, even from in utero, influence an individual's health. There's a broader trajectory across the life course, which they haven't really thought about.
Your research is around health and economic inequalities – what are you particularly focusing on?
For the past few years, it's been predominantly looking at the implications of the push to keep older adults in the labour market to ever-later ages and what that means for health inequalities and socio-economic inequalities (see www.wherl.ac.uk/).
As you know in the UK, the state pension age has been rising, and there's discussion of further extensions to the age of eligibility. Of course, this is happening not just in the UK but many European countries and in the US.
As such, our main project for the last three years has been around asking questions about the influences that shape individuals' labour market experience across the life course. How do they influence labour market experience in the pre- and post-retirement years and what does that mean for health.
For example, there's a big difference between doing a white collar job that you love and being, say, a manual labourer into your 70s, and that's where there is a real source of inequality.
What we find is that individuals who do stay in the labour market longer are the group who are more privileged, or advantaged. They have the sorts of jobs that are less physically demanding that offer more autonomy, control, perhaps enjoyment and don't necessarily pose a challenge to an ageing body.
Whereas individuals who are more likely to arrive in later life in poorer health have been working in more physically taxing manual labour positions.
That's the group that's really at risk of being marginalised because they're less likely to have the financial resources to take early retirement but also physically probably less able to continue to work.
What is your aim with this research?
We've been working closely with the Department for Work and Pensions (DWP) throughout the project, to look at the implications for health, and what we find is, as I said, that individuals who do choose to work later are already in better health.
From a policy perspective, I think the message has been a one-size-fits-all approach to extended working lives isn't necessarily the answer. It doesn't seem like a logical solution to what governments tend to view as the "problem of the ageing population'.
It's certainly the message that's coming out of the research that's going on in the UK right now – the ageing population is not a homogeneous group, it's heterogeneous. The extent to which policymakers are taking that on board is, of course, another question.
They are considering it though, and that was one of the goals. Because what we do find evidence of is that this push to keep everyone in the labour market longer has the potential to create greater inequalities than those that already exist.
We want to move in the other direction and even out inequalities – we certainly don't want to make them worse with policies.
What would you like to see taught in the field of gerontology in the future?
I think that education in the field of ageing should continue further down the interdisciplinary path, incorporating the perspectives of fields that have not traditionally been thought of as connected to the study of individual and population ageing.
Moreover, the process of ageing would benefit from greater understanding as a life course process. By this, I mean that 'ageing' is not confined to later life; it begins early in the life course, and what happens early on can have lasting effects on how we age. Ignoring this may result in overlooking root causes and opportunities to affect change.
Finally, as we are doing at King's with the recent launch of the King's Centre for Global Ageing, a global perspective in gerontological education is needed. Population ageing is no longer confined to higher income countries, and some of the most interesting opportunities and challenges related to ageing are unfolding in contexts that historically have had young populations.
This interview was part of a series brought to you by Elder. Wherever you're looking for live-in carers in the UK, Elder have you covered and will ensure that all of your care needs are taken care of.
Related Features
On a Mission to Improve Later Life: Young Trailblazer Natasha Wilson of Age UK Sheffield
We talked to Natasha Wilson, Care Coordinator at Age UK Sheffield, about the importance of intergenerational relationships, what she has learned about later life working with older people and her vision for the future of dementia and later life care.
How to Age: Exploring Cultural Anxiety Around Ageing with Author Anne Karpf
We talked to Anne Karpf about the cultural anxiety around ageing, the question of what "feeling old" means – and the impact of austerity on the narrative of later life in the UK today.
Confronting Tomorrow's Challenges Today – An Interview With Later Life Ambitions
Later Life Ambitions (LLA) brings together the collective voices of a quarter of a million pensioners to encourage today's decision makers to confront the challenges of tomorrow. We talked to LLA about the importance of focusing on an aspirational and ambitious future for those in later life.
Challenging Stereotypes Around Ageing: Alex Rotas, Photographer
Alex Rotas is challenging stereotypes of old age and helping to create a 'new ageing narrative'. We talk to her about her work, the perception of growing old in our society and how we can open up our minds to what's possible as we age…
Dementia Across Cultures and Ethnicities: An Interview with Author, Dr Julia Botsford
We talked to Dr Julia Botsford about the questions and issues that cultural and ethnic differences can raise in the provision of support and the creation of services for those living with dementia and their families.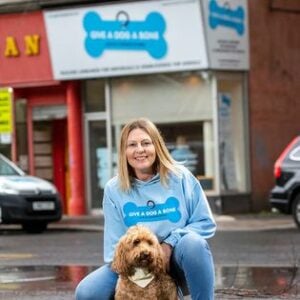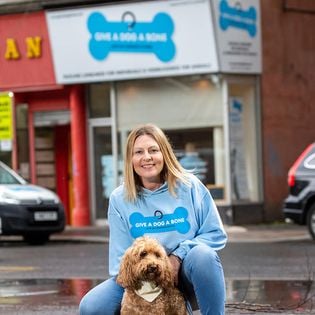 Give a Dog a Bone founder Louise Russell discusses her mission to provide companionship for elderly individuals through the love and comfort of pets. Learn more about her inspiring work to improve the lives of older people.
Read More »