As the most common form of heart disease, we're going to focus on coronary heart disease here. For more information on other forms of heart disease, The British Heart Foundation has some great resources. 
Coronary heart disease happens when the coronary arteries become narrower due to the build up of fatty material within their walls.
This narrowing causes pain and discomfort called angina. If an artery becomes blocked it can cause a myocardial infarction, commonly known as a heart attack, or cardiac arrest. 
Once a heart condition has been diagnosed, there are still things you can do to reduce the risk of further problems in the future. These include things like being active, eating a balanced diet, and keeping up with regular appointments to check cholesterol and blood pressure. 
What is heart disease?
Coronary heart disease (CHD) is a condition that occurs the coronary arteries – the arteries that supply oxygen rich blood to the heart, get narrower. Narrowing happens due a build up of fatty deposits in the walls of the arteries. Over time, the arteries struggle to get enough oxygen to the heart, which causes pain called angina. If a narrow artery suddenly become blocked, usually by a blood clot it can cause a heart attack.
A heart attack can cause a lot of damage to the heart itself – making it less able to pump blood around the body. This is called heart failure. 
When you or a loved one is first diagnosed with a heart condition – it's normal to feel shocked or worried. It can help to find out as much as possible about your condition from the doctor or specialist nurses providing treatment . They may also point you in the direction of other support services, for example charities such as the British Heart Foundation, Heart UK, or Pumping Marvellous, or local support groups. 
If everything happens really quickly, for example you or a loved one is admitted to hospital with chest pain, and is tested for heart disease in order to get the right emergency treatment – it may be harder to process what's happening or get all the information straight away. 
With the right care and support it's still possible to live an independent and full life with heart disease. If you find yourself caring for a loved one after a heart attack or heart surgery, there's support available to help you manage too, whilst also getting them back on their feet. 
Facts about heart disease
How to care for heart disease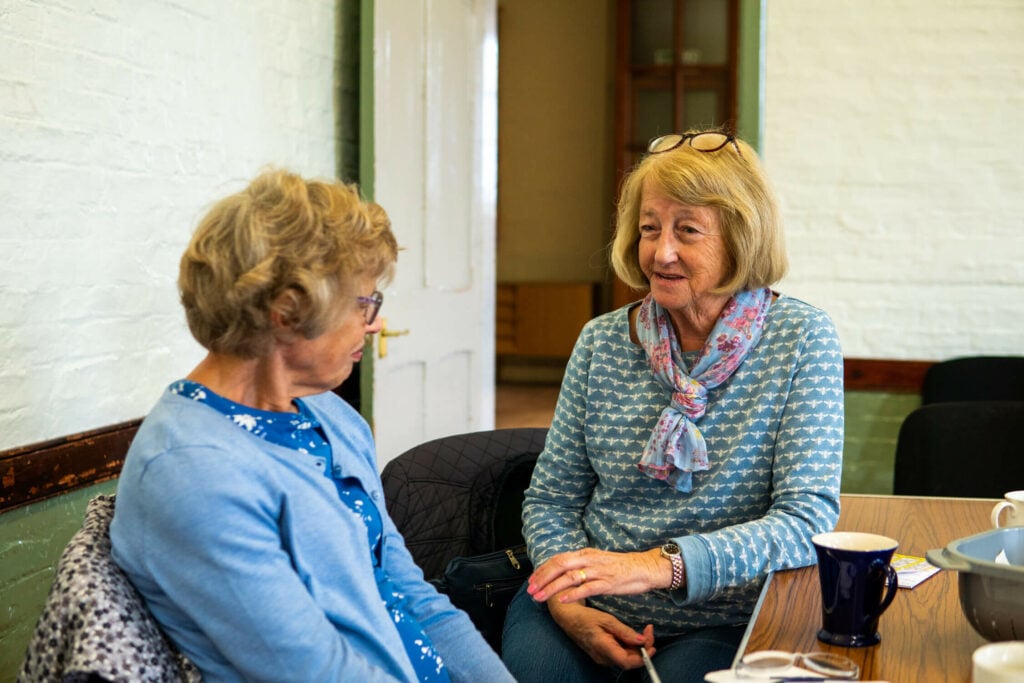 Care covers a lot of things and can have different meanings for different families. For some it may mean providing practical support, such as helping someone with the shopping, or helping them get safely from one room to another. For others, care is more focused on providing emotional support and being there to talk to – but it can also be all of the above and more. Ultimately, caring for someone means helping them build and maintain a good quality of life. 
Helping a person emotionally who is living with cardiovascular disease may include – 
Asking them about how they're feeling – letting them know there's no right or wrong way to feel – all feelings are valid. Create a safe, quiet, and private space for them to share their feelings and worries, giving them your full attention. They may find it easier to talk while doing something else, such as sitting in the car, or walking gently in the local park. 
Encourage them to talk to others – Sometimes people find it easier to talk to a professional, a friend, or even a stranger, rather than family. If this is the case, offer to help them find someone they'd feel comfortable talking to – this may mean searching the internet for local charities, helplines, or therapists. If they'd feel more comfortable talking to a friend, arrange to give them some alone time if it's safe to do so. 
Consult the NHS for free mental health support – It's not uncommon to experience anxiety, depression, or loneliness when you're living with a heart condition. NHS England's Every Mind Matters programme can help a loved one build their own mental health action plan and access tips for managing negative feelings. 
Support their independence – Instead of taking over all daily activities their behalf, work with them to understand what they are able to do, and look for ways to make certain tasks easier or keep them involved in some way. 
Celebrate the small things – there's no need to go overboard, but taking a second to highlight their progress can provide a mood boost.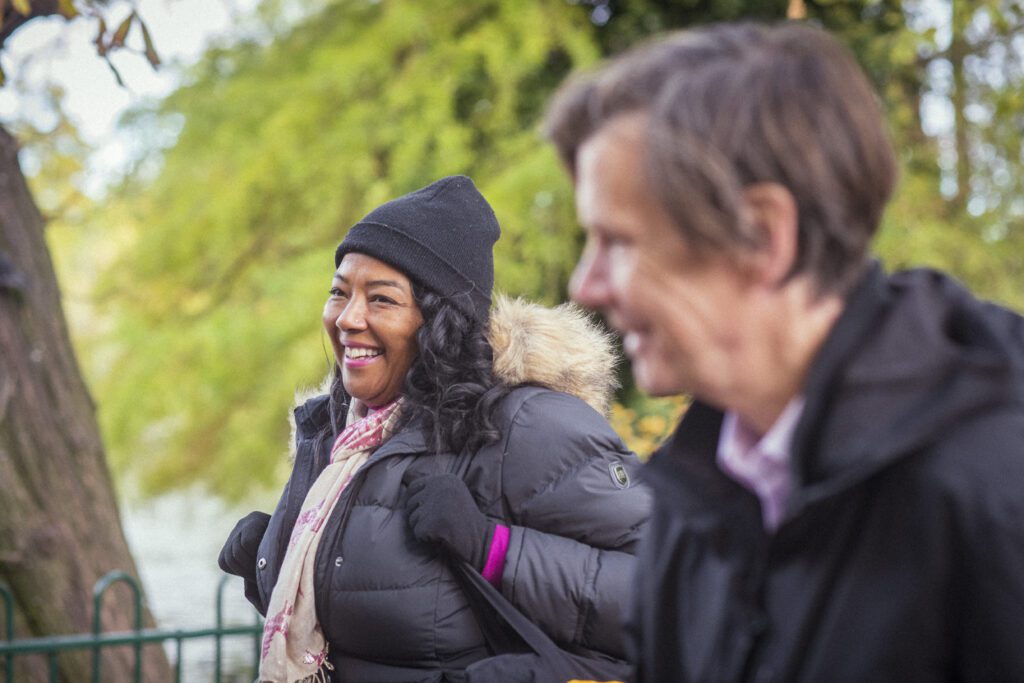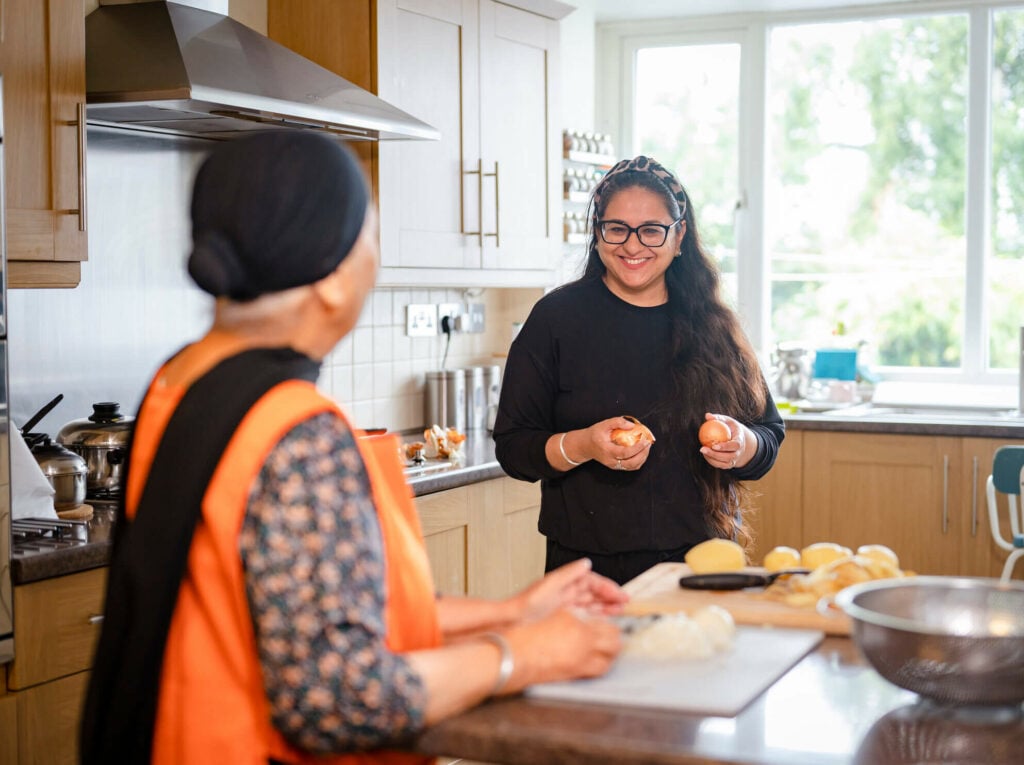 Ways you can offer practical support may include –
 Maintaining a healthy diet –  This means cooking and preparing a heart-healthy diet that provide the right amount of nutrients, in sensible sized portions. Eating well is an important step in having a healthy heart, and can help a person to reach and maintain a healthy weight – reducing the risk of developing diabetes or high blood pressure. 
 Encouraging physical activity – exercising with someone is a great motivator, and a good opportunity to stay social, or get out and about. the type and duration of exercise will differ from person to person, and it's always best to consult a medical professional before starting something new. Ask them about how intense your loved one's exercises should be, and if there is anything they should be aware of to ensure they're following their exercise programme safely. 
Managing medications – providing reminders and ensuring they're taking the right medication at the right dose, and at the right time.
Help with washing and dressing – this may be as simple as helping them get in and out the shower, or helping with fiddly clothes fastenings. If they've recently had surgery or are feeling unwell, it may mean actively helping them to wash. 
Helping manage the home – this could include chores such as vacuuming, doing laundry,  and washing dishes. It may also include offering support with daily life too – such as running errands, picking up prescriptions, and helping them to pay bills. 
Supporting other long-term conditions – Around 80 per cent of people with heart and circulatory diseases have at least one other health condition. Managing multiple conditions at once, for example staying on top of medication and getting enough rest can be difficult alone. 
Talking to healthcare professionals – this may mean making and managing their appointments and keeping a diary on their behalf, as well as attending appointments with them with their consent. You may also need to consult their healthcare team from time to time if you notice a change in their condition or new symptom.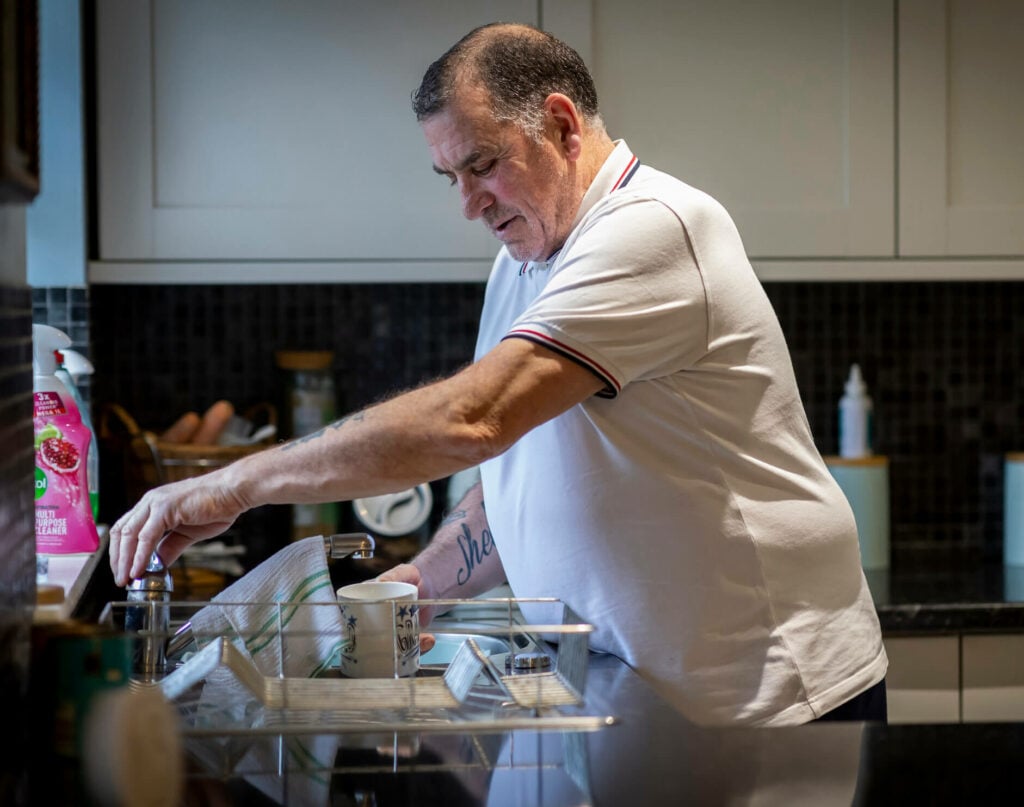 What questions should I be asking?
Whether you've recently been diagnosed yourself, or are supporting a loved one who has, you'll likely wonder what the future holds, how best to manage the condition, and whether you need to make any major changes to daily life. It can be difficult to know where to start, which is why the British Heart Foundation suggests the following questions may be helpful when speaking to healthcare professionals –
Why do I / the person I care for have a heart condition?
Will my/ their condition improve or will it get worse?
Will I/they need any more tests or treatment?
What medicines am I / they taking, and what are the possible side effects?
How much physical should I / they be doing, and how often? What sort of activities do you recommend?
How often will I / they need to go for appointments at the hospital or with the GP? Will I be sent reminders or need to arrange these myself?
Will anyone visit us at home?
Care at home after heart surgery 
Sometimes surgery is needed if a heart condition can't be managed with medication. In the days and week after surgery a person is likely to need a lot more help once they've returned home – this may be on a temporary basis, while they recover, or be long-term if their condition is unlikely to improve much. 
The NHS offer the following suggestions for support after heart surgery –
Follow the cardiac rehabilitation plan provided by your physiotherapist – before being discharged, a person should be shown rehabilitation exercises  – such as how to to get in and out of bed, and off a chair.
Be mindful of pain – If you or a loved one attempts an activity and it's painful, it's usually a that is a sign that it's too soon for that specific activity, and someone else may need to step in to do it. Ensure pain medication is taken according to your doctor's instructions. 
Check the wound – look out for redness, swelling, or any signs of infection and raise these with the healthcare team if there's anything of concern. 
Support a healthy sleep pattern – It may take some time to get back into a normal sleeping pattern, so doing all you can to create a restful environment can be key. For example, trying a different sleeping position, or having a controlled afternoon nap.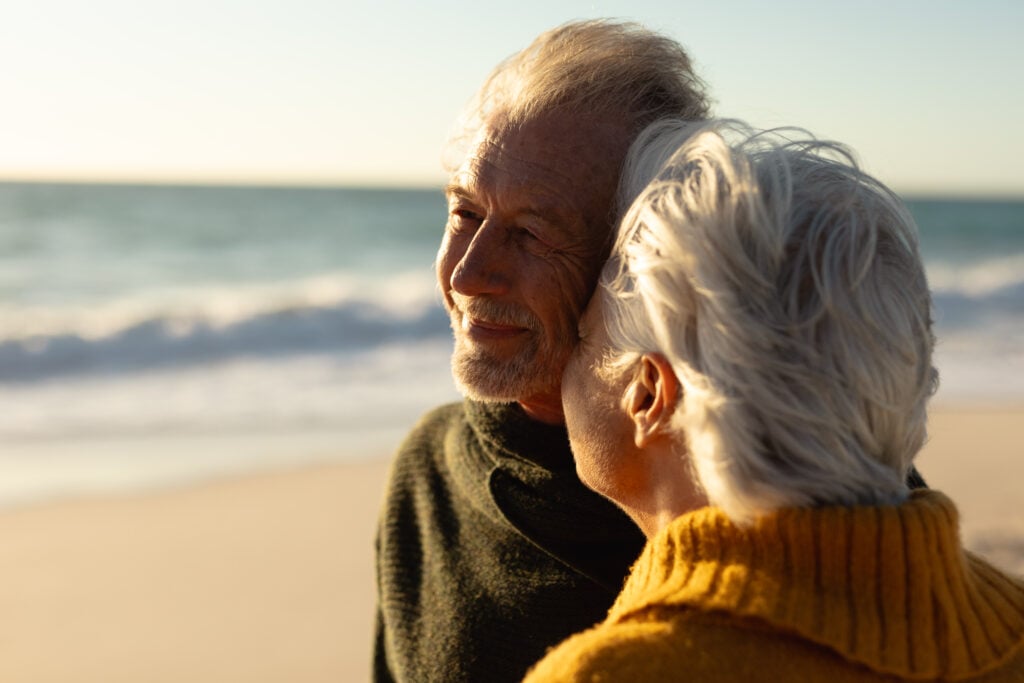 Looking after yourself as a carer for someone with heart disease 
Caring for someone with a heart condition can be draining. You may feel as though you're ill-equipped, or unsure how best to juggle your new found responsibilities with work or family life. 
Be mindful of – 
Making time for yourself. It's important to keep doing the things you enjoy. 
Ensuring your own GP know's you're caring for someone. They may suggest completing a carers assessment to see if you're eligible for help to make your role easier. 
Whether you need your employer to be aware, in case you need to work more flexibly
Don't be afraid to seek help yourself – whether this is someone to talk to, or a period of respite care to give yourself a break
Care options
Whether it is day-to-day support for a person living with heart disease or care after a surgery or hospitalisation, there are a variety of care options available.
For the most serious of heart conditions – following a heart attack or when it comes to end of life care it may be most appropriate to seek specific nursing care. This can be done in a variety of facilities including nursing care homes.
Live-in care, is also available for those living with heart disease. It can help people stay active and eat well, or return safely home after surgery.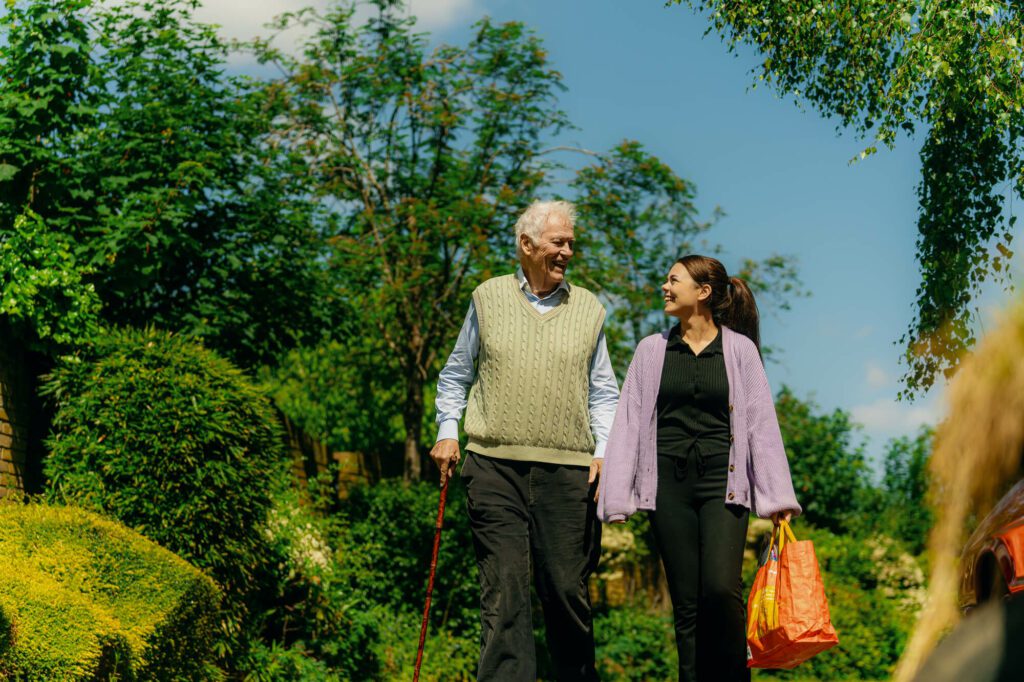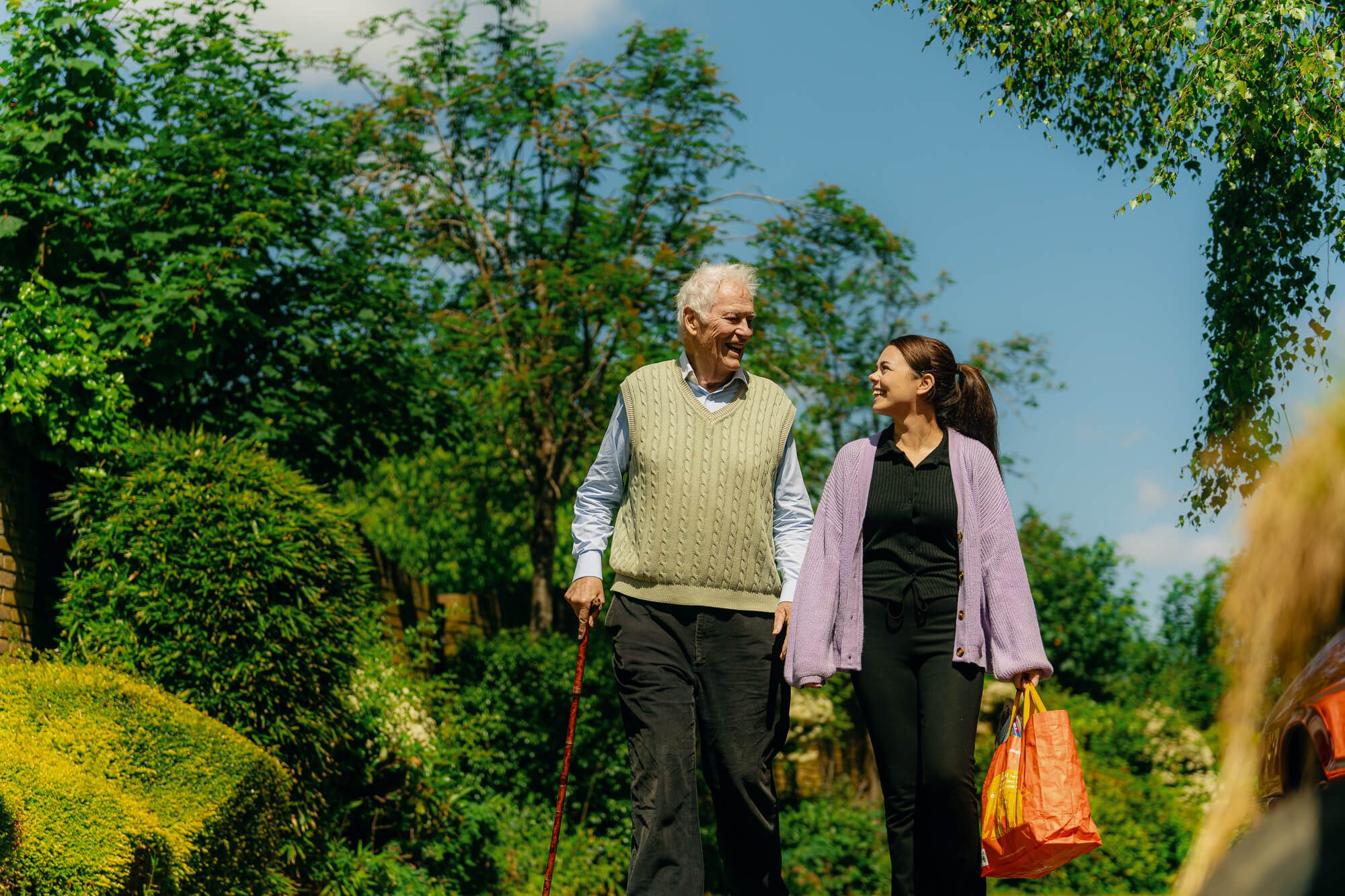 How can Elder help with heart disease care?
Elder specialises in matching home carers with those who need care and support. 
Live-in carers are able to provide support with everything we've covered on this page –  from day-to-day errands and housekeeping, to mobility assistance and post-operative home care.
Following surgery or hospitalisation, live-in care or hourly care can help people get back in their own home sooner whilst ensuring they are supported and cared for. It can also help them retain their independence and home whilst receiving the support they need for their condition.
More choice
Choose your carer from our 5000+ community, and manage care easily with your MyElder account. 
More control
Whether you need care in 24 hours, or are planning ahead, we can help you take control.
More support
Our support specialists and clinical team are here to listen, guide, and empower 7 days a week.
More value
No surcharges, no hidden costs, and no joining fees– just truly personalised care.
Read more about heart care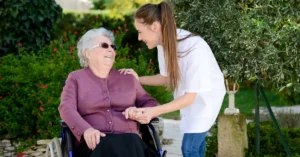 Post-operative care, also named convalescent care, is a crucial aspect of recovery following a surgical procedure. This specialised care is tailored to meet the unique