Arthritis is the common term used to describe joint pain or joint diseases.
Due to the various symptoms, it can have a big impact on a person's life – particularly when it comes to their independence and ability to continue with day-to-day tasks.
While there's no current cure to arthritis, it's fortunately a condition which can be managed through a number of measures, such as medication, exercise and lifestyle changes.
With the right knowledge, support and – in some instances – professional care, arthritis can be managed, and your loved one can continue to live a healthy and happy life.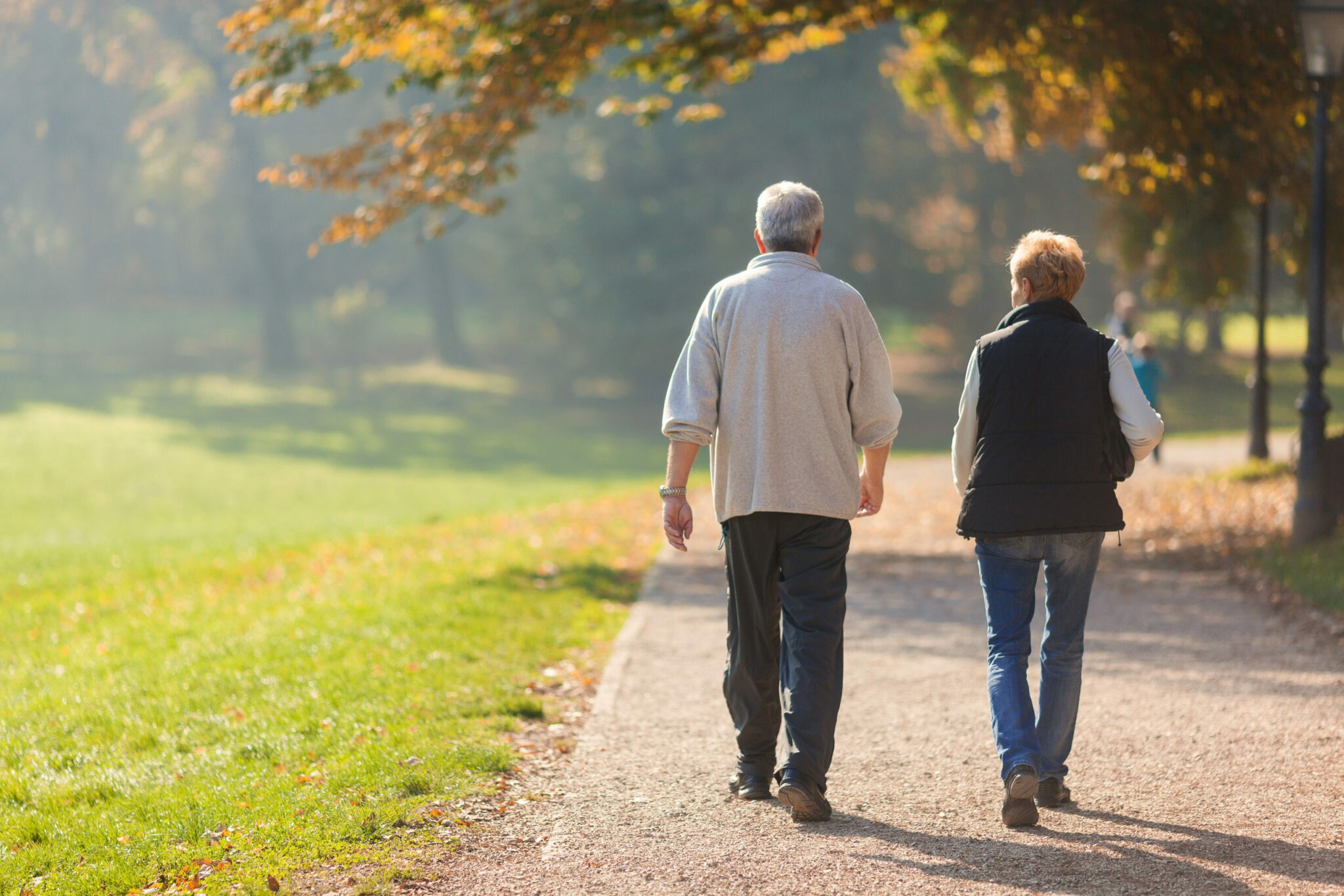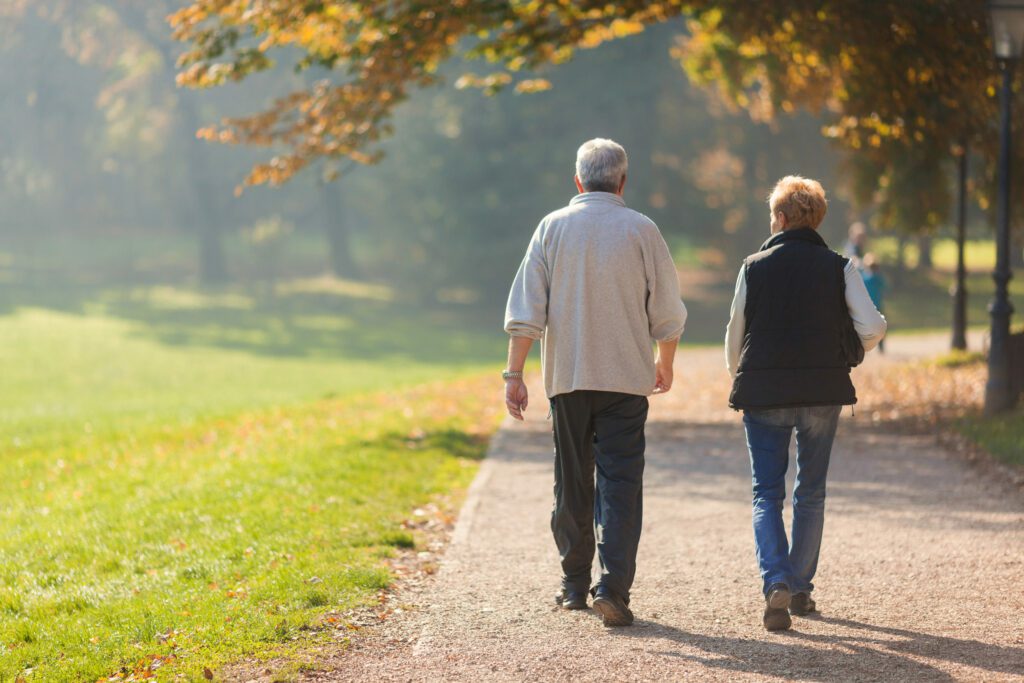 What is arthritis?
Arthritis is characterised by pain or inflammation in one of more joints. For this reason, it's very common. Although anyone can be affected by arthritis, there are a few circumstances in which people are more susceptible – such as those with autoimmune diseases, infections and broken bones.
It's a very common condition – with around 10 million people in the UK affected. And, while it's often most associated with those over the age of 65, it can actually be a lifelong condition, impacting people of any age, even children.
There are different types of arthritis, all of which carry with them their own unique symptoms – the two main types are Rheumatoid Arthritis and Osteoarthritis but there are 10 forms in total.
Because of these varying forms of the condition, symptoms, treatments and care options will vary from person to person and it's important to understand each condition in order to best treat it.
What are the symptoms of arthritis?
The most common, and defining, symptom of arthritis is pain or inflammation in one or more of the joints – whether mild or severe. As there are different types of arthritis, there can be discrepancies in symptoms. We're going to look at some of the most common.
Osteoarthritis symptoms
This is the most common type of arthritis in the UK, affecting mainly those over 40. The most common symptom of osteoarthritis is joint pain or stiffness, but in addition to this people may experience:
Swelling
Tenderness
Crackling noise when moving
Whilst everyone experiences damage to their bones and joints throughout their lives, osteoarthritis occurs when the protective cartilage which is situated on the end of your bones is worn down to a point where it becomes painful.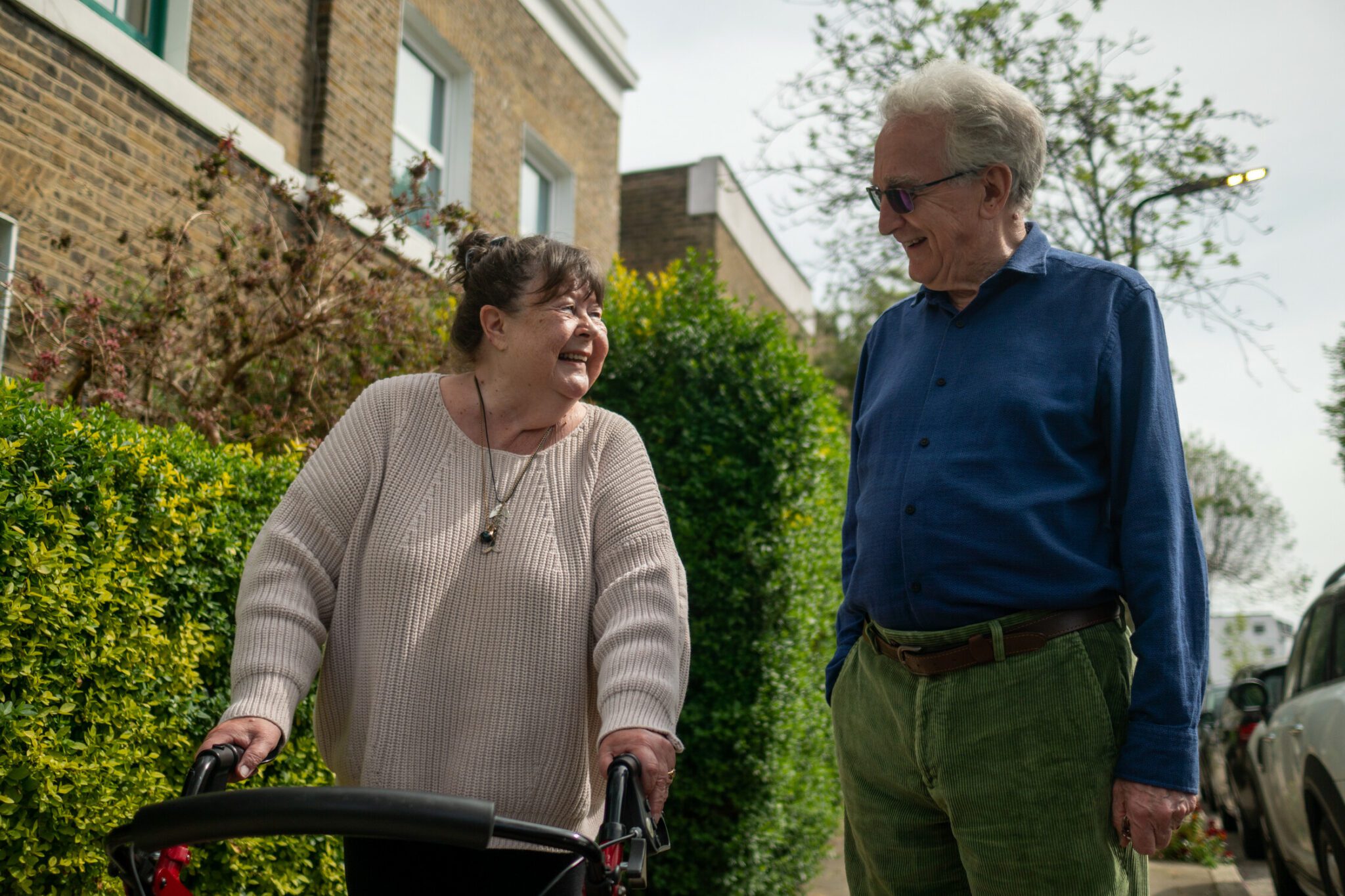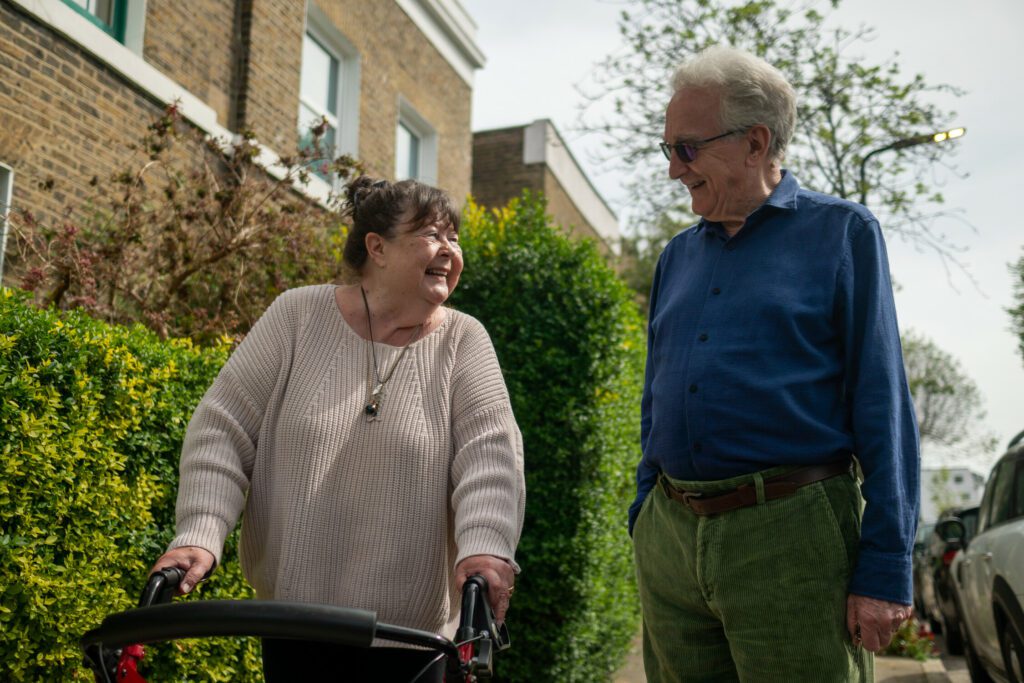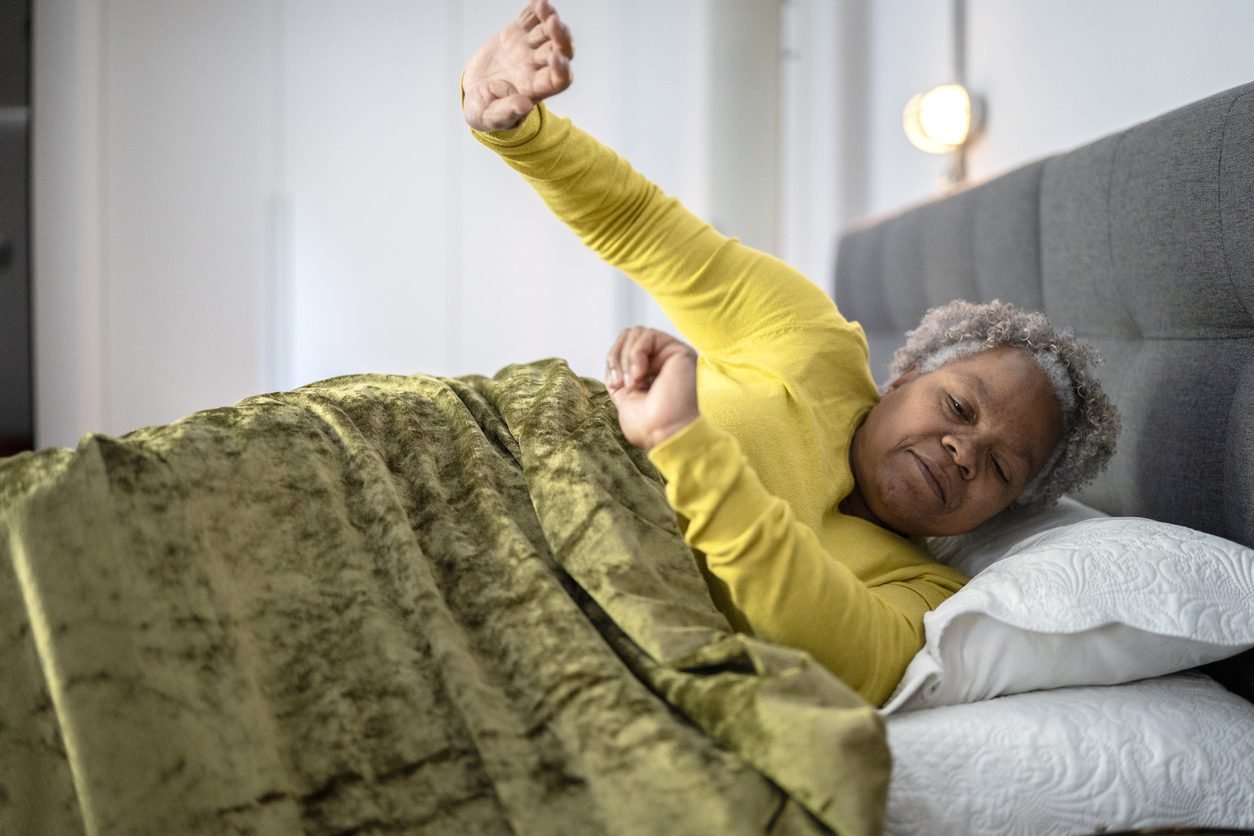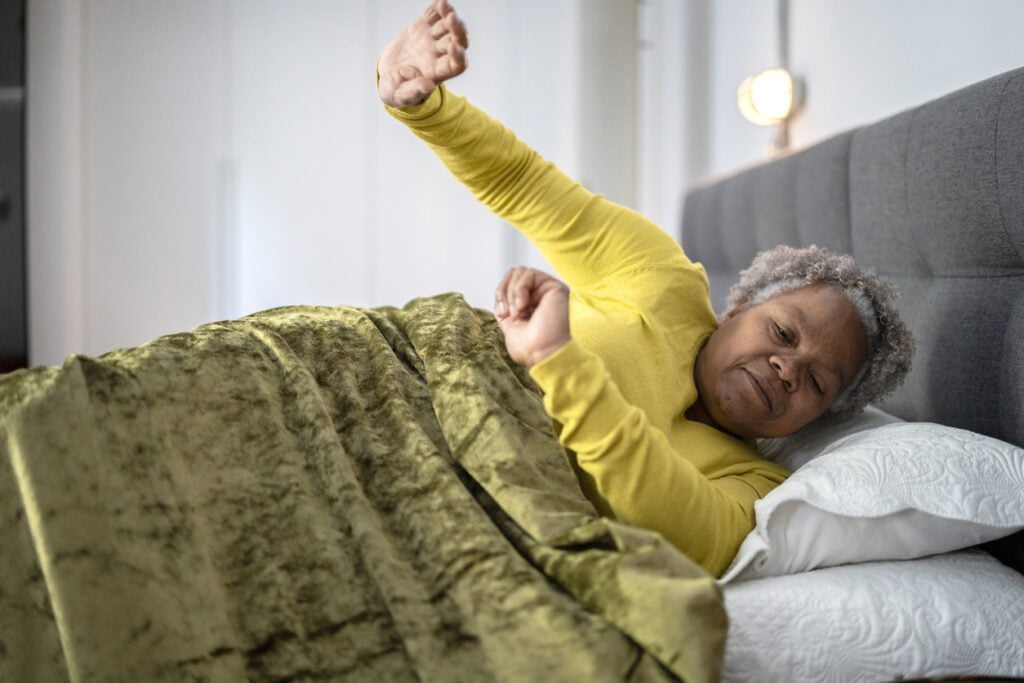 Rheumatoid arthritis symptoms
Rheumatoid arthritis differs from osteoarthritis in that it is the body's immune system which targets certain joints which leads to pain, discomfort and swelling.
The most common symptom of rheumatoid arthritis is a throbbing and aching pain, which is usually worse in the morning. In addition, other symptoms include:
Fatigue
Sudden weight loss
Low appetite
High temperature
Rheumatoid arthritis symptoms can come and go with worse bouts at certain times, such as when a person is stressed or agitated.
What is osteoarthritis?
As discussed, osteoarthritis occurs when the cartilage which protects the ends of bones is worn down too much – this in turn causes the pain, stiffness and swelling associated with osteoarthritis. Whilst the cause of this cartilage breakdown is unknown, it is thought that a few things can increase your likelihood of developing osteoarthritis.
People experience varying severity of osteoarthritis – from mild to severe. The milder forms can be treated with things such as physiotherapy, home exercise and mild painkillers where severe forms may mean a person needs more professional care.
Things such as a previous joint injury or operation, age and obesity are all thought to be contributing factors to osteoarthritis.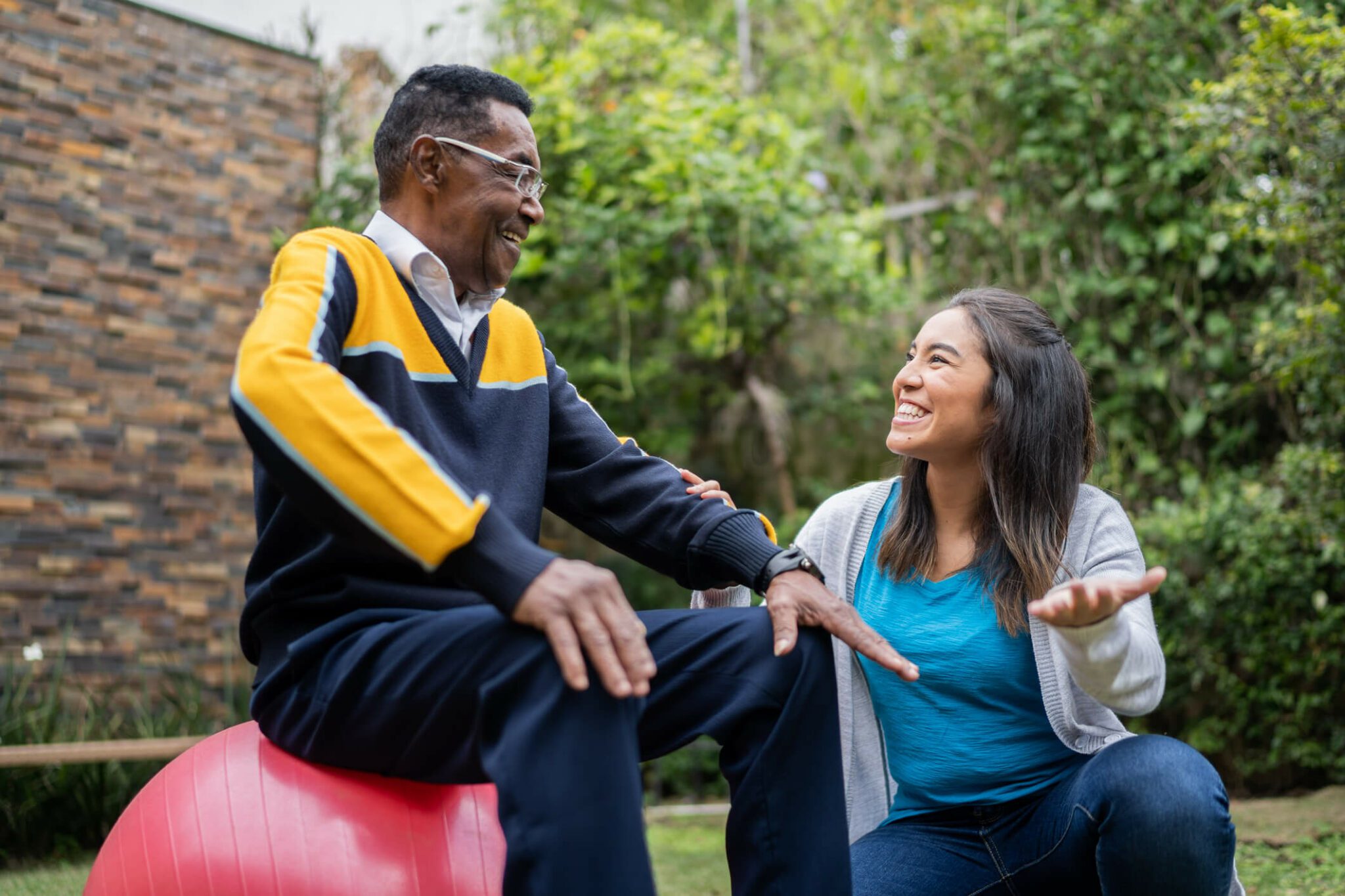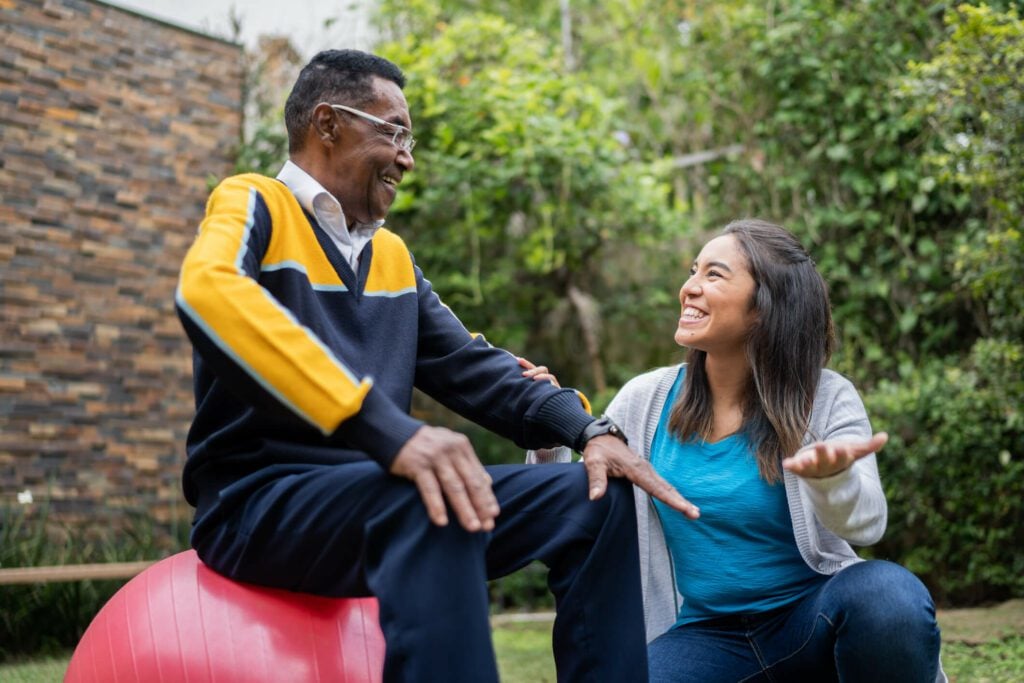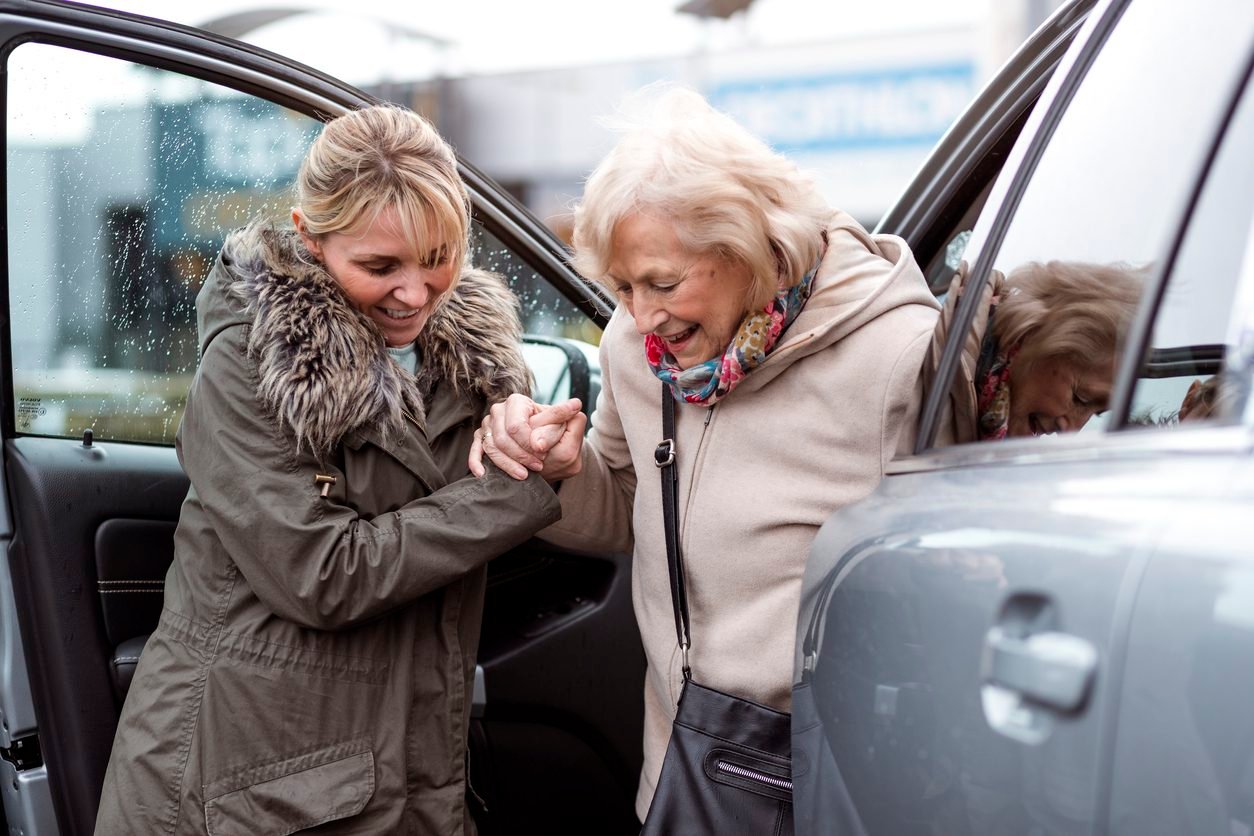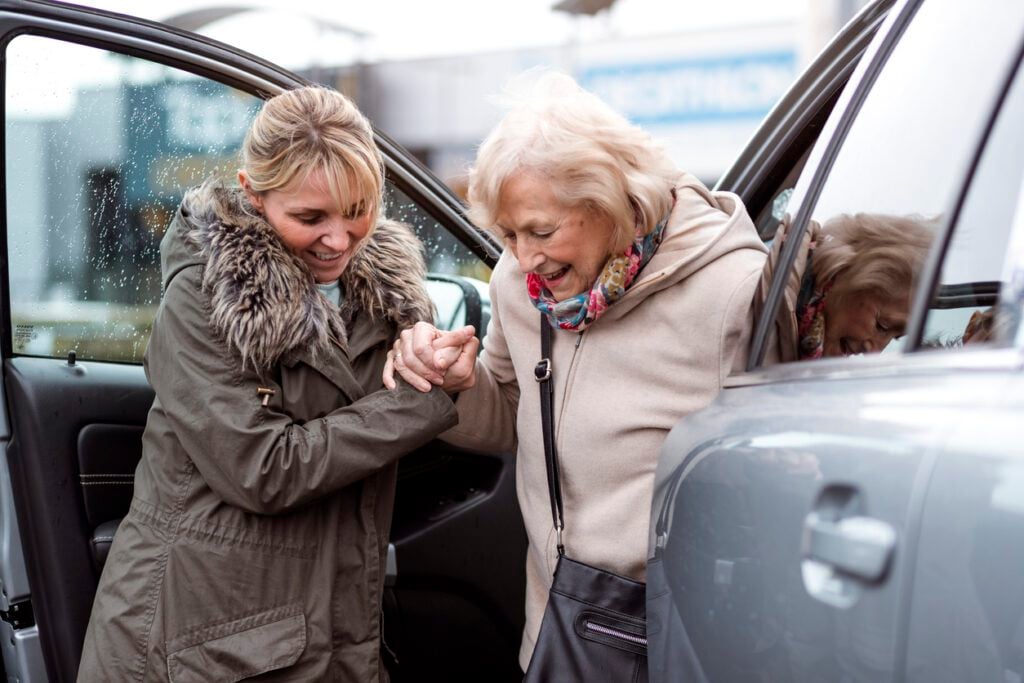 What is rheumatoid arthritis?
Rheumatoid arthritis is most common among women and usually affects people once they get to between 40 and 50 years old, however it can be diagnosed at other points. Around 400,000 people in the UK are affected by rheumatoid arthritis.
With this form of arthritis, it is the immune system which attacks the joint and leads to pain and swelling. The outer covering of the joint is affected first, before the rest of the joint is affected.
As rheumatoid arthritis progresses, it may affect the body's organs and tissues.
What are the other  forms of arthritis?
Ankylosing spondylitis
Cervical spondylosis
Fibromyalgia
Lupus
Psoriatic arthritis
Enteropathic arthritis
Psoriatic arthritis
Enteropathic arthritis
Reactive arthritis
Secondary arthritis
Polymyalgia rheumatica
Gout
Take a look at the NHS website to learn more about the different forms of arthritis listed above. 
How to care for arthritis
As there is no cure for arthritis, it is important other treatments and care options are implemented to help those with the condition continue to live well and independently.
For osteoarthritis, lifestyle changes as well as medication and sometimes surgery are recommended. For rheumatoid arthritis, treatments can include physiotherapy, surgery and medication – all of which are done with the aim of slowing the condition's progress.
Like any condition, there are a range of care options available to you which include:
Residential care home
Nursing care home
Assisted living
Live-in care
24-hour care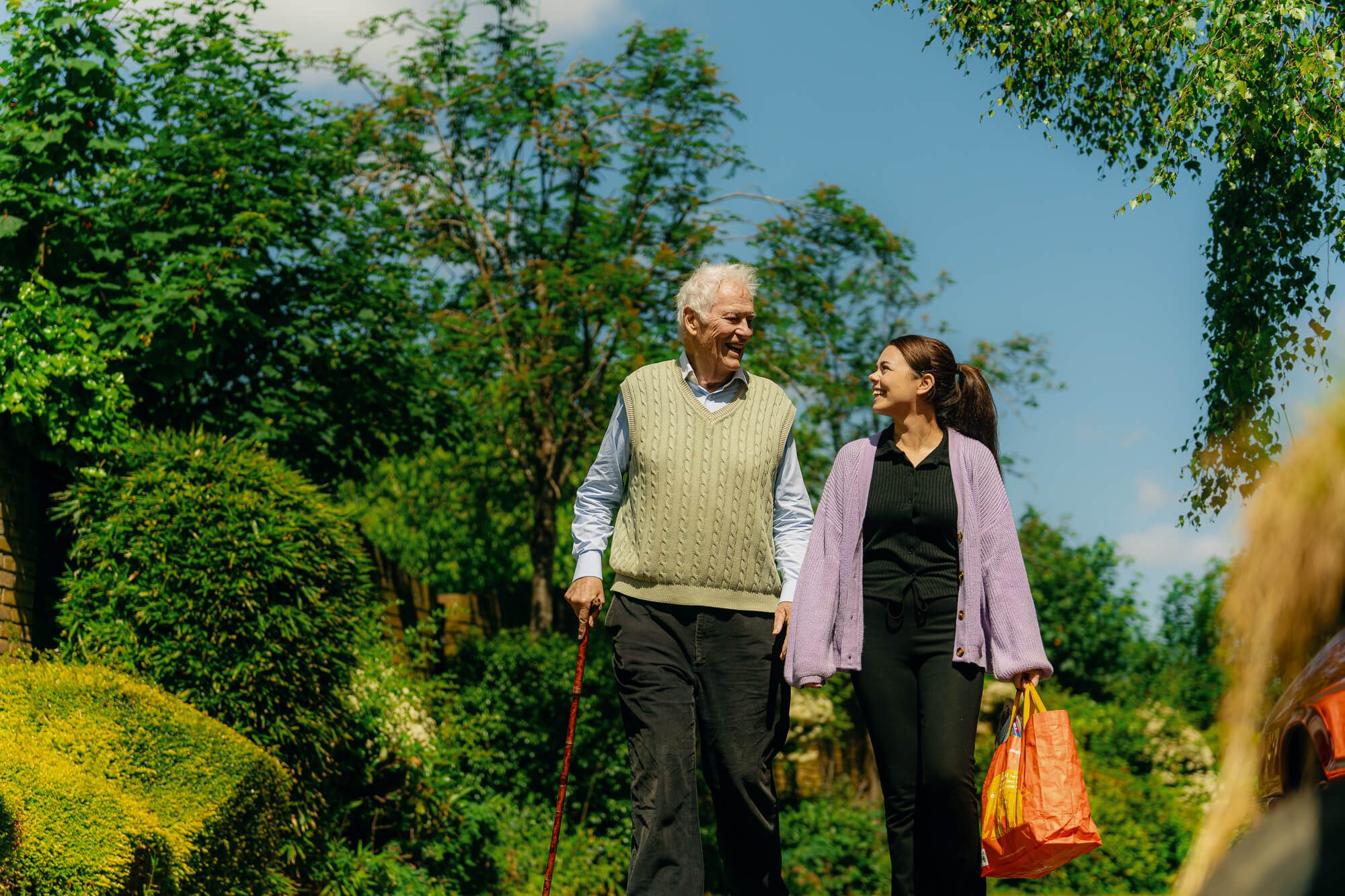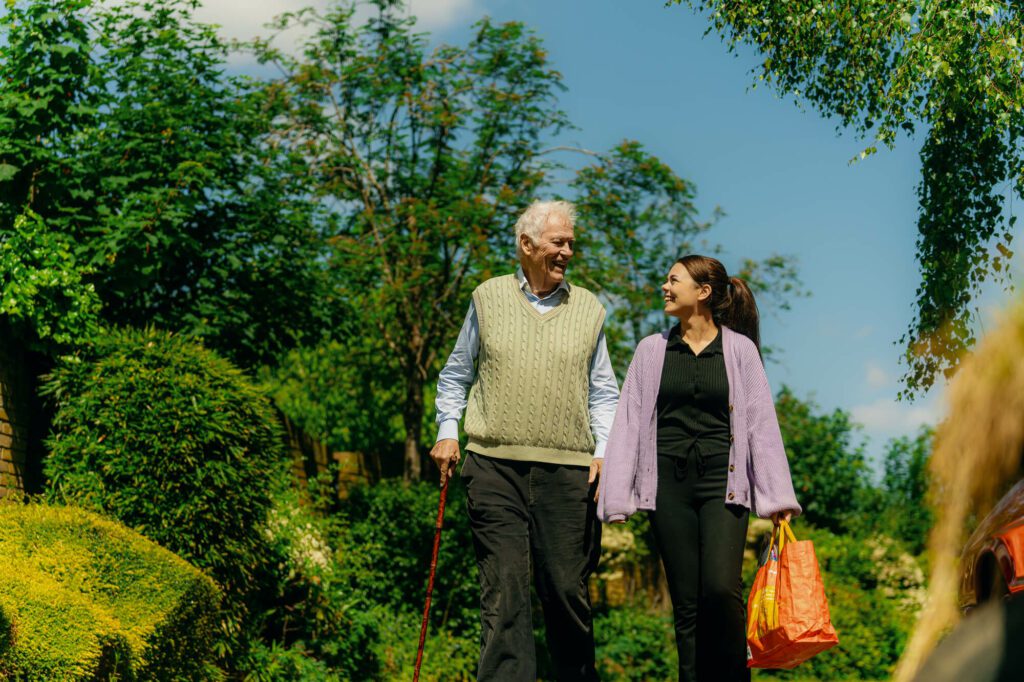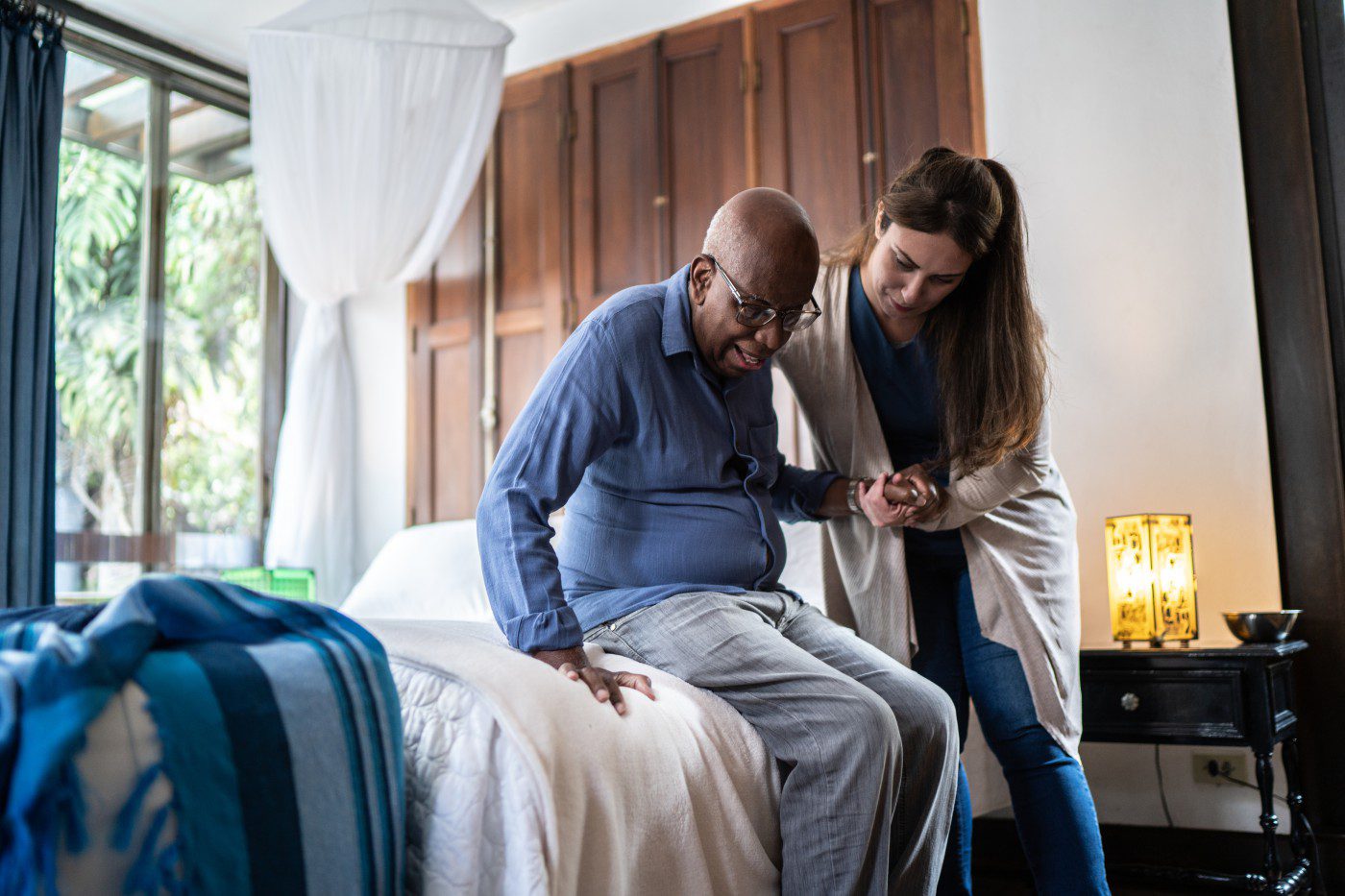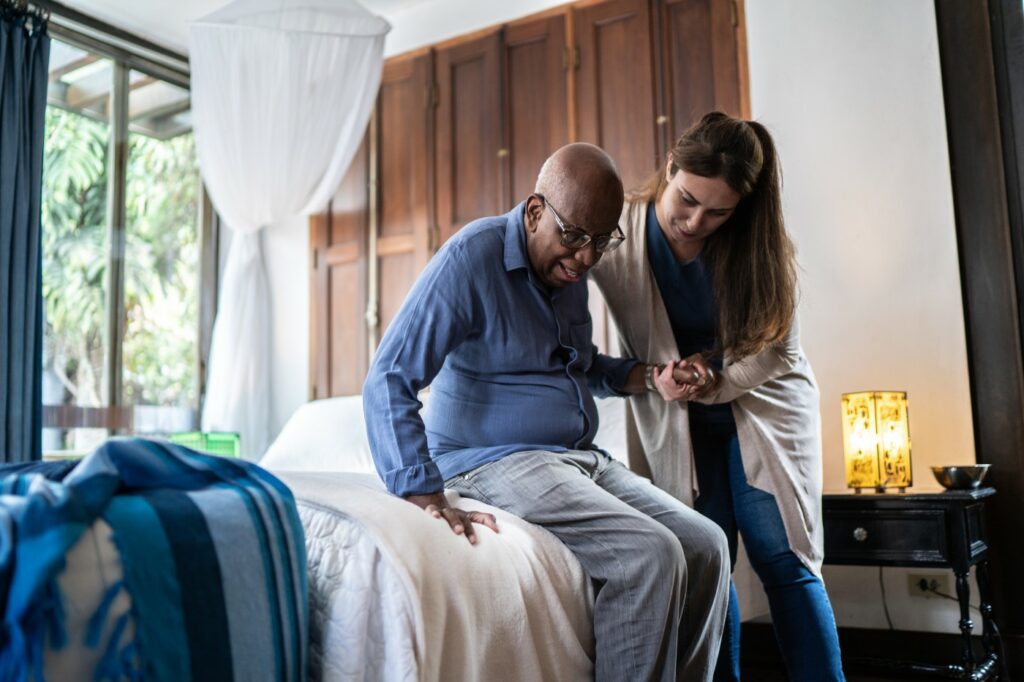 In order to help you make the most informed choice when it comes to the best type of care for your loved one, we have put together a guide on the different care options available to you.
In a lot of circumstances, arthritis is not a life-limiting condition however it can inhibit a person's ability to retain their independence. For this reason, 24-hour care and/or nursing care is most likely not required unless a person is exhibiting challenging behaviour, has other medical needs or has rheumatoid arthritis which is progressing.
Residential care homes would provide a person with arthritis the support they need on a day-to-day basis as well as activities, food and socialisation, where assisted living would provide similar support – with a little more independence.
Domiciliary care may be useful in the early stages of arthritis care, allowing an individual to gain assistance with tasks such as washing hair and making and eating meals. However, live-in care would provide full-time support, within a person's own home, which allows them to remain as independent as possible.
A person with arthritis will likely have the ability to retain a lot of their independence, and with the support of a live-in carer would be able to continue living their life how they always have – choosing to stay in their home, with their belongings, eating the meals they love and seeing their friends.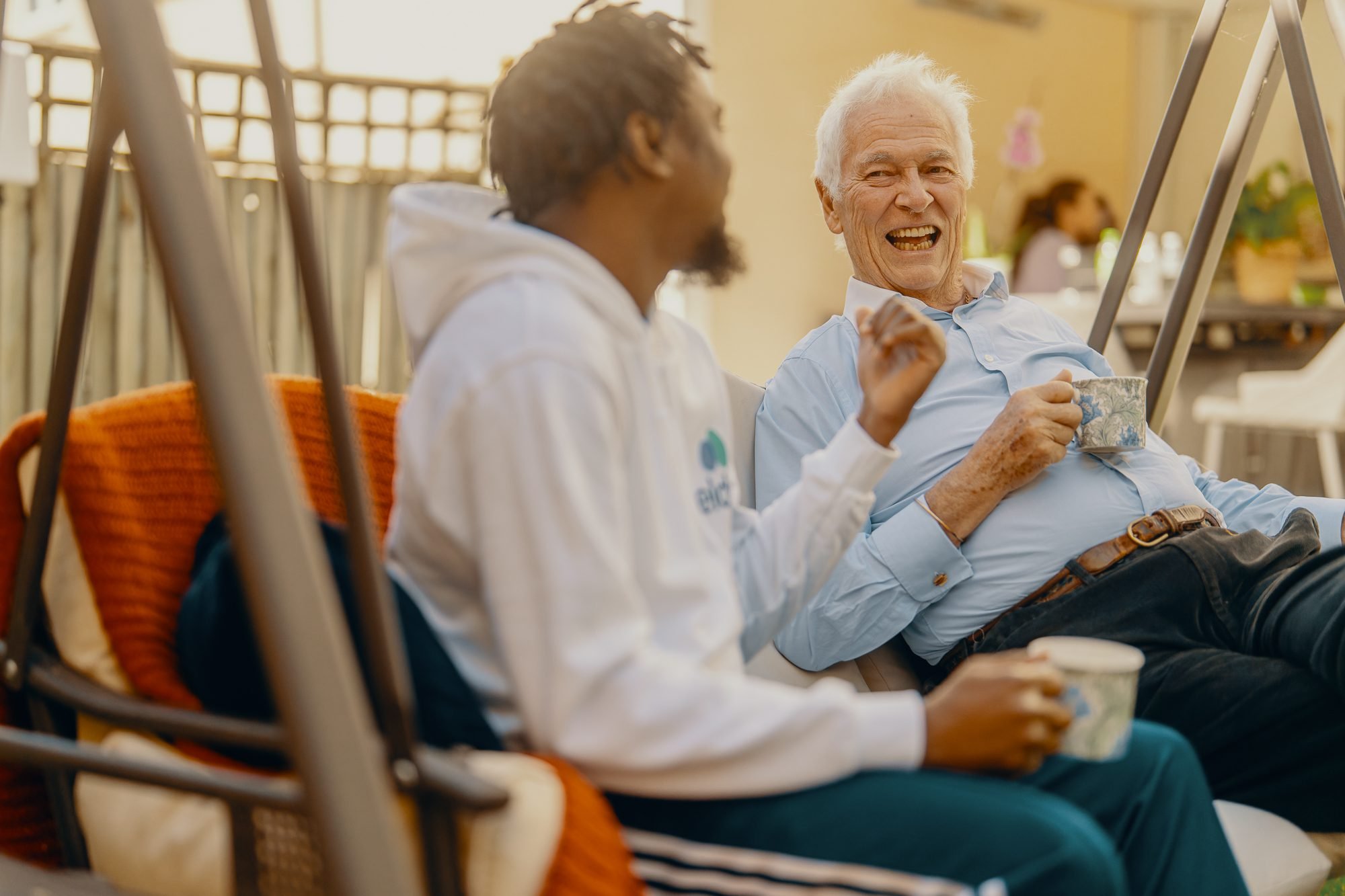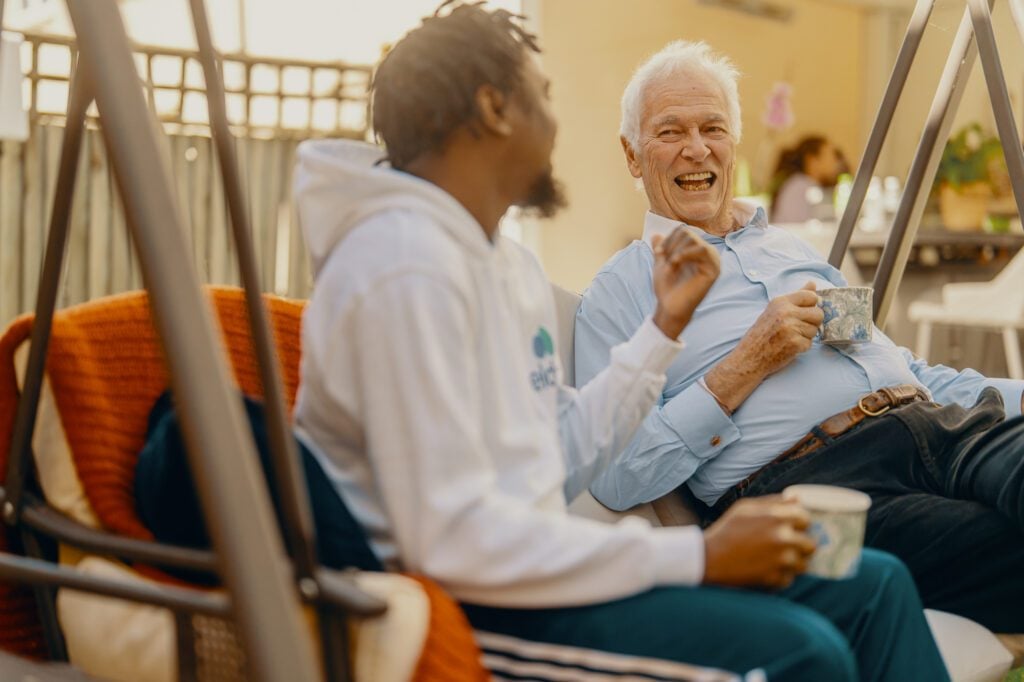 How can Elder help with arthritis care?
We offer live-in care and hourly care services for a number of complex conditions, with arthritis care being one of them. Our carers are experienced in providing high-quality complex care to those who need it.
Whether it is performing housekeeping tasks, preparing meals, doing the shopping, helping with pets, or supporting with medication and treatment needs, a live-in career is there to support all care needs.
At Elder we match individuals with private carers based on their specific care needs as well as their personality so you can be reassured that the right person is caring for you or your family – with a trial period so you can be perfectly certain.
More choice
Choose your carer from our 5000+ community, and manage care easily with your MyElder account. 
More control
Whether you need care in 24 hours, or are planning ahead, we can help you take control.
More support
Our support specialists and clinical team are here to listen, guide, and empower 7 days a week.
More value
No surcharges, no hidden costs, and no joining fees– just truly personalised care.
Read more about arthritis care
From early signs to  treatment – discover the essentials below


  Arthritis Care: What Causes Arthritis in the Elderly? Arthritis, which causes painful and inflamed joints, can affect anyone at any age. However, we tend
Read More »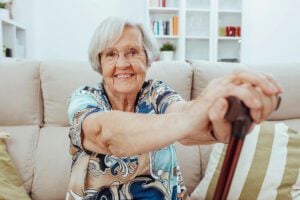 Quick links Paying for residential care Paying for home care Free care funding calculator Four step funding plan Things to remember What does arthritis feel
Read More »