Quick summary
Emergency home care can be required for a variety of reasons – for unexpected respite or to help support short-term illness or recovery.
This type of care can be arranged quickly, with minimal hassle to ensure your loved one gets the care they need.
Arranging emergency home care helps to avoid disruption in routine, should the primary carer become ill or other family obligations arise.
There can be a variety of reasons for emergency home care – the key aspect is 'emergency'. This could be an emergency for the current primary carer – meaning that respite care is needed at short notice, or emergency in terms of a quickly developing situation causing a person to need immediate care.
Thankfully, live-in care can be arranged for these individuals so that they get the care and support they need, as quickly and efficiently as possible.
What is emergency home care?
Emergency home care for the elderly may seem like a fairly broad term, and in many cases, it is – emergency home care can be personal to the individual and at Elder we aim to cater to these different circumstances.
In general, emergency home care may be needed in two instances. The first is in an emergency situation in which a person's condition or circumstances are developing quickly and care is required to support them.
The second is when there's an emergency situation relating to the primary carer – it may be that another family member is ill, or that the primary carer themselves is poorly or injured and can't work.
In either situation, being agile and able to efficiently arrange quality care is essential. At Elder, in an emergency there are a few things we can do differently to make sure the process happens in the most efficient yet thorough way.
When care needs to be arranged as an emergency, we have ways of shortening the arrangement process. For example, one aspect of our service is personality matching, however in an emergency situation we can skip this and match a carer based on essential skills and experience relevant to the care required.
When is emergency home care needed?
If short-term home care is needed in the absence of the primary carer, this is referred to as respite care.
Generally, reasons for respite care include holidays, prior commitments and general periods of rest. Usually respite care will be arranged in advance and planned for a while. However, it can't always be planned for and things can happen out of the blue. In some instances, the need to get respite care in place may be an emergency.
Emergency respite care is common if the primary carer comes down with an illness or is called away to attend to other commitments such as family obligations or occasions. In these circumstances, emergency home care can be put in place to reduce disruption in the care routine and avoid the care recipient having to enter a care home for short-term care.
Emergency home care can also be provided as a solution to early or unplanned discharge from hospital. Usually, when leaving hospital a person may have intermediate or convalescent care options in place but if discharge occurs earlier than planned emergency care can help ensure continuity in care.
As well as respite care and early discharge, there are a number of other scenarios where emergency home care may be required such as:
In an elderly couple, if one becomes ill or passes away

Sudden health deterioration

An unexpected accident or fall
In the above situations, emergency home care can help to support the person through a time of hardship – in the short and then potentially in the longer term if necessary.
How can emergency home care help?
Emergency home care is provided by experienced live-in carers whose duties can include:
Supporting with daily errands

Personal care

Housekeeping tasks
All of these can help in an emergency situation. In addition the following can also be incredibly important in emergency home care. Especially if the person has come down with an illness or is recovering from an injury:
Food preparation

Meal planning

Medication prompting
Emergency home care can be especially valuable for certain complex conditions, such as dementia, as interruption in the regular care routine can significantly impact the person's wellbeing. Emergency respite care aims to prevent such disruption.
Short-term live-in care
Whether you need care for just a few days, or a few weeks, we'll connect you to a qualified live-in carer, you can trust to care the way you would.
How can I pay for emergency care?
The way you pay for emergency care will differ depending on circumstances – you may be entitled to council funding, help from charities or you may need to fund the care yourself.
In order to receive council funding, a person needs to have had a care needs assessment – so where respite is concerned it may be possible to receive some assistance if your loved one has been assessed.
If emergency care is required following early discharge from hospital, they may be entitled to six weeks free care from the NHS – referred to as intermediate care.
If none of these apply, seeking assistance from charity is sometimes an option – or you will be looking at funding the care yourself. If you need to look into long-term funding options, there are a range of solutions that may be available to you.
Answering your questions
It's likely that you'll have many questions about emergency care, and we're here to answer these questions as quickly as possible – the most efficient way is to give us a call on 0333 920 3648. Generally, at Elder we can turn a care request around in 48 hours to ensure minimal disruption to a person's care schedule.
The emergency care required can be short-term, and even progress to long-term if needed. The cost of the care will be based largely on requirements of the individual and the time period. You can arrange emergency home care by getting in touch with one of our friendly advisors.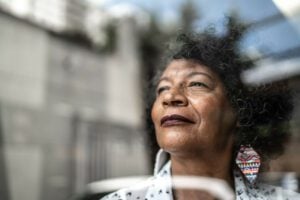 COPD care It's estimated that around 3 million in the UK people may have Chronic Obstructive Pulmonary Disease (COPD). However, the majority of these will
Read More »