Assisted living offers 24/7 support but still allows a person to live independently. A person lives in a self-contained flat with their own front door, but staff are usually available up to 24 hours a day to provide support. Support is tailored to the individual and can include help with washing, dressing, going to the toilet and taking medication. Assistance with shopping, laundry, and cooking may also be provided. 
What is assisted living?
Assisted living (also known as extra-care housing, or residential assisted living) is when a person or a couple moves into a specialist housing complex, known as an Assisted Living Facility. It could be described as residential care, but the residents live independently in their own unit – usually a self-contained flat, with its own front door. These properties are often smaller and easier to manage than a traditional house. 
It's designed to make daily living easier and safer – while helping elderly people maintain their independence. Different providers vary in terms of the provisions and levels of care they offer, but you can usually expect there to be care staff or nurses available 24 hours a day, to provide direct patient care when needed. 
There is likely to be a programme of communal activities too, and participation in these would always be optional.
How is assisted living different from sheltered housing? 
Older people may choose to move into sheltered housing instead of assisted living. Sheltered housing also provides a self-contained, accessible apartment – sometimes referred to as a retirement home/housing. Sheltered housing providers will usually have wardens and managers on site to help with any problems, as well as 24-hour alarm systems in each property for emergency response – for example, if a resident has a fall. However, providers of sheltered housing are not regulated by the Care Quality Commission (CQC) like assisted living facilities are, and therefore don't offer any level of social care or nursing care. 
What support is available in an assisted living facility?
Facilities can help with domestic tasks such as routine cleaning, laundry, and shopping. Most providers of assisted living facilities will also offer help with personal care – including washing, dressing, toileting, and taking medication correctly. Some facilities have trained nurses who can provide medical attention when this is needed.
Assisted living facilities are equipped with a call system that can be used to summon help 24 hours a day if this is needed. This is important for anyone who has problems with their mobility or general health. In addition, most facilities will also offer – 
On-site management and support staff around the clock 

An alarm system, with pull cords in bathrooms and other high-risk areas for 24-hour emergency response 

A comprehensive list of social activities and clubs for residents – this can be particularly beneficial for those who have become isolated or lonely or are prone to mental health issues such as senior depression.

Communal areas – such as lounges, gardens, and cafes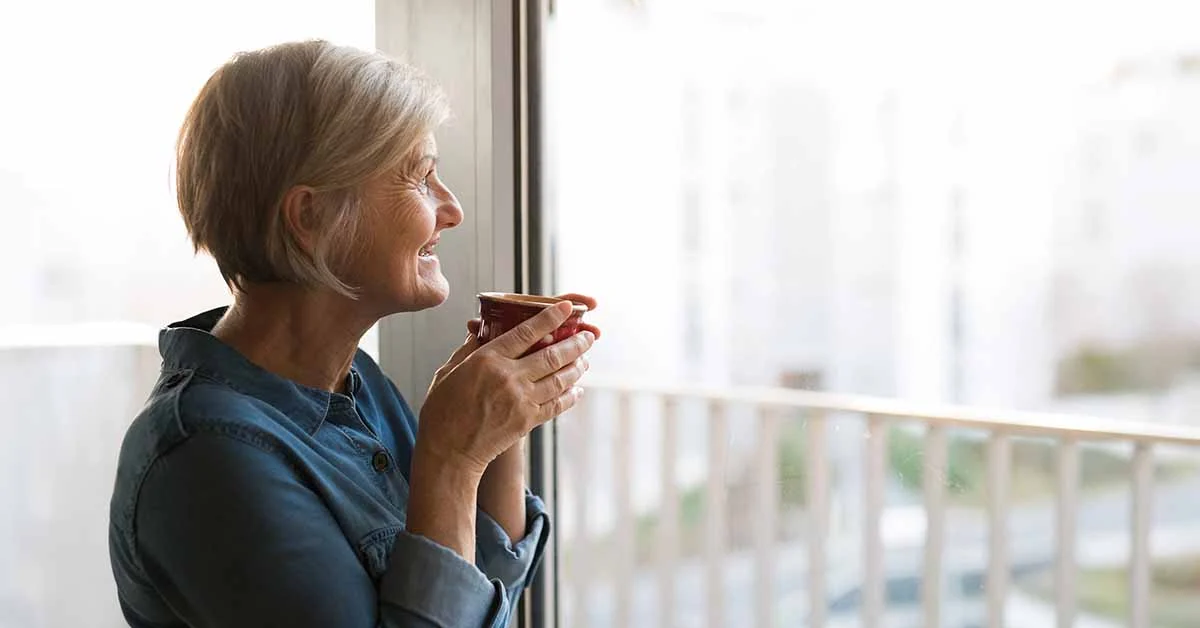 Is assisted living suitable for anyone?
Assisted living housing usually has a minimum age for residents between 55 and 60 – depending on the facility. 
The resident population of each facility will vary, but will often be no more than 100. 
It's often a strong consideration for older people who are still capable of independent living but need some regular support to do so. Think of it as an option that sits between sheltered housing, and residential care in a care home. 
They're probably not suitable for those who require regular or complex medical care. For example, people recovering from a severe illness such as advanced COPD may be more comfortable in their own homes with a live-in carer to support them. People may be better suited to a specialist skilled nursing facility if they're living with a critical illness, such as cancer – which is unlikely to get better or shorten their life. 
Some assisted living services are specially designed for people living with dementia. Some offer dedicated memory care – a regular programme of enriching therapies to stimulate the mind, as well as social activities such as art classes.
However, it's unlikely that it will be a suitable long-term care option. As the condition progresses so do the risk factors for injury – people can experience reduced mobility, increased confusion, and difficulty eating and taking care of themselves. At this stage, a carer is usually required 24 hours a day to keep them safe – which is when many people choose live-in care. 
If you do choose this type of care, it's advisable to bear in mind that your loved one's needs can change meaning they are no longer able to stay in their assisted flat safely. It can help to discuss the care your loved one is likely to need not just in the immediate future, but over the coming months and years with their doctor, community nurse, or social worker.
Having a care needs assessment can help to indicate the level of care that will suit your loved one best, both now and in the future so that you are equipped to make the best decision.
For some people who need very little care, assisted living facilities can offer the security of a safe environment, where the support they may need in the future will be available should their health or mobility begin to deteriorate.
What are the pros and cons of assisted living? 
There are some additional considerations when choosing between assisted living and other care options too –
Pros
Private self-contained property

Secure care facility with staff available 24/7

Supports independent living 

Healthcare personnel on-site to support with nursing care and social care 

Support with day-to-day tasks – as needed

Essential amenities on site such as shops and cafes 

Optional recreational activities 

Strong sense of community 
Cons
Involves the upheaval of moving

Properties are smaller and may require residents to downsize or get rid of some possessions 

Location can be limiting – may not be as easy for the family to visit if it's far away or has poor transport links 

May not be 

pet friendly 

Not suitable for those with complex care needs 

Doesn't offer one-to-one care from a dedicated carer 

Can incur additional costs and charges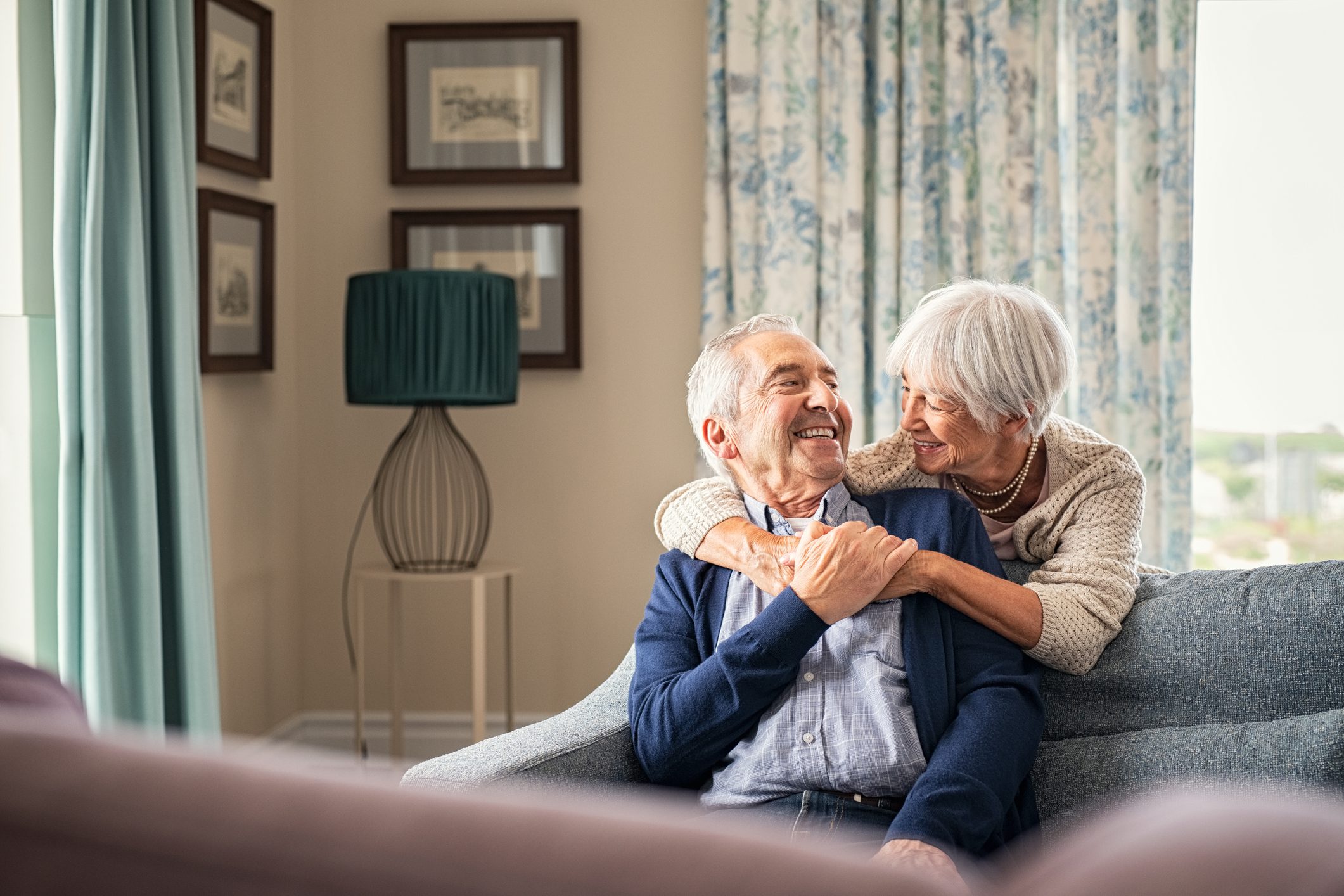 Different types of assisted living facilities
Assisted living facilities are most commonly made up of self-contained flats. However, some facilities do offer houses or bungalows. Usually, They should always be in a secure compound that is not accessible to the general public. Residents and staff will have keys, but visitors would have to be admitted – usually by signing in via a reception area. Some may have set contact times/visiting hours – however, these are usually a lot more flexible than traditional care homes. 
Depending on the size of the complex, there may be leisure facilities on the site. Some have their own cafes, shops, hairdressers, and even dental care services that are for use only by assisted living community, so everything you need is at hand.
In addition to communal areas inside, many facilities have communal gardens or outside spaces for residents. In some, the properties may have individual gardens, which can be an advantage for anyone who enjoys gardening.
Renting or buying
In some assisted living facilities, residents can choose whether to buy or rent the property. There are sometimes different options such as lease schemes or shared ownership available. Service and maintenance charges may also be incurred, and if care is needed, this may be an additional cost, although it may be included in the purchase payments or rent.
Properties are often sold at a lower market value than 'traditional' housing. If you're interested in buying a property, your local council will be able to tell you if there are any on the market. You can check the details and ratings of each facility's available properties using the Elderly Accommodation Counsel directory.
Overall, assisted living can be less expensive than residential or nursing homes, which makes it more attractive to many people, but it must be suited to a person's daily needs. 
The cost of assisted living
Assisted living costs can vary considerably depending on various factors such as –
Where in the UK you're looking

Whether you rent or buy

The facilities on offer

Any additional services provided by the provider 

The level of support you need

Whether there are additional maintenance charges for upkeep of the property and grounds. 
As such, it's impossible to give a general figure for the cost of assisted living – however, it is usually cheaper than residential care. Bear in mind you will still need to pay utility bills as with any property you rent or buy – however you could be eligible for a reduced rate for these. 
It's helpful to obtain a breakdown of what services are provided for the cost when researching your options so that you can compare them effectively.
Choosing an assisted living facility
There are various factors to take into account when selecting an assisted living facility.
Firstly, you need to search in the location of your choice, possibly near family members or in your local area.
When you have decided on the location, you need to think about the additional requirements that are important to your loved one, such as shops, outside space, or leisure facilities.
If this is a long-term move, you may want to ensure that the provider you choose can offer care if your loved one's health deteriorates.
Moving from a house into an assisted living facility may mean that there is not the space for all their possessions, or for a private live-in carer if your loved one should need this in the future. This means they may have to go into residential care if their needs can no longer be met in the assisted living facility. Asking to see floor plans and tours of the available properties can help you understand and compare the space available, and picture how your loved one may adjust to assisted living. 
The final step is to check availability. If your loved one does not need to move urgently, it may be worth going on the waiting list if they have a strong preference for a particular assisted living facility.
This article is for informational purposes only and not to be taken as medical advice. For medical advice, always consult your GP.
The Invisible Demographic: Empowering those Growing Older Without Children
With over a million older people ageing without children and the bulk of unpaid care in the UK provided by family, there is a real urgency for age organisations and policy makers to acknowledge the issue, says Ageing Well Without Children founder Kirsty Woodard.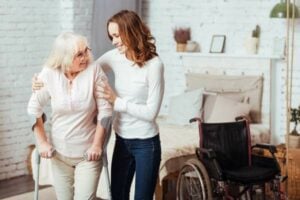 A guide to home safety for the elderly As your loved one grows older, you may become more concerned about how safe they are at
Read More »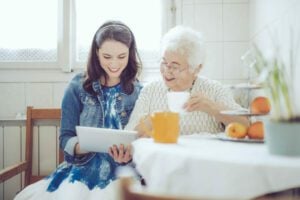 It's natural to need a little help with things as we age. However, if you or a loved one is finding daily tasks more difficult,
Read More »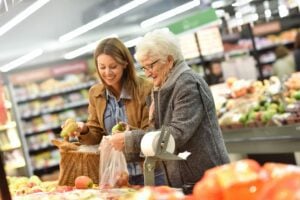 Should Your Ageing Parent Move in With You? The number of people living with their ageing parents is on the rise, and it's not surprising
Read More »