Everyone wants to find somewhere safe, secure and comfortable for those they love, but there's no easy way around the question of just how much high-quality, trusted care will cost.
That's why we've put together this guide covering all the information you need about the cost of long-term care, to help you make the decision that's right for you. Whether you're just starting to consider the options available to you or you're much further down the road, this guide is the ideal place to get a better understanding of the costs involved.
We'll walk you through the variety of care options and the basic costs of each of them. We'll then take a look at the forms of support available to you – from government subsidies to equity release schemes – as well as break down the legalese you're bound to encounter along the way.
---
We'll be honest: there's no simple answer to how much each type of care will cost you.
It's probably not what you wanted to hear, we know. But while we'd love to tell you exactly how much you can expect to pay each year, it's impossible to say without knowing your personal circumstances – how much care your relative needs, where you live and so on.
What we can do is take you through the basic costs of each of the five most popular care options. In this chapter, we'll start with the three types of care that take place in the home: caring for someone yourself, domiciliary care and live-in care.
Caring for someone yourself
Ongoing practical, personal and emotional support
Ensures more control over scheduling
Suitable only for someone with low-level needs
How does caring for someone yourself work?
When you care for a loved one yourself, you take personal responsibility for their care duties.
There are two ways you might choose to do this. You can either visit them in their own home and provide care on an intermittent basis, or you can invite them to live with you and look after them as and when they need it.
By choosing to visit someone in their own home, you have the flexibility to offer as much care as required when it suits you. The care recipient, meanwhile, is able to stay put and maintain their existing support structure. In short, neither of you needs to significantly change the way you like to do things.
It's no major surprise that many UK carers and care recipients prefer this option, but it's not always suitable. After all, your relative may require more attention than intermittent visits can provide, it may become a struggle to balance caring with other responsibilities, such as work or childcare, and distance may prove a stumbling block if you're not based in the same area.
In these instances, you might prefer to care for them by moving them into your own home. This means you're on hand to offer support – medical, physical or emotional – whenever they need it.
The cost of caring for someone yourself
If your loved one lives independently, your home or theirs may need to be adapted to accommodate their changing needs.
You may, for example, need to budget for all sorts of specialist equipment: handrails (£50-150 each), stairlifts (£900 and up) and easy-access shower facilities (£200 and up, depending on requirements, plus labour), to name a few. You may also need to improve overall accessibility to your property, with ramps from around £40.
On top of this, there are all those little expenses – bills, petrol, shopping and more – which can start to add up. Given that they depend so heavily on the extent of care involved, it's hard to estimate exactly how much this will cost. That's why we recommend getting into the habit of creating a plan.
Plans are a useful way to predict what you might spend in the next quarter- or half-year, and to see how your prediction stacks up at the end of that same period. You should always overestimate every expense, to make sure you're always within your budget and won't be caught off-guard by those added costs you didn't see coming.
"Around £23 billion is spent on care each year in total, of which £15.7 billion is for residential care and £7.3 billion for domiciliary (in home) care." Which Elderly Care
Domiciliary care
Professional care alongside an independent lifestyle
Limited control over scheduling
Suitable for someone with low to mid-level needs
How does domiciliary care work?
In domiciliary care – also known as home care – your loved one receives home visits from a professional carer.
This means their way of life needn't change significantly: they can continue to live independently – without having to depend on family support – while receiving intermittent visits from a healthcare professional.
If their needs are limited, a daily check-in may be enough. But if they have particular medical requirements, they'll likely need a district nurse or healthcare assistant to visit more regularly – to administer medicine, change dressings, perform medical obs and so on. These caregivers can also help with personal care, including washing, dressing and feeding.
The cost of domiciliary care
If your family opts for domiciliary care, you may need to cover the costs of home modifications.
We've gone into this a little above, but there's plenty of other equipment out there to help make your relative's life easier, and a quick Google gives you a basic idea of how much it'll all cost.
Professional care itself is generally charged at an hourly rate. During the day, this is likely to be between £10 and £30 per hour depending on where the care recipient is based. This price goes up for overnight care, and may be charged at a nightly rate rather than hourly – usually upwards of £100 a night. You may find you have to pay a little more at weekends and bank holidays, too.
Let's say a home carer costs £17 an hour, and the care recipient needs them for two hours a day from Monday to Friday. By the end of the year, this will have cost you a total of around £8,900. That said, both your own peace of mind and your loved one's continued independence may well make this a worthwhile investment.
Live-in care
Round-the-clock professional support and companionship
Continued independence in familiar surroundings
Ideal for someone with low to mid-level needs
How does live-in care work? With live-in care, a professional caregiver moves into the care recipient's home and provides round-the-clock support. There's no need to uproot, only to be able to accommodate a new tenant. The care recipient can stay close to friends, family and the structure of support they've built up, all without compromising their independence. You, meanwhile, have the flexibility to visit when you can, knowing there's always someone around when you're not there. The caregiver is a qualified professional, with specialist training in low to mid-level needs. They have experience in medical requirements and supporting physical and behavioural issues, with the added bonus of offering constant companionship to those most important to you. Providing private live-in carers is our specialty, and we spend a lot of time making sure Elder-approved carers and care recipients are a good fit for one another. In short, we choose people who aren't just top notch at what they do, but who will become a part of the family. The cost of live-in care As your loved one is able to stay put in their own home, you may – as with the previous care options we've looked at – need to cover certain expenses to modify the property. You need to pay the caregivers themselves on a weekly basis. Elder-approved carers, for example, cost
£1295
a week, and promises far more for your money, with dedicated, one-on-one support in familiar surroundings. Keep in mind that you will also have to come to any arrangement on a food budget. You can do this by working it out directly with the carer, or simply as one of our team to provide a managed food budget. This can vary, but we'd typically suggest £30 per week towards your carer's meals
You've started to get the gist of how much it would cost for your loved one to continue living in their own home. So let's take a look at the costs of care in an assisted living facility or residential home, and see how it stacks up against what we've seen so far.
Assisted living
Ongoing low-level care in new surroundings
On-site access to a range of services and activities
Ideal for low to high-level needs
How does assisted living work?
In an assisted living facility, residents have their own private living space – usually a self-contained apartment or bungalow – within a residential care complex.
Your loved one can live an independent life just as they did before, buying or renting a space which they can then call their own. If they have medical, physical issues or challenging behaviours, staff and nurses are on call 24 hours a day, and there's emergency support in case of any accidents.
Otherwise, your loved one is free to enjoy their day-to-day. They have access to communal facilities, including hairdressers, shops and gyms, and can experience a self-contained community of friends on their doorstep.
"When it comes to caring for an elderly person, it can be hard to strike a balance between giving what help is needed and being too overbearing. Try to treat the elder in your life with as much respect as possible, and he or she will be most likely be grateful for your assistance."

Shelley Webb, The Intentional Caregiver
The cost of assisted living
To live in an assisted living facility, your loved one generally has to rent the home they stay in.
The value of the home depends on a number of factors, including its size and the number of communal services on offer in the facility. You'll find small homes in standard facilities at around the £500 a week mark, but for a larger property surrounded by more services, you may have to pay anything between £1,000 and £2,000 a week. These costs may or may not include nursing care, so be sure to enquire with the facility itself.
Homes come with their own cooking facilities, so you still need to cover the cost of groceries and other amenities. There's no reason monthly living expenses needs to change, but, as ever, it's worth putting together a plan based on what you already know of your loved one's spending habits. Some community services may also cost extra, but these are entirely optional.
Keep in mind that if your loved one moves into an assisted living facility, they can put Personal Independence Payments (PIP) or attendance allowance towards the cost. We'll go into both of these in more depth in the 'Financial support from the government' chapter.
Care homes
Provide continuous support in a shared residence
Fully-equipped to cater for those with medical issues or limited mobility
Ideal for those with mid- to high-level needs
How do care homes work?
In a care home, your loved one is attended to around the clock by healthcare professionals in a communal residence.
Every resident has their own bedroom and ensuite, but shares all communal areas – lounges, gardens, dining rooms – with other residents. Fully trained staff are on hand to prepare meals, bathe residents, conduct moderate medical care and organise activities. Some homes also offer 24-hour nursing and rehabilitation for more serious issues.
While low-risk residents are allowed to leave the facility during the day, many residents require ongoing supervision for their own security.
The cost of care homes
The cost of care homes vary but on average, you can expect to pay in excess of £50,000 a year for a room.
If you need more specialist care – medical nursing for a specific condition such as advanced dementia, for example – this is likely to be closer to £60,000. The costs vary largely depending on your location, with the highest being in the south east of England.
These care home costs include almost every service the care home offers – meals, physical care, medical tests and so on – so there's no need to worry about paying for living expenses or bills. There may also be some additional costs for medical requirements that aren't covered by the home, as well as optional extras such as trips out, hairdressing and condition-led therapies.
Read more on care options
Care homes: What to look for
Choosing a care home for your elderly loved one is a significant decision, and you need to be sure that you find the right one.
Preparing for care: Live-in compared to the care home
We'll give you a rundown of what care homes and live-in care are and how they differ. Plus, we'll take a closer look at how arranging care works in both cases, and how this may affect your decision
Are care homes the only solution?
Most people tend to assume that a move into residential care is their best option, but in fact, this is not necessarily the case.
Maybe you've already settled on the kind of care that fits your family best. Maybe you're still trying to come to a decision. Either way, now's the perfect time to start thinking about government funding initiatives you may be able to take advantage of.
There's a number of ways the government can help your family with the costs of care, and these initiatives could – eventually – make your life a lot easier. Only problem is, it's often a long process to get there.
While we're sorry to say we can't do the applications for you, we can take you through the steps involved and make the journey that little bit easier.
Local authority funding
In some cases, your loved one may be able to receive partial funding from their local council.
They need to speak directly to social services in their area and complete a care needs assessment to find out if they're eligible. It's worth highlighting that if you live in England or Northern Ireland and have assets of greater than £23,250, you're automatically discounted. This figure differs for Wales (£24,000 for care at home, £30,000 for care in a home) and Scotland (£26,500).
The care needs assessment helps the local authority gain a better insight into the extent of care required, as well as a broader understanding of your loved one's specific needs. The person in need of care can do it themselves over the phone or in person, or you can do it on their behalf. In either case, you'll need to provide the care recipient's:
Address
Date of birth
Contact details
GP's address
At some point, they also need to complete a means test. This is essentially an appraisal of their financial circumstances, to establish what you need to contribute towards the total cost of care.
Your point of contact then comes back to you with their decision as to whether you're eligible for funding, and, if so, a recommended care plan. Once agreed, it's put into writing. The overall process can take a two or three months from start to finish.
How much can we expect to receive?
There's a limited amount of money available for local councils to allocate, so those who receive full or majority funding are in short supply. This level of funding generally goes to those who live alone, have recently been discharged from hospital or can't manage without care.
For those of lower priority, the council may agree to subsidise individual needs, such as rehabilitation or home adaptations. This is all laid out in a support plan, which outlines when, how often and from whom you'll receive the required services. The financial value of this plan ultimately depends on your situation.
Direct payments
Direct payments – also known as a personal budget – are government contributions the care recipient can use to independently arrange their care.
Like local authority funding, your loved one will receive ongoing financial support. But rather than having to construct a care plan with another party, they can use this money however they see fit. This gives your family more choice, control and flexibility over how you meet their care needs.
To find out whether you're eligible for direct payments, you need to get in touch with your local council and complete the same funding assessment as above. Remember that your eligibility is once again affected by the value of assets.
How much can we expect to receive?
Those eligible for direct payments generally receive between £50 and £600 a month, depending on the extent of their needs.
NHS Continuing Healthcare
NHS Continuing Healthcare is a care plan which includes full financing for any services that take place outside the hospital.
To find out if your relative is eligible, they need to visit their GP, who will complete an initial checklist and refer the case directly. They are then invited to take part in a full assessment with a multidisciplinary team of healthcare professionals.
This group reflects on a whole range of needs – including behavioural, cognitive, physical and nutritional – and assesses which of them, if any, are priority concerns. They look into the complexity and severity of these requirements, and how predictable they are moving forward.
You'll have a decision within a month about whether or not your loved one will receive these sources of funding for care. If they do, your family then works collaboratively with a professional to create a bespoke care and support package.
How much can we expect to receive?
If you receive NHS Continuing Healthcare, your loved one won't have to pay a penny towards the cost of care outside the hospital.
They're only considered eligible, however, if they are perceived as having severe needs in at least two of their priority areas. Keep in mind, too, that funding depends on need rather than diagnosis. In short, if the needs of your loved one change – even if their medical condition hasn't – your funding may be at risk.
In some cases, the NHS may decide to work with your local authority to cover the costs of care. This is known as a 'joint package'.
NHS-funded nursing care
The NHS may pay a weekly rate for a registered nurse to visit your relative in their care home. This is known as NHS-funded nursing care.
The assessment process is the same as for NHS continuing healthcare – i.e. via a GP and then a panel of experts – as you'll only be offered this option if your loved one has failed to qualify for the former. It's also exclusively for those who live in care homes, since the care will be provided by nurses working directly with the provider.
If the care recipient is eligible, the NHS will arrange and fund nursing on their behalf. This covers a whole range of nursing services, including planning, supervising and monitoring healthcare tasks, as well as one-on-one care.
How much can we expect to receive?
With NHS-funded nursing care, you receive a contribution of £155.05 per week. This works out at around £8,000 a year.
Benefits for care recipients
Personal Independence Payment (PIP)
Personal Independence Payment, also known as PIP, goes towards the costs of long-term health conditions and disability for those below the age of 65. It's very similar to Disability Living Allowance, which is being phased out in favour of PIP.
PIP is made up of two components, and each of these is paid at a standard or an enhanced rate.
Standard weekly rate for daily living component £59.70
Standard weekly rate for mobility component £23.60
Enhanced weekly rate for daily living component £89.15
Enhanced weekly rate for mobility component £62.25
To claim PIP, you'll need to get in touch with the Department for Work and Pensions (DWP). The assessment isn't means tested, which means your loved one is evaluated based on the support they require rather than on their financial circumstances.
After a routine medical assessment, your relative will find out if they're eligible to receive PIP, and what component they fall into.
"Each year up to £3.5bn of Pension Credit and Housing Benefit goes unclaimed by older people."

Age UK
Attendance allowance
Attendance allowance helps cover the costs of care for those aged 65 and over. Like PIP, it isn't means tested.
Attendance allowance is specifically designed for those who need help with everyday activities, getting around and medical care. There are two rates available:
If you need help both day and night, you'll receive the higher rate of 

£89.15 a week

If you need help throughout the day, you'll receive the lower rate of 

£59.70 a week
To claim Attendance Allowance, you'll need to fill in a claim form and fire it over to the DWP. They'll then get back to you to discuss the care recipient further, and to confirm their eligibility.
Benefits for carers
If you look after someone for 35 hours or more a week, you may be entitled to carer's allowance.
This is normally £62.75 a week, though whether you receive the full amount depends on your financial situation. Make sure you also check the eligibility criteria carefully, as the person in your care must be a recipient of certain benefits – PIP, attendance allowance and so on – themselves.
If you look after someone for at least 20 hours a week, you may instead be entitled to National Insurance credits.
You should also use an online benefits calculator to investigate other means-tested benefits. You may be in the running for:
Income support
Income-related employment and support allowance
Jobseeker's allowance
Pension credit
Universal credit
Once you've exhausted your options with the government, it's time to turn your attention to the ways you can fund care for yourselves.
Savings and pension will go some way to help, and your loved one may have an insurance policy in place to ease the financial burden. They may even have assets they've been holding onto, which could help towards the cost of care.
But these options often only go part of the way to pay off your chosen care solution. That's why many people look to leverage value in their homes – by selling up, or by taking advantage of an equity release scheme.
What is equity release?
Equity release is the process of freeing up the money tied up in your home without having to move out.
Equity release schemes enable you to generate an additional income or access a cash sum, which you can then use to privately fund care without support from the government. The amount you make available depends on a number of factors, including the value of the property, the outstanding mortgage and the borrower's age and wellbeing.
There are two key types: lifetime mortgages and home reversion.
Lifetime mortgages
A lifetime mortgage is a tax-free loan secured against your home. The borrower repays the loan, plus the interest it's accumulated, at the end of the mortgage term – when they sell the property or pass away.
Anyone over the age of 55 can take out a lifetime mortgage on their property as long as it's their main residence, and they can choose to receive a one-off payment or a regular income. All the while, you still own your home, and can continue to live there for as long as you like.
When the mortgage term ends, the loan is paid off, along with the rolled-up interest in full. Alternatively, you might choose to pay the interest off on an ad hoc basis, to reduce the impact of compound interest.
At Elder, we've teamed up with leading lifetime mortgage provider Key Retirement to make the process of paying for care as effortless as possible. So if you decide to use live-in care with us, be sure to ask us about Key Retirement.
"You're not obliged to get professional advice when choosing how to finance your long-term care, but in most cases it's crucial to do so."

The Money Advice Service
The benefits of lifetime mortgages
Lifetime mortgages provide a guaranteed income or cash sum
They're fixed rate, so you won't be stung in an adverse housing market
The care recipient is able to stay in their own home
You stand to benefit from an increase in the value of the property
The equity released is free from tax
The disadvantages of lifetime mortgages
They may affect your loved one's entitlement to benefits
They can be inflexible in changing living and health circumstances
There may be arrangement, valuation and legal fees to pay
Home reversion
Home reversion is the process of selling all or part of your home to a specialist provider, in exchange for a tax-free lump sum or regular payments. It is available to all over 65s in the UK.
The homeowner sells their property, or tranches of it, at a price usually between 20% and 60% of its actual market value. How much they receive depends heavily on their age and state of health.
They then effectively become a rent-free tenant of the provider, though this shouldn't affect them on a day-to-day basis. It's only upon the sale of the property that the reversion company gets its share of the proceeds.
The benefits of home reversion
The former homeowner secures a guaranteed income or lump sum
They're able to stay in their own home for as long as they need to
Any capital you draw down is tax-free
The disadvantages of home reversion
The provider owns the property, which may affect inheritance, benefits and more
The former homeowner may still be liable for maintenance and insurance expenses
They are inflexible if circumstances change, and can be poor value in the short term
Read more on local authority funding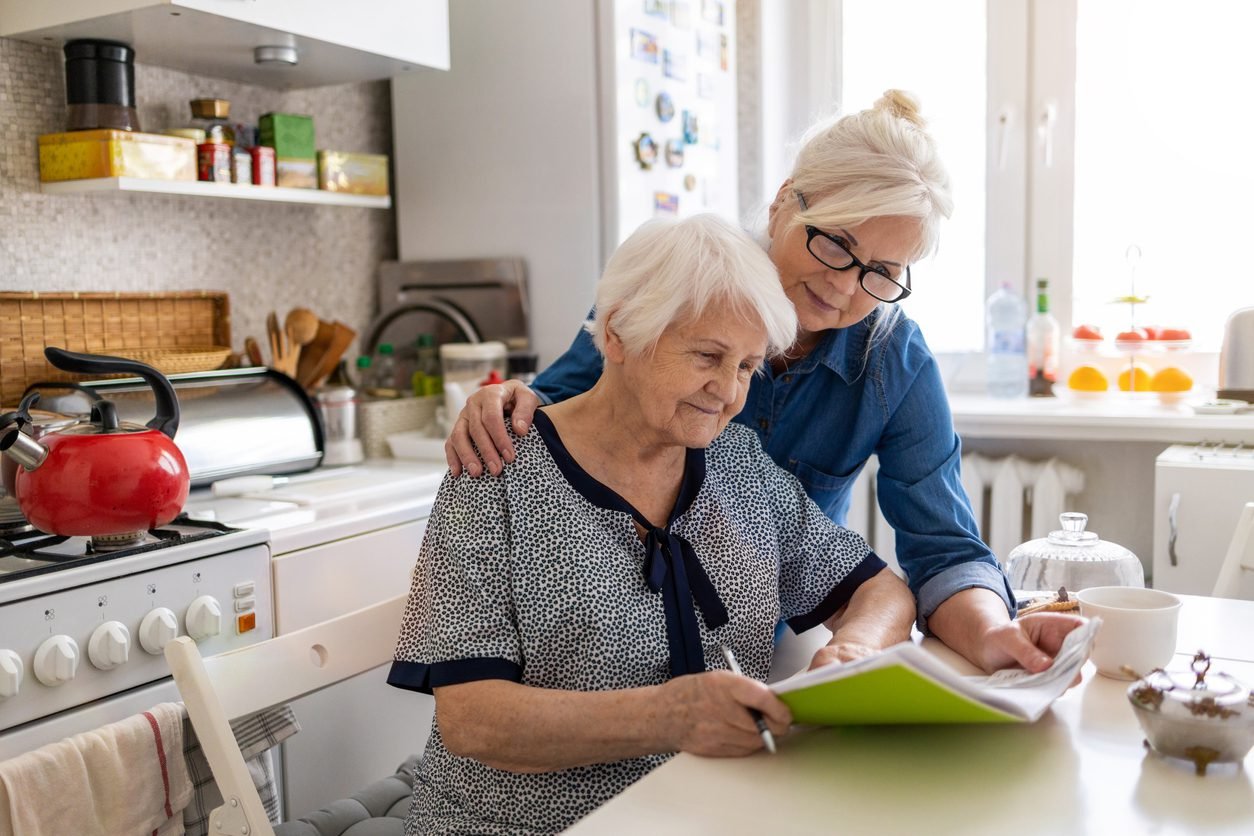 The Care Act 2014 is the law that local authorities have to follow. It spells out the eligibility criteria for eligibility, as well as the assessment process all local authorities have to follow.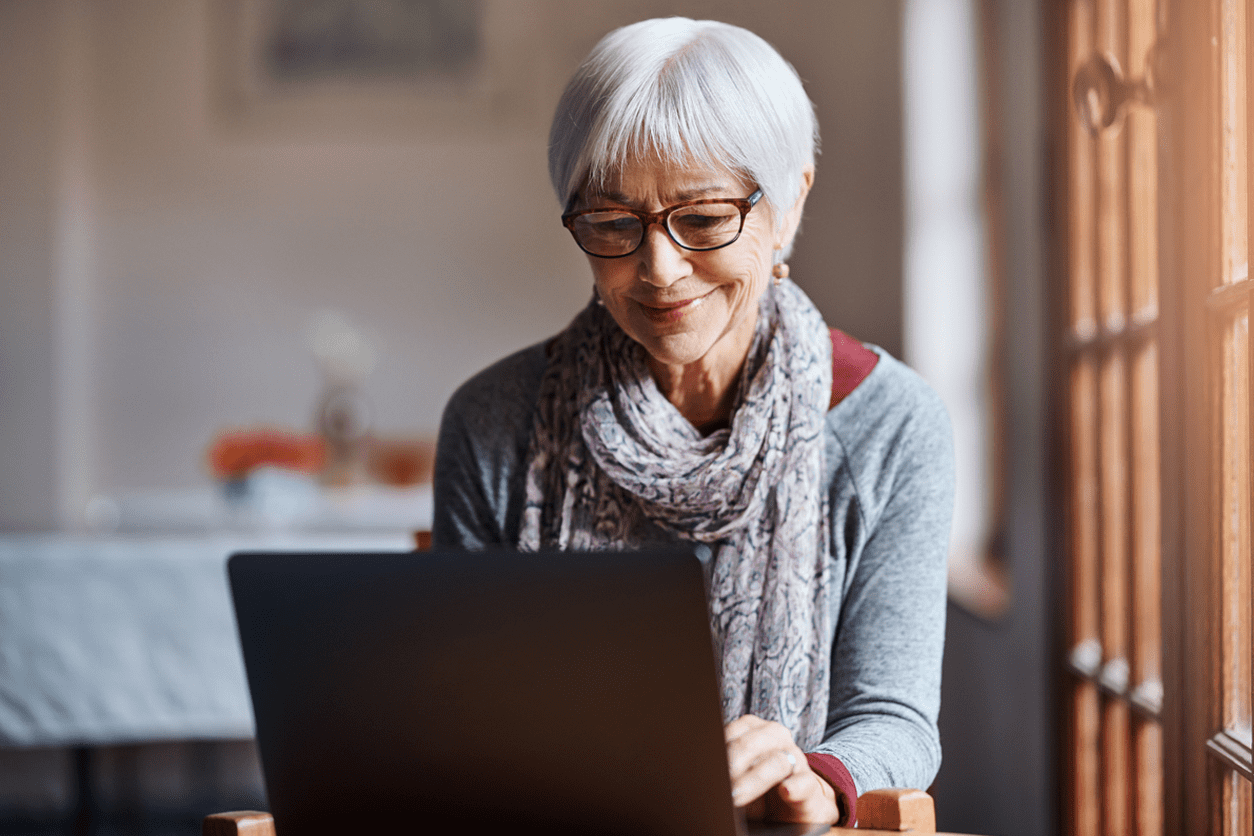 Your personal budget is the amount of money you need to pay for the cost of your care needs. The sum of your budget is based on the results of both your care needs and financial assessments.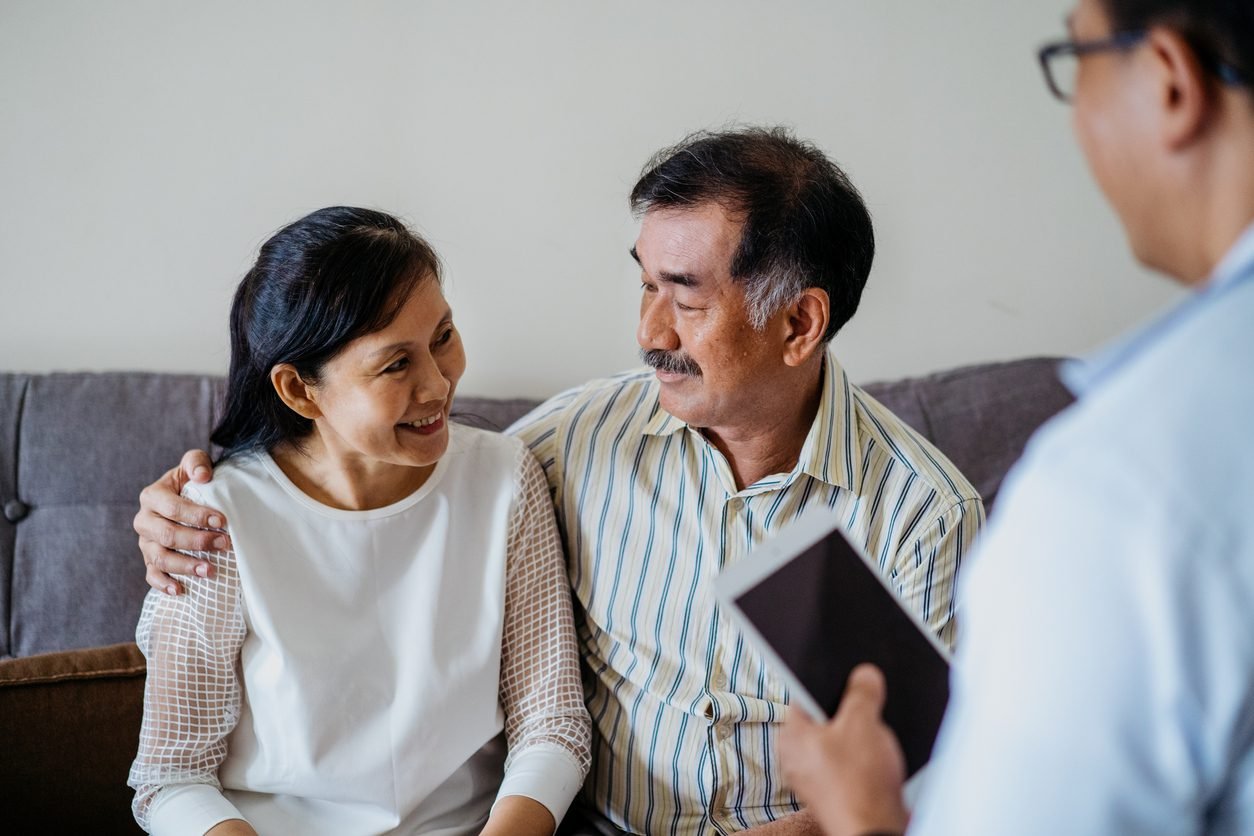 The care needs assessment will tell you exactly what care needs you have and what support is available to you. If you're entitled to funding from the council, the care needs assessment determines the size of your budget.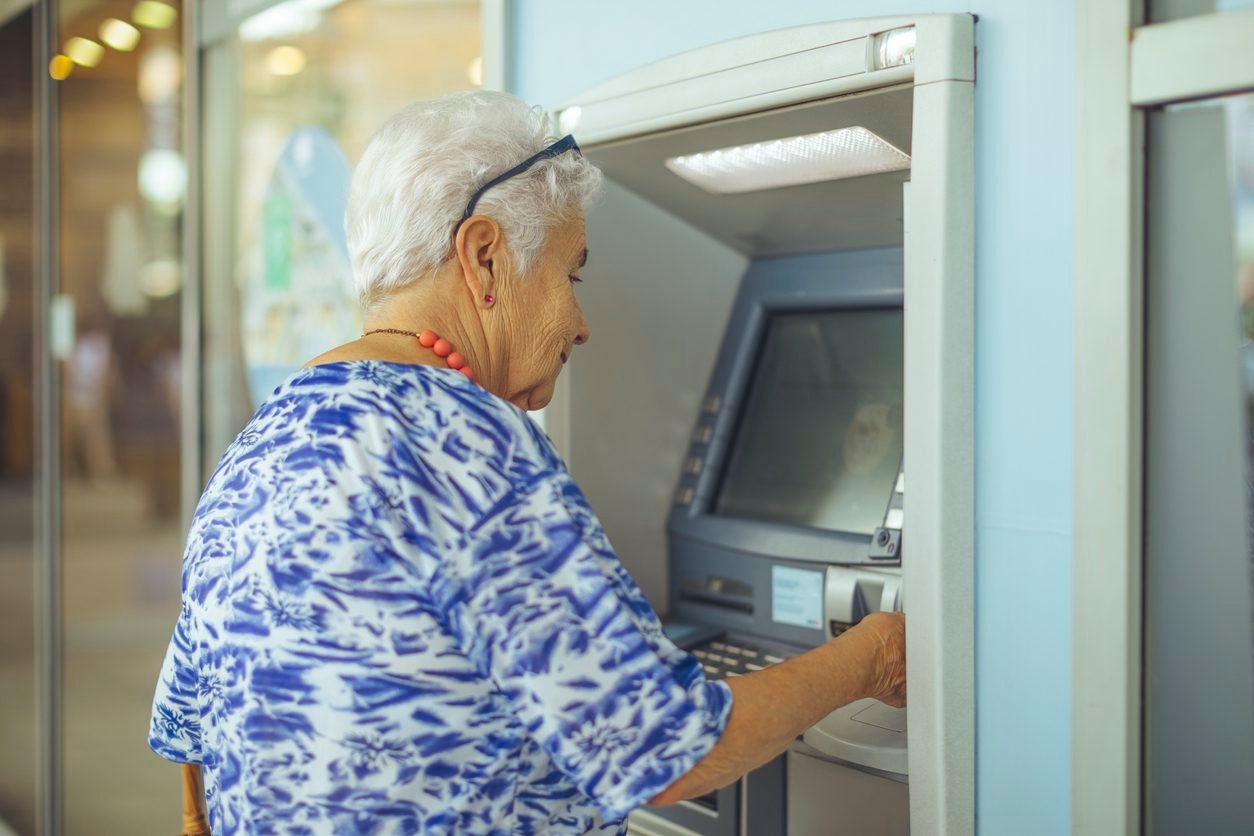 Direct payments are a way for you to take control of your personal budget and choose for yourself how you want to spend it. Anyone with a personal budget is entitled to apply for direct payments.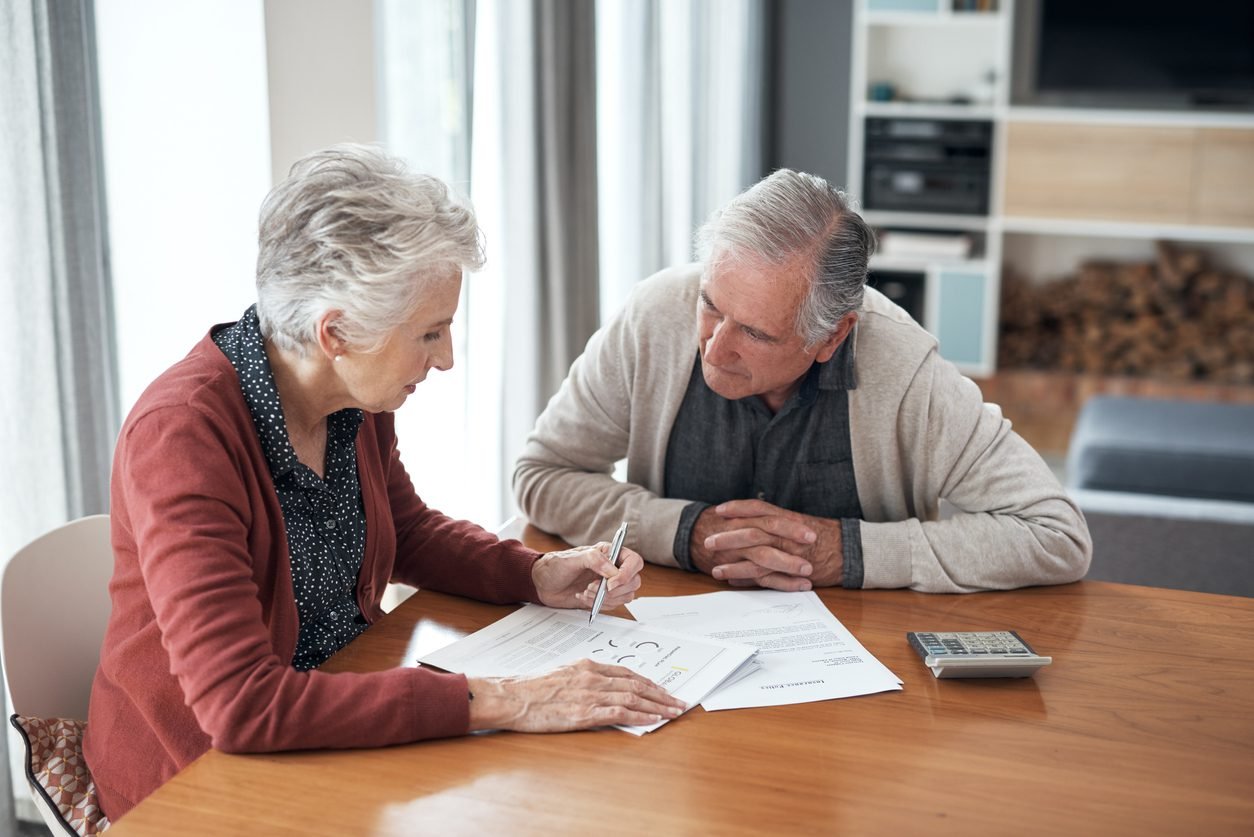 The financial assessment is to decide who is responsible for paying for your care – you or the council. The council begins to help pay for your care needs when you have less than £23,250.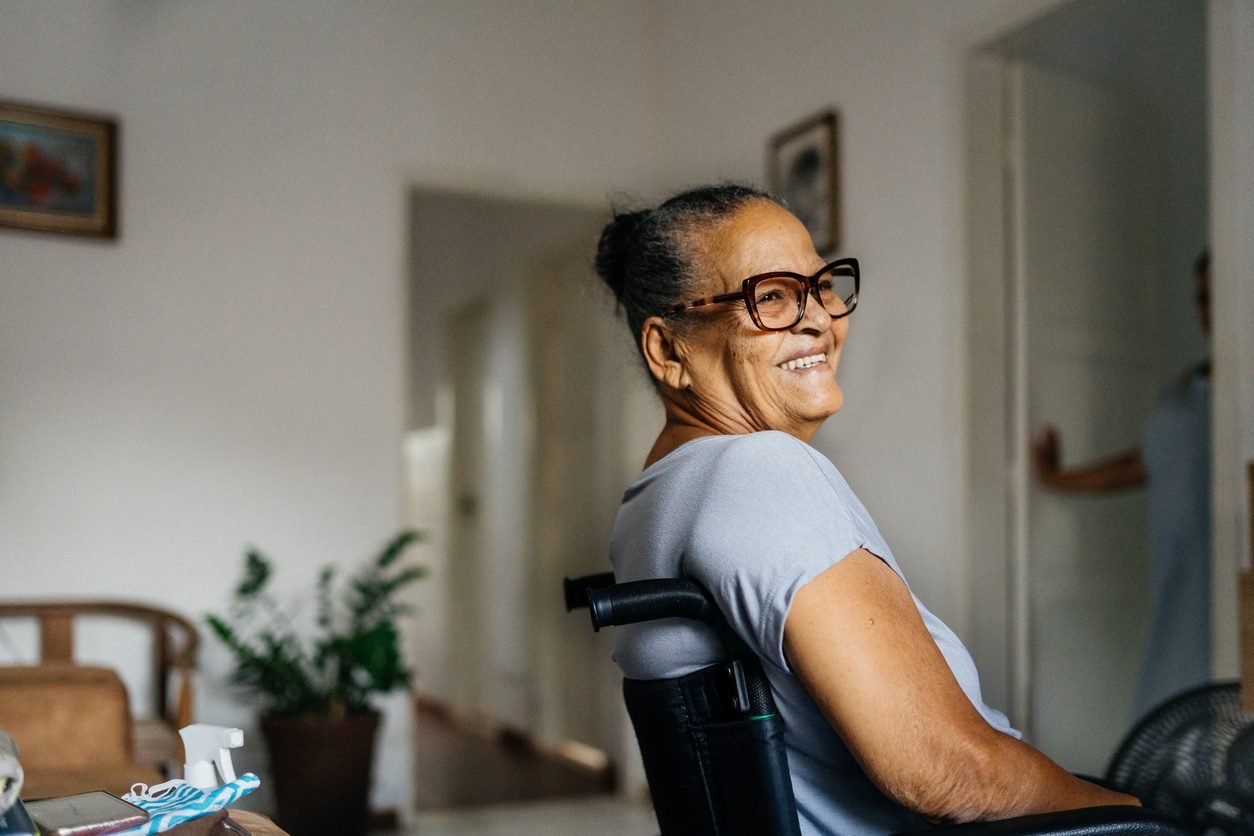 Home adaptation funding is there for you to upgrade your home to make it suitable for care. You can get up to £1,500 from your local authority, regardless of your financial situation.


Read more about NHS funding
Continuing Healthcare is a funding stream that covers all your care costs. It's paid by your local NHS and is available for those who need support with long-term health needs.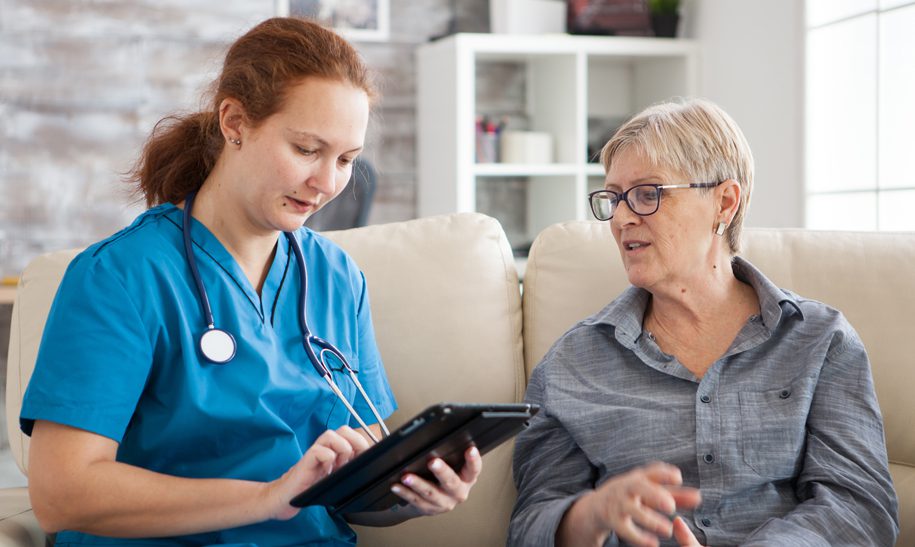 The Checklist
This is the first stage in the assessment process to check eligibility for a full assessment, carried out by a doctor, nurse or social worker. Around 62% people pass it.



The full assessment
This is the main assessment for Continuing Healthcare. A multidisciplinary team of health and social care workers will look through 12 care 'domains' to assess your eligibility.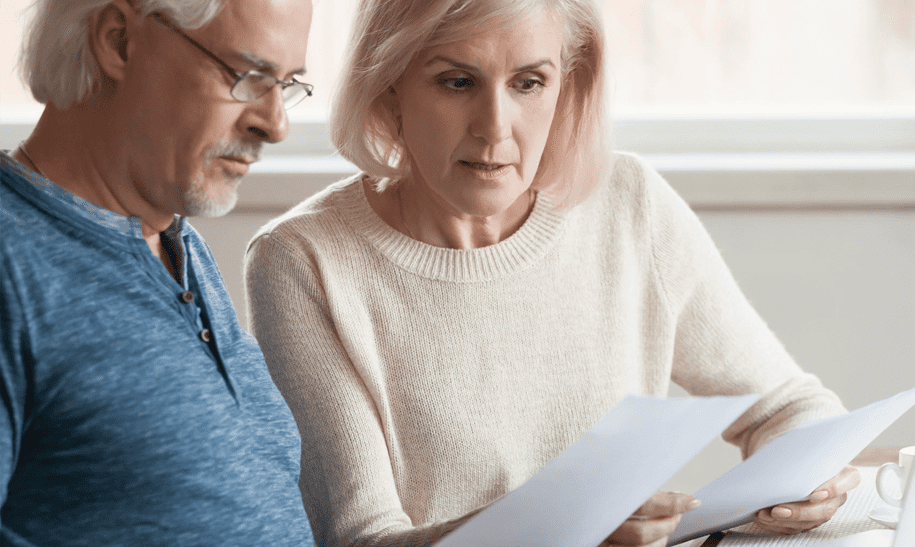 Decision Support Tool
The Decision Support Tool helps assessors come to consistent decisions about who is eligible for funding. They complete it immediately after, or sometimes during, your assessment.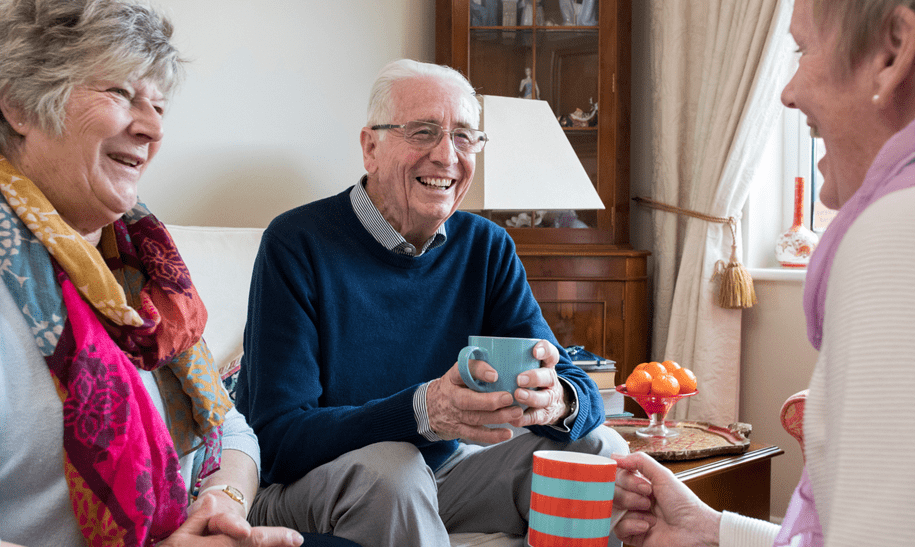 After the assessment
If you're eligible, a team will work with you to plan your care. You'll have a big say over what it is you receive. For example, you can take control of your funding with a personal health budget.

If you've learned one thing from this guide, it's probably this: paying for care is a minefield.
Hardly surprising, then, that those in need of care may well need someone to navigate this tricky path on their behalf. That's why they may want to consider setting up a power of attorney over their financial affairs.
What is a power of attorney?
Power of attorney grants someone the right to make decisions about someone else's money on their behalf.
There are two types: ordinary powers of attorney and lasting powers of attorney.
Ordinary powers of attorney
A donor temporarily confers financial authority upon someone they trust (an 'attorney'). This means, for example, they give another person control over their finances while they're sequestered in hospital, or if they're physically unable to visit a bank. They can also define which assets – property, savings and so on – this attorney has a say over.
In short, it's an option for those who require assistance from time to time, but are still mentally capable of making decisions.
Lasting powers of attorney
A donor gives someone they trust the right to manage their financial affairs on an indefinite basis.
Unlike an ordinary power of attorney, a lasting power of attorney (LPA) is still valid even if your loved one's mental health declines. This means someone will step in when the donor is unable to sufficiently grasp the potential consequences of a decision they need to make. Those diagnosed with dementia often decide to pursue this option.
Just as in the case of ordinary powers of attorney, however, an LPA is valid only as far as the donor is willing to permit.
This may extend to:
Paying off a mortgage
Maintaining a property
Selling a home
Cashing out investments
Managing pensions and benefits
"Without a clear grasp of the financial situation of the person needing care, the caregiver will be hampered in his/her ability to make good long-term financial decisions. Starting the conversation can be the hardest part."

caregiver.org
How much does live-in care cost?
Elder's expert advisers have helped hundreds of families across the UK seeking live-in care to find a financial solution. We offer complimentary, impartial advice – from setting up power of attorney, to lifetime mortgages, to local authority funding – all just a phone call away.
How to set up powers of attorney
To set up a power of attorney – ordinary or lasting – you'll first need to register with the Office of the Public Guardian. This usually costs between £65 and £115, though this fee may be waived if you're on a low income or receiving certain benefits. For more information, AgeUK have produced a comprehensive guide on how powers of attorney work.
Before you register, we recommend seeking advice from a solicitor. There are multiple independent sources providing good advice on how to find one, including the Law Society and Solicitors for the Elderly. Costs will vary, but it will likely prove a sound investment that saves you time and effort in the long run.
We're Elder, the UK's leading live-in care provider. Our mission is to bring a higher quality of life to those in need of care, and a renewed peace of mind for their families.
To get started, give us a ring on 0333 920 3648, or drop us an email at hello@elder.org and we'll get back to you as soon as we can.
How Elder works
When you come to us, we'll take our time to get to know your loved one.
We'll find out what they like and what they don't like, and get a feel for their personality. We'll discover what they're looking for in a carer, and answer any questions they might have along the way. And, once you're both happy, we'll introduce you to a carer we think might be perfect for you.
Elder-approved carers are some of the best in the UK, chosen by our in-house team of experts. That's why only 10% of our applicants make the grade. But we go one step further, hand-picking someone from our list of top quality candidates who we think would fit right into your family.
You'll have a chance to meet them and have a chat over a cup of tea, and, if we've got it right, we'll get your care plan sorted in no time.
Paying for care with us
Our pricing is tailored to the care needs of the individual – so to receive your personalised quote, give our friendly team a call. With every quote we promise:
No joining fee
No surcharges on Bank Holidays or weekends
A one week trial period, to see if care works for you and your family
No additional fee if you need to request a new carer
No lengthy contract or exit fee – all we require is a two weeks notice.
We have an expert team on hand to help you make more sense of your funding options. You'll get your own dedicated advisor who can explain everything we've covered in this guide in even more detail, and recommend a funding plan to suit your own unique circumstances. Get in touch on 0330 134 6372, or drop us an email at hello@elder.org and we'll get back to you as soon as we can.
More information and advice 
Get an expert view on funding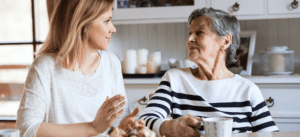 We spoke to Adam Hillier from Legal & General Retail Retirement on being more proactive about financial planning for later life.