It is important to ensure that they are able to remain as independent as possible which can promote positive feelings and help them to feel that they have a definite purpose in life.
---
Independent living at home
Remaining at home is at the heart of many people's view of independence. Only a small minority of seniors are happy at the prospect of moving into a care home or nursing home, not just because a significant change like this can be quite distressing, but also because they are reluctant to leave their treasured possessions and memories behind.
Fortunately, there are many solutions aimed at helping older people to remain independent in their own familiar environment, so it shouldn't be necessary for your loved one to face the upheaval of relocating to a care home, even if their care needs are quite complex.
Practical aids
Simple measures such as installing grab rails, ramps or possibly a stairlift, are all measures that can help to make your loved one's home a safer place for them to live. If they live alone, an alarm system that is linked to a central switchboard so that that help can be provided in an emergency may give them the confidence to stay in their own home.
If your loved one has physical limitations or mobility issues that mean that they experience difficulty in carrying out everyday tasks, it may be possible to rearrange things around the house to better suit their situation. For example, lowering cupboards in the kitchen, so that they can easily and safely reach what they need.
If they are at risk of slipping in the bath, consider replacing the bathroom with a wet room that has level access and a shower seat, so that they can manage their personal hygiene independently, and you can be sure the risk of them hurting themselves has been minimised.
Help from carers
Depending on your loved one's health status and condition, they may be able to remain mostly independent in their own home, with regular visits from carers to provide the care at home they need.
Help with various aspects of life, such as washing or meal preparation, can be carried out by carers who visit them at home, for around twenty minutes a time, and up to three times a day.
There are disadvantages to this type of elderly care because the carer's time is often very limited and care may have to be rushed. There are also long periods between visits when your loved one will be alone in the house, so if they are at risk of falling, for example, it could be some time before help arrives.
A further disadvantage with care solutions like this is that there may be many different carers involved and a stranger may arrive to help your loved one. Many older people find this worrying, particularly if they are already anxious or are living with dementia.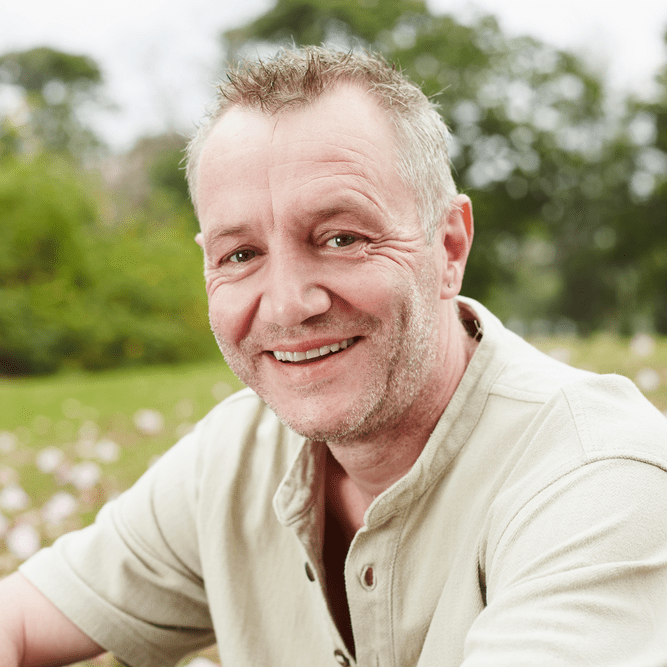 Elder gives me peace of mind
"I have been able to return to my normal life, totally relaxed that my mother is in capable hands with all her needs being more than catered for."
Tom, London
Respite care
Sometimes, respite care on a regular basis is arranged. This can be very valuable if you are the primary carer for your loved one and you need to have a break every so often.
Unfortunately, however much you try to promote your loved one's independence, it can be eroded when they go into residential care, even for just a week or a fortnight. This is because it can be tough for care home staff to find enough time to support their clients to carry out self-care tasks for themselves, and it is often more practical for staff to take over.
If your loved one needs specialist dementia care, they can find the unfamiliar environment of a care home and all the strangers around both threatening and confusing.
Live-in care
If your loved one needs long-term care, the ideal solution could be to arrange live-in care for them. High quality live-in care agencies, such as Elder, provide carers who are very aware of the importance of enabling their care recipients to remain as independent as possible. The caregivers understand that the safety and support that comes with it will instil confidence within themselves and their abilities.
For family and friends, the peace of mind of knowing that there is always someone around for your loved one to call on when they need any help is invaluable.
Your loved one will have an individual care plan created for them so that the carer knows how much assistance is appropriate in different situations and their independence and dignity is always kept in mind.
Staying physically active is very important for older people, as it makes them less prone to falls and health issues, such as joint issues. If your loved one enjoys physical activities such as mild exercise or gardening, their live-in carer will support them to continue with this as much as possible. You would know that they were safe both inside and outside their home with a live-in carer to provide companion care 24 hours a day.
The ability to make decisions about different aspects of daily life is important to most people, let alone elderly loved ones who have become accustomed to a whole lifetime of independence.
Deciding what time to go to bed, where to go for a day trip or what to have for dinner is not always easy in a residential care home or nursing home and it can even be difficult in the elderly person's own home if they have to rely on assistance from visiting carers.
However, with a live-in carer who is solely there to provide the one to one care that your loved one needs, your loved one should be able to remain as independent as possible for as long as possible. They will be able to safely enjoy the things their community has to offer and maintain their relationships with friends and neighbours with the support of a live-in carer.