The Age of No Retirement is an initiative that is challenging ageing narratives in the workplace and beyond – and highlighting the social and economic value of all-age thinking. With the very concept of retirement itself now under debate, we talked to co-founder Jonathan Collie about intergenerational entrepreneurship, investing in later life and the power of bold new thinking around age-inclusive productivity.
Why did you set up The Age of No Retirement?
The Age of No Retirement emerged from a previous project we ran called Trading Times, a service that intended to connect people in early retirement with local SMEs for flexible paid work.
It was successful in attracting quite a pool of candidates, the average age of which was 56, with skills from every sector of the economy. However, we couldn't sell this incredible resource pool to local SMEs, because whenever people came across the starting age of 50, or the term 'older', in their mind's eye they conjured up the stereotypical image of an old person; crumbly health, tech-illiterate, in need of retraining and 'past it'.
That was definitely not what we were experiencing. So we realised there was a growing gap between perception and reality and tried to figure out how we could capture the imagination of businesses who had overlooked this opportunity. We came up with an event, for which the strapline was, 'Rethinking work in the age of no retirement,' and held it in October 2014.
During the event, we ran 27 debates over two days on work and employment, consumerism, health and wellness, lifelong learning, relationships, community and intergenerational contracts – and recorded 50 hours of incredible discussions.
It took us six weeks afterwards to sort everything and get to the essence of what we had learned from all those voices and insights – and we realised that this was an incredible opportunity to change the narrative and perceptions.
How did this feed into the Age of No Retirement?
The material from the event all boiled down into six core themes, that we then built the Age of No Retirement on. The first is language and the need to reclaim normal language and dispense with euphemisms such as 'golden age' and 'silver surfers'. It's just 'people surfing the net and starting businesses and working'. People do things at all ages, and we need to stop sensationalising the fact that people might carry on working or start a business in their 60s.
Then there is storytelling from regular people on what they are doing productively and constructively every day with their longer, healthier lives. The third strand is design, embracing people from all sectors and backgrounds to find surprising innovations and inspiration.
And the fourth is all-age thinking. We can't wait until people are 50 or 65 before they can access services – by then it's too late. We believe that we need to start early in learning the skills we will need throughout our lives as we adapt to constant change and reinvent our careers. We can't just rely on what we've learned at school and university to sustain us for the next 70 years.
The fifth theme is intergenerational because a healthy society is about all lives together: the combination of youthful exuberance and older wisdom, of tech savviness and life experience. And the last one is work and employment because there are so many barriers to people over the age of 50 around work.
How are you using these to challenge the current negative narrative of ageing?
We've got a storytelling platform on our website with 147 stories. It's an aggregate of modern all-age living and productivity – it doesn't talk about age, but instead demonstrates what's possible.
And we're constantly looking for opportunities to explore and convert our all-age thinking into active prototypes. At the moment we're running an exciting project in Islington in north London, funded by Innovate UK, that brings together young entrepreneurs and those over 55 who are looking to become entrepreneurs in later life.
We're figuring out how we can draw in people of diverse ages and backgrounds into a productivity hub where they can explore their transitions through life stages. Whether that's building a career coming out of university or reinventing themselves when coming out of full-time employment – and how they might leverage each other's strengths to produce value within the local economy.
Does bringing young and older entrepreneurs together break up stigmas?
With this project, people come to the space to collaborate. It's not just about starting businesses and initiatives; it's to connect, be inspired and enthused.
We believe that for younger people to appreciate the value of older people and vice versa, the project has to be a reciprocal peer-based relationship – and the businesses and the initiatives that stem from that dynamic are so inspiring.
There are big stereotypical and perceptual barriers to challenge too. Think of the 'community centre', that typically lifeless place that is almost a no-go area for anybody under 40. Or the 'start-up hub' with its brick interior, Fussball and beanbags that's a no-go area for anybody over 40.
And then you look in the workplace, and nobody thinks of hiring anybody over 50 because older people are 'too expensive' and they've had their time'. These are things that are deeply ingrained in society, and we never challenge them.
What we want to do is disrupt the community centre and the start-up hub and the workplace. If we can show how the solutions, services and businesses that emerge from this new kind of hub have a better understanding of what the market needs because of the all-age composition of the innovation team – and that there's real economic value to this – we can start to change things.
What are the challenges to a more positive perception of all-age working?
We're struggling against a groundswell of messages about older age. Everything about ageing is about loneliness, isolation, care burden, healthcare burden, pensions gap – and there's little around what we call the 'extra 10', which is the extra ten years of healthy life expectancy that people today have, over their great-grandparents.
Everybody knows it's there. If you say to people, "Are you aware that people are living longer and healthier than ever before?" They say, "Yes, we know that," but they'd still consider anybody over 60 unemployable. There is the problem.
If we can demonstrate the resource, we have with the 80 percent of people over 55 who are healthy, vital, productive and not lonely or isolated, and light a fire underneath that potential, that could transform industrial growth and strategy.
That's where disruption is needed, and we are hopeful that in focusing on and changing the way our society views the 80 percent, creating a more age-inclusive experience, it will have a knock-on effect for the 20 percent and we'll see a reduction in loneliness, isolation and care burden.
We need to change the attitudes of the 80 percent too, yes. When people reach the retirement phase, they often absorb the retirement stereotype. Too many people we speak to feel that they shouldn't work. They are really "only there to volunteer", and it's inappropriate for them to earn money because they're taking a pay packet from a younger person.
However, that has been refuted by economists around the world, who say that the more people of all age in work, the more jobs it creates and the more economic growth. So it's essential to get people themselves in their 50s and 60s to start realising their potential and stop shrinking from it.
When people say "I'm retired" it can sound as if they've conceded that their time has passed and they have nothing left to give. Regardless of your age and where you are in life, you need to feel that you have the choice to be as productive, dynamic and constructive as you want and that facilities exist within the community to enable you to achieve that.
What is the most positive way to reframe retirement for the next generation?
We would like the idea of 'retirement' to evaporate, and people just to do myriad things at all stages of their life. The government's Big Society initiative had a lot of merits, but it was too focused on getting people to volunteer, and that's not where our focus is.
Our focus is on getting people to be purposeful and productive – although obviously volunteering could be part of that – and to have the support, encouragement and opportunity to be all that they can be throughout the life course.
Why should we just invest in the future of those embarking on their first career when people at the age of 55 have another 20-30 years of healthy life expectancy? Why can't we invest at least a portion of that effort in their future too?
This interview was part of a series brought to you by Elder. Whether you are looking for a live-in carer in London or require assistance in another part of the country, Elder will ensure that all of your care needs are taken care of.
Related Features
Alix McDonald, Head of the Centre for Lifelong Learning at University of Strathclyde
Strathclyde University's Centre for Lifelong Learning brings education and interest to over 2000 older learners each year offering a variety of courses, from short and online to accredited and undergraduate access. Its programme aimed at 50+ students is run alongside a lively Later Life Students' Association, offering social benefits as well as educational ones. Centre Head Alix McDonald, talks to us about the University's commitment to positive ageing and how learning at any age can engage, inspire and stimulate health, well-being and interest in the world about us.
How to Age: Exploring Cultural Anxiety Around Ageing with Author Anne Karpf
We talked to Anne Karpf about the cultural anxiety around ageing, the question of what "feeling old" means – and the impact of austerity on the narrative of later life in the UK today.
Challenging Stereotypes Around Ageing: Alex Rotas, Photographer
Alex Rotas is challenging stereotypes of old age and helping to create a 'new ageing narrative'. We talk to her about her work, the perception of growing old in our society and how we can open up our minds to what's possible as we age…
David Prendergast Explores the Potential of Technologies to Revolutionise Later Life
David Prendergast is a social anthropologist based at Intel and author of 'Aging and the Digital Life Course.' This collection of essays was awarded 2016 CHOICE 'Outstanding Academic Title' by the American Library Association and described by the Huffington Post as 'one of the two most fascinating books on aging in the 21st Century'. We talked to him about the potential of technologies to create new forms of community, support caregivers and revolutionise the way that later life is lived.
Dhruv Sharma: Mitigating Later Life Loneliness Through Radical Innovation & Digital Technologies
Dhruv Sharma is a Senior Innovation Associate at Newcastle University's National Innovation Centre for Ageing (NICA), an initiative that brings together academics and businesses to share knowledge relevant to developing innovative products and services for older adults. Dhruv is currently researching the role of radical innovation and digital technologies in mitigating later life loneliness and social isolation as part of his PhD at the HighWire Centre for Doctoral Training, Lancaster University. We talk to him about his two strands of work in the ageing space, and how they can contribute to solutions for important later life issues in society.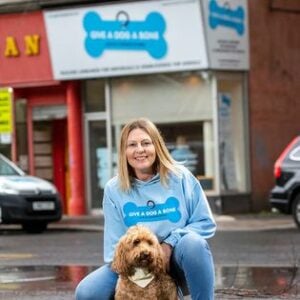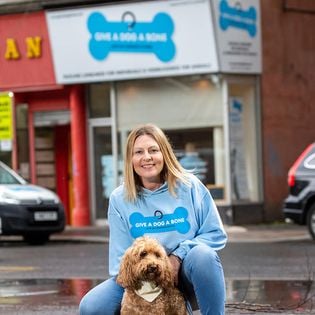 Give a Dog a Bone founder Louise Russell discusses her mission to provide companionship for elderly individuals through the love and comfort of pets. Learn more about her inspiring work to improve the lives of older people.
Read More »