Based in Santa Monica, California, the Milken Institute is a nonprofit, nonpartisan think tank determined to increase global prosperity by advancing collaborative solutions that widen access to capital, create jobs and improve health. The Center for the Future of Aging's mission is to improve lives and strengthen societies by promoting healthy, productive and purposeful ageing. Its work aims to challenge the perception of older adults in policy, business and media and to promote policies and practices that enable lifelong productivity and engagement. We talked to Associate Caroline Servat about the implications of global ageing, the interconnectivity of societal trends – and the opportunities inherent in the longevity economy.
Why was the Milken Institute Center for the Future of Aging set up?
The Milken Institute is a global think tank focused on global trends – and one of the megatrends of the 21st century, obviously, is the huge demographic shift that is occurring. The Center for Future of Aging was set up four years ago within it to address the challenge and opportunity of this shift in population ageing – and to look at the issue not only in the US, which is where we are based, but around the world.
There are vast implications associated with global ageing, and at the time it was a topic that was still largely under the radar. Our chairman recognised the need for thought leaders, policy makers and business leaders to coalesce around it and our work all started really with our Best Cities for Successful Aging report. This became such an incredibly important anchor to our work that it was decided that it warranted fleshing out – with further research into what purposeful, productive and healthy ageing means.
Today the Center for the Future of Aging operates on three fronts: we convene, holding summits and flagship events, we engage in communication campaigns and we put out research. These are our main practical outputs – with topic areas that range from regional initiatives and innovations within the domain of public policy, the longevity economy (in other words, the business of ageing), and of course, healthy ageing.
Why do you think demographic change has been such an under the radar topic?
I think it's in part a question of myopia – sometimes local policymaking focuses on the here and now and there are certainly short-term imperatives that make demands on our attention. There will be immense challenges ahead however if global population trends aren't actively integrated into policy and planning processes. But there's also been a sort of cultural complacency that follows a very outdated narrative that says that once you reach a certain age, you need to go out into pasture and enjoy your golden years.
What does productive and purposeful ageing mean?
We see purposeful ageing as the opportunity to remain engaged, with a real sense that our lives continue to have meaning and value no matter how old we are. Productivity we define as the opportunity to contribute, whether that is in volunteer setting or valuable intergenerational teams in the workplace.
There is a considerable upside to changing the narrative of ageing and we see this new framework as a longevity continuum – with the idea that young people have just as much of a stake in addressing this opportunity as those approaching a traditional retirement age.
What are the most significant challenges facing ageing populations – and are they the same across the world?
We like to say that longevity is the one thing we all have in common – if we're lucky. We also see the challenge and opportunity of population ageing as integral to a healthy future for not only the U.S. but the entire world. However, it's also true that ageist attitudes are entrenched in social institutions, business institutions, workplaces and in popular culture – across the world. That can be recognised as a pretty universal reality and one that we are trying to change.
Along with institutional and cultural ageism, we see other ideas that cut across societies too – namely that retraining older workers is fundamental to the future of ageing and that supporting caregivers is also crucial. And we're all considering how we can best promote age-friendly communities and understanding better the policy environments that support these critical developments.
Will demographic change naturally lead to cultural change around ageing?
I think there are going to be inevitable growing pains and the more that we are honest with ourselves and recognise this as a megatrend – and one whose implications are going to hit quickly – the better.
By 2030, 1 in 5 Americans will be over the age of 65. It seems far off but we need to prepare, harness and recalibrate while we have the time. I do think it's changing and that's encouraging; however it is important to get business leaders and policymakers to really understand the inner-connectivity of some of these trends sooner rather than later, then we can set ourselves up for success in the longer term.
Many people think of aging as this kind of monolithic experience – but the wealth of longevity is not equally shared. Its disparities are linked to location and other social determinants of health and these nuanced outcomes need to be highlighted more as diverse stakeholders work towards cultural change broadly.
What kinds of trends can we expect to see in the future in the area of longevity?
We see a huge opportunity to leverage technology – and the use of artificial intelligence to meet pressing demands of an ageing population is unfolding. There are certain questions as to how we interact with this – robotic caregivers, for example – and the social and emotional experiences of interacting with technology at any age. But it's a clear trend and it's coming.
We are also looking at innovative ageless design for communities – we focus a lot on urban ageing in our research and think about important investments in built environments, and incorporating the unique needs of older adults into the participatory planning process. With longevity increasing, it is going to be so important for planners, investors and policymakers to compare and collaborate.
The older worker too will become a focus and we need to be thinking about how valuable their contribution is. The future of work will be really different and that will highlight the rich benefits of intergenerational teamwork.
Is the future of ageing a positive one in your opinion?
I think so. The unfamiliar is sometimes overwhelming and frightening and at times the challenge of ageing can clash with the fear of our own mortality, which is only human on one level. But things will improve as we start to see more images of active, productive, healthy, purposeful older adults in our workplace and in society. There is certainly an upside to ageing that is yet to be fully realised. The world is crossing a demographic frontier, and while it is foreign to us in many ways, the landscape on the other side holds excellent possibilities.
This interview was part of a series brought to you by Elder, the company who provides live-in carers for the elderly. Whether you are looking for London live-in care or require assistance in another part of the country, Elder will ensure that all of your care needs are taken care of.
Related Features
David Prendergast Explores the Potential of Technologies to Revolutionise Later Life
David Prendergast is a social anthropologist based at Intel and author of 'Aging and the Digital Life Course.' This collection of essays was awarded 2016 CHOICE 'Outstanding Academic Title' by the American Library Association and described by the Huffington Post as 'one of the two most fascinating books on aging in the 21st Century'. We talked to him about the potential of technologies to create new forms of community, support caregivers and revolutionise the way that later life is lived.
Dhruv Sharma: Mitigating Later Life Loneliness Through Radical Innovation & Digital Technologies
Dhruv Sharma is a Senior Innovation Associate at Newcastle University's National Innovation Centre for Ageing (NICA), an initiative that brings together academics and businesses to share knowledge relevant to developing innovative products and services for older adults. Dhruv is currently researching the role of radical innovation and digital technologies in mitigating later life loneliness and social isolation as part of his PhD at the HighWire Centre for Doctoral Training, Lancaster University. We talk to him about his two strands of work in the ageing space, and how they can contribute to solutions for important later life issues in society.
Is Virtual Reality the Future of Mental Health? Professor David Roberts, Professor of Telepresence, University of Salford
With Virtual Reality moving into the mainstream, what is the potential for its use in the dementia space? We talk to leading researcher Professor David Roberts about the new realities of this technology.
The Universal Challenges Facing Europe's Ageing Population – Alfonso Montero, European Social Network
Alfonso Montero is Policy Director of the European Social Network, a network that brings together those who plan, finance, research, manage, regulate and deliver social services to look at the issues the sector faces – and discuss how best to approach them.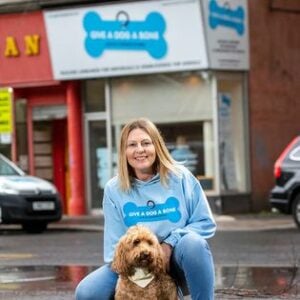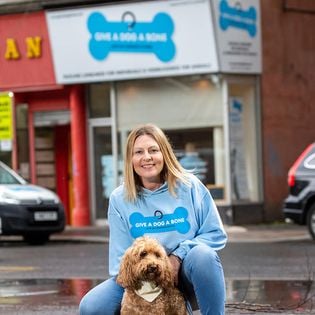 Give a Dog a Bone founder Louise Russell discusses her mission to provide companionship for elderly individuals through the love and comfort of pets. Learn more about her inspiring work to improve the lives of older people.
Read More »