Lynne Wealleans is Director of Policy and Engagement at the Beth Johnson Foundation. As a national charity dedicated to positive ageing, the Foundation conducts research, advises policymakers and has initiated a number of pioneering age-friendly programmes. We talked to Lynne about the need to give people a voice in challenging times, how "ageing well" is a personal definition and the power of making a real difference at a community level.
What is the Beth Johnson Foundation and what are its aims?
The Foundation was set up in 1972 in memory of Beth Johnson, a member of a local family who was a benefactor in her lifetime, helping people from disadvantaged backgrounds to age better. The Foundation originally focused on helping people to access adult education – a theme that still runs through our organisation – and on leisure activities.
Over the years though, the charitable aim of enabling people to age well or better – has encompassed all sorts of other areas, but most importantly, enabling people to do things for themselves is at the heart of what we do.
What is the main focus of your advocacy service?
One of the major areas that we've been involved in is advocacy for people with dementia. We aim to give people a voice, particularly at difficult times and to uphold their human rights.
We've been increasingly trying to connect with people much earlier in their diagnosis, working with health professionals and social care professionals, as we believe that advocacy is an appropriate intervention at different times across the course of a person's life.
This earlier connection is starting to happen now – to the extent that we facilitate a support group for people in early-stage diagnosis, giving them a voice in local authority and health services – and in designing services from their experience.
In early-stage dementia, referrals tend to happen from health professionals at the point of diagnosis. We can then provide information to help them plan for when their dementia is more advanced – such as practical advice on power of attorney. This allows people to think about what they would like for themselves when they aren't in so much of a position to make those decisions.
Later referrals tend to be through social care when people can be dealing with financial issues, perhaps a dispute within the family or questions around where they will be living. In both cases, advocacy is about being able to guide people through the system.
How would you define "ageing well"?
That's difficult to answer, because it needs to be self-defined really – and there are many complex parts to growing older. I personally like the Five Ways to Wellbeing framework, which was developed by the New Economics Foundation, which sets out five actions to improve personal wellbeing: connect, be active, take notice, keep learning and give.
To take account of the complexities around 'ageing well,' we have developed our Positive Ageing Programme to encourage people to connect with opportunities and activities that will support good physical health and mental wellbeing; that will provide meaning and purpose and enable older adults to manage life's choices and changes.
The programme has a number of elements to it – including work around transitions and planning for retirement and around lifestyle, looking at what to think about concerning keeping yourself physically healthy and active.
To that end, we also have an Active in Age programme where we train volunteers to deliver gentle physical activity out in communities and falls prevention training so that people understand what they can do for themselves – which can be challenging regarding perceptions around ageing.
What are the common perceptions about ageing, and what needs to change for us to "age better"?
Perceptions around ageing in the UK are predominantly negative, with regard to how people feel about their own ageing and other people's in later life. The exception to that is how we feel about our own family, but as a society, if you watch TV or read magazines it's all about things being "age-defying". I picked up a magazine the other day with a headline on "How to be Ageless", and I thought, "What does that mean?"
The message is often all about denying that you are getting older. And I think that people take the negativity on board from an early age. I remember when we first started doing the transitions work, people's view of their later life was dismal; based around fears like "I won't have any money and I'll be sat in front of a one-bar electric fire on my own".
I think some of it comes out of negative media stories of ageing and experiences of ageing – and people get scared of that for themselves and their relatives. That translates into "that is what happens when you get old – and I never want to be in that position".
Do you think the perception is fed by the feeling that growing older makes you powerless?
I think it might be. That idea you're going to become more helpless when you get older. When we did the transitions work consultation about ten years ago, people said they were frightened about "old age diseases", but also about having no money, being lonely and just living a miserable life.
The work we do is to say, "ok, how do you change that – how do you turn that round?" within the parameters of what you can do. Some of our work is in quite deprived areas in North Staffordshire, so I think changing the story or getting people to change their own story can be a challenge – but one worth doing.
How important are socio-economic factors to "ageing well" and what are the barriers?
Socio-economic barriers start at birth, obviously, but we just try and encourage people to identify and think about those things that they've got control over and therefore can do something about. So while they may not be able to increase their income by huge amounts, say, they can financially plan. Sometimes it is just about people thinking about things in a slightly different way.
Alongside this practical approach, we also run workshop sessions on psychological preparation for retirement and older age. In life, there aren't many occasions where someone comes in and says "let's see how you're coping mentally or emotionally with that." It tends to be a crisis that precipitates that. To that end, the psychological work we do around this transition is vital in helping people to navigate it successfully.
It's not therapy – we use mindfulness and cognitive behavioural techniques to look at key messages around the idea that if you can't change a situation you can change how you react to it, and more positive thoughts then translate into more positive actions.
What does an Age Friendly UK look like – and how far away are we?
I think quite a long way away, mainly because of the way the Age Friendly City movement through the World Health Organisation has developed. In Stoke, the local authority is applying for Age Friendly City status, but I want to see how that translates down to community level.
You can have all these big strategic plans and priorities, but it's really got to be about the real difference it makes to people's daily lives and how people connect with each other across the generations.
How important is intergenerational connection in providing ways to age better?
Levels of loneliness are massively increasing across all generations, so it makes sense to take a cross-generational approach to solutions. We're looking at intergenerational health work at the moment; it tends to be focused on either young or old people. But the question is, how do those age groups work together on issues, and how does that then make people feel more connected?
At Beth Johnson, we say that everyone has a future so it's false to target one age group over another. For us, age-friendly should be across all ages. So, rather than saying somewhere is a good place to grow old, let's make sure it's a good place for all generations.
There's a lot of publicity around intergenerational ideas at the moment. I spoke to Professor Peter Whitehouse who runs an Intergenerational School in the US recently, which was fascinating.
---
He has set up a school that involves students from elementary school age, which in the UK starts at four years, through to adults. Here, all the learning takes place in the same environment, and it is something that is really breaking down barriers.
Jonathan Collie too is doing interesting cross-generational work with his initiative The Age of No Retirement. He is looking at how society is set up now that we really have no 'retirement age', helping organisations to realise the social and economic value of all-age thinking and fostering cross-generational entrepreneurship, linking up graduates and older entrepreneurs over 50.
People in this area of intergenerational work are looking at how you establish connections that are more natural relationships. At the Foundation we rarely do pieces of work directly to address issues around loneliness, but we will always audit our work to see what impact it has on reducing loneliness.
One of the things I'm very interested in is how you build some of those connections in a much more natural way in society, rather than having to go to a service to find them.
This interview was part of a series brought to you by Elder.Whether your are looking for London live-in care or require assistance in another part of the country, Elder will ensure that all of your care needs are taken care of.
Further Information
For more information about the Beth Johnson Foundation, you can follow them on social media here.
Related Features
Challenging Stereotypes Around Ageing: Alex Rotas, Photographer
Alex Rotas is challenging stereotypes of old age and helping to create a 'new ageing narrative'. We talk to her about her work, the perception of growing old in our society and how we can open up our minds to what's possible as we age…
Dementia Care: Tracey Shorthouse, Living with Early Onset Dementia
Tracey Shorthouse was diagnosed with early-onset dementia at the age of 45. Now 47, she talks to us about how her life has changed and the challenges – and opportunities – to keep independent and engaged with life.
Sandwich Caring – Looking after the Youngest and Oldest in Your Family
With a population living longer than ever before and more people starting their families later in life, there is a growing and often silent group of people who are becoming what is known as 'Sandwich Carers'.
Dementia Care: How Penny Garner's SPECAL Method Promotes Wellbeing
Penny Garner's observations of her mother and the way she processed and linked information become the basis for the development of the SPECAL method – a person-centered method of managing dementia and promoting wellbeing. Today, she trains and raises awareness about the method through the Contented Dementia Trust and the Sunday Times bestselling book Contented Dementia. We talk to her about her unique work…
Ashton Applewhite, Author of This Chair Rocks, Explores the Solution to Ageism
Ageism has been dubbed "the last acceptable prejudice" in society – and writer and activist Ashton Applewhite is out to firmly challenge that. Her straight-talking blog, TED talk and book This Chair Rocks: A Manifesto Against Ageism, discuss how ageism distorts our view of old age, and urge us to challenge age-based prejudices in ourselves and in society. We talked to her about the messages we absorb from society, the false divide between old and young – and why the solution to ageism needs all generations to get active.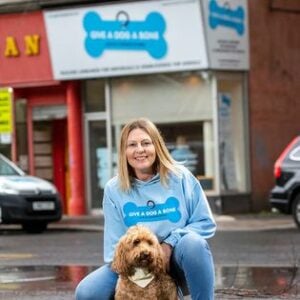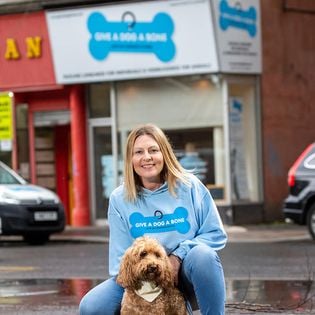 Give a Dog a Bone founder Louise Russell discusses her mission to provide companionship for elderly individuals through the love and comfort of pets. Learn more about her inspiring work to improve the lives of older people.
Read More »