If you're looking after a loved one with dementia, we've shared advice on how to arrange specialist short-term help and support.
Everyone needs regular breaks to rest and unwind, and this includes people who care for a loved one with dementia. This could be something as simple as a few hours a week to go shopping and see friends, or something longer, such as a long-weekend away or a summer holiday.
These breaks can be beneficial to the caregiver's relationship with their loved one too. Having space and time away can help relieve pressure or negative feelings building up. 
Respite care, also known as replacement care can give carers the break they need while providing peace of mind that their loved one is being properly supported in their absence. 
What type of respite care is needed for someone with dementia? 
It's not always straightforward to arrange respite care for people living with dementia. In the early stages, you may offer help with things that may cause confusion – such as paying bills or keeping appointments. However, if you're supporting someone in the mid to late stages of dementia, you'll likely be responsible for almost every aspect of their daily life – from feeding and dressing to managing their affairs. 
Even if you only plan on taking a few hours respite, the type of care you choose should be person-centered i.e it should respect and adapt to their individual needs. The carer should have experience in caring for people with dementia, with a proven ability to respond the right way to the mood swings and behaviour changes that can manifest at each stage of the condition. 
Dementia respite carers should have the skills and experience to –
Create a safe environment. e.g looking for potential hazards, making sure walkways are clear, that hard floors aren't wet or slippery, and sharp objects are out of reach. 
Keeping them engaged. e.g talking with them and actively listening – without correcting them if they get something wrong, and assistance with activities and hobbies such as gardening or playing a board game.
Helping with personal care e.g ensuring personal care tasks are done in the right order, that they're looking and feeling their best, and are appropriately dressed for the weather. 

keeping them as active as possible e.g taking walks, doing gentle exercise, and looking after their overall physical health 

Supporting with sleep disturbances e.g helping to get them calm and back into bed if they wake up during the night.

Supporting psychological health e.g reducing isolation by helping them to see friends and family, providing reassurance if they forget where they are, or experience a hallucination. 

Managing behavioural symptoms e.g using specialist skills and patience to soothe them when they feeling frustrated, agitated, or sad.

Making the right judgment calls if the unexpected happens e.g if they suddenly become distressed by a sudden noise, or if they refuse to do something that's part of their daily routine. 
What are the benefits of respite care for those with dementia and their families? 
for elderly people with dementia, respite care creates the opportunity for them to spend quality time with and chat with someone new. It can offer a stimulating change of scenery, the chance to try new hobbies, and add renewed energy to their day-to-day lives. 
It also, of course, provides vital relief for caregivers. While supporting a loved one can be rewarding, in reality, it can be really challenging, and emotionally draining too. Informal caregivers need to feel able to take a break from their caring role for their own mental health, to give their mind and body a rest from the caregiver burden. Time away can help them reconnect with who they are outside of this responsibility, and return to caring with a brighter perspective. 
Different types of respite care offer different benefits too. 
In-home respite care 
If your loved one lives in a residential setting, for example, their own home or an assisted living facility they may benefit from receiving respite care at home. residential respite care is often recommended for shorter periods, or in instances where a person is likely to become distressed by staying somewhere new. 
Stay in the familiar, comfortable environment 

One-to-one care, rather than being supported by a staff of carers 

Flexible options available – can be arranged for a carer to live-in, or visit throughout the day

Maintain a regular and predictable routine

Maintain a stronger sense of independence  

Safety – current evidence suggests receiving care at home reduces the risk of falls or hospital admission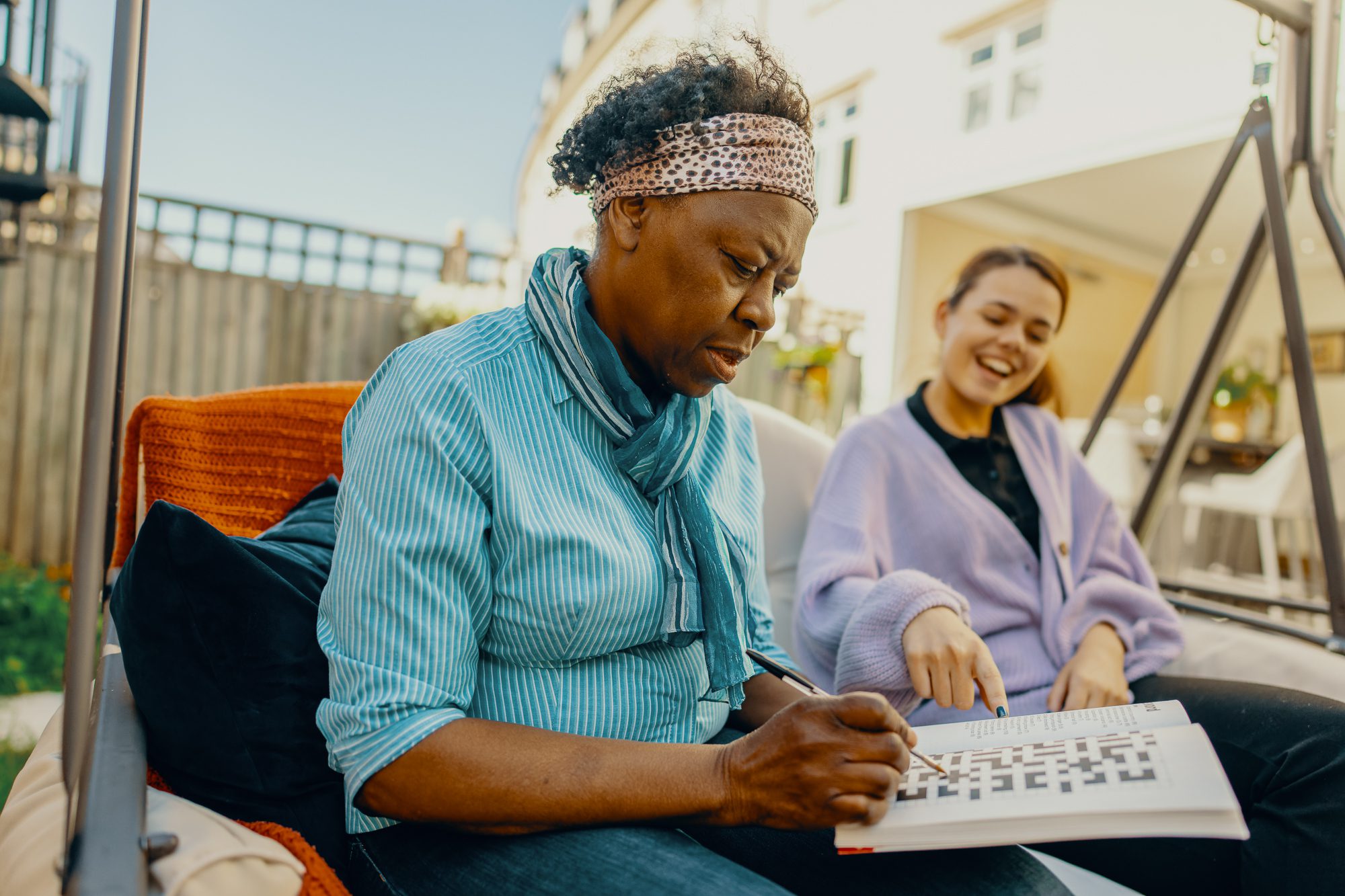 Care home respite 
If your loved one copes well with moving or requires 24/7 care and attention, a dementia care home may be the best option.
Care and security staff work in shifts, so someone is always available round the clock 

Opportunity to interact and spend time with other residents 

Schedule of group activities on offer, usually including memory care and reminiscence 

Some care homes can provide certain medical services, such as administering medication or catheter care.
Day care centres
If you're only looking for a few hours of support each week, local day centres could provide the right level of respite services. 
Day care centres are often run by trained care staff and volunteers, and provide practical support, engaging activities, and the chance to socialise. Exactly what they offer can differ between day centres, however, most will offer – 
A choice of morning, afternoon, or all-day sessions

A supportive environment focused on socialising 

Enjoyable and therapeutic activities such as music, quizzes, crafts, and day trips

Tea, refreshments, and hot meals
What are the disadvantages of respite care?
Because taking a period away from your caring responsibilities can be beneficial to both you and your loved one, there aren't really any disadvantages so to speak. However, there are some potential challenges you may encounter that it's important to prepare for. 
If your loved one is living with cognitive impairment, you may worry that they'll become upset or confused if you're not there, and be unable to fully enjoy your time away. Confusion or psychological stress can be difficult to deal with and this is why caregiver quality is so important. An experienced dementia carer will know the best ways to manage these behaviours, and keep your loved one as calm and comfortable as possible. 
 Because there are many types of replacement care – the cost and provisions of care provided can differ a huge amount. When choosing the right option for your loved one, be sure to ask your provider or carer for a detailed breakdown of exactly what they can or can't assist with in your absence. 
Find out how Elder can help
Speak to us about arranging quality dementia care, for as little as three days at a time.
How do you arrange respite care for someone living with dementia? 
If you've experienced any of the below feelings, it may be a good time to arrange a short period of respite. 
You feel worn out

Your sleep patterns have been interrupted

You feel isolated or disconnected from your other family or friends  

You occasionally feel angry or frustrated by your loved one 
There are a few important steps to take to ensure you're arranging quality respite care services. 
1. Consider the level of care that's needed
Will your loved one need only a few hours of respite care a day? Will they require overnight care to prevent accidents or wandering? Make a list of every eventuality and need you can think of. 
2. Explore your options in detail
Reach out to care providers, care homes, or adult day care services and ask for as much detail as possible. Do they offer specialist dementia respite care? Do the carers they work with have the right skills and demonstrable experience? 
3. Involve your loved one as much as possible
Make sure you understand their preferences and that they're as comfortable as they can be with any plans you make. This may mean introducing them to their potential carer beforehand. 
Respite Care for unexpected situations
Sometimes temporary care is needed last minute. If a primary caregiver falls ill for example, you'll likely need to arrange some form of emergency respite care, with little time to prepare. 
A person with dementia may not respond well to unexpected changes, so it's important that they're kept in the loop, reassured, and that the situation is handled with sensitivity and positivity. 
Is at-home respite care free for dementia patients? 
Unfortunately, care is rarely free, and having dementia doesn't automatically mean a person will be eligible for financial assistance to pay for it. If you've not done so already, it's worth completing a Care Needs Assessment with your local council. This will identify if your loved one has qualifying needs for care funding, which you can then put towards both ongoing and short-term care. 
If you're an unpaid carer, you may also be eligible for carers allowance. You could get £69.70 a week if you care for someone for a minimum of 35 hours a week. Some charities also provide free or subsidised respite breaks and holidays for family carers. So, while you may need to cover the cost of respite care for your loved one, you'll get quality time away to rest and recharge for free.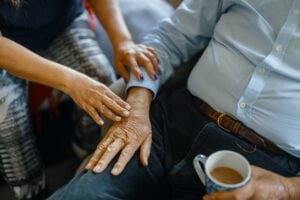 Reablement Reablement is a type of intermediate care – the short-term care that's most commonly offered to people after a period in hospital. Find out
Read More »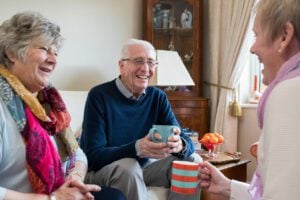 Discussing elderly care as a family We've shared our advice for overcoming disagreements when discussing care with your wider family. It's completely natural to have
Read More »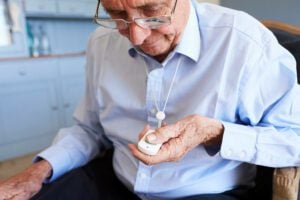 Personal alarms for elderly Discover how personal alarms work, who they're best suited to, and how they provide greater peace of mind to older people
Read More »