Quick summary:
There's no right or wrong way to feel about a dementia diagnosis. The important thing to realise is that you're not alone. Talking and writing about it can help you come to terms with the situation.
Following a diagnosis, your GP or local authority will work with you on creating a care plan, this details what support you're going to need to remain independent.
If you're in need of social care support from your local authority, you're able to arrange a care needs assessment. This looks at the level of help you need with key aspects of you life.
Expect a range of emotions
Everyone reacts differently to the knowledge that they will be living with dementia for the rest of their life, and there is no right or wrong way to behave.
Your loved one is certain to be upset by the diagnosis, and this can manifest as anger, or rage, as they wonder why this has happened to them.
They may feel a sense of sadness and loss, and it's essential that you and other family members are prepared to listen to their worries and concerns in a non-judgmental way.
They may not be ready to talk about their diagnosis straight away. However, once they've had a little time to process, gently encouraging your relative to discuss the diagnosis with you is important.
Making a note of any questions that you don't have the answers to will help you to seek out the right advice to put their mind at rest.
It can also be helpful if they write down any worries, fears and uncertainties they feel along the way, so that you can go through the list together, and discuss how they would like to be supported.
Some people find it helpful to keep a journal that they can refer back to later, while others find it therapeutic simply to set out their concerns in writing.
Get up-to-date information on dementia
You'll find that there is plenty of support available, both online and in your local area, but you will need to seek it out. The first port of call should be your loved one's doctor, who may be the source of the original diagnosis. He or she will be happy to provide you with further information and will recommend any local support services and groups that may be helpful.
If your elderly relative has received their diagnosis through a memory clinic, staff will make sure that they are provided with links to support groups and local organisations that can offer help.
Organisations such as Alzheimer's Society and Age UK can supply detailed information about dementia and point you in the direction of support groups. They will also be able to advise you of any local schemes that your loved one may benefit from, such as local Dementia cafes or sensory walks.
You'll find that there are lots of opportunities to meet up with other people with dementia, as well as carer support services too. Day centres in particular are designed to offer loved ones stimulating activities in a warm, welcoming environment, and can provide you with an opportunity for respite.
Connecting with other people who have recently been diagnosed, or are living with early-stage dementia can be particularly helpful, as it can reassure your relative that they are not alone.
These support groups are also an excellent source of further information, offering help and advice to anyone who is struggling to come to terms with their diagnosis.
Find out what help is available
Your relative's doctor may offer a referral to their local social services department for an assessment of needs. If this is not automatically offered, you can arrange one by getting in touch with your loved one's local council offices and asking for contact details for the social services department.
A needs assessment will identify areas in which your loved one requires help, as well as making recommendations for any changes that should be made to their home, if applicable. Your loved one may be offered a budget to cover some, or all, of their needs, and this can be spent on social care services, or put towards private care if they prefer.
Anyone is entitled to a needs assessment, and there is no charge for the service. Once it's confirmed that your loved one should receive care and support, they'll be asked to complete a financial assessment to determine how much they'll be responsible for paying towards their care.
Their care plan may need to be privately funded if they has savings above the designated threshold, which is currently £23,500.
Thinking about the future
Knowing that they have dementia gives your loved one the opportunity to think about their future needs. This is a good time to put in place an Advance Statement, in which they set out their wishes. This gives friends, family and carers the opportunity to get to know their likes and dislikes, whether that's the sort of television programmes they like to watch, the foods that they like best, or the types of outings that they enjoy.
Reassure your loved one that a dementia diagnosis doesn't mean they have to move into a care home. Elderly care at home, provided by Elder, is currently growing in popularity, as it enables older and vulnerable people to remain in the safe and familiar surroundings of their own home, even when they can no longer manage to live alone.
Live-in care means that a dedicated and empathetic carer moves into your loved one's home and lives alongside them, providing a range of services that allow them to continue to enjoy an independent lifestyle without the disruption that a change of address would bring.
You can source 24/7 caregivers to provide everything from simple companion care, through to the complex demands of dementia care, where the carer may perform a range of personal duties, such as helping your loved one to bathe and dress.
Understand that it takes time to come to terms with the range of emotions and questions that a diagnosis of dementia brings, but rest assured that it doesn't mean that your loved one's life cannot still live a full and active life.
Tackled with care and sympathy, your loved one should soon realise that there is still plenty of enjoyment to be had from life and that their family and friends are on hand to offer emotional and practical support.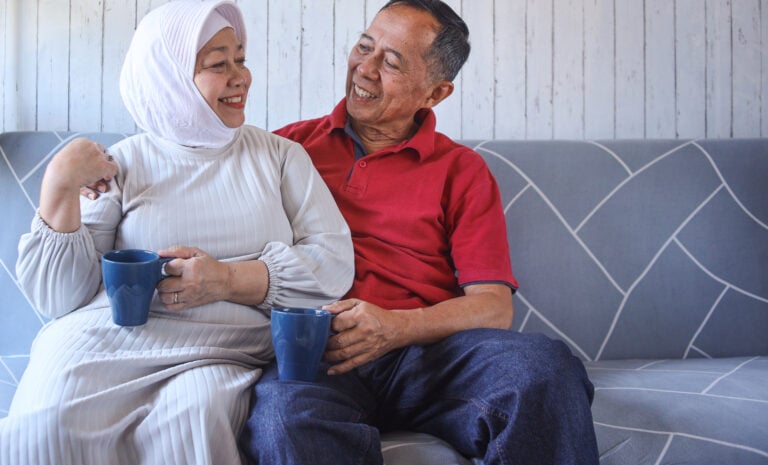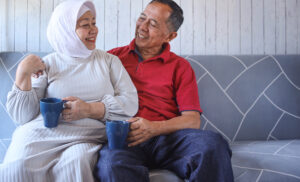 If you're looking into arranging home care, you'll likely come across two different types of providers – introductory agencies and fully managed agencies. While both
Read More »