Quick summary
As a result of ageing, and different conditions – behavioural concerns can be present in the elderly
Behavioural issues in the elderly are not their fault, but they do need to be managed properly
Home care is one of the ways to manage elderly behaviour, alongside different techniques you can use yourself
Whilst these developments in behaviour are not a person's fault, it's important they are managed properly. If not, it can affect your loved one's mental health and wellbeing – as well as that of their carer.
Not only that, but behavioural problems can also lead to older people withdrawing from their friends and family leading to increased isolation. 
While caring can be an incredibly rewarding job for home carers, it's not without difficulties, particularly when  providing a comprehensive programme of home care for someone who is displaying unpredictable and/or challenging behaviours.
It's always important to select the right carer for your loved one. If a loved one is displaying behavioural problems, a carer with the requisite experience will be able to implement specific strategies to mitigate these behaviours.
Why do elderly parents display challenging behaviour?
Behavioural problems are often very personal, and keeping a record of them will help to identify whether your loved one has any particularly unique triggers.
If you and your loved one's carer understand what triggers certain behaviours, it might be possible to prevent them from happening so frequently. Emotional and practical support with  behavioural issues is one of the key areas in which a home carer is able to provide help and reassurance.
Some common triggers include:
Tiredness
Change of routine
Noise
Pain/discomfort
Significant life events
Changes in working/living environment
Medication
Difficulties communicating
Strategies for managing challenging behaviour
It can be challenging to know how to effectively deal with behavioural problems – your loved one may not realise how they are acting or how their behaviour is affecting others.
It's important not to be drawn into arguments, no matter what the provocation. Try to reclassify their bad behaviour as distress about their circumstances, rather than seeing it as anything personal, it may help to realise that your loved one is taking out their anger on you because they know that you will accept it, and they are unable to express their unhappiness in any other way.
There are a variety of strategies that you can use to try and manage your loved ones' behaviour. If possible, try to discuss the anger with them and tell them how it makes you feel, as there is a good chance they haven't stopped to consider your feelings. They may be shocked to discover they have upset you.
If this doesn't help, then you should try to take a few moments away from them if it's safe to do so, as this may give them time to reflect on their behaviour.
Try to identify the root of the problem – if it is a more serious cognitive issue such as dementia then it is best to consult a professional, but it may be a sign of something else.
Where possible set firm ground rules and implement practical routines – this can be particularly helpful for those living with dementia or Alzheimer's.
Other than that, simple things such as practicing consistent and clear communication and staying calm where possible should always be a priority.
Of course, if the behaviour is a direct result of an underlying medical problem such as dementia, then you may need to accept that you need help to care for your loved one.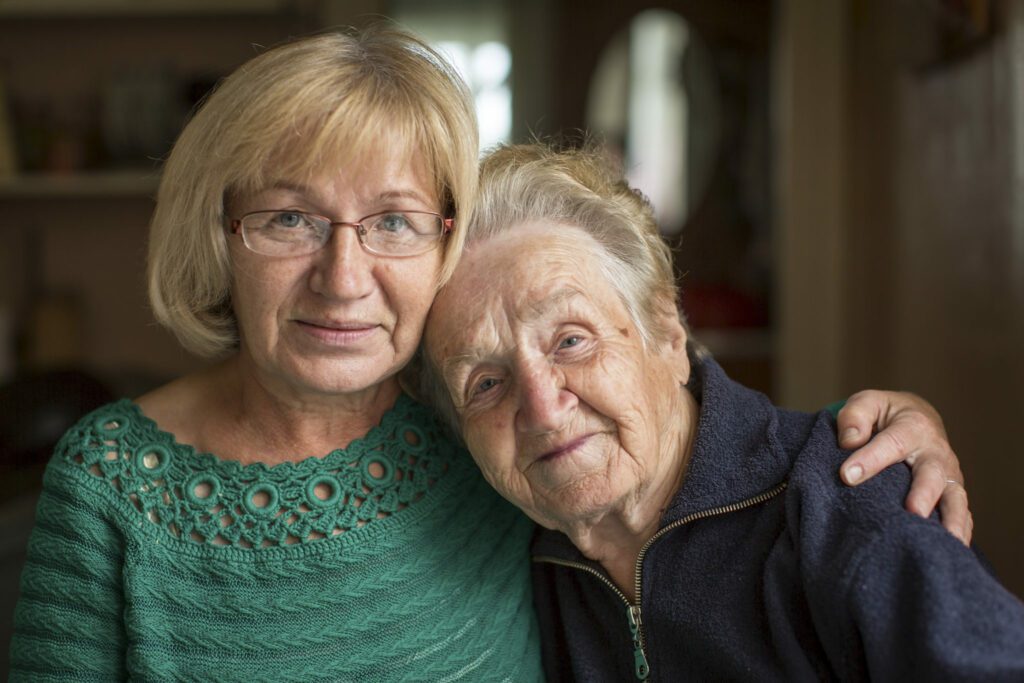 How can in-home care help with elderly behaviour problems?
If you are struggling to manage your loved ones behaviour alone, it could be time to ask for help.
If you're having a hard time, there's no need to go through it alone.
Ask for help from a live-in carer, and they'll move into your elderly parent's home to give them round-the-clock support. From changing light-bulbs to night-time assistance, they're happy to help with whatever needs doing. And because they offer one-on-one care, they're able to give your loved one their undivided attention.
You can work with a live-in carer however best suits you. So if you still want to be hands on with caring for your elderly parents, they'll be there to help when you need it.
There are a variety of ways you can personalise your care, as well, from opting for 24-hour care if a higher level of assistance is required – to choosing companionship care if your loved one just needs a bit of company and help around the house.  If the elderly behaviour problems are diagnosed as a symptom of dementia, there are live-in care carers who specialise in complex medical conditions and have experience in dealing with these behaviours.
Carer strategies to deal with challenging behaviour
Elder-approved carers adopt an approach called positive behaviour support, which involves working to understand why your loved one is displaying particular behaviours and learning how to avoid or reduce certain triggering situations. Helping your loved one to replace challenging behaviours with new skills and strategies that will improve their wellbeing
Every carer we work with understands that behaviour is a clear expression of how a person is feeling – therefore they will work with them to understand their feelings.
Providing effective elderly care can be complicated, and care plans often need to be refined and adjusted to account for situational changes. Your loved one's carer will closely monitor their behaviours to ensure that their needs are consistently met. The carer will always try to ensure a positive outcome is achieved.
When challenging behaviours occur, staying calm and trying to diffuse the situation safely is vital. Elder-approved carers will also offer reassuring words and avoid exacerbating the situation by stopping an activity or providing a distraction.
Crucially, your loved one's carer will endeavour to both see and understand the person behind the challenging behaviours. The more they learn about your loved one, the more likely they are to be able to develop effective strategies to manage and reduce complex behaviours.
It's this level of understanding that will help your carer to create personalised and highly effective behavioural management strategies. These strategies will improve the health, wellbeing and quality of life of your loved one.
Frequently asked questions
What causes anger outbursts in the elderly?
There is no single cause of angry outbursts in the elderly. It may be situational – perhaps they are frustrated they can no longer perform tasks as they used to, or are having communication issues. Or, they may have a condition, such as dementia which can affect cognitive function and cause behavioural changes.
Poor sleep, feeling lonely or depressed, and worries about losing their independence as their care needs increase can all be causes of anger in older people too.
What can cause personality changes in the elderly?
Personality changes can be brought on by a number of things – such as serious health conditions like dementia and Alzheimer's. If you are unsure why your loved one is having personality changes it is important to seek help from a GP – it may be nothing, but some infections (such as water infections) can also cause personality changes.

How does dementia affect behaviour?
Dementia affects cognitive function in different ways and can have an impact on behaviour. Changes to the brain can alter personality, but also frustration from memory loss can lead to angry outbursts.
How do you deal with aggressive behaviour in the elderly?
There are different strategies that can be used to deal with aggressive behaviour in the elderly – understanding the reasons behind it is usually the first step. From there you can better understand your options in terms of care and support.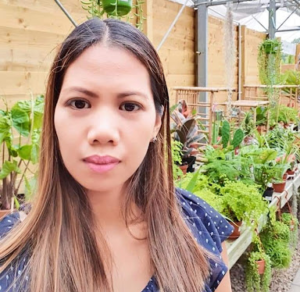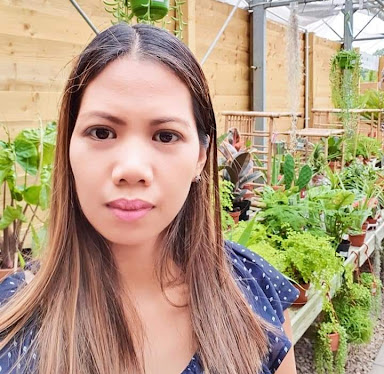 Joy's story   We caught up with our carer of the month for January 2021, Joy. Before joining Elder as a live-in carer in