If your loved one has recently been diagnosed with a degenerative condition, such as dementia, this is the best time for them to have their wishes recorded.
As the condition progresses, the advance statement can be a really important point of reference for the family. Especially the lasting power of attorney, giving them a clear idea of what the favoured course of action is.
With this in mind, your loved one may find it's the best solution for your loved one to create a written advance statement that is then distributed to different members of the family.
Who can make an Advance Statement?
Advance Statements were developed earlier this century to allow people to set out their wishes about their lifestyle should they become mentally incapacitated in the future.
Anyone can make an Advance Statement, which their relatives and health professionals should do their best to adhere to in the event that the originator of the statement becomes unable to express their wishes in the future.
Advance Statements are particularly important for anyone diagnosed with dementia, as it allows them to set out their likes and dislikes, and to provide carers with a good indication of how they would like to be treated and what they would like to happen as the condition takes hold.
The Advance Statement can only be made by the person to whom it relates, so you cannot make one on behalf of your elderly relative if their condition is so severe that they are unable to express themselves satisfactorily.
What information can an Advance Statement contain?
The primary focus of the advance statement should be an expression of your loved one's care preferences. As with the form you'll fill in the for a 'health and welfare lasting power of attorney', this should indicate desired care options.
This would be whether your loved one would like to receive dedicated support from a live-in carer, move into a care home, or even a retirement village.
When it comes to indicating wishes for live-in care, it's best for the advance statement to provide as much detail as possible. This should include those aspects of our day-to-day life that become increasingly important as we approach our later years. This could include the kind of meals we like to eat, what the daily routine general looks like, and even preferred bedroom choices.
Thinking a bit outside of the box to get to grips with those all-important small things is what makes a successful advance statement.
Some examples that your relative might like to include in their statement include:
I would prefer to remain in my own home rather than go into a care home
I would like to maintain a vegetarian diet
I would like to spend time in the fresh air every day
I would prefer any future carers to be female
I would like to keep attending my local church services
I would like a nightlight as I don't like the dark
I wish to continue to enjoy watching nature programmes on the television
Discover more of our articles on dementia
From dealing with a diagnosis and understanding the implications to getting advice on how to live well with the condition, our extensive resources will help guide you through what can be a tough and emotional moment.
Is the Advance Statement legally binding?
There is no legal requirement to set out an Advance Statement in writing, but obviously, it makes more sense to do so, as everyone involved in your loved one's future care needs can then be supplied with a copy.
Social workers, medical staff and other members of the family can all be given a copy of the statement so that everyone knows what your loved one's wishes are regarding their future care.
It won't always be possible to conform to every aspect of your loved one's wishes. For example, they may have stated that they do not wish to go into residential care, but circumstances may mean that this is something that they must eventually do, perhaps due to failing health or other conditions that make care at home impossible.
Advanced Statements and refusal of treatment
Your loved one can also make an Advance Statement about future medical treatment, setting out conditions under which they wish to refuse any further medical intervention, such as refusing a blood test on religious grounds, or declining future chemotherapy for recurring cancer.
Where a statement is refusing treatment, it's imperative to ensure that this is written down and signed, along with confirmation that your loved one fully understands the implications of making such a decision.
Medical staff are obliged to abide by this decision except under exceptional circumstances, such as the development of a new and more efficient treatment that the individual had not been aware of, or if they believe that your relative did not have the mental capacity to make such a decision in the first place.
Why make an advance statement?
Ultimately, an advance statement is all about having a specific, focused plan, removing stress from the wider family when decision-making becomes more difficult.
In many ways, as it's not strictly speaking a legal document, an advance statement is there purely for additional peace of mind. Especially when it comes to the following:
Make the big decisions — whether it's care options or anything else, an advance statement takes the pressure to make big decisions away from the wider family.
Start an important discussion — taking the first difficult steps to look ahead. This can give your loved one time to get the opinion of those they trust, be it their GP, their family or anyone else.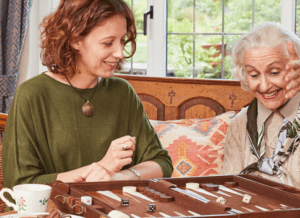 Paying for care is easier than you think Paying for care isn't as daunting as you might think. Read our guide on paying for care,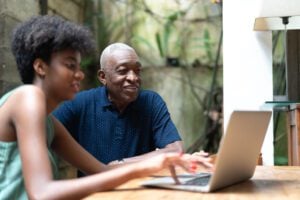 NHS Continuing Healthcare – your complete guide NHS Continuing Healthcare covers every penny of your care costs. It's available for anyone with long-term health needs.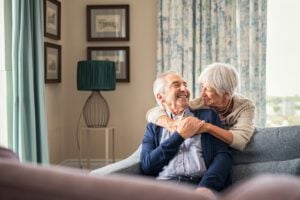 Local authority care funding – everything you need to know If you need live-in care or have to move into a care home, local authority