Elder's Family Support Specialists request and document feedback from both service users and care professionals for quality assurance purposes, ensuring that both parties are satisfied with Elder's introductory service. The dynamic care appraisal form, in which ongoing feedback is captured, provides responsive, real-time feedback via the MyElder portal.
Elder's Safeguarding and Escalation Committee (SEC) reviews potential safeguarding, criminal or clinically related concerns and coordinates relevant plans of actions.
Elder ensures all carers have access to a published set of Carer Standards, detailing performance and behavioural expectations. Carers are expected to meet or exceed these agreed standards at all times.
Carers on the Elder platform are encouraged to elevate the principles of person-centered care through frequent conversations with the service user and family about their wishes and routines regarding:
Washing and grooming  and other personal care
Support with toileting
Nutrition and hydration
Sleep and night time
Support to move around the house safely
Prompting use of medication and reporting concerns*
Activities and companionship
Shopping & household activities
Maintaining a clean and tidy house
*Carers on the Elder platform are not able to administer prescription medication 
Carers are highly encouraged to communicate with the family on regular updates and any changes in care needs, including any changes or updates to the care appraisal form. They are also encouraged to review the care appraisal with the outgoing carer during handover periods to ensure a clear transition.
In addition to reviewing the care appraisal, the outgoing carer is responsible for communicating all relevant and necessary information to the replacement carer, including:
Service user's routines, preferences, and activities
Household information including facilities, specialist equipment, carer accommodation
Local guidance including the nearest pharmacy, shopping area, park, bus stop
Elder maintains the right to remove carers from our platform that have dropped out after the placement has been signed off. Elder's quality assurance team will review all dropouts, and remove access to the platform if a carer is deemed unreliable.
Read more from around Elder: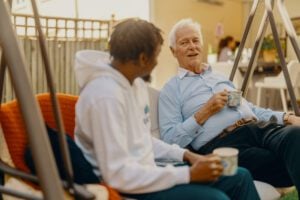 Customer stories Find out what live-in care is like from families who have arranged it themselves.   Trustpilot Every family

Elder Standards – what you can expect Arranging live-in care for a loved one is a big decision. It's important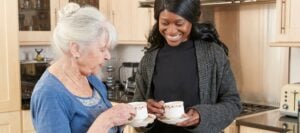 About us We're the UK's leading live-in care specialists, providing the alternative to the care home What we do Stories