How much does a live in carer cost?
If your loved one is supported to remain independent living in their own home by a live-in carer, they will benefit from so much more choice and control in every aspect of life – from what time to get up to when and where they eat their meals. For family members, it can really help put their mind at ease knowing someone experienced and well-matched is looking after their loved one 24/7 too. 
However, live-in care services can differ significantly in price, so it really pays to shop around and get really clear on the level of care you need, as this will greatly influence the weekly rate you pay. 
The Elder Care Appraisal is a free to use, online form that asks a series of questions about the person requiring care. It covers things like their background and lifestyle, medical requirements, mobility, diet, and home environment. 
We use the information collected on the form to match customers to live-in carers. However, there is no obligation to arrange care with Elder once you've completed the form, which means if you're still considering your care options, it can be a really useful tool for building a clearer picture of exactly where support is needed. 
Click to create your free account and get started.

According to estimates from the 2023 UK Care Guide, full-time live-in care for one person can start from around £800 per week, costing up to £1,800 per week. The reason the exact costs can vary so much comes down to multiple factors –
Location – historically, live-in care in London and the South of England will cost more than live-in care in the North of England or Scotland.
Care needs – Complex care, such as supporting those with advanced dementia,  managing challenging behaviour, or providing stroke care will usually cost more, due to the specialist skills and experience required of the carer. 
Regulatory status – Some agencies will charge a premium due to being CQC regulated. This means they can hire and train an internal staff of carers, and manage care planning and delivery on your behalf. 
For couples who both require some degree of care, live-in care can be an affordable alternative to a care home, because if two people need to go into a care home they will have to pay for two places. One carer can meet the needs of two individuals in their own home, and they can continue to live as a couple with all the help that they need.
When you choose live-in care, there will still be utility bills and daily living costs to be taken into account. However, there are a range of state benefits you may be eligible for that can help reduce your monthly outgoings. These include Council Tax Reduction, Pension Credit, and Winter Fuel Payments to help you heat your home. 
How Much does Elder live-in care cost?
At Elder, the usual cost of full-time live-in care for one person starts at £1195 per week. This price should be used as a guide only, as our rates are always personalised to individual care needs to ensure you only ever pay for the support you actually need. Call our care advisors for a personalised quote.
Is live-in care more expensive than a care home?
Often, live in care can provide more value for money than going into a residential care home. This is because you'll have the full-time support of a single professional carer, rather than a staff of carers. In fact, most care homes average one carer for every four residents.
A significant proportion of care home fees go towards accommodation, housekeeping and catering, and may include services that aren't relevant to your needs, such as hairdressing or group activities. This means less is dedicated to the care itself. With live-in care your carer will be dedicated to you – adapting to your individual needs and your routine which ensures you'll only pay for the care you're receiving.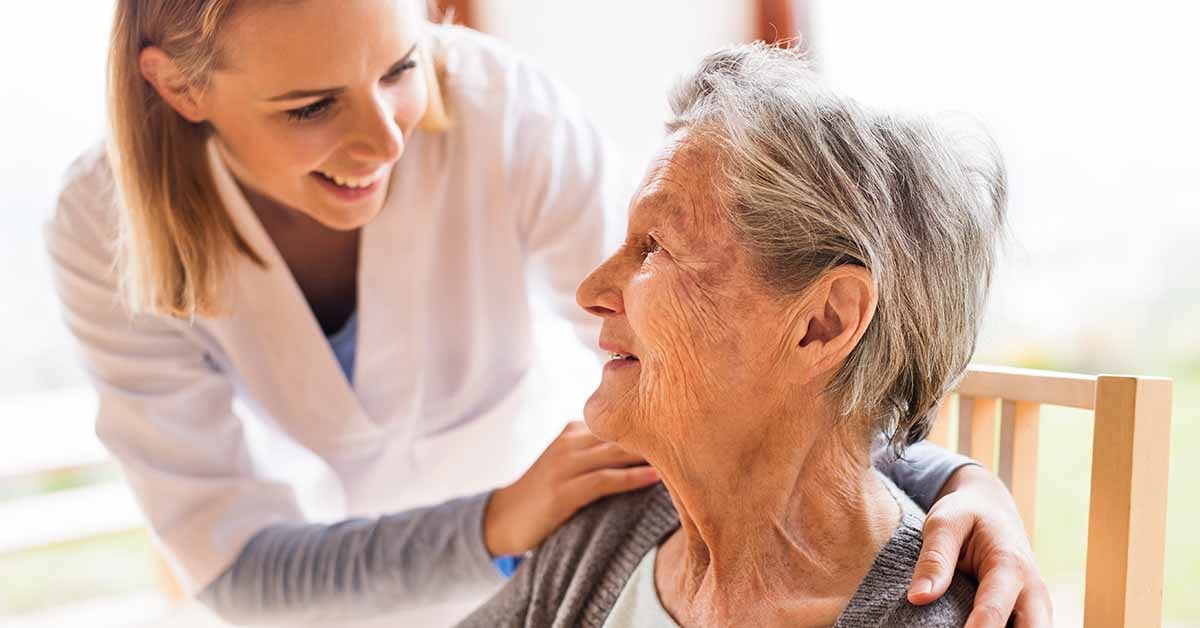 How many hours can a live in carer work?
Live-in carers will usually work for between eight to 10 hours a day. However, it's important to ensure the working hours complement the routine of the person needing care. and that a few breaks for the carer can be factored in throughout the day. 
The majority of live-in carers will provide occasional support during the night if the person they're caring for wakes up and needs assistance. This could mean helping them to the toilet, or providing reassurance to people with dementia if they wake up feeling confused or lost. 
If you think you or a loved one requires round-the-clock care, i.e having a dedicated carer actively providing support 24 hours a day, you'll likely need to hire two carers – one to provide day time support and another to provide overnight care while the daytime carer sleeps. 
How do I choose the right live-in care agency? 
First and foremost, think about what's most important to you, your loved one, and your family. 
If you'd like more choice and control over who provides care and how, you may be better suited to an introductory service, like Elder. These agencies work exclusively with self-employed carers – matching them to those needing care.
Introductory agencies manage carer recruitment and pay, but don't have an on-going role in how care is delivered. This means you'll be free to work directly with your carer to agree a daily routine that works best. 
Not all introductory agencies are created equal though. Some only focus on recruiting carers – and class themselves as 'recruitment agencies'. As such they may not be able to offer much support once care begins, and may even leave finding respite care up to you to arrange when it's time for your carer to take a break. 
Elder's support
At Elder we provide support throughout your time with us. Our internal clinical team is on hand to ensure live-in care is and remains suitable for your needs, you'll have your own dedicated Family Support Specialist to answer questions and help you through any challenges along the way. 
We also support every customer with finding suitable cover for carer breaks - this is a standard service that we never charge extra for. 
If you'd like an agency that can build a care plan and manage how care works day to day, you may wish to go with a managed service provider. These agencies are regulated by the Care Quality Commission, and therefore can take a hands on approach to managing your care. Because of this, the average cost of live-in care through a managed service  provider is higher than that of an introductory agency. 
While this can provide peace of mind, these services may be a little more rigid. For example, you may  have less choice over who your carer is – as it may come down to which staff member is available. 
Any care provider you're interested in should be happy to discuss your loved one's specific needs with you, and give you an accurate indication of the costs involved in this type of elderly care. They will also be able to guide you through the various ways of paying for care and to recommend which would be your best option.
Don't be afraid to ask each care agency as many questions as you need to. While these should be based on your key needs or concerns, it can also help to ask –
What everyday tasks do their carers support with as standard? Do these include domestic tasks such as light cleaning, laundry, or vacuuming? 
What level of personal care is provided – do cares prompt things like washing or medication, or can they provide more intensive, hands on support? 
Does the agency charge joining fees? Are there additional fees if you need to pause or stop care for any reason, or if you'd like to change who your carer is? 
Do they charge extra if the carer is woken up during the night ?
Do they offer a 24-hour care option, or care package that involves more than one primary carer. 
Do they accept NHS or Local Authority funding?
How does the carer stay in touch with and keep the family updated? 
With Elder you'll have one bespoke care rate based on your needs – meaning you'll alway know where your money is going. You'll never pay surcharges on weekends or bank holidays either because we believe that every family should have access to care when they need it most.
And, you'll never be charged a joining or registration fee, or additional fees for sourcing suitable carers for you to choose from.
How do I find a private live-in carer?
Using an introductory agency, like Elder is a great way of finding a professional to provide private live-in care. Introductory agencies will source and screen carers on your behalf – checking they have a clean criminal record, and verifiable professional references and qualifications. They will also conduct assessments to ensure they have the right character and can make the right decisions when faced with challenging circumstances. 
Introductory agencies usually offer a set hourly rate for carers too, so you don't need to worry about negotiating pay directly with your carer. 
If you'd prefer to hire a live-in care worker yourself, you may wish to advertise in a local paper, or on websites such as Gumtree. Bear in mind though, you'll be responsible for performing all of the above checks yourself, as well as –
Registering as an employer with HMRC
Creating an employment contract outlining pay, working hours, sick leave and holiday
Agreeing notice periods
Creating disciplinary and grievance procedures
Taking out liability insurance
Arranging a respite carer to cover your carer's breaks, and ensuring the same employment procedures are undertaken for the respite carer too
Where can I find more information to help me make a decision?
Check out the agencies you're considering on Trustpilot – It's a good way to read other people's real life experiences of arranging and adjusting to live-in care. 
Contact an advocate – An advocate is an independent expert who can help support you in navigating the social care system. 
Speak to a Care Advisor – at Elder we offer no obligation calls with our care planning experts – they'll find out more about your needs and help you understand your options. 
Funding options for live in care 
Local authority funding  – You or your loved one may be eligible for assistance with paying for care from the local authority. If this is the case you'll have to complete a two step assessment process, one looking at your care needs, and a financial assessment looking at your assets, savings, and income.
To receive this form of live-in care funding your savings and assets need to be less than the set capital limits of £29,750. However, if you're choosing live-in care the value of their property will not be taken into account, as it will become your place of care. If successful, you'll be awarded regular direct payments, that you can spend on the type of care you wish. 
It is worth contacting the social services department of your loved one's local authority to request an assessment of need. This is a free service and will help to clarify what is needed as well as what financial help may be available.
Attendance Allowance  – If you need care due to an illness or disability, you may be able to claim Attendance Allowance. The amount you'll get is based on your care needs however the most you can receive will be £92.40 a week. Unlike Local Authority funding it isn't means tested.
NHS continuing healthcare – You or a loved one may be eligible for this funding if you have a qualifying health need that requires long-term care. There are a couple of assessment stages to complete for this funding, which will be led by a multidisciplinary team of healthcare professionals and social workers. If you're successful it will cover your live-in care costs in full. 
Equity release – if you're not eligible for funding an equity release scheme can help you unlock money from your home to pay for your care. While a good way to access additional funds you may not have considered, these are complex financial products, so it's recommended you seek impartial expert advice first. 
Real life story: Colin and Dulcie
Dulcie is 102-years-old and lives with her son Colin, his wife Mary, and her Carer Sarah. She has dementia and has had full-time live-in care for over two years.
We talk to the family about the challenges of finding the right care solution for a fiercely independent woman – and how the positive benefits of live-in care with Sarah has transformed all of their lives.
Final thought 
Reputable providers of live-in care will be transparent about their fee levels and what these cover. Costs may be dependent on the specific needs and preferences of your loved one, so these need to be clearly understood.
Some older people may require specialist care such as dementia care or care for conditions such as Parkinson's disease or Multiple Sclerosis. A live-in carer may need special training or extensive experience for some positions and each case is different, so you should ask the provider what the specific costs will be.
Included in the cost of 24/7 care from a professional caregiver is the work that goes into ensuring a good match between the personalities, interests and background of the care recipient and carer. Finding the right person to care for your loved one can improve their quality of life immeasurably.
To Save, or Not to Save: The Question of Prioritising Pensions and Provision for Later Life
What do people think about their workplace pension and what motivates them to pay into it? Why do some people prioritise pension savings and others put it off – and what alternatives do people see for providing for themselves in later life.
Learn more about paying for care
We know your money matters. Take a look at more Elder guides on care costs and funding below.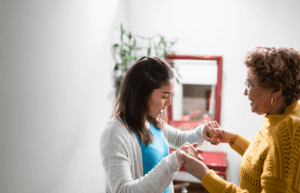 As there are so many different types of home carers, it's hard to provide a one-size-fits-all answer. Several factors will affect the right salary