Palliative care at home may be required if your loved one is living with a life-limiting illness or condition.
It helps to ensure people can continue to be supported and comforted in their own home.
This type of care is provided by a varied and dedicated team of professionals.
There may come a time when your loved one finds themselves in need of a home carer who can help to improve their quality of life as they face a life-limiting illness or condition.
This is known as palliative care, and it's important to understand the purpose of this type of care and what to do if you need to consider it for a loved one.
What is palliative care?
Palliative care, sometimes referred to as 'end-of-life' care is very much about obeying the wishes of the individual, ensuring their physical comfort and offering support to their loved ones.
This type of care should start as soon as it's required – it can last as short as a couple of days up to 12 months or more.
There are many different dimensions to palliative care, and it's about being able to provide support in each area – for this reason people receiving this type of care will often receive support from a number of people and caregivers.
| | | |
| --- | --- | --- |
| Pain | Definition | Support |
| Total Pain | Total pain refers to the cumulation of the three other main types of pain experienced by people with life-limiting conditions. It has roots in the physical, psychosocial and spiritual. | The support offered for the various types of pain outlined below, comes together as the support team for total pain. |
| Physical Pain | Physical pain is the pain that can be managed with medication. Different medications can be used in palliative care – they may be common but are used in different ways for this type of care. Patients needing end-of-life care may have a variety of physical symptoms which need professional support and medication. | Physical pain and medication need to be managed by professional nursing support – this can be arranged with the help of a GP or healthcare provider. A live-in carer can support medication prompting. |
| Psychosocial Pain | Physical pain tends to be the first thing which is attended to and following that it's important to ensure the person is receiving compassion and empathy. This can involve supporting the individual and their loved ones – facilitating discussions about relationships, finding meaning at the end of life and a sense of control. | Psychosocial assessments can be done which help the medical team support individuals. This type of care can be supported by a live-in caregiver, ensuring someone's there for companionship and support. |
| Spiritual Pain | Understanding and appreciating spirituality is a big part of palliative care. Spiritual belief and practice can bring comfort to loved ones, as well as the person receiving the care. | Religious or spiritual support with assistance from the rest of the care team. |
Aims of palliative care
The main aim of any sort of care at this stage is to maintain or enhance your loved one's quality of life, ensuring they remain as well and active as they can, for as long as possible. A medical or nursing team will be primarily supporting things such as medication and treatment but a live-in carer can provide support and companionship to assist.
This type of companion care can include a variety of things but may feature:
Supporting treatment plans and medication prompting
Support on a psychological, emotional or spiritual level
Social care including many traditional features of elderly care or dementia care, such as help with eating, dressing or washing
Support for the loved ones of the main care recipient
The dimensions of care and type of care needed is often dictated by the individual condition or illness.
Live-in care can be a form of palliative care and provides the social and companionship support for the person, their family and the rest of the care team. It can helps to keep people at home as they near the end of their life – as opposed to having to move to a hospital, care home or hospice.
Types of palliative care
The type of care will vary a lot depending on specific circumstances – such as the type of condition and personal requirements. Different conditions will follow different trajectories, which are defined below.
Three palliative care trajectories
Rapid Decline – this is the type of trajectory usually followed when people have conditions such as cancer. These conditions will likely involve a longer period of steady progression before entering a clearly defined terminal phase. It's at this point palliative care is put in place.
Intermittent Decline – people with respiratory conditions or heart failure usually follow a gradual trajectory of decline but with episodes of acute deterioration, followed by some recovery. This pattern may continue for some years, with the option of care available throughout.
Gradual Decline – gradual decline is usually experienced by the elderly and those living with conditions such as dementia. The period of decline can be much longer, and again end of life care could be implemented when the family feel it's appropriate.
Palliative care exists on a spectrum – requiring input from a number of different people, support systems and healthcare professionals. The exact requirements can include physical, psychosocial and spiritual support.
Care services can be provided by healthcare and medical professionals, social care services, psychologists and spiritual figures.
Live-in care can provide social support for those who need palliative care – assisting with healthcare plans, providing personal care, running errands and providing companionship for friends and family. Live-in palliative carers can also provide various aspects of support for the other members of the wider care team.
How Elder can help
Elder can provide live-in care support for those who require palliative care. Our matching process ensures that the carer is the right person for the job and takes into account various things such as specific conditions and personality.
This ensures they can provide personalised care and companionship for both the person receiving care and their medical team, as well as friends and family.
Different conditions require different aspects of care – such as COPD, dementia and cancer.
Live-in carers are experienced in caring for many conditions, but in terms of palliative care the support required will vary. For those living with dementia, care and support may be needed on a longer-term basis.
For those living with COPD, it may be that live-in care is required more so during periods of deterioration or following hospital stays to aid with recovery – before this type of care is needed.
Finally, for those living with cancer who might experience rapid decline – live-in care can provide social and personal care and support towards the end of the period of care.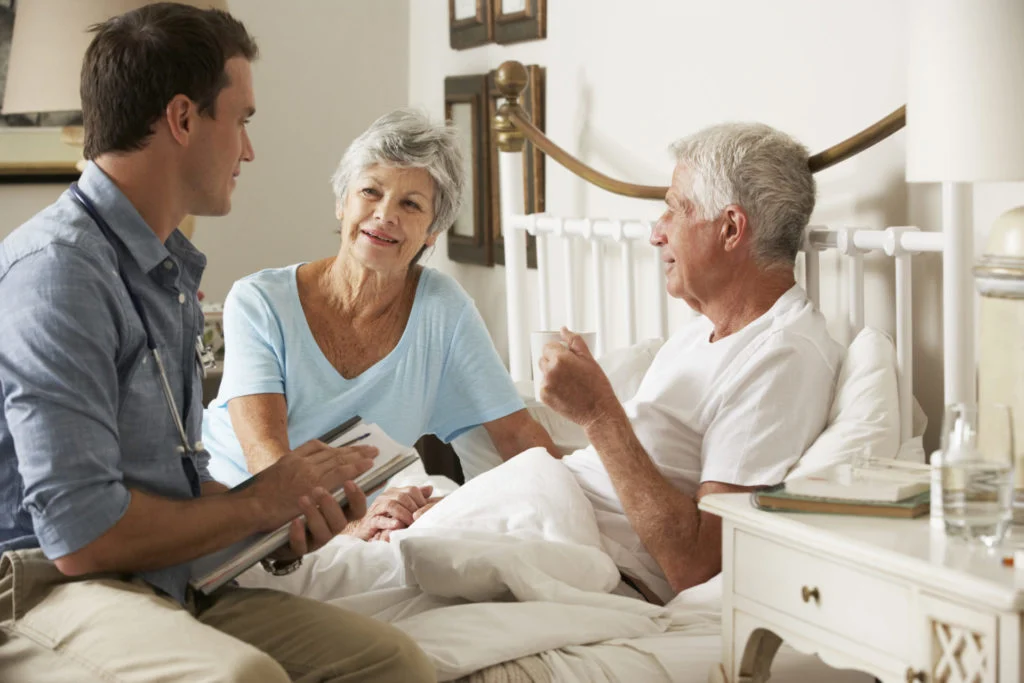 When can you access palliative care?
Palliative care can actually be organised at any stage of your loved one's illness and arranging it doesn't mean that they're likely to pass any time soon. In fact, many people receive personalised end of life care for years.
As part of the planning process – it's important to consider advance care planning.
Advance care planning is a specific type of end-of-life planning. Whilst a person is still able to communicate their wishes they can talk to their medical team about their condition and their preferences for care when it progresses.
End-of-life care
End-of-life care and palliative care are terms often used interchangeably, but they do have some differences.
This care involves support, care and treatment for someone near to the end of their life and is a vital aspect of palliative care.
In general, this type of care is provided for those who are believed to have a year or less left to live but, in some cases, someone will actually receive it for a very short period as timeframes are often difficult to predict.
If your loved one needs end-of-life care, you can be assured that the objective is to make them as comfortable as they can possibly be. The care will include everything from managing physical symptoms to offering emotional support and care for both your relative or friend and their loved ones.
It can take various forms such as those mentioned earlier: physical support, psychosocial support and spiritual support. The entire care team will come together to ensure each aspect of end-of-life support is provided.
It will also often involve talking to you and your loved one about what to expect as their life draws to a close and should ensure that all of your wishes and needs, and those of your loved one, are fully adhered to.
It may also include some practical help such as assistance with making a will or accessing financial support.Where to find palliative care
The most appropriate source of palliative care will depend upon the type of support and care that your loved one needs. You could make use of the services of a reputable private agency to provide home care or your loved one could be cared for in a nursing home, a care home, a hospital or a hospice.
If you think that your loved one might benefit from this type of care, you can speak to their GP or other healthcare professionals, or you can speak to a care agency that specialises in home-based care.
This is the first step to finding out precisely what type of care your loved one will benefit from, what form this should take and where it should be carried out.
If you're opting to arrange palliative care in the home, choosing a home care provider can be a confusing task. Elder can help with arranging live-in care to support this type of care.
Myths about palliative care
There are many misconceptions that surround this type of care. To ensure that you have the facts that you need, here are a few of the most common – along with the truth behind the myth.
You can only receive palliative care in a hospice or care home
This is certainly not the case, as it can be provided in a range of different settings, the most popular alternative to the care home is care at home. A live-in carer is able to help with this.
Palliative care is only available once you have stopped having your condition treated
Having palliative care does not mean that the medical professionals have given up on your loved one and is often provided alongside medical treatments such as radiotherapy or chemotherapy.
Palliative care is only suitable if your relative is nearing the end of their life
Not true: it can be accessed at any stage of an illness and can continue for long periods of time.
Paying for palliative care
Something people may not want to think about is how they're going to afford palliative care. However, it's important to understand the options available to you. In many cases funding is available through the NHS continuing healthcare. For those nearing the end of their life, there is a fast track service.
For those living with dementia, NHS continuing healthcare is not an option, however funding can be sought through a Local Authority or funding privately.
Read more on palliative care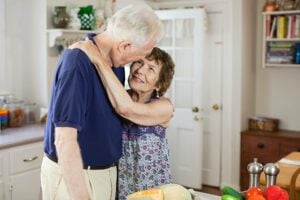 When should someone be offered palliative care? Palliative care can help someone living with a life limiting condition to manage their pain and get the
Read More »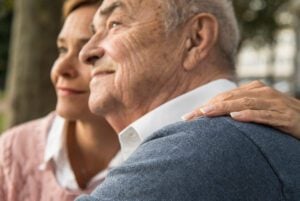 The 5 stages of palliative care Palliative care focuses on symptom control, advanced care planning, and quality of life. It's a care type that's often misunderstood,
Read More »