For the elderly, feeling worried or low is quite common. According to Independent Age, depression affects one in five older people, and anxiety affects one in 10.  So, it's important to know what to do if these negative feelings don't go away. 
We spoke to our own mental health team at Elder, a collection of trained mental health first aiders, coaches and individuals passionate about supporting others, to provide some of their top tips for better mental health.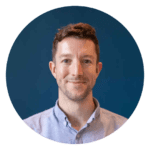 Dan Greeves, Sales Executive – Clinical Specialist
"We recently hosted a few internal workshops for Elder colleagues to provide awareness and insight to the importance of stress, and how that can impact our overall mental health. Stress is a natural 'fight or flight' response to a scary or worrying situation – it's hardwired into our DNA.
Stress has physiological effects on the body in the short term (increased heart rate, quicker breathing), and if we undergo continuous stress over periods of time it has long term effects, such as muscle problems, blood pressure problems, problems with sex, and increased risk of depression or mental health issues.
One of the biggest learnings I can share is how to identify this in ourselves and others. Watch out for extreme indecisiveness, irritability, anxiety, lack of interest in hobbies, nervous ticks like biting nails, and changes to diet, drug or drinking habits.
We need to be mindful of this so we can spot the signs early, and build resilience. We can do this by being perceptive (knowing when we are stressed), building a support network (who you can talk to if you're stressed) and learning how to deal with specific situations, so next time they happen you have solutions, instead of stress."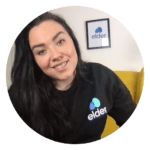 Robyn Filep, Family Support Specialist 
"I would advise a three-pronged approach – create some time for self-reflection, to understand where you're at with your own mental health, begin a conversation to voice how you're feeling, and ask others how they're feeling.
Begin to explore ways to express yourself when feeling stressed or overwhelmed (creatively, athletically, vocally, through meditation or guided breathing, the list goes on…).
A great tool I recommend is to write a list of challenging and stressful things you have overcome or tackled in your life, aim for 10, and have it somewhere visible – this can serve as a reminder that you can do this, on the days you don't feel like you can!"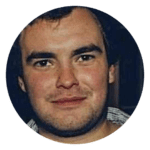 Euan Tyre, Customer Experience Associate
"Engaging in the arts is becoming a popular way to improve wellbeing for all ages. It has been shown that it can enable people to deal with a wide range of mental health conditions and psychological distress.
The arts are fundamental in helping individuals improve their mental health through creativity and social connection.
The arts can also help create a sense of community. It unites people, and helps enhance those relationships and build social engagement.
Until we are 100% back to normal, I would urge people to look at how you can create your own community through the arts – Spotify playlists, online film and TV viewing parties, and virtual museum tours are great ways to connect."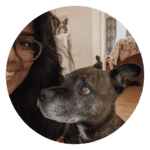 Ursula Doorga, Social Media Executive
"As a trained Mental Health First Aider I am aware of the signs and symptoms which can lead to poor mental health and burnout.
Now more than ever, it's important to look after our wellbeing and stress levels. For me self-care is a great way to look after ourselves mentally and physically. It's important to remember that self-care doesn't have to be anything excessive, nor does it need to be pink and fluffy, it's about finding what works for you.
Here are my top tips for starting your self-care journey:
Start off small. If you're working, ensure you stick to your working hours, take breaks during the day, drink enough water, set aside time for lunch, and most importantly be kind to yourself.
Address your stress. Set aside time once a week to check-in with yourself – How are you feeling today? Did you get enough sleep? What could you do to reduce your stress this week?
Take time off. It's really important, even in the pandemic when there's nowhere to go. Don't worry if you find yourself doing nothing, that's the blissful part! Grab the duvet, get cosy and watch some tele, read that book that's been lying there staring at you, or pop on your wellies and get exploring your local city!
These small acts of self-care can make the biggest difference to your mind and body."
Mental health support and resources
It's okay not to be okay. If you or a loved one are struggling with feelings of depression, anxiety, or stress, there are lots of people who can help.
Whether you would like to chat to someone about how you're feeling, or learn practical strategies to help you cope, These services are confidential, and completely on your terms.
Browse the latest blogs and tips on living well in later life.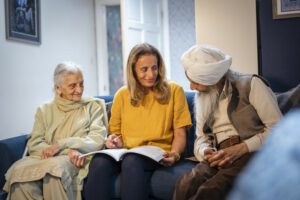 A growing number of people are reaching retirement age with lingering debt – and with the cost of food, utility bills, and rent continuing to
Read More »