There two main options when searching for a live-in carer for your loved one; private arrangements or employing a specialist care provider. 
Private Arrangements
You may already know someone that you would like to employ to provide 24/7 care for your loved one. There can be advantages to this, particularly if it is someone that the care recipient already knows and trusts. However, there can also be challenges in going down this route.
Employing someone means that you are responsible for providing a contract of employment for them, paying at least the minimum wage and managing their tax and national insurance affairs. Even if you know someone, there are still background checks that should be carried out, especially a Disclosure and Barring Service (DBS) check to ensure that there is no reason they could be unsuitable to work with a vulnerable adult who has dementia. Employing a friend or family member can also have an impact on your relationship with them, as there do have to be set conditions of employment.
You could advertise for someone to provide home care for your loved one. If you do this, you will need to carry out extensive background checks, ensure that they are legally entitled to work in the UK and take up two written references, preferably one from their most recent employer. As an employer, you would be responsible for paying holiday pay and sick pay as appropriate.
It is important that the person you employ has experience and training in Alzheimer's care and not only general elderly care. They will need to know how to maintain your loved one's dignity and support their independent living as far as is possible. Specialist training will ensure that they are able to cope with the challenging behaviour that those living with dementia can exhibit.
If you decide to make private care arrangements such as this, you also have to consider what happens when the carer needs time off, holidays or is ill. Unless you can take over the care of your loved one temporarily, you will need to find a suitable person who can provide dementia care until their regular carer returns.
---
Dulcie's care story
Duclie is one of our longest serving customers. In this video her and her family talk through their decision to arrange care in the home rather than the care home.
---
Using an Introduction Agency
This is similar to finding your own private elderly care but here some of the preliminary work is carried out by the agency. Background checks should be conducted and some agencies provide training for the carers they introduce. You still have to take on the legal responsibilities of being an employer, though, and will also need to make provision for holidays and sickness.
Using a Private Care Provider
A reputable care provider will ensure that your loved one's carer has all the experience and training they need to deliver effective dementia care. In addition to background checks and training, the provider will also match the carer with the individual care recipient so that they have interests in common and are likely to get on well together.
The care provider employs the carer, so you do not have to worry about income tax, national insurance, sick pay or holiday pay. The fees that you pay include all this as well as day-to-day management and supervision. The company will also provide you with a contact number that you can use at any time if you have concerns about any aspect of your loved one's care.
Carers employed by private care providers usually work on a rota, so there may be two carers looking after your loved one and working a pattern such as two weeks on and two weeks off. They will both be carefully selected to suit your loved one and provide continuity of care, something that can greatly benefit people with dementia. When a carer is on holiday or off sick, the other can cover so there is always someone familiar around.
Dementia Care Training
It is important to find out from the care provider what training their carers have. Those who have insufficient training may not understand how to provide appropriate care for or be able to communicate effectively with people suffering from dementia.
People living with dementia sometimes have symptoms such as agitation, aggression, loss of inhibitions or psychosis to which their in-home carer will need to know how to respond to. Dementia training will give the carer the knowledge they need to provide support in a tactful way and ensure that your loved one has the best quality of life they can.
Looking for more information on dementia?
From dealing with a diagnosis and understanding the implications to getting advice on how to live well with the condition, our extensive resources will help guide you through what can be a tough and emotional moment.
Learn more about dementia care
Take a look at more Elder guides on living with and caring for dementia.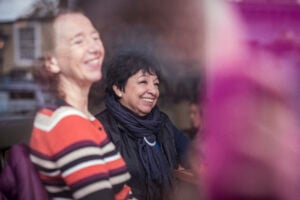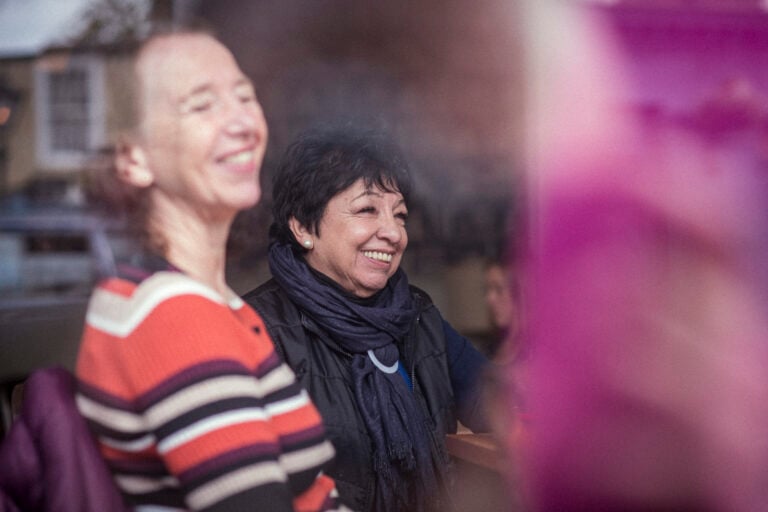 Whatever form of dementia someone may have, it can significantly impact both individuals living with the disease and their caregivers. This guide to Dementia