Private Live-in Care
Live-in dementia care providers recruit and employ carers and are responsible for carrying out all the necessary background checks such as DBS (Disclosure and Barring Service) checks to ensure that only suitable candidates are employed. The company will also make sure that a live-in carer looking after someone with dementia has experience of this condition and appropriate training.
The private care provider will also try to match a caregiver with your loved one to ensure that they get on well together and can build up a close and trusting relationship. They will consider things such as general background, interests and hobbies because the more the two people have in common, the more likely they are to forge a lasting friendship.
If you feel your loved one would benefit from dementia live-in care, a provider, like Elder, will be able to help with any questions you might have about how to arrange this and the different ways of funding it.
Independent Living
The live-in carer will do all they can to promote your loved one's independence while keeping them safe and providing the help and support they need. If your loved one enjoys tasks such as cooking, the carer can help them to prepare a meal or to carry out other activities they enjoy. It is helpful for people living with dementia to feel as independent as they can.
Real life story: Colin and Dulcie
Dulcie is 102-years-old and lives with her son Colin, his wife Mary, and her Carer Sarah. She has dementia and has had full-time live-in care for over two years.
We talk to the family about the challenges of finding the right care solution for a fiercely independent woman – and how the positive benefits of live-in care with Sarah has transformed all of their lives.
24-Hour Care
In addition to providing companionship for your loved one, the carer will also provide 24/7 care, allowing them to live as independently as possible in their own home. They will carry out whatever tasks are necessary, such as help with getting in and out of bed, washing and dressing, taking medication or moving about.
A carer will also undertake all the domestic duties to keep your loved one's home running efficiently; from shopping and preparing meals to doing the cleaning and laundry. In addition to making your loved one's life comfortable and stress-free, this kind of service also provides you and your family with the reassurance that your loved one is enjoying the best quality of life they can.
A live-in carer will be trained in dementia care so they will understand the issues relating to your loved one's condition and how to deal with these. Because the carer is carefully matched to the care recipient, there may be activities they can support your loved one with, allowing them to continue enjoying their favourite hobbies.
In addition to providing support at home, the carer will also be able to accompany your loved one outside the home if necessary, to attend an elderly group or to appointments with doctors, dentists or hairdressers. If your loved one has a car, think about arranging for the carer to be insured so that they can drive your loved one around.
Discover more of our articles on dementia
From dealing with a diagnosis and understanding the implications to getting advice on how to live well with the condition, our extensive resources will help guide you through what can be a tough and emotional moment.
Day-to-Day Care
Whatever help your loved one needs will be laid out in a care plan, which will be updated to reflect any changes in their condition. The carer will also complete a daily report so that you know how things have been going if you are unable to visit. If there are any issues you need to be informed about then the home care assistant will contact you and let you know about these.
There will also be a contact number for you to get in touch with the elderly care provider at any time.
Live-in carers usually work in rotation, so your loved one might have two carers each working two weeks on and two weeks off. This will ensure that there is a familiar face around at all times and is less stressful for a person living with dementia than having to adapt to a succession of different domiciliary care workers or staff in a dementia care home.
The Ideal Option
Care in their own home is the best option for people who need extra support with the daily activities of living. Remaining in a familiar environment can help them to feel safe, and live-in care offers companionship as well as the increased safety of assistance on hand 24/7.
Learn more about dementia care
Take a look at more Elder guides on living with and caring for dementia.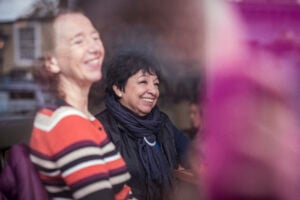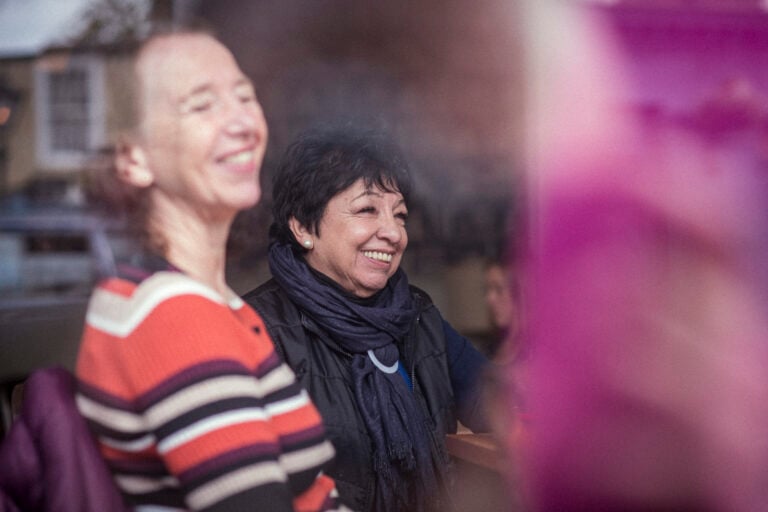 Whatever form of dementia someone may have, it can significantly impact both individuals living with the disease and their caregivers. This guide to Dementia