Choosing a care home
At Elder, we understand that not everyone is in the right situation to receive live-in care in Gloucestershire, perhaps there's no space or maybe they require much more complex care.
No matter the reason, we'd still like to help and we know we're in a good position to do so. We know what good care looks like, even outside of the home.
Your loved one has every right to be supported and cared for in the way they deserve, which is why we've found the best residential options in the area for you.
The top care homes in Gloucestershire
If you're considering residential care for your parents or loved ones in Gloucestershire, the following eight options may be worth considering.
Oakhaven Residential Care Home
136-140 Hales Road, Cheltenham GL52 6TB
Located in a pleasant residential street, Oakhaven provides care for up to 27 people over the age of 65. With 25 single rooms, and one shared room, 18 of which have ensuite facilities, Oakhaven offers full-time, respite and convalescent care to residents.
Suitable for elderly residents over the age of 65.
Monkscroft Care Centre
Shelley Road, Cheltenham GL51 7DP
Situated in a quiet residential area of Cheltenham, Monkscroft Care Centre is a purpose-built care home offering 80 single rooms, all with ensuite facilities. Monkscroft features a comprehensive program of events for its residents.
Suitable for elderly people with dementia, Alzheimer's, physical disability and sensory impairment.
Sandfields
St Georges Road, Cheltenham GL50 3EL
Sandfields is a modern, purpose-built care home providing residential, respite and palliative care to the over-65s. With 90 ensuite single rooms, Sandfields is situated close to local shops, and offers residents their own café-bar on the premises.
Suitable for those with physical disability, mental health conditions and dementia.
The Hollies
Drake Lane, Dursley GL11 5HA
A modern, purpose-built nursing home in the market town of Dursley, The Hollies boasts 49 single and 5 shared rooms, 46 of which have their own ensuites.
Suitable for those with dementia, Alzheimer's, physical disability, mental health conditions, or sensory impairment.
Windsor Street Care Centre
35-37 Windsor Street, Cheltenham GL52 2DG
Spread across a series of households, Windsor Street Care Centre offers nursing care to 81 residents, all of whom have their own room with private ensuite facilities. The centre offers palliative, respite and nursing care to residents over the age of 65.
Suitable for those with physical disability, sensory impairment and dementia.
Redlands Acre
35 Tewkesbury Road, Longford, Gloucester GL2 9BD
Not far from the centre of Gloucester, Redlands Acre is an extended Victorian building that offers residential care for people over the age of 55. With 35 single rooms, 32 of which have private ensuite facilities.
Suitable for residential, respite and convalescent care.
Thirlestaine Park Care Home
Humphris Place, Off Sandford Road, Cheltenham GL53 7GA
Situated in the heart of Cheltenham, but with views across the Cotswolds, Thirlestaine Park is a purpose-built care home set in landscaped grounds, with its own hair salon and nail bar. Suitable for younger adults as well as older residents, Thirlestaine Park offers 63 private ensuite bedrooms.
Suitable for dementia, Alzheimer's, MND, Parkinson's, MS, stroke and cancer care.
Brockworth House Care Centre
Mill Lane, Brockworth, Gloucester GL3 4QG
Specialising in dementia care, Brockworth House is a purpose-built residential home situated in landscaped grounds. Offering nursing care to 55 residents over the age of 60, all with their own private rooms with ensuite facilities, Brockworth House offers a lively and stimulating rota of activities and events.
Suitable for those with dementia and Alzheimer's.
Make sense of your options
Realising your elderly loved one requires extra, full time care isn't easy and when there seems to be so many options, it might be overwhelming to know where to start.
At Elder, we are always on hand to offer the best impartial advice, every day between 8 am and 8 pm to help you decide on the best care solution for the your loved one.
Get in touch with one of our expert care advisors today.
Frequently asked questions
Do care homes allow pets?
More often than not, care homes would not allow residents to bring their own pets to live in the care home with them. Some residents might have allergies or dislike animals and with so many people to consider, it simply wouldn't be fair.
Some care homes may hold animal therapy sessions where animals are bought in and interact with residents. Some places may even have a resident cat! Animals offer a lot of emotional and health benefits for people and to be separated from a much loved pet to go into a care home could be very distressing.
Opting for live-in care would mean that your relative and their furry friend can stay together. If walks or playtime are becoming harder for them, our carers will step in and ensure their relationship stays just as it was before.
How can I help my loved one to stay in their own home?
If your elderly loved one reaches a stage where they can no longer cope on their own – perhaps they find it increasingly harder to move around, carry out everyday chores or have been diagnosed with a condition like dementia, you might be concerned that the next logical step would be a move into residential care.
No matter what the situation, most people would prefer to stay in a familiar environment and retain their independence. This is completely possible with a live-in carer. All it requires is a spare room and a willingness to share space with a new companion who will be selected to suit your loved ones personality. They will only step in when and where they are needed according to a care plan set out prior to moving in.
Find out more about live-in care by checking out our Day in the Life of a Live-in Carer guide.
How many people live in a care home?
The number of people living in a care home could range from less than five up to over 50. The average care home would cater to roughly 20 individuals. Care homes can look like modern, swanky hotels or converted, listed buildings. Most care homes will have ensuite bathrooms but double rooms for couples aren't as common and would probably fill up fast.
So while it is important to keep these in mind when looking for a care home for your loved one, don't let the amount of people or the style of care home become the main focus. Visiting them will give you the best indication of what would suit your relatives personality but more importantly, whether they are up to standard when it comes to quality.
Read our guide on Care homes vs. Live-in Care for more information.
What is dementia care?
Dementia symptoms can vary from person to person and can bring many challenges, not only for the individual, but also for their loved ones. If the person living with dementia has a tendency to wander off, they might forget their way back. Unfamiliar environments may cause them distress and seeing many different faces every day could confuse them.
However, dementia care is no different from any other care we provide. Elder learn about your loved one, their likes and dislikes, what their job was and what they now find challenging. A dementia carer simply understands how best to support, encourage and cater to the needs of someone living with the condition.
Staying in a familiar environment is a real advantage for those with dementia so contact us today on 0330 057 6197 for more information.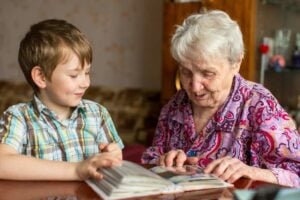 The true cost of care – everything you need to know Discover the true cost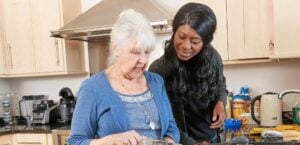 Live-in care Vs Other types of care If your loved one has reached a stage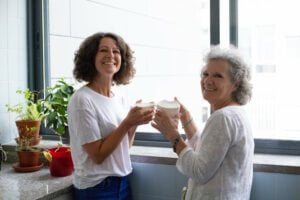 A Guide for Caregivers – Everything You Need to Know If your loved one needs