Quick summary
Live-in care may not always be an option – either due to financial or personal circumstances.
It is important to have all the relevant information on a residential care home in order to make an informed decision.
It is important to consider the different types of care homes as well as the alternatives.
If you're looking for a residential care home for an older person, or older people, in your family, you need to make sure you find one that offers everything they need. Whether they're receiving nursing care or less extensive elderly care, there are a range of things to consider – and a range of facilities offering various specialisms. They all come with their advantages and disadvantages.
When searching for the most suitable facility, it's not just about the care service. Ultimately, more practical considerations such as cost, location and visiting hours come into play. In this guide, we go through what to look for when finding a care home for a loved one and link to our recommendations for care homes in your area.
Types of care homes
Although the basic concept is the same, not all care homes are there for the same people. There are a variety of facilities for a variety of needs.
However, an issue you may find is whether you're able to come across a suitable care home, with available beds, in your area. The very good institutions are hard to come by, and even when you do, the beds are often full.
Nursing homes
A nursing home is a facility where a medical professional – typically a trained nurse – is there to support those with acute needs. They'll help administer medication, treat any symptoms and provide ongoing diagnosis to ensure the level of support remains suitable.
Luxury care homes
For those with a larger budget, luxury care homes are often situated in desirable areas and have a wider array of facilities. You can expect landscaped gardens, spacious bedrooms and a wide variety of activities on offer.
Dementia care homes
As the name suggests, these are specialist facilities focused on those living with dementia. This often means you can expect 24/7 on-call support, dementia-friendly social activities and spaces designed with dementia in mind. The staff in such facilities are likely to be trained in dementia care.
Hospice care homes
Hospice care homes are for those living with a terminal or life-limiting illness or condition. They focus on palliative and end of life care. These are particular disciplines that focus on ensuring someone enjoys the time they have left the best they can.
Alternatives to a care home
A recent poll by YouGov revealed that out of 2,000 people surveyed, only one percent were happy with the idea of going into a care home.
This shows how much negativity there is surrounding the subject of residential care homes, made worse by the horror stories so frequently talked about in the media.
Most people assume that a care home is where they will ultimately end up, but in fact, there are a wide variety of alternatives when it comes to care for the elderly.
From moving in with family to relocating to a retirement village, there are plenty of alternative solutions should you decide a care home is not in your loved one's best interests.
Other options include:
Sheltered housing
Home sharing
Befriending services
Home care
Live-in care
Caring for a loved one yourself
You can find out more about the alternative to care homes here.
Costs of a care home
When you're paying so much for care, you need to know where your money is going. Your fees breakdown into specific categories, which can vary depending on the services on offer at your selected residential care facility.
Whatever care home you decide on, it's really important to ensure you budget for additional costs or price rises – as both are tactics care homes use to raise additional revenue.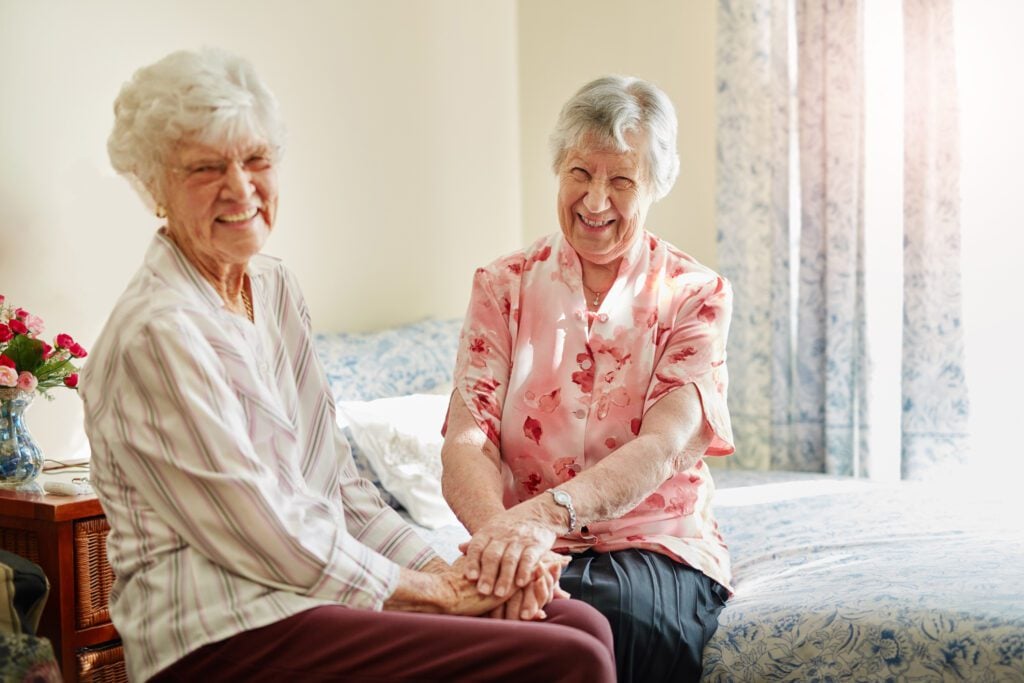 Hotel costs
This is to cover the expenses of the facilities, including utility bills and rent for the room. Although you should read the small print of any contract you sign to ensure there aren't any additional charges you're not aware of – for example, internet usage.
Care costs
This is the cost of general support, such as washing, dressing, dining, and social events. This will often be broken down if you receive a monthly invoice.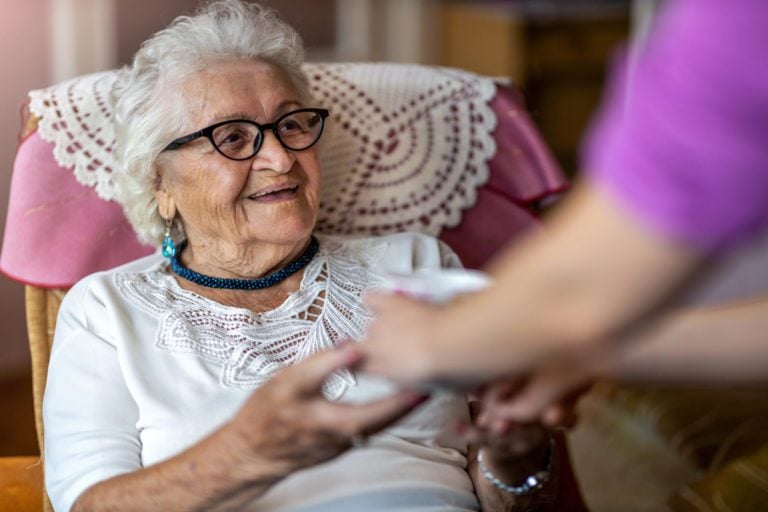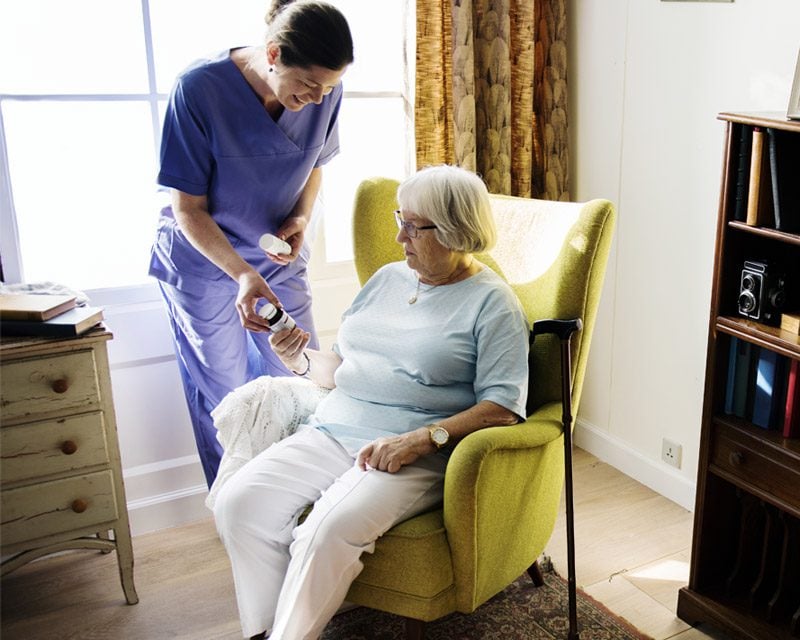 Nursing care costs
This covers the cost of having a trained medical professional on-hand, necessary for acute needs.
Additional costs
Unfortunately, a number of sources have identified the sector charging hidden fees. Citizen's Advice has identified costs such as a hairdresser, chiropodist, phone bills, and hospital call-outs often incur an additional charge. This can leave families thousands of pounds out of pocket.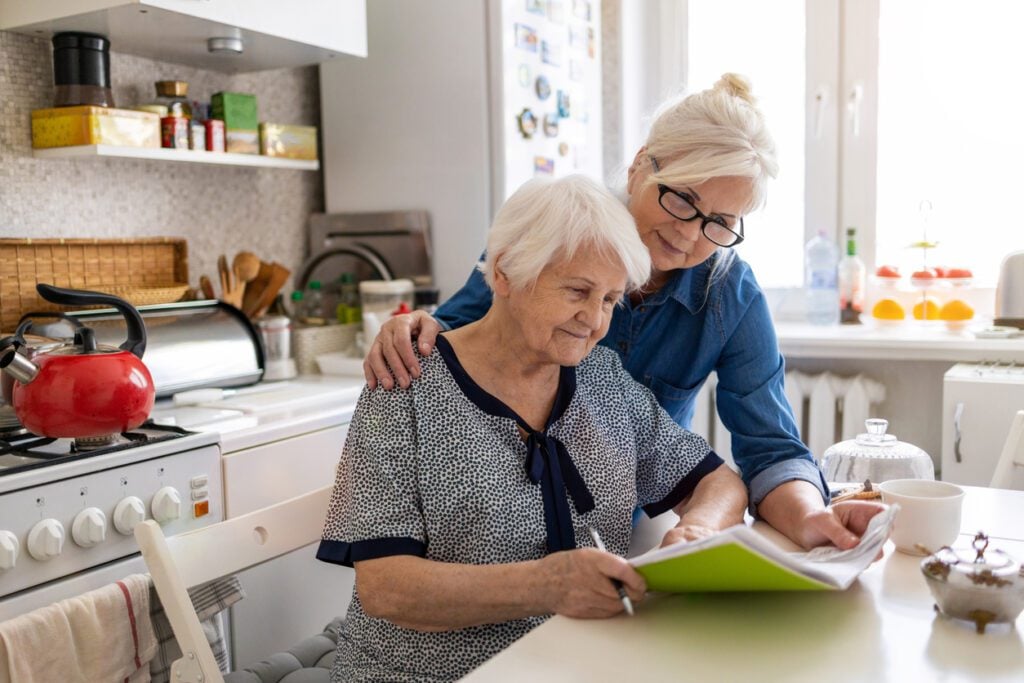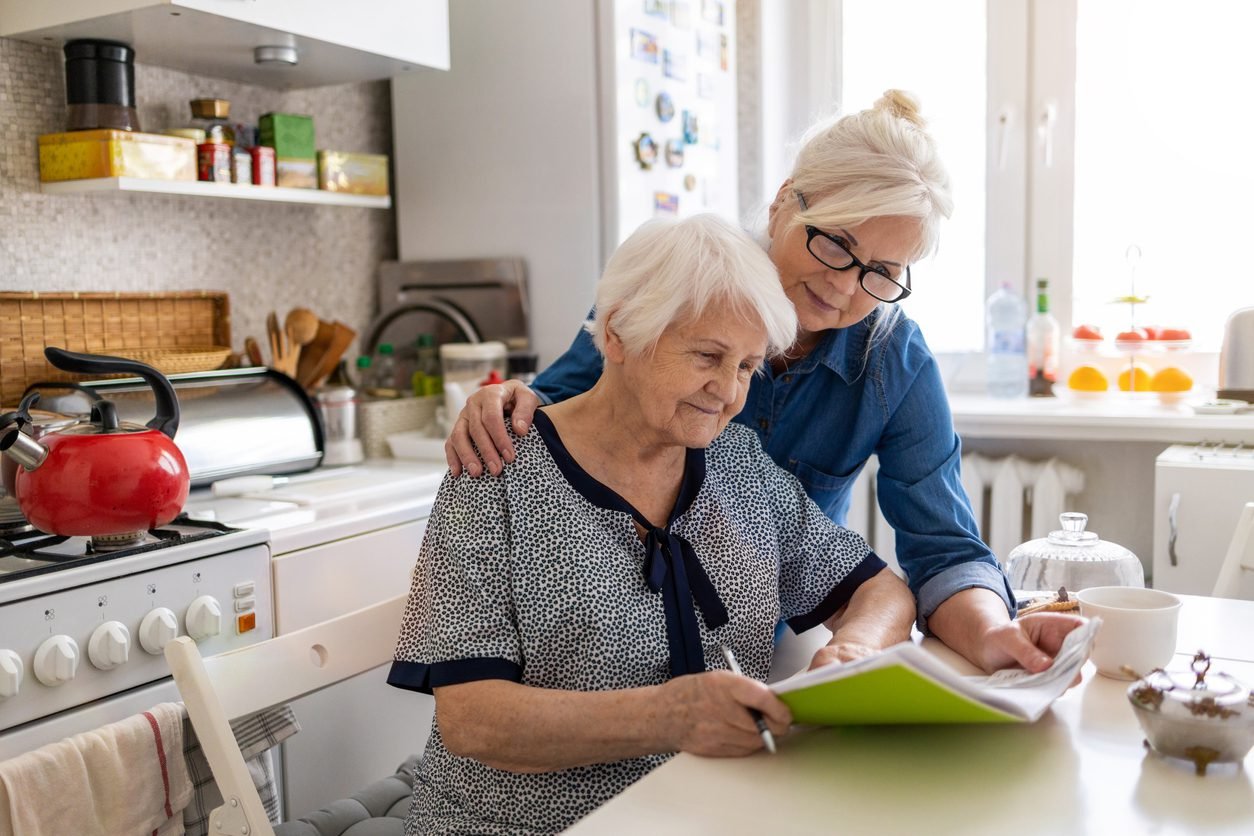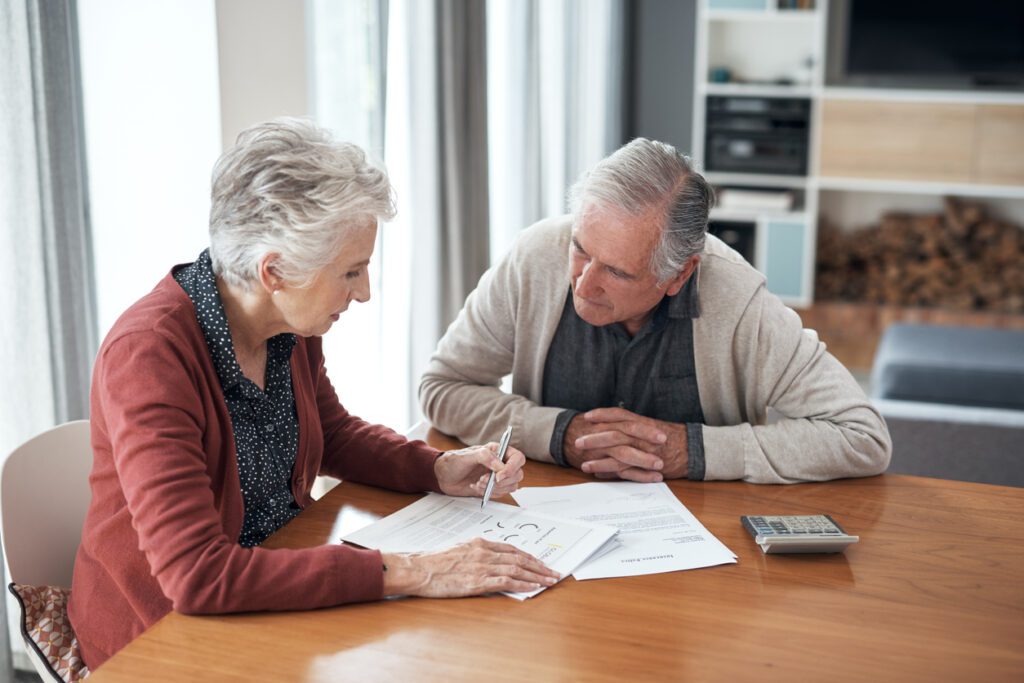 Care home fee increases
Another area of concern is the lack of notice residential care providers give ahead of a fee increase. Without forward-planning, this can have a crippling impact on your long-term financial planning. Shockingly, it has been found that two-thirds of care homes offer four weeks notice or less for fee increases.
Paying for a care home
The amount you pay in care home fees depends on a number of factors. Obviously luxurious care homes – with a large array of facilities – are likely to be more expensive than more affordable options.
But, unlike care in the home, the biggest factor is location. Care home prices are higher in parts of the country where property prices are higher.
The Competition and Markets Authority, in its detailed 2017 report into the care home market found huge regional variation. In South East England, the average sum someone funding their own care was found to be £1060. The same rate is £670 in North East England.
There are various entitlements and types of funding which are available to help fund care. This is usually provided by the NHS or local council. If there is a difference between the cost of the care home and the funding provided, this means you will have to pay the difference.
Finding a care home
You can find a care home via your local council's adult social care services – they'll be able to give you information on care homes in your area.Choosing a care home will then depend on a couple of different factors.
If the council is paying for the care home, then they'll provide you with a care plan which lets you know the options. This can also help you choose the best care home to meet the needs of your loved one. The choice is down to you as long as it meets the care needs and is no more expensive than a suitable alternative.
If you're paying for the care home privately you have a little more scope to choose your own care home. Even in this instance, your local council can still advise you on the best options, it's then simply down to you to choose.
Choosing the right care home
Choosing the right care home for your loved one  can be daunting. However, there are some things to keep in mind which can help you choose the right option.
Before choosing a care home, make sure to consider the following:
Location
Cost
Services and activities
Visits and leave
Specialisms
Care Quality Commission (CQC) rating
What is a CQC rating?
The CQC are the regulatory body responsible for ensuring care is delivered to a consistent standard across England. They inspect care homes and provide the following ratings:
Outstanding – The care home is performing exceptionally well, to the highest standards.
Good – The care home meets the expectations of the CQC
Requires improvement – The care home is not meeting the expectations of the CQC and they've provided specific recommendations on how it could be improved. A further inspection will then take place.
Inadequate – The care home is performing badly and action is being taken against the responsible parties. These facilities should be avoided – and may not be permitted to take on new residents.
You also want to look out for certain things when looking around or speaking to different care homes:
Staff experience and skills
Cleanliness
Quality of activities
Food choices
Access to GP's and other health professionals
Resident feedback is encouraged and acted on
It is also important that lifestyle, cultural and religious needs are prioritised.
You can research a care home in various ways such as phoning them, visiting their website, visiting the home and even requesting a stay on a temporary basis.
Visiting a large number of care homes can be a drawn out and stressful experience. It's important to get it right. So, as tempting as it is to choose the first home, make sure you assess all the suitable options in your area.
Moving into a care home
When moving your loved one into a care home it is important to offer them the support they need. There are both personal and practical considerations which must be made.
On moving day make sure that family and friends are available to help settle your loved one in and to help them feel more at ease. Also, make sure to let other friends and family know the new address so that they can visit in time.
In terms of practical considerations make sure to let services such as the benefits office, if necessary, know that your loved one has a new address – so that any mail gets forwarded. Also, make sure the care home is aware of any health concerns or disabilities.
Care homes near you
Although we passionately believe receiving care in the home is the best option, sometimes it simply isn't possible. That's why we've selected the best care homes in your area.
Frequently asked questions
What should I look for when choosing a care home?
When looking for a care home you should ensure that it offers the correct level of care and support that your loved one needs. You will also need to check if it currently has vacancies. Some further things to consider are the location of the home – if it is close to friends and family or local amenities and things such as visiting regulations.
Can you choose your own care home?
Yes, the decision is personal and can be made by the individual and their family. If you are receiving council funding, the council will provide you with a list of options to choose from – but from there the choice is up to you. If you are paying privately, you have complete control over your care home.
What is the difference between residential care and nursing care?
Residential care homes are generally considered to be a 'home-style' facility which provides extra care and support for the elderly whereas a nursing home is for those who require specific medical care whilst they are there. Residential care homes offer a great deal of support when it comes to personal care whereas nursing homes offer more specific medical care with a registered nurse. Some care homes can cater for both of these needs.
What are the alternatives to a care home?
For those who feel a care home is not for them there are multiple other care solutions which can be considered. Visiting home care is great for those who do not need around the clock care whereas full time live-in care can provide the same 24-hour support offered by a care home – but, in the comfort of your own home.
Other alternatives include – retirement villages, living with a friend or family and home sharing.
---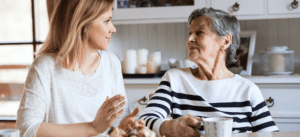 We spoke to Adam Hillier from Legal & General Retail Retirement on being more proactive about financial planning for later life.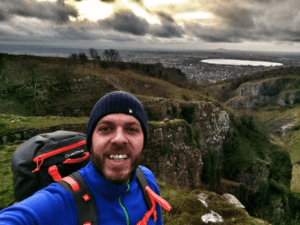 Chris Watson talks to Elder about creating more choice and creativity within care.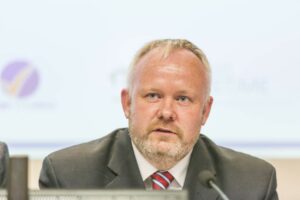 We talk to ILC Director David Sinclair about the impact of the social and economic solutions we lay down now on generations to come.