Discharge from hospital: 5 things you need to know
Starting a conversation about what happened
Researching their condition and their lifestyle
Doing up their home to put your mind at ease
You may also think about getting outside help. Live-in carers will move into your loved one's home to provide 24-hour care, from medical to personal. Private live-in care is our specialty and, if you decide it's for you, we can have someone on your doorstep in as little as 24 hours.
---
1. Talk, talk, talk
There's a lot to be gained by having an open and honest conversation with your parents after they've had a hiccup. It'll make sure they feel they still have control over their own life, while giving you an opportunity to air any concerns and suggestions you have.
You can't expect to agree on everything, and that's normal. But the more open you are with each other, the more you'll understand each other's point of view – and the less risk of disagreements further down the line.
Take the time to have a chat in a relaxed environment: you may need to tackle some difficult subjects. You might, for example, discuss powers of attorney, so you'll be able to step in should something happen again. Or you may want to talk about care after their hospital discharge – from the care they want to the kind of carer.
---
2. Find someone to help
A good way to care for your loved one after hospital discharge is to bring in a professional.
That's where home care comes in. There are two main types of home carer: those who pop in from time to time throughout the week, and those who live with your loved one in their home, on hand to lend their support night and day. The latter are known as live-in carers.
Their roles vary depending on your parent's needs. They may simply do the cooking or housework, or pop down to the shops for them. They may also offer them medical support, or take them to appointments or therapy sessions. Home carers and live-in carers are fully qualified to manage all sorts of conditions, including low to mid-level dementia.
If your loved one needs regular attention, it is more cost-effective to have someone in the home around the clock. You can then choose to work alongside them, or leave the majority of the care duties to them and focus on the relationship at the centre of it all.
---
3. Research high and low
There are plenty of resources out there to help your loved one find their feet.
Your mum or dad might be able to get support by getting a free care assessment from your doctor. And even if this assessment doesn't result in financial aid, it will introduce you to services that will help you with the day-to-day challenges.
Likewise, the internet is full of useful advice – just visit the websites of organisations like AgeUK and Elderly Accommodation Counsel. They'll help you make sense of everything from financial aid to disability-friendly trips. There's a lot of information, and it can get a little overwhelming. But over time, you'll learn a lot and know which pieces of advice apply to your situation.
Even after leaving hospital after a fall or scare, it's important they continue to lead an independent and fulfilling life. Family trips, for example, are a great way to keep them involved, and there's no reason mobility issues should hold them back. There are plenty of great trips all over the UK with a focus on accessibility, and you can find suggestions of all sorts on Google.
4. Do up the home
If you're going to be caring for elderly parents after hospital, you'll want to make sure their home is equipped for them.
The changes you make will depend on their difficulties. If your loved one is diagnosed with Alzheimer's, for example, the changes may be more extensive than if they're experiencing mobility issues.
In any case, there are a few general improvements you may consider making:
Install stair lifts, bathroom rails and ramps
Improve the locks on front and back doors
Attach perimeter seals to doors to keep noise and drafts out
Cut back hedges blocking windows and add light sensors
Label drawers and cupboards
Just remember to run any changes you're making by your mum or dad, so they're not thrown when they arrive home.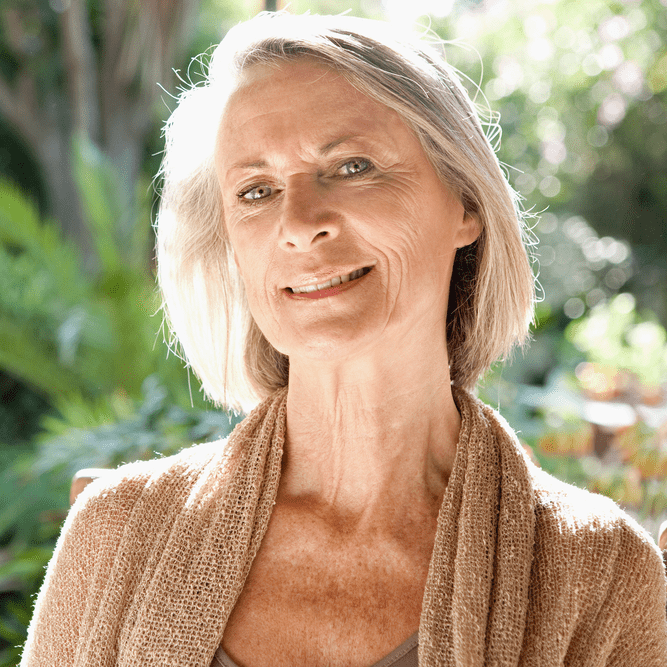 It's great seeing Mum smile so much
"Judith is absolutely lovely and you could see the fantastic relationship she has with my mum. My mum's smile nearly lit up the whole house when Judith arrived."
Alison, Edinburgh
5. What can we expect from hospital discharge of the elderly?
There are a number of steps involved in leaving hospital after a fall or scare.
The first is sorting out a treatment plan – a document the hospital creates in consultation with your loved one and the relevant professionals. It includes information on necessary medicines and therapies, as well as a schedule of future appointments.
They may also create a plan of caring for elderly parents after hospital. This is an evaluation of your loved one's current living arrangements and lifestyle, and covers everything from their ability to get around their house, to how they look after themselves.
Once these plans are in place, your hospital will establish a discharge date with your family. This will depend on the severity of the condition. If, for example, they had a fall and have been fixed up, it may be that they're ready to go right away. But if it's more serious, they may wait until external arrangements are in place before discharge.
Related Questions
Home care works in many different ways. Each person's case is different with unique preferences, physical needs and life experiences, and care at home should be as tailored as possible to the individual's requirements.
Alzheimer's: How to Care for Ageing Parents
There may come a time when we realise our parents or relatives aren't able to live alone any longer. Old age and age-related issues such as Alzheimer's create safety concerns, and these become a constant worry. However, we neither want them to move into a home nor do they wish to live in residential care. The question then arises whether live-in care is an option. Can care given by a live-in caregiver be a better option, and is it an affordable one?
Elderly Care at Home: How Do I Find Elderly Care?
With as many as one-in-three care homes deemed inadequate or requiring improvement, it's no wonder that many elderly people are reluctant to see them as a viable alternative to remaining in their own homes. Local authorities are overstretched, and the elderly care sector is suffering as a result. A rapidly growing elderly population means that the issue is something we urgently need to address.
Caring for the Elderly: Memory Change Versus Dementia
Changes associated with ageing can include the slowing down of the brain and body. This is not necessarily anything to worry about, as the individual's intelligence remains unchanged, but it can take longer to process information. Memory changes may also occur, and many older people have difficulty remembering things such as place names and the names of people.
Elderly Care at Home: The Questions You Need to Ask
Discovering that an elderly relative needs assistance in their day-to-day living arrangements can be a difficult time for families. With so many of us working to earn a living, dropping everything to arrange for care isn't straightforward. It's all too easy to feel guilty that you simply can't take on the role of caregiver yourself, even when it's completely impractical to do so.