Quick summary
In the past, residential care has been the go-to option for elderly care however now there are plenty of alternatives
For many, home care provides a better solution – allowing them to stay independent for longer
Finding the right home carer is essential and contributes to feelings of wellbeing and overall happiness
Local authorities are overstretched, and the elderly care sector is suffering as a result. A rapidly growing elderly population means that the issue is something we urgently need to address. 
Residential homes do tend to be the default care choice for many, but it isn't always the right choice for everyone. Research from 2019 suggests that 97% of people have stated they would not like to move into institutional care if they become ill, frail, or lose mobility.
That isn't to say it is not the right choice for some people, but being able to consider different options that may be more beneficial is important. 
However, finding the right kind of care for a loved one can be a daunting process – you'll likely have many questions and you should. It's essential that you choose the best care option for your loved one and their specific needs. 
Care requirements vary a lot. Some people may require 24-hour care whilst others may only need a little company or some help around the house. Having the help and support of an in-home carer can allow elderly people of all care needs to live a more independent and fulfilling life. 
Types of elderly home care services
There are a few different types of elderly home care, ways to pay for it, and different providers. Understanding the differences is important when making an informed decision.
Local authority care
Your local authority is obliged to offer you a free care needs assessment – these are available for any elderly person who requests it. From there, if it's agreed that support is needed a care plan is drawn up that details any financial assistance available from local government funding.
It's important at this stage to make clear your intentions when it comes to care types – if you think you prefer home care you should make this known. The local authority can help you find a home care services, however many councils are oversubscribed, so may not be able to provide the best continuity of care.
There are other options for funding, though. And, any funding from the government does not need to be spent on local authority care services – it can be spent on private care.
Home care agencies
A home care agency employs care workers and arranges for them to visit the homes of their care recipients to provide care services. The specifics will differ depending on the type of care agency.
What is the difference between an introductory agency and a fully managed agency? 
Elder is an introductory agency – which means all our carers are self-employed. It is quicker and usually less expensive to use an introductory home care agency. Fully managed agencies employ their staff – so arranging care can be a longer process that involves multiple checks and applications. 
Using an agency, like Elder, can help to ensure a tailor made approach to live-in care is offered to you. Your agency should spend the time to get to know your loved one – their likes, dislikes, hobbies and social needs in order to match you with the right carer. 
Depending on needs, your loved one will be assigned one or two consistent carers – so a true bond can form. 
Finding elderly care through an agency helps to ensure your carers are vetted properly – they will have been through reference checks and DBS checks to ensure safety and the agency will then handle everything else so you don't have to worry about things such as pay. 
Self-employed live-in carer 
Some families may opt to hire a carer themselves. This can seem like a good option – especially for those who already know people willing to help out. If you are going to look to hire a self employed carer then you should consider some things such as choosing someone local and with the right experience. 
It is also important that they match well with your loved one and everyone is comfortable and happy with the arrangement. 
When hiring a carer yourself, you will be responsible for wages, sick pay, tax and national insurance so often families will opt to go through an agency as any initial costs tend to be worth the benefit.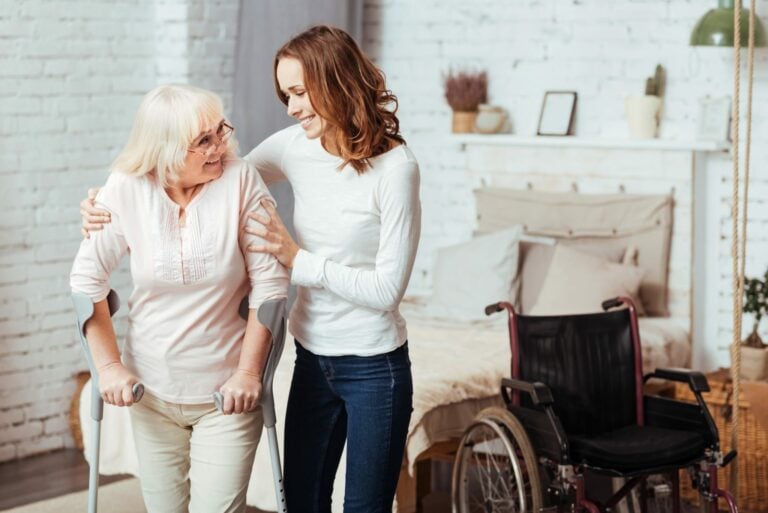 Steps to choosing the right elderly home care
Step 1: Determine your loved one's care needs & requirements 
Everybody is different, and their care needs will vary depending on lifestyle and health. It is important to get your loved one's care needs assessed before going down the route of arranging care. 
Some people may only require a little extra help with domestic tasks, personal care and running errands – which live-in care is perfect for. However, others may need 24-hour care and have complex care needs – this is still an ideal case for live-in care but is likely to require a more tailored package. 
Step 2: Search for suitable home care providers 
When your loved one's needs have been clearly identified, you need to find a reputable care provider. It is possible to employ a carer privately, but this can be fraught with difficulties. If you are able to find a suitable carer, you would need to make extensive checks before offering them employment.
Some care providers cover a limited area, but others, such as Elder, can provide live-in care at home throughout the UK.
On your search for a suitable provider, make sure to consider the following: 
Involve your loved one – this is going to affect their life so it is important you put yourself in their shoes and involve them as much as possible in the process.
Do your research – make sure you speak to different professionals such as GP's and health care practitioners for impartial advice and recommendations.
Talk to peers – seek advice from people you know who may have gone through a similar thing, as they have experienced it first hand.
Step 3: Question potential care providers
Ask possible care providers about their recruitment procedures and how they choose the carers they employ. DBS checks should be carried out on anyone who works with vulnerable older people, and care providers should also ensure that the carer is legally entitled to work in the UK.
If your loved one has specific needs, ask the care provider about how these would be met. Companies such as Elder will aim to match their live-in carers with the specific care recipient, so that in addition to being able to meet their physical support needs, they will also be able to support them in social activities or interests.
Questions to ask your home care provider
Carrying out initial research is important to ensure that you select the right provider who will be able to meet all your needs or those of your loved one. These are some of the questions we recommend asking your care provider: 
What background checks do your care employees undergo?
What training do your care employees receive?
Will there be a regular care worker at each visit?
Do you provide private live-in care?
How do you match care workers with my needs or those of my elderly family member?
What charges for care will apply in my situation?
What practical arrangements can be made regarding access to the house?
What are the out of hours contact details?
What insurance cover do you have?
We would also recommend having some questions ready to ask your potential carer – this might help you and your loved one understand better if it is the right fit. Some of the questions you might want to ask are: 
Do you have a driving license/transport? 
What experience do you have? Any stories from past care recipients 
Why did you get into this profession? 
What foods can you cook? 
It can also be beneficial to discuss what they might do in certain scenarios – for example, if your loved one has dementia and tends to go wandering, what would they do in that situation. 
It is not always necessary to interview your carer in this way, sometimes a simple chat is enough. 
Step 4: Check the care providers' experience
If your loved one has a condition such as Alzheimer's disease or another type of dementia, they may need a carer who is specially trained and experienced in dementia care and this should be clarified at the start. People living with dementia are often much happier and settled if they are able to remain in their own familiar environment, so care at home is the ideal solution.
Care companies such as Elder ensure that their carers have the training they need to care for people with a wide range of problems. If your loved one has had a stroke, has diabetes or needs special help with other conditions such as multiple sclerosis, they can still be supported to remain in their own home and live as independently as possible. Palliative care in the home can also be arranged to make this stage of your loved one's life as relaxed and comfortable as it can be.
Frequently asked questions
What is local authority care?
Local authority care is care provided and funded by your local council. Typically these services may be residential care or domiciliary care. You can, however, use local authority funding to arrange your own care with private providers.
Are live-in carers self-employed?
This depends on the provider or agency. Some providers of live-in care employ their carers – these tend to be more expensive. At Elder, our carers are self-employed and we manage the introductory process.
How do I get a live-in carer?
There are different ways to go about getting a live-in carer – start by getting your loved ones needs assessed and considering funding options. From there you can research providers and start the process.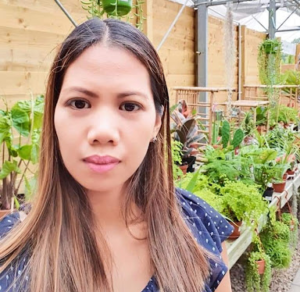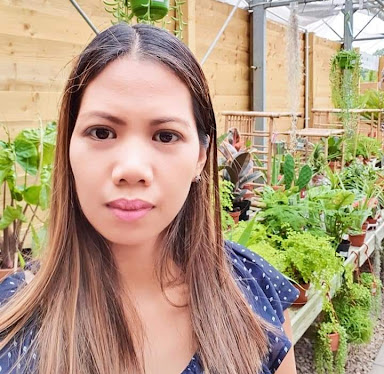 Joy's story   We caught up with our carer of the month for January 2021, Joy. Before joining Elder as a live-in carer in