Care Home or Elderly Care at Home?
Until recently there were only a couple of options for older relatives in need of help and assistance. Either they would receive limited help within their own homes or they would be placed in a dedicated care home. The newspapers and media have been full of stories about home visits limited to as little as fifteen minutes at a time, and care homes have fared little better.
While there are undoubtedly many good care homes which offer a valuable service to those in need of elderly care packages, many family members are on the lookout for something less institutional for their loved ones.
A good care home provides round-the-clock care along with the opportunity to socialise, but that doesn't alter the fact that many older people much prefer to live in their own homes, with their own familiar possessions around them. In fact, especially when older people are suffering early stages of dementia or Alzheimer's, for example, continuing to live in familiar surroundings can be a great comfort.
Elderly care at home allows people to continue to live in their own homes with assistance at hand whenever it is needed. A dedicated live-in carer ensures that loved ones are always safe, well-fed, looked after and taken to appointments and social events whenever necessary. Unlike the old 'home help' system of flying visits, a private live-in care assistant provides ongoing care and support throughout the day and night.
Advantages of Live-in Care
Many older people struggle to remember names and faces, and when a succession of carers visit their homes, they can be left feeling helpless and confused. Having one or two regular home care workers providing 24-hour care at home helps to bring stability into the home. The caregiver is carefully screened and matched to the care recipient to ensure that they will form a strong bond together.
With a carer at home, they can assist with every aspect of the day, from helping the care recipient to get out of bed, to assisting with washing, dressing, personal grooming and help with preparing meals. He or she will pick up prescriptions, ensure medication is taken as prescribed, assist with shopping, collect pension payments, help with paying bills, organise days out and activities and provide companionship throughout the day.
As well as helping with preparations for bedtime, the caregiver can also be present throughout the night, ready to assist with night-time needs, such as assistance with going to the toilet or even just preparing a milky drink and having a chat.
Family members are able to relax in the knowledge that their loved ones are being well looked after round the clock, by someone who has their best interests at heart. This can be a huge relief for relatives, knowing that there is always someone at hand to help their elderly relatives.
---
Dulcie's care story
Duclie is one of our longest serving customers. In this video her and her family talk through their decision to arrange care in the home rather than the care home.
---
Specialist Skills
Of course, with ageing comes a host of related problems, and one that gives concern to many people is that of memory loss. Many live-in carers specialise in dementia care or Alzheimer's care, meaning that they are able to cope with the additional demands that these problems cause.
Problems with memory can be extremely distressing for elderly people, and knowing that they can stay in their familiar homes amongst their own belongings can be very helpful. It allows them to maintain a level of independent living whilst being looked after around the clock. Relatives are freed from the worry of the gas cooker left on, or their relative forgetting to eat. Quality of life is therefore improved for everyone in the family.
A New Family Member
Elderly care in the home offers a new way of coping with the problems of ageing. Now that families are dispersed around the country, it's not always easy to accommodate the special needs of an elderly relative, which causes huge amounts of stress for all concerned. Thanks to in-home care, the elderly care recipient often feels as though they have acquired a new member of the family – someone who is always on hand to talk to, offering advice and assistance and a friendly face throughout the day and night.
Most caregivers form very strong bonds of friendship with their care recipients who enjoy reminiscing about their past. They have moved into the world of private care because they enjoy working with the elderly and helping to make a difference in their everyday lives.
Learn more about elderly care
Take a look at more Elder guides on later life.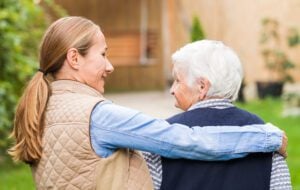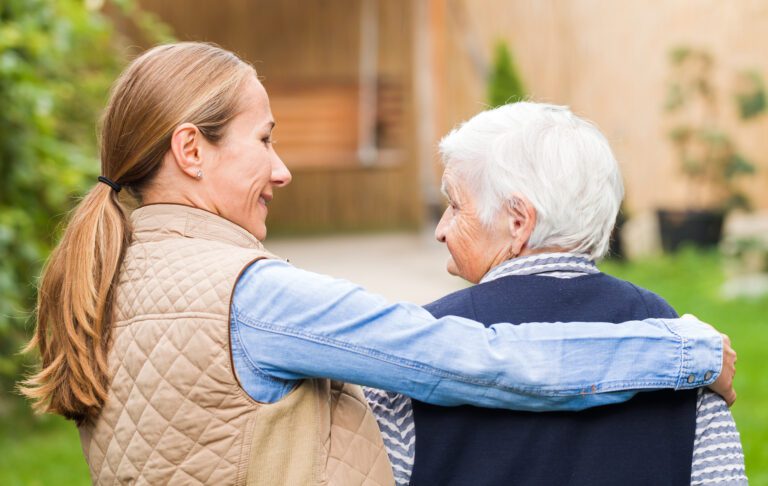 What is Elder Care? It can be difficult to define elder care or elderly care as it is often called because it can include