Sheltered Housing
When your elderly loved one is living in a house too large for his or her needs, then rather than simply downsizing, moving into sheltered housing can be a good alternative option.
Residents have their own front door, either to a flat or small house, in a development that is designed with older folk in mind. A warden is present on site, and all residents are equipped with call buttons so that they can summon help should the need arise.
Moving into sheltered accommodation is a good option for older people who are capable of taking care of their own day-to-day needs, but need the added security of having someone on call in case of an emergency. Accommodation can be rented or bought, and there are a variety of developments to cater for all types of residents.
Domiciliary Care
Domiciliary care agencies provide assistance in the home when an older person requires help with elements of daily living. Many people are resistant to moving out of their familiar surroundings as they grow older, which can cause problems when they are simply not capable of taking good care of themselves.
It is possible to source domiciliary care through local councils and also through dedicated agencies, so you can organise a completely tailored package of hours and tasks, depending on your relative's needs. Assistance comes in different forms, so you need to choose the most appropriate option.
Home Help
When loved ones are struggling to cope with everyday household tasks, then home help is a possible solution. A home helper will assist with a wide variety of jobs such as cleaning, laundry, gardening and shopping. A home helper can drive your relative to social events and shopping trips, but will not undertake personal tasks, so if this is the sort of assistance that your relative or loved one needs, then you should look into someone who provides more personal care.
---
Dulcie's care story
Duclie is one of our longest serving customers. In this video her and her family talk through their decision to arrange care in the home rather than the care home.
---
Home Care
A home care worker provides personal care such as help with dressing, bathing and toileting, and will also help with mealtimes. Most local authorities will assist in the provision of home assistance services and elderly care, but they tend to provide the bare minimum due to time and money constraints. Local authority caregivers are unlikely to be able to help with household tasks, and there may not be continuity of care, such as having the same person visiting regularly.
If your relative needs more assistance than local authorities can provide, then it's usually better to approach an agency specialising in independent living, who will tailor a package to your loved one's needs. Depending on the private care agency, you should expect that one person will visit regularly, or perhaps a small rotation of people, to provide the exact care that is required.
Live-in Home Care
The gold standard in elderly care at home is to arrange a live-in carer to provide 24/7 care for your loved one. That way you can be assured that your elderly relative receives dedicated live-in care throughout the day and night, for extra peace of mind.
The great advantage of private live-in care is that your loved one forms a bond with one person, who becomes a friend and companion as well as a caregiver. This can be particularly helpful in the case of Alzheimer's care and dementia care where memory becomes an issue, but it is also important for those with full cognitive facilities, as the friendship that develops can help to keep loneliness at bay.
A private care agency will vet all its employees, including checking references and undertaking criminal record checks, so you can rest assured that your relative's assigned in-home care worker is completely trustworthy. Training will be up to date and relevant, as private in-home care agencies depend on their good reputation.
Live-in care at home enables your loved one to maintain a degree of independence whilst continuing to live in familiar surroundings, which can have a profound effect on wellbeing.
Continued proximity to friends and family can be particularly helpful in maintaining a social life, and keeping up with familiar routines provides an excellent quality of life. Perhaps just as importantly, a live-in carer can enable an elderly loved one to keep a much-loved pet, particularly when the caregiver assists with feeding and walking duties, and pets are known to have a profound calming effect.
Learn more about elderly care
Take a look at more Elder guides on later life.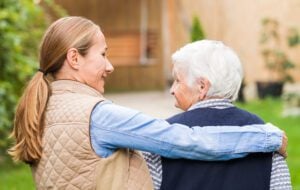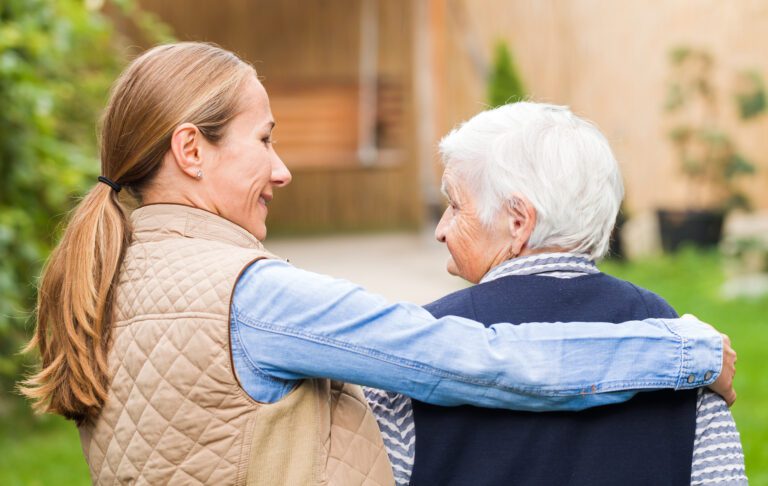 What is Elder Care? It can be difficult to define elder care or elderly care as it is often called because it can include