Choosing a care home
Live-in care in Nottingham isn't for everyone. Your loved one may not live in a house that has an extra room to accomodate a home carer, or perhaps the idea of it just doesn't quite take their fancy.
Even so, Elder would still like to help you make the ideal later life care choice for your loved one, who deserves the kind of care that is not only suitable, but something they would choose themselves.
That's why we've summed up our top ten care home picks in Nottingham to ensure that not only do you make the right choice for your family, but you don't get flustered trying to piece it all together either.
The top care homes in Nottingham
If you're considering residential care for your parents or loved ones in Nottingham, the following eight options may be worth considering.
Alder House Care Home
172a Nottingham Road, Nuthall, Nottingham NG8 6AX
With space for up to 60 residents over the age of 65, and with all rooms boasting private ensuite facilities, Alder House Care Home aims to provide a high standard of retirement living, as well as offering respite and convalescent care.
Suitable for dementia, Alzheimer's, physical disability, cancer care, mental health conditions and sensory impairment.
Ashfield Nursing Home
Beech Avenue, Kirkby-in-Ashfield, Nottingham NG17 8BP
Located in a quiet residential area of Kirkby-in-Ashfield, Ashfield Nursing Home is a bright and spacious purpose-built care home set in secluded grounds. With space for up to 40 residents over the age of 65, Ashfield Nursing Home offers a selection of activities and events throughout the week.
Suitable for dementia, Alzheimer's, Asperger's, bipolar, cerebral palsy, cancer care, epilepsy, stroke, neuropathic, Huntington's, MS, schizophrenia and sensory impairment.
Camden
85 Nottingham Road, Long Eaton, Nottingham NG10 2BU
Situated in a quiet and leafy residential area, Camden care home provides residential, respite and day care to people over the age of 65. With 12 single rooms and 3 shared rooms, the home prides itself on providing the best possible care to its residents.
Suitable for dementia and Alzheimer's.
Shortwood House
145 Beardall Street, Hucknall, Nottingham NG15 7HA
A small care home located in a peaceful residential area of Hucknall, Shortwood House has 12 single rooms spread across three floors, with a lift for those who are unable to manage stairs. The home offers residential, palliative, respite and day care options.
Suitable for residents over the age of 65.
Mulberry Court Care Home
61 Darnhall Crescent, Bilborough, Nottingham NG8 4QA
Beautifully situated within landscaped grounds, Mulberry Court Care Home aims to provide a home-from-home experience to adults over the age of 18 with specialist care needs. There are 43 single rooms, 2 of which have private ensuite facilities.
Suitable for dementia, physical disability and no medical intervention.
St Peter's
15 Vicarage Lane, Ruddington, Nottingham NG11 6HB
Located in the peaceful village of Ruddington, St Peter's care home is set within a sympathetically restored former Victorian vicarage. Providing residential, respite, convalescent and day care to service users over the age of 18, St Peter's has 36 single rooms and one shared room, with 30 rooms boasting private facilities.
Suitable for Alzheimer's, Parkinson's, stroke and visual impairment.
The Manor Residential Home
28 Church Street, Arnold, Nottingham NG5 8FB
Conveniently located on the outskirts of Nottingham, The Manor Residential Home is a sympathetically updated period property which has been extended and refurbished to provide space for 27 residents, with 14 rooms having their own private ensuites.
Suitable for residents over the age of 65 and physical disability.
Coppice Lodge
117 Coppice Road, Arnold, Nottingham NG5 7GS
Situated on the outskirts of the city in a quiet residential area, Coppice Lodge has its own dedicated dementia care unit. There are 64 private rooms, all with their own ensuite facilities, and there is a cafébar on the premises that residents are free to use at their leisure.
Suitable for dementia.
Realising your elderly loved one requires extra, full time care isn't easy and when there seems to be so many options, it might be overwhelming to know where to start.
At Elder, we are always on hand to offer the best impartial advice, every day between 8 am and 8 pm to help you decide on the best care solution for the your loved one.
Get in touch with one of our expert care advisors today.
Frequently asked questions
Do care home residents eat together, or can they choose to eat in their rooms?
When it comes to dining, the wishes of care home residents are always taken into account and menus are planned to provide a pleasant mealtime experience. While residents can choose to eat in their rooms, they're usually encouraged to dine with the other residents in order to benefit from social interaction.
However, some older people may find the atmosphere and approach of communal dining overwhelming, which is one reason why you might consider live-in care. Your loved one will be encouraged to eat tasty and healthy meals prepared by their carer in a relaxed atmosphere.
If you feel your loved one would benefit from the kind of person-centred approach that only comes with live-in care, contact us today to discuss your loved one's requirements.
How to choose a live-in care provider?
There are plenty of benefits to choosing a live-in care provider. These services allow elderly people to remain in their own home, with a full package of tailored support that is more cost effective than a care home.
To choose the right provider, it is helpful to look at reviews, speak to friends and family for recommendations and meet with potential providers. Assess their experience, friendliness and attitude and approach to care provision and check the levels of tailored support available to the carer and care recipient.
To find out more about 24-hour care services from Elder, please call us for more information and to receive our free guide to making the right decision for you and your loved one.
What kind of care do nursing homes provide?
Nursing homes provide a comprehensive package of care for elderly residents. This may include personal care such as help with bathing and eating, social care, companionship and even medical care for those who need help and support 24 hours a day.
If your loved one requires a high level of care but is unwilling to enter a nursing home, live-in care can provide a viable alternative that allows them to stay in their own home, surrounded by familiar possessions and enjoying the support of friends and family.
Private care is often more cost-effective than a nursing home and it provides bespoke care that is personally adapted to your loved one's specific needs.
How quickly can I arrange a place for my loved one in a residential home?
While there are no hard and fast guidelines on how long it takes to arrange a care home place, you can estimate fairly accurately.
Firstly, much like buying a new home, you'll need to visit a few homes first to get a general impression. Once you find a home you like, you'll have to wait until a room becomes free.
It goes without saying that the best care homes are generally running at full capacity and many use a waiting list system. Until a place becomes free, your loved one may need to stay in hospital or possibly move in with you.
Alternatively, an emergency live-in carer can be arranged within 24 hours. This carer could start right away and the initial care plan would be developed concurrently. Once the situation is in hand, a more permanent carer would then be arranged.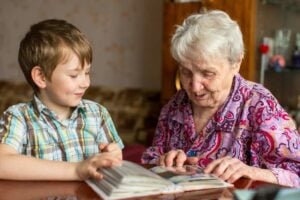 The true cost of care – everything you need to know Discover the true cost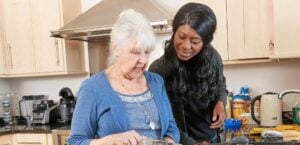 Live-in care Vs Other types of care If your loved one has reached a stage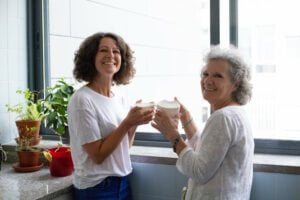 A Guide for Caregivers – Everything You Need to Know If your loved one needs