Choosing a care home
Elder understands that perhaps your loved one may require ongoing medical support and their home might not be equipped for their needs. Or maybe they simply don't have a room to spare.
We want all elderly people who require help to live happily and comfortably in the way they choose. That's why we've put together a list of care homes in Brighton that delivers exactly that.
The top care homes in Brighton
With an in-depth understanding of elderly care across the UK, we're perfectly placed to recommend the best residential options near you.
Bon Accord Care Home
79-81 New Church Road, Hove, BN3 4BB
Operated by Four Seasons Health Care, Bon Accord Care Home is set in a suburban location near to the coast. The home has 31 single rooms and 5 shared rooms; 23 of the rooms have private ensuite facilities.
Suitable for dementia, mental health conditions, old age and younger adults.
Place Farm House
Ladies Mile Road, Patcham, Brighton, BN1 8QE
Located in the village of Patcham and operated by Place Farm House Residential Home Ltd, this facility has a total of 19 ensuite rooms. Of these, 18 are single rooms, while one is shared.
Suitable for old age.
Lindridge
Laburnum Avenue, Hove, BN3 7JW
Operated by Care Home Plus (Sussex Partnership NHS Foundation Trust), this large, modern facility is suited to service users with a wide range of care requirements. The home has 75 single rooms with ensuite facilities.
Suitable for dementia, learning disability, old age, physical disability, sensory impairment and younger adults.
Dean Wood Care Home
Warren Road, Brighton, BN2 6DX
A modern and purpose-built facility, Dean Wood Care Home has a rooftop cafe and private terrace for residents. 80 single rooms with private ensuite facilities.
Suitable for dementia and old age.
Oaklands Nursing Home
39 Dyke Road Avenue, Hove, BN3 6QA
A Tudor property that has been extensively modernised and refurbished, Oaklands Nursing Home offers 22 single rooms with ensuite facilities.
Suitable for dementia, old age, physical disability and sensory impairment.
Patcham Nursing Home
Eastwick Barn, Eastwick Close, Patcham, Brighton, BN1 8SF
Operated by Wren Retirement Living, this mid-sized facility is appropriate for service users with a range of care requirements. All 30 of its rooms are single, ensuite rooms.
Suitable for old age, physical disability and sensory impairment.
Make sense of your options
With so many care choices in Brighton, it can be hard to know which way to turn.
Realising your loved one requires care isn't always easy and deciding on what your options are can be daunting, that's where we can help.
Whether your loved one needs to find a care home or wants to stay exactly where they are, we are always on hand to offer the best advice, with no commitment necessary to help you decide on the best outcome for everyone.
Get in touch with one of our expert care advisors today.
Frequently asked questions
Is there an alternative to care homes?
There's a wide choice of care homes available, some of which provide a stimulating program of events to entertain their residents. But no matter how good the food, or how dedicated the staff in a care home, the majority of older people would much prefer to remain in the familiar surroundings of their own homes.
Employing a live-in care worker allows your loved one to retain their sense of independence. Unlike in the majority of residential care homes, a live-in carer means that your loved one can keep their pets, stay with their spouse and stick to the familiar and comforting routines that they have built up over many years.
With no need to downsize a lifetime's worth of treasured possessions, moving a live-in carer into your loved one's home couldn't be easier, and it will allow them to continue enjoying their current lifestyle, while being supported at every turn.
If you would like to know more, please contact one of our care specialists here.
Are care homes expensive?
Care home fees vary widely according to the individual needs of your loved one and other factors such as the location of the home. Care homes with nursing are generally more expensive than homes that only provide social care because of the increased cost of employing trained nurses, and specialist dementia homes also charge higher rates.
The cost of live-in care is often less expensive than care homes, sometimes saving as much as 30% compared to the cost of residential care. If you are looking for care for an elderly couple, live-in care is very much less expensive and has the added benefit of allowing them to stay together in their own home rather than being parted, as they may be in a care home.
You can find out more by getting in touch with our care specialists.
What is live-in care?
Live-in care is a long-term support option for the elderly. We match your loved one with an experienced, compassionate and conscientious caregiver, for 24-hour, one-on-one support in the comfort of their own home.
We're the UK's No.1 provider of live-in care, with some of the country's most experienced and highly qualified caregivers on our books. Only the top 7% of all applicants to join our team, so you can rest easy that your loved one will receive the quality care of a residential home without leaving their own four walls.
You can find out more about how it works on our live-in care in Brighton page.
How can I fund care for my loved one?
Planning for the long-term elderly care needs of a loved one is complex, so it pays to consider the matter as far in advance as possible. A local authority assessment is free of charge and available to anyone on request, and this could identify local sources of funding, depending upon your loved one's financial circumstances.
NHS funding may be applicable if your loved one suffers from a long-term health condition, and grants and benefits may be available. If your loved one must pay for their own care, it's best to seek professional advice from a financial advisor with CF8 or CeLTCI accreditations.
We have produced a range of guides covering the costs of care and how to fund it, and our advisors are on hand seven days a week to talk you through your options and point you in the right direction,
If you'd like to know more about funding for your loved one, take a look at our Care funding calculator.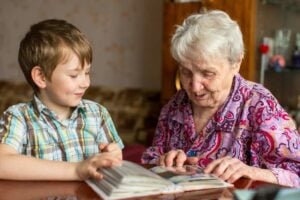 The true cost of care – everything you need to know Discover the true cost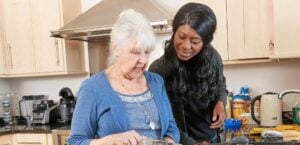 Live-in care Vs Other types of care If your loved one has reached a stage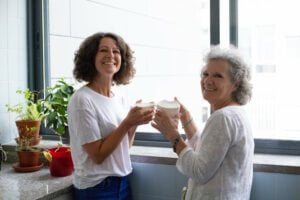 A Guide for Caregivers – Everything You Need to Know If your loved one needs