Whether you're looking for advice on taking a day trip, holiday inspiration, or ideas for an outing everyone can enjoy, our guide is here to help you.
You never hear anyone talk about 'The Great Indoors' – and there's probably a good reason for that.
After all, a healthier, more fulfilling life begins the moment you step outside your own four walls and explore the world around you. And that's as true for those in later life as it is for everyone else.
Even if an older person can't get around like they used to, a simple change of scenery could be exactly what they need to keep their spirits high. Even short outings for seniors can have a positive effect on both mental and physical wellbeing. Spending time outside can increase mood boosting chemicals in the brain, and provides gentle exercise to support heart and joint health.
In this guide, we'll give you a few ideas to get you started, and talk you through the things you might need to bear in mind ahead of your trip. Plus, we'll introduce you to a whole range of dementia-friendly options that are making trips away increasingly effortless for carers and families dealing with the condition.
Get inspired 
From countryside walks to world-class museums, there are lots of great days out in Britain for those in later life.
Accessibility has improved enormously over the past couple of decades, and you're bound to find all sorts of support to help you arrange a successful day. This means there's no need to compromise – an older person can pick and choose the sorts of things they've always enjoyed doing, or wanted to do.
So where might you want to go? Here are some ideas to get you started.
Walks
There's nothing like fresh air and a stretch of the legs to recharge your elderly relative's batteries. A walk through tranquil countryside or to a local beach is a great way to do just that, and one the whole family can enjoy.
Even if an older person's mobility is limited, there are lots of websites dedicated to wheelchair-friendly walks, including Accessible Countryside for Everyone, Euan's Guide, Walks with Wheelchairs and The Outdoor Guide. You'll also find an accessibility guide on the government's national parks website.
Gardens
Keen gardeners might like to take a look at one of the many gardens participating in The National Open Garden Scheme (NGS). This annual event provides a great opportunity to peek into other people's patches, and see the hard work of over 3700 people who open up their private gardens for the visiting public. You can find out the nearest gardens to you in the NGS online directory.
The National Trust also has 200 formal gardens and parks to explore around the UK, many of which host special events throughout the spring and summer. And there'll always be a tea shop for a welcome cuppa and a piece of cake at the end of your walk.
Local markets and community events
Local events like school fetes, food markets, car boot sales, and street parties are a great way for older people to stay connected to their community, and even make new friends. Being close to home means that those who struggle with low energy or mobility can still do something a bit different, without the pressure of a full day out. To find events, keep an eye on local papers and Facebook groups. Most community events are arranged with accessibility in mind, but if in doubt contact the organisers.
Reserves and sanctuaries
The RSPB has done a lot to ensure its bird reserves across the UK are accessible. They provide full information on dedicated accessibility pages on its website, and in an illustrated, downloadable access statement for each reserve.
Support includes visitor centres with accessible toilets and cafes and dedicated Blue Badge parking bays. There are a range of short and long routes to choose from, all with wide, level paths, regular resting places and seated bird hides. You can also hire mobility scooters and wheelchairs.
For a more enclosed setting, you might want to try a local animal sanctuary or a bird centre, such as the Bird of Prey Centre in Bedfordshire. Petting zoos and farm visits are also an option, though many may not be suitable for wheelchairs and walking frames.
Heritage sites
Both the National Trust and English Heritage are custodians of some of the UK's most beautiful buildings and grounds – and the tea shops are hard to beat.
They've done a lot of work to make their locations as accessible as possible, and most offer disabled toilets and visitors centres on site. But it's important to check out your chosen building ahead of time, as some may not be fully accessible given their architecture.
You can consult accessibility maps online, or call the property ahead of time for information. And if you think you'll make visits a regular habit, look into becoming a member of the organisations for benefits such as free entry and invitations to special events.
Tour bus trips
Many cities throughout the UK offer tour bus trips for seniors and the whole family to take in the local history and landmarks.
Operators often run a 'hop on, hop off' scheme, which gives you the freedom to alight and explore on foot as much or as little as you like. This can be especially reassuring for those with mobility problems, . These services can be particularly busy in summer during the holiday season, so it's recommended to book your tickets in advance to ensure you get a seat.
Watching sports
Whatever sport an older person is into, all major venues should have support in place to cater for a diverse range of mobility needs.
The Queen Elizabeth Olympic Park in London, for example, was purpose-built for the 2012 Olympic Games and Paralympics, and has numerous accessible venues, including the Copper Box Arena and the London Aquatics Centre. You'll find other great suggestions for accessible venues – from cricket grounds to football pitches – on AgeUK's dedicated page.
Keep in mind that if they have been diagnosed with dementia, they may struggle with the noise and amount of people. But there are often smaller, local sports events which might help you meet them in the middle: smaller horse racing meets, tennis matches and local football matches, for example.
Theatre and cinema
If the arts are more their thing, you'll find lots of opportunity to indulge their love of them.
Many performances often have special rates for older people during weekdays, making it a particularly cost-effective option. In theatres, you'll likely have to stick to the stalls at ground level, but ask about accessibility ahead of time and they may well be able to provide disabled seating in the upper circles.
Museums and displays
There are plenty of museums to explore around the UK, from the local to the world-class.
London is full of great collections, including the British Museum, V&A and Imperial War Museum. Open-air museums are harder to come by, but with COVID-19 still a worry for some, the person you're supporting might feel more comfortable in an outside space. Outside the M25 you'll find the likes of Beaulieu National Motor Museum, RAF Cosford or Duxford Air Museum. All of these benefit from lots of space and good accessibility.
If they're sight impaired, there are often large text, braille and audio tours available to enhance the experience. The Royal National Institute of Blind People (RNIB) can provide more information on this sort of thing.
Ride on a steam train
Relive the good old days with a ride on a steam train, while enjoying lunch and the sights of rural Britain. It's a great trip for the whole family, and keeps those who need mobility support in mind. With ramps from platforms and wide passageways, these steam trains have been lovingly preserved and are a great way to see Britain.
You can find the nearest steam route near you on the Visit Britain, the UK & Ireland Heritage or Welcome To Scotland websites.
Other activities
If you're still short of inspiration for outings and fancy exploring a bit more, The Carers Trust charity has a list of ideas to act as a starting point, while OpenBritain provides a simple way to find accessible destinations and places to stay around the UK.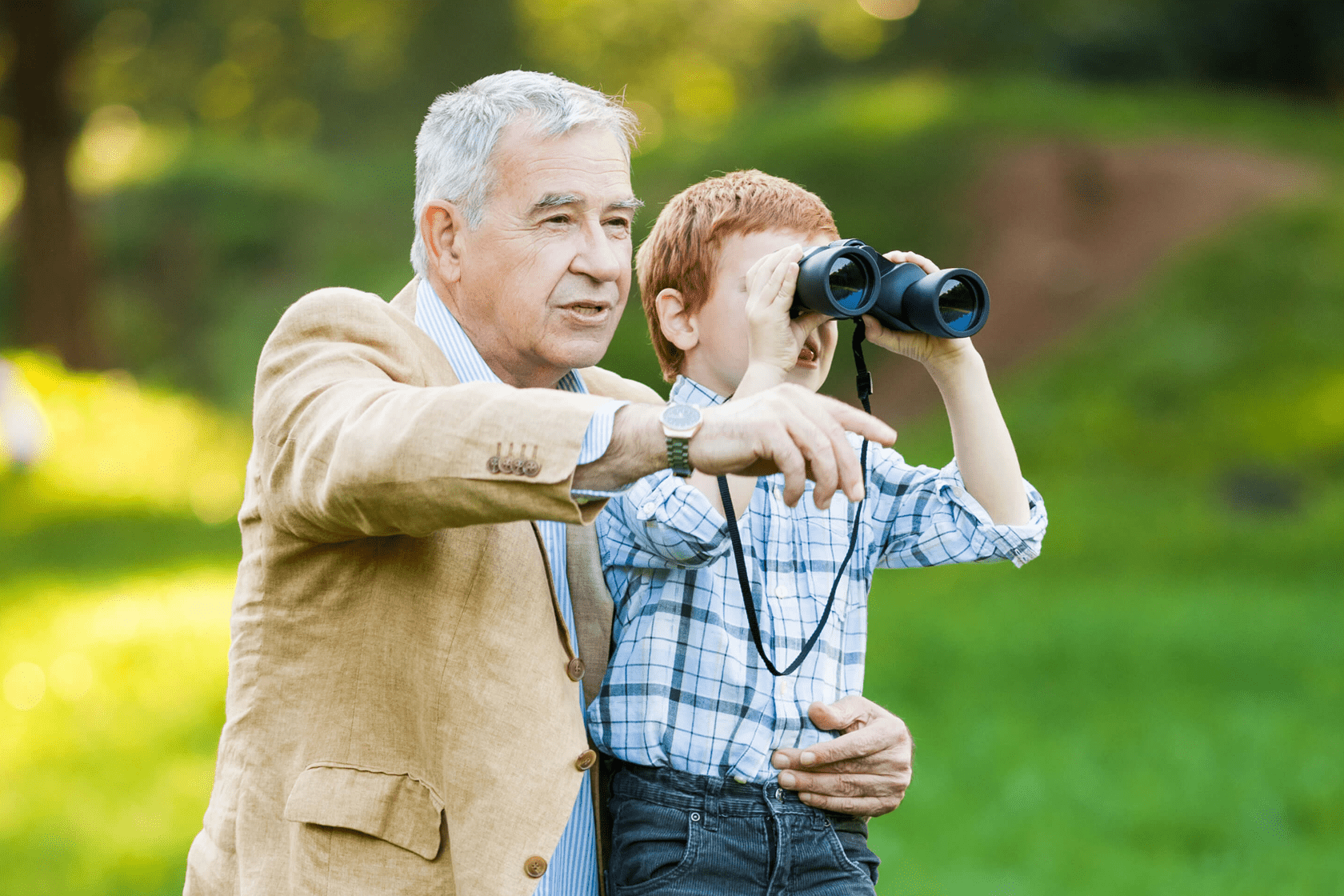 Planning ahead 
A successful day out with an older person or someone living with dementia will depend on thorough planning.
But this isn't to say that it should be a stressful task – there's plenty of information out there to help support you, as long as you know what it is you need to think about. Take time to tick off the considerations below before any day out, and you'll be safe in the knowledge all their needs are covered.
Travel
One of the most important things to know ahead of time is how you're going to get to your destination.
Driving is probably your best option. If an older person has mobility issues, they may be entitled to a Blue Badge, which gives you permission to park in priority spots. You might want to double-check that these special parking bays are available, and, if not, what the parking situation is. After all, you don't want to find you have a big walk to the attraction when you get there.
It's worth staying fairly local if you can – at least for the first outing – to gauge how well they deal with the car journey. Other things to consider when deciding on your route are whether there are any toilet stops on the way, and the time of day you're travelling.
Trains are also a reliable option. If you're planning to use public transport for your day out, you ought to look into booking assistance ahead of time. Most train companies have assisted travel pages on their website, where you can request help for both the station and the train. Make sure to do this a minimum of 24 hours before you travel.
Travelling over a bank holiday?
Bear in mind that some older people may find bank holiday travel distressing. Large noisy crowds, train cancellations, and getting stuck in traffic with no toilet breaks can be an upsetting way to begin a day out. If you need to travel, consider the following –
Check before you travel

– if taking public transport, plan your route ahead of time and think about whether things like line closures or rail replacement buses are likely to add unnecessary time and stress. If you're travelling by car, check for road closures on your route.

Set off early –

it's the best way to avoid traffic. If you're travelling by train, 'off-peak' tickets are usually cheaper too.

Switch on your radio's travel updates

– Most car radios will have a setting that allows local travel updates to interrupt your music.
Accessibility
It's important to check the accessibility of your proposed destination in advance.
You may, for example, want to find out if there are any stairs to climb and lifts to help, or check there are paths suitable for mobility scooters or wheelchairs. It's worth calling and checking this with the venue or attraction directly, as information on Google, and sometimes even on their own website could be out of date. If you arrange a walk with longer distances involved, think about arranging a wheelchair even if they don't normally use one. You can often prebook them, but keep in mind that demand is often high.
Websites like disabledgo.com and wheelmap.org list wheelchair-accessible places, or find specific information on websites, such as the RSPB or the National Trust and English Heritage both of which offer accessibility guides to their buildings and grounds. The Rough Guide to Accessible Britain is another useful resource.
Energy levels
If you're planning on heading out on a walk, think carefully about the route and make sure it's not too taxing, either in terms of distance or gradient. And build in plenty of rest stops to any visit you do. The older person you're with may not want or need them, but at least you'll know where to get a good cup of tea.
A good rule is to start small: do activities for short periods of time, or go somewhere local. You can build up to more ambitious outings over time if they're keen to do that. If it's ever too overwhelming, there are plenty of activities to do at home until they feel more up for an outing.
Concessions
Both carers and the elderly are often entitled to concessions, both at attractions and for public transport. Take the time to investigate any cost-saving opportunities, with special carers' tickets, OAP concessions and disabled concessions.
If you're travelling by train, you can save a third on rail fares with a senior railcard. It costs just £30 for the entire year – an expense you'll quickly recoup if you use it just a few times.
Food and drink
Most attractions have shops or a café, but be sure to take snacks and drinks with you as well. You don't want to run the risk that it might be closed or unable to cater to any specific dietary requirements.
You should be able to find information about menus and accessibility online, or by getting in touch with the destination directly. But you might just want to take a picnic to avoid questions of whether they'll be able to provide what an older person needs and enjoys.
Hydration is particularly important. If you're going for a jaunt in the countryside, having a ready supply of water could make the difference between making a day of it and turning back early. Older people are more susceptible to dehydration, so it's important to offer drinks frequently. Dehydration can lead to fatigue, cramping and breathing difficulties, so make sure you're proactive about keeping it at bay.
Toileting
Take the time to research the toilet facilities at your destination, to avoid getting caught out on the day. Changing Places is a great online resource to help you to learn more about the available facilities.
It's also worth joining the Radar Key scheme, which provides access to 9000 disabled toilet facilities in the UK. Radar Keys cost about £5 and can be bought from the Disability Rights UK shop, or from participating local authorities (though some councils give them away for free). You can also get your hands on a National Key Scheme guide, which lists the location of every Radar toilet, and the mobile app, with walking and driving directions: both cost £5 each.
Preview the day
If an older person is concerned about going somewhere new, try showing them the place you are going to ahead of time to put their mind at ease.
You'll be able to find images using Google search, or by looking on the attraction's own website. You can also find a 3D panoramic preview using Instant Street View, or go on a virtual visit with The Rough Guide to Accessible Britain.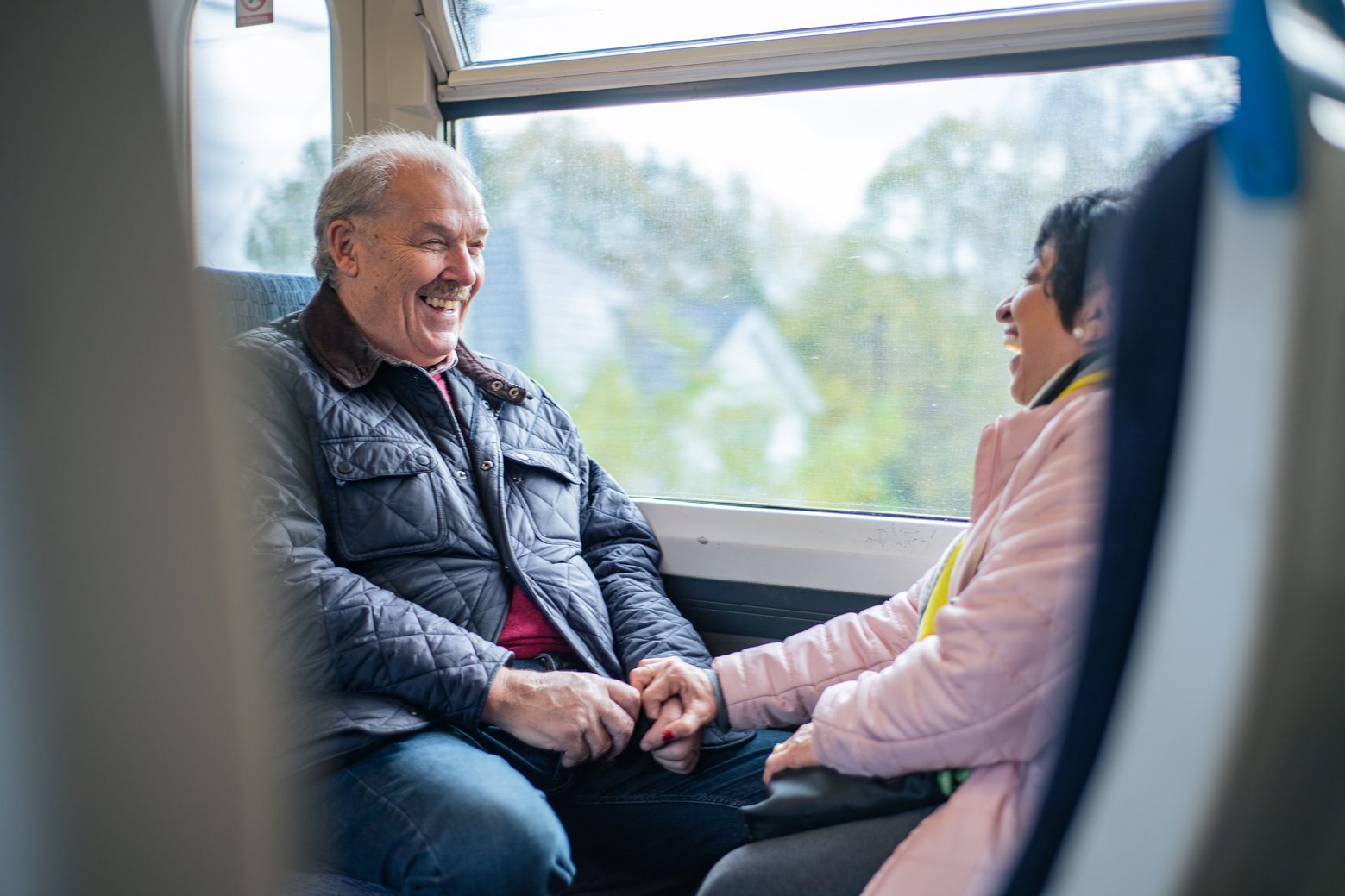 On the day
There's no way to guard against little surprises that may pop up on the day, but if you've planned well, you should be able to adapt quickly to changing plans.
There are still a few key things to think about on the day, though, so let's take a closer look at what they are.
What to pack – 
Tickets

Money and identification

Map or SatNav

Radar Key for disabled access to toilets

Blue Badge

Food and drink

Medication

Mobile phone with emergency contact numbers

Suitable clothing and footwear
Start on the right foot
Check travel updates for your planned route before you leave in case of delays or road closures, and make sure everyone has a good breakfast, a drink and a toilet break before you head off.
Small things like the type of bag you pack can make a big difference: a small backpack with padded straps may be easier to carry than a satchel or tote bag, and leave your hands free to assist the older person or push their wheelchair.
Dress for the occasion
If you're all ready to go on your trip, don't let a bit of rain put you off.
Now if you were intending to go on a country walk and it's raining cats and dogs, you might want to rethink your plans. But in most cases, as long as you wear appropriate attire – and pack wellies, umbrellas and anoraks – there's no reason you can't still enjoy your day. And it's just as true if the sun's out, too: remember to keep topping up the sun cream and drinking plenty of water.
Get the show on the road
No matter how well you plan your journey, it might still cause some anxiety on the day itself. Look into support for getting out and about with the elderly if it eases their worries.
Older people are more likely to experience motion sickness than younger adults, so it's important to be prepared for this, especially if they haven't travelled for a while. Sitting in the front of the car, and ensuring there is fresh air coming in can help minimise symptoms. Ginger is also believed to help, which can be taken as a tablet, or in biscuits or tea.
If you're driving, you'll likely want to stop regularly to give them a chance to stretch their legs. Music and snacks can also help keep them calm when traffic starts to get a little hectic, and you can avoid big jams altogether with a SatNav.
If you're travelling by public transport, arrive in plenty of time to get a cup of tea and assistance with boarding. You may want to take a blanket if travelling in autumn or winter in case of a draught.
Make the most of your day
When you arrive, introduce yourselves to on-site staff and let them know how they can help. That way, you'll get a good idea of where you can go and what you can do, and they'll get to know how they can support you both along the way.
Make sure you take everything you need with you, from medication to bottles of water, as you might not be able to come back to the starting point for some time. And don't forget the camera, so you can take lots of photos!
Go with the flow
While it's important to prepare properly, it's even more important to be flexible.
The challenges of later life can affect even the best-laid plans, and sometimes the best days out look completely different from how you imagined them. Either way, you can use the information you've gained from this day out to make the next one even better.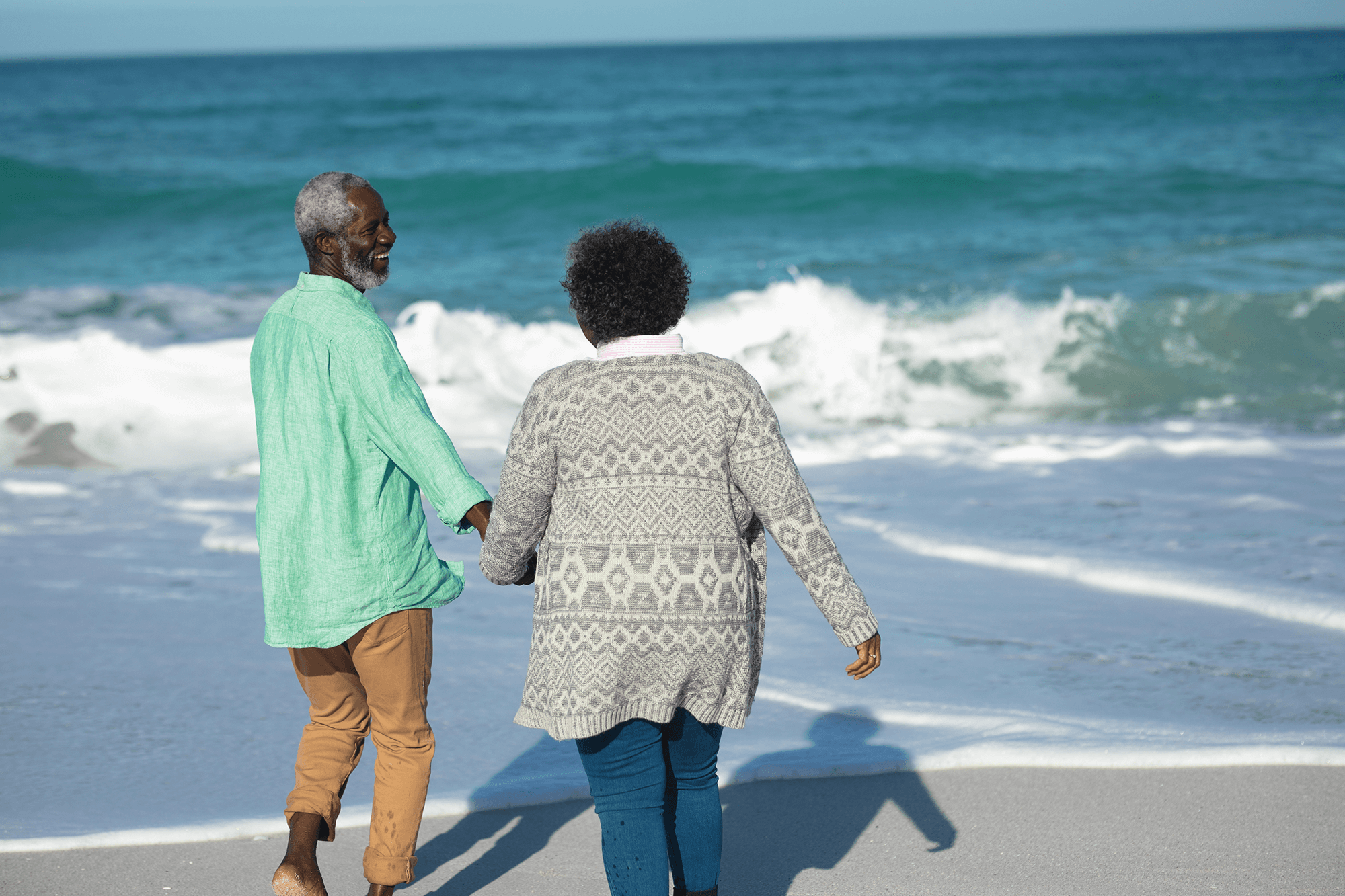 Dementia friendly days out 
As the attention placed on dementia in the UK grows, more and more attractions are offering initiatives and activities with the condition in mind.
This means even if your someone's been diagnosed, there's no reason they have to miss out on trips away. In fact, getting out and about could be the best thing for them: day trips can prove stimulating, keeping the mind and body ticking over and the condition at bay.
So what sort of activities are available for those with dementia? Here are a few of the most popular options.
Reminiscence
Trips which resonate with an older person's past can prove particularly rewarding and enjoyable.
It doesn't have to be a complicated affair – even a walk on a pier where they spent time when they were younger can be a great way to evoke memories of the past. This, in turn, can help keep their mind active when they need it most.
Museums and galleries
Many museums and gallery spaces now provide programmes just for those with dementia.
High-profile museums with innovative dementia-friendly programmes include the Liverpool Museum's House of Memories, Bristol Museum's Creative Cafes, Royal Albert Memorial Museum and Art Gallery and the Dulwich Picture Gallery. There are also plenty of smaller organisations doing excellent work across the UK. If you have a place in mind you'd like to visit, it's worth doing some research to find out what sorts of programmes and events it offers.
Arts4Dementia, meanwhile, develops activities at arts venues to re-energise and inspire people in the early stages of dementia. You'll find a searchable database of fun things to do on their website.
Cinema
Many cinemas now offer dementia-friendly screenings of popular films – skipping adverts and trailers before the screening and keeping lights up during the film itself.
If you and the person you support enjoy going to the cinema on a regular basis, you might want to look into buying a CEA Card, which gets you a free ticket when you accompany the person you care for.
Go for a drive
An easy and relaxing afternoon together can be something as simple as taking someone living with dementia out for a drive around areas they perhaps remember from childhood, or that they once worked in. This can often stimulate memories and give you both a chance to share and talk about past times. A short drive can also be a calming activity if someone is agitated.
Dementia swimming
Specialist dementia swimming sessions are offered through a Swim England initiative at many leisure centres. If you don't want to swim yourself, these sessions have volunteers that will go into the water to assist them.
Longer breaks
A dementia diagnosis doesn't mean holidays are now off the table. In fact, you may be surprised just how many options are on offer for those living with the condition. Flying with someone living with dementia might seem challenging, but there are ways to lessen the stress for everyone. Alternatively, there are plenty of great holidays in the UK for those living with dementia.
MindforYou offers supported holidays for people living with dementia and carers, as does Revitalise. But for longer breaks, look at the work being done by organisations such as Dementia Adventure – a charity offering everything from canal boating to fell walking.
Groups
If you'd personally like to build your confidence up around taking an older person out and about, an organised group could be a good way to start. The Alzheimer's Society and a number of other dementia organisations run special groups designed for family members who know someone with dementia.
And if you just need a few extra ideas, the Care and Connect app can help you to find places that are dementia friendly. You'll find heaps of reviews to advise on the ins and outs of a variety of different activities.
Key things to consider – 
Avoid overly noisy and crowded activities and times of day

Keep plans and activities simple, and unnecessary information to a minimum

Tackle activities in short bursts to help with concentration

Try going outdoors: getting fresh air can often prove more successful than staying indoors, and can be helpful to those who experience

sundowning symptoms

.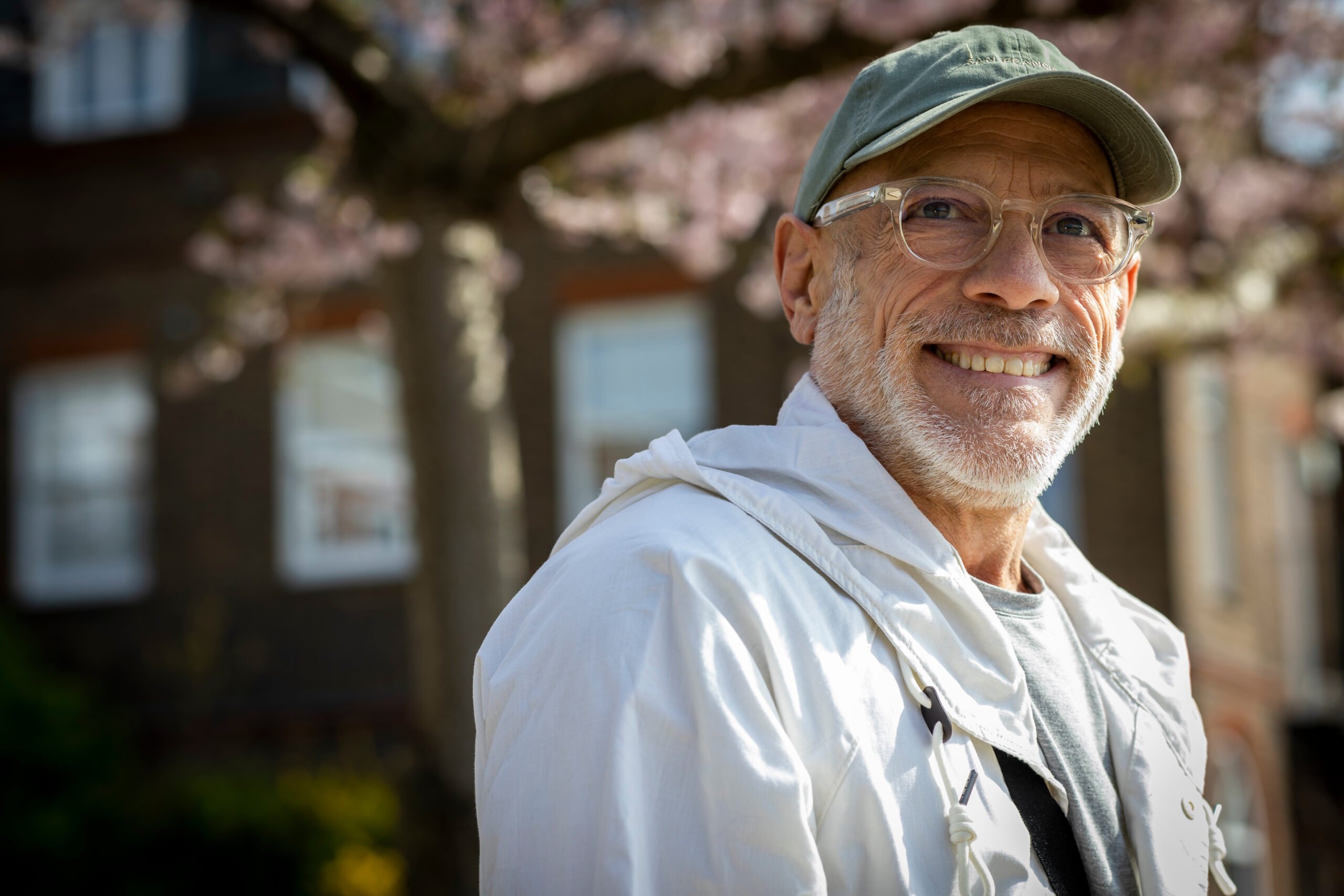 How Elder can help
We're a leading provider of live-in care services, and can connect you to a professional carer to help make your next day out a success. An Elder-approved carer will move in with an older person and offer the support they need to live an independent and fulfilling lifestyle both in their home and beyond.
To discuss your needs, give us a ring on 0333 920 3648, or drop us an email at hello@elder.org
How Elder works
As the UK's leading introductory live-in care agency, we help match your loved one with a carer most suited to their needs and circumstances. Elder-approved carers are some of the best in the UK, selected by our team of in-house specialists. That's why we only take the top 10% of those who apply. But our selection process doesn't end there: we'll choose someone from our list of top quality candidates who we think would fit right into your family.
That's why, when you get in touch, we take our time to get to know your loved one. We'll find out where they like to go and what they like to do, and what sort of trips they might want to go on.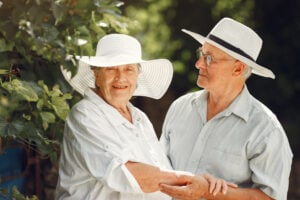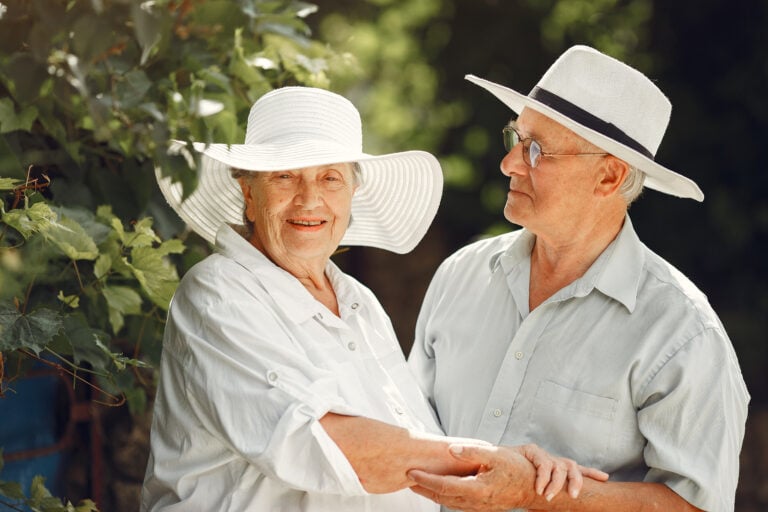 Elder travel guide – Taking and planning holidays in later life Quick links Day trips Holidays in the UK Travelling abroad Travelling and dementia Travelling
Read More »