If your parents are receiving live-in care and need a change of scene, Kent is the ideal place to visit.
There are many easily accessible attractions and sites of interest, so whether you're just visiting for the day or have a longer holiday planned, here are eight great things here to think about doing with your loved ones.
Canterbury Cathedral
Canterbury Cathedral is one of the most significant religious sites in Britain. A place of worship for more than 1,400 years, the cathedral is one of England's oldest churches and renowned for both the murder of Thomas Becket and as the site of pilgrimage for Chaucer's Canterbury Tales.
As religion is often of great significance to those of the older generation, taking your loved one to a daily service and then exploring the cathedral itself can make for a lovely afternoon out. For those receiving dementia care, the sound of familiar hymns and prayers can offer great comfort and bring back happy memories.
Dover Castle
An imposing Medieval fortress, Dover Castle has exhibitions spanning the Roman occupation right through to the Cold War and is a great place to learn a little more about the county's history.
The majority of the site is accessible, and there are wheelchairs and mobility scooters available for hire. There is also a land train which takes visitors to the various parts of the castle, disabled parking and plenty of paved paths throughout the grounds.
Chartwell House
Beloved former home of Winston Churchill, Chartwell House offers a fascinating glimpse into the life of one of Britain's greatest politicians and his family. Overflowing with treasures and still decorated as it was in the 1930s, the house may stir up feelings of nostalgia, and the gardens are an ideal place for a leisurely stroll.
The café here is also popular and supplied by produce grown on the Chartwell estate. Make sure you sample the freshly baked cakes too while you're there.
There are disabled parking and a mobility bus service from the car park, but unfortunately, some of the house is inaccessible for those in a wheelchair.
The Old Kent Market
The Old Kent Market in Margate is a great place to go if you fancy an alternative to galleries and museums. Once a cinema, this fabulous old building was converted into a market as part of the drive to regenerate Margate and inject new life into the seaside town, and it has now become a popular community hub. As well as stocking some fantastic local produce, it also boasts the smallest pub in England. If your elderly parent can't take advantage of the benefits of live-in care as they don't have a spare room, then there are many care homes in Margate. Trips to the Old Kent Market can be a much needed break from the monotony of life in a care home.
Leeds Castle
Leeds Castle has a long and fascinating history. Once home to Henry VIII and his first wife, Catherine of Aragon, it has also been a Norman fortress, the property of six Medieval queens and a family home from the Jacobean period onwards.
Now one of the most visited historic houses in the country, the castle is filled with fascinating artefacts from various periods of history and is the perfect place to spend an afternoon if the weather is less favourable.
There is a regular, free mobility bus from the car park, as well as disabled parking and toilet access. The ground floor is fully accessible, although the upstairs rooms are not for those with a wheelchair.
The White Cliffs of Dover
It's hard not to think of the White Cliffs without conjuring up the voice of Vera Lynn, so if your loved one lived and served during the war, the sight of the iconic cliffs can be a memorable and moving experience.
Now run by The National Trust, the White Cliffs Visitor Centre is fully accessible, and wheelchair loan is available on request. There's also an easy-to-navigate path which leads to a spectacular viewing point and, if the weather is pleasant, a picnic table specially adapted for those in a wheelchair.
It can be difficult to get out and experience the great outdoors for many people receiving live-in care. With lovely sea views and countryside, this is the perfect place to put that right.
Hever Castle and Gardens
The childhood home of Anne Boleyn, Hever Castle is a gem of a country house and well worth a visit. With its rooms overflowing with tapestries and treasures, it is easy to spend an entire day here exploring the castle's 700-year history and then strolling around the magnificent gardens.
Wheelchair hire is available, and there are paved paths throughout the grounds. If your loved one is receiving live-in care from a private caregiver, carers are admitted free of charge.
Rare Breeds Centre
For something a little different, the Rare Breeds Centre near Ashford makes for a lovely afternoon out. If you've brought along your children to spend some time with their grandparents, this is the perfect place to enjoy quality time together. As well as farm animals and birds of prey displays, you can also buy plants and produce, and enjoy a restaurant and picnic area.
Kent is one of the most beautiful and historically significant of all English counties. However long you're staying here, there are plenty of great days out for you and your elderly parents to enjoy.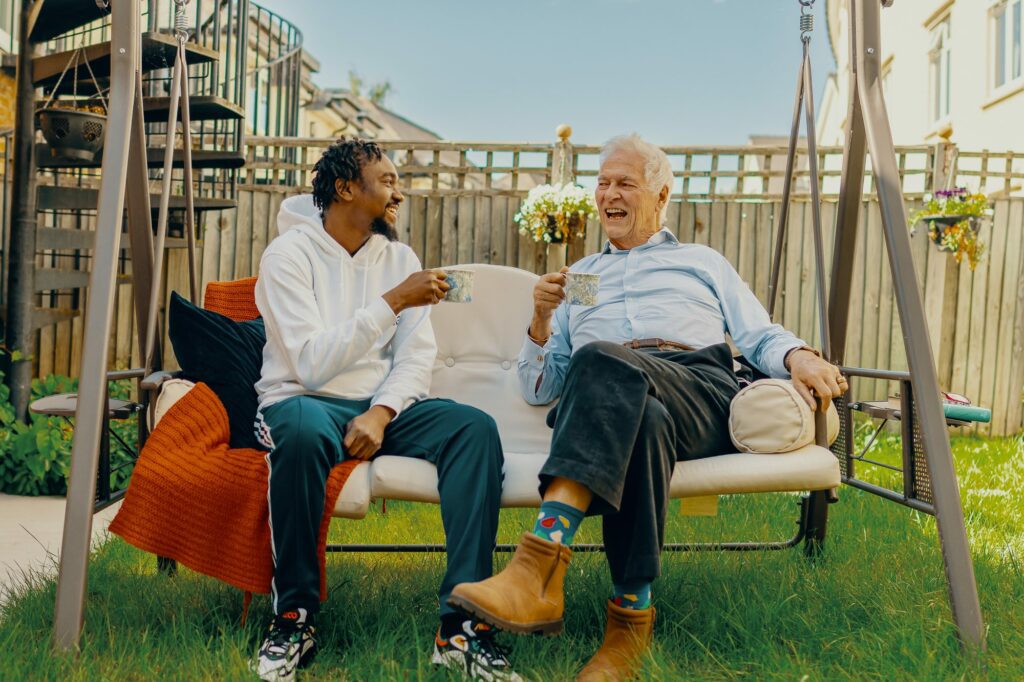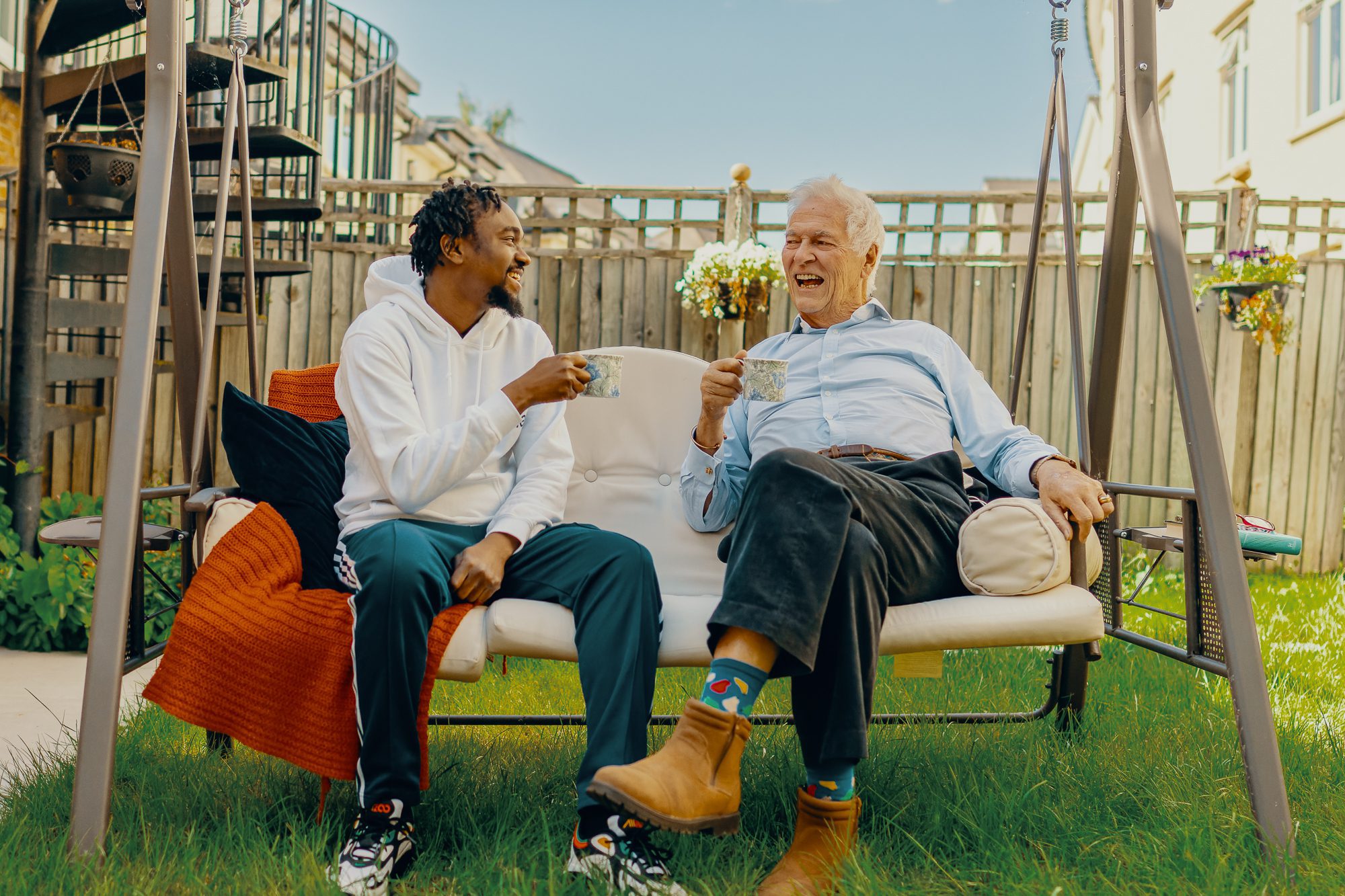 Looking for care in Kent?
Live-in care with Elder can help you keep the life you know while getting the care you need.
Learn more about elderly care
Take a look at more Elder guides on later life.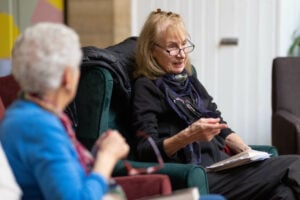 Elderly Care: What if Elderly Parents Refuse Care? Growing older and less able to maintain an independent lifestyle can be hard for an older